For our very last gift guide of 2016 I had so much fun teaming up with Kate Spade New York to create some thoughtful ideas for gifts that won't be re-gifted at the next white elephant. Here are a few combinations that will hopefully help you solve the puzzling hunt for the impressionable gift…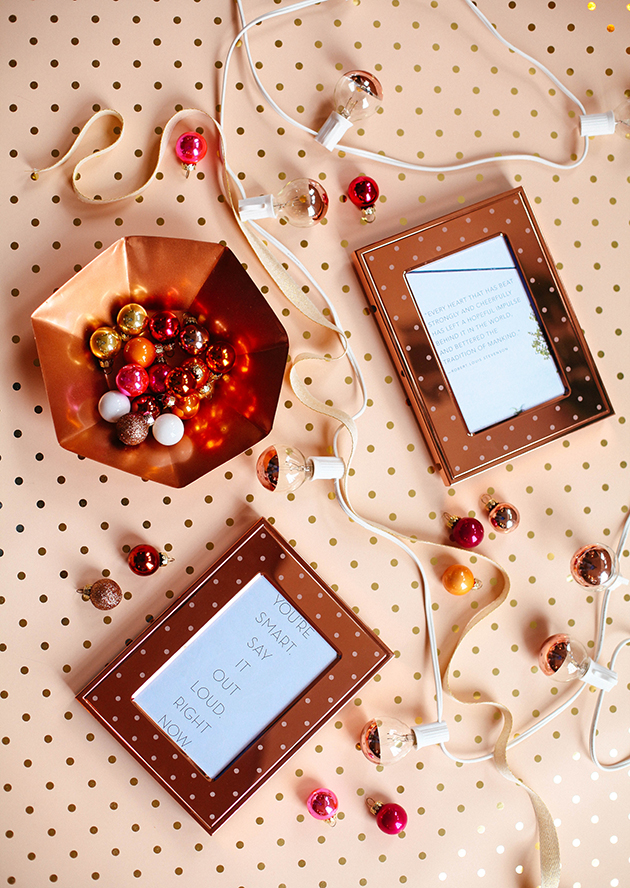 For the bestie – Grab a few of these rose gold dotty frames and put some uplifting messages inside to adorn your bestie's room, and also remind her of just how valued she is. I found these quotes in my favorite magazines.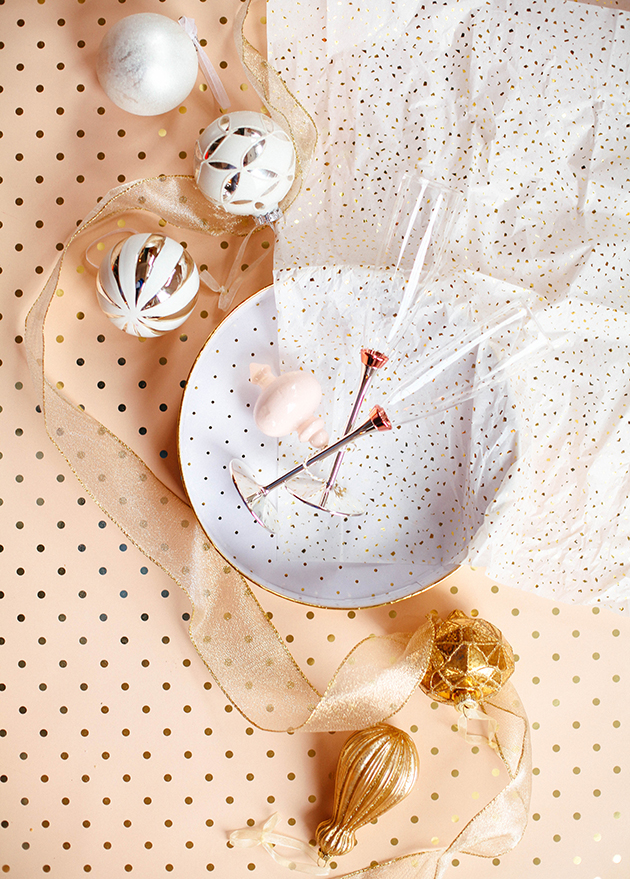 For your favorite couple – Whether it is your parents, a pair of newlyweds or your dearest friends, a fine set of rosy toasting flutes and a bottle of champagne offers them a night to celebrate …. even if it's just a Monday.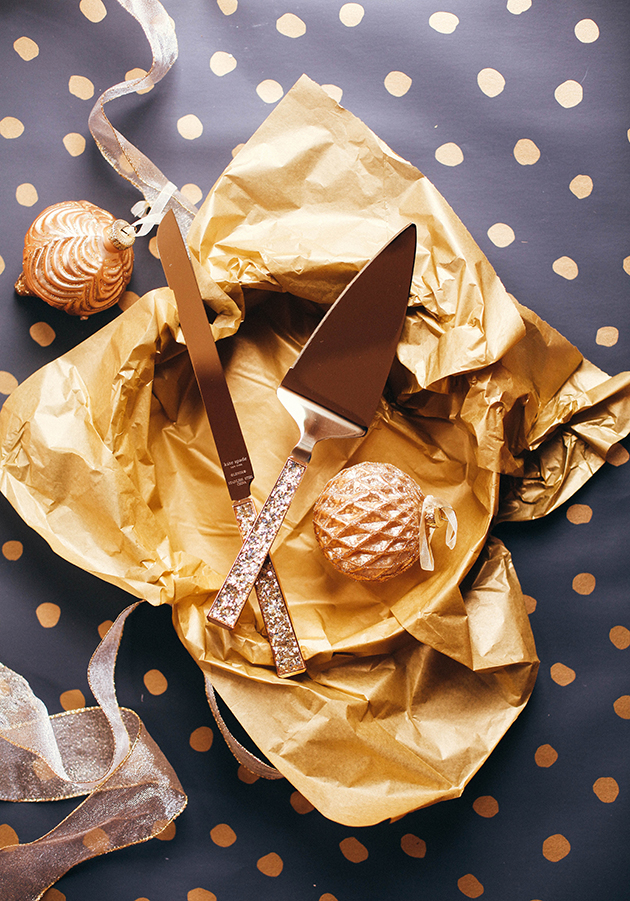 For the holiday party hostess – Forget the bottle of wine, and go for the gold. When you want to bring a gift for the hostess of your holiday parties, I love this glam golden serving set duo that would be perfect for use over the holidays.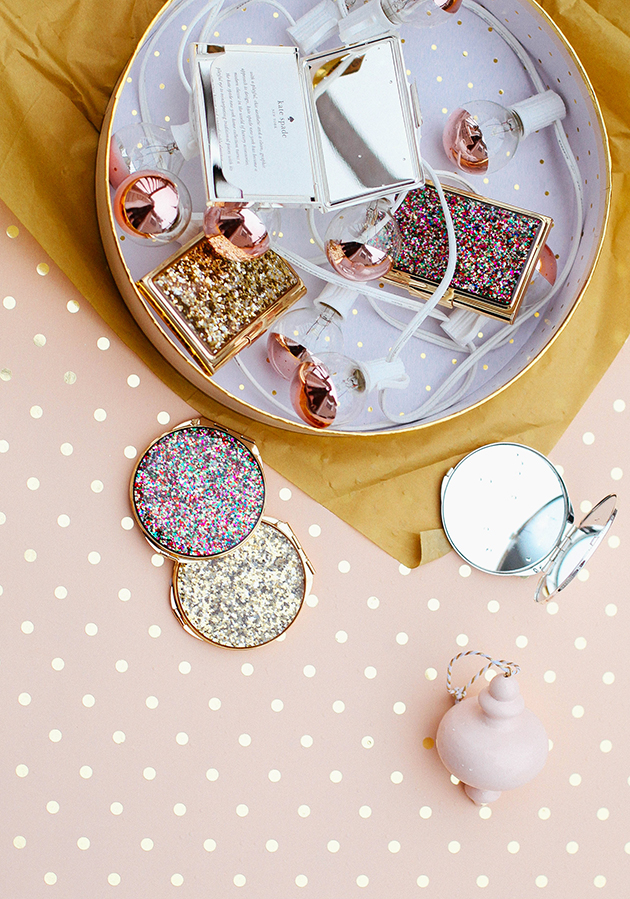 For the co-worker – It's usually easier to play it safe with our fellow female co-workers and always land on chocolate or gift cards. Take a risk, give a little sparkle to add to her handbag, and include a matching card case to boot!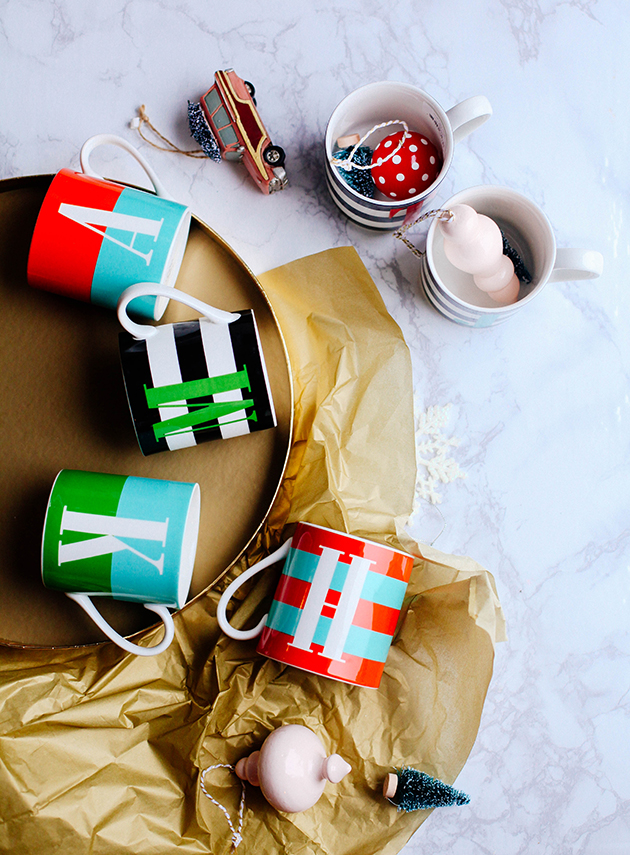 For everyone else – Being a devoted lover of both coffee and color, I swooned over these initial monogram mugs. This should cover just about every unsolved person on your list. Fill it with a few holiday trees and christmas ornaments, and you have a thoughtful and fun loving gift.

9 more sleeps till Christmas! I can hardly wait!