My hair has always been long, because I love the options to keep it up and out of my face. I would love to chop it soon, but due to the request of a certain sweet 6 year old, I am keeping it long for a little while longer. Until then, I'll just keep braiding…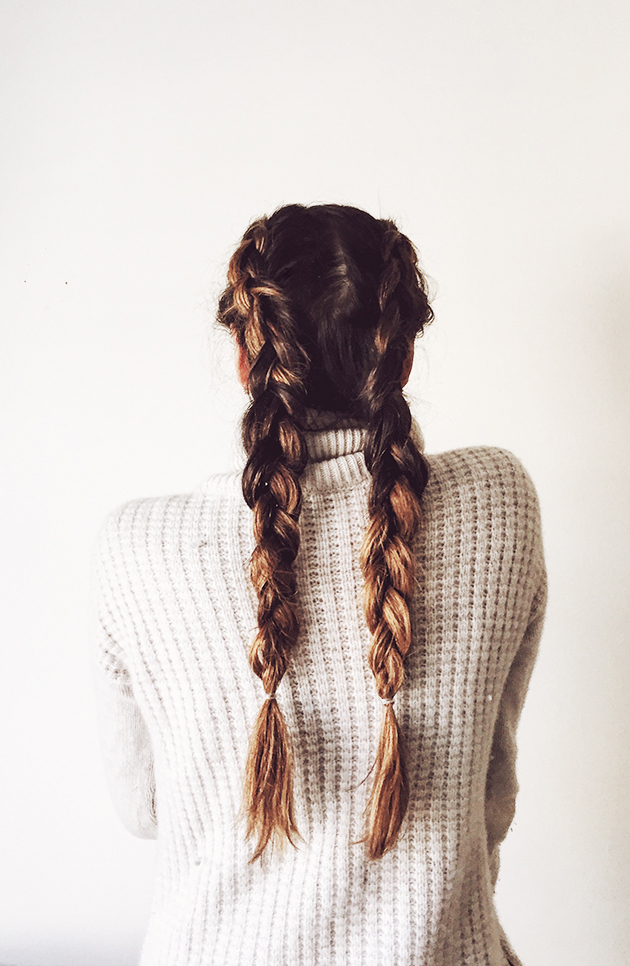 {Double Dutch Braids}
{Knotted dutch braid inspired by Rey of Star Wars Episode VII of course. Tribe Tat necklaces.}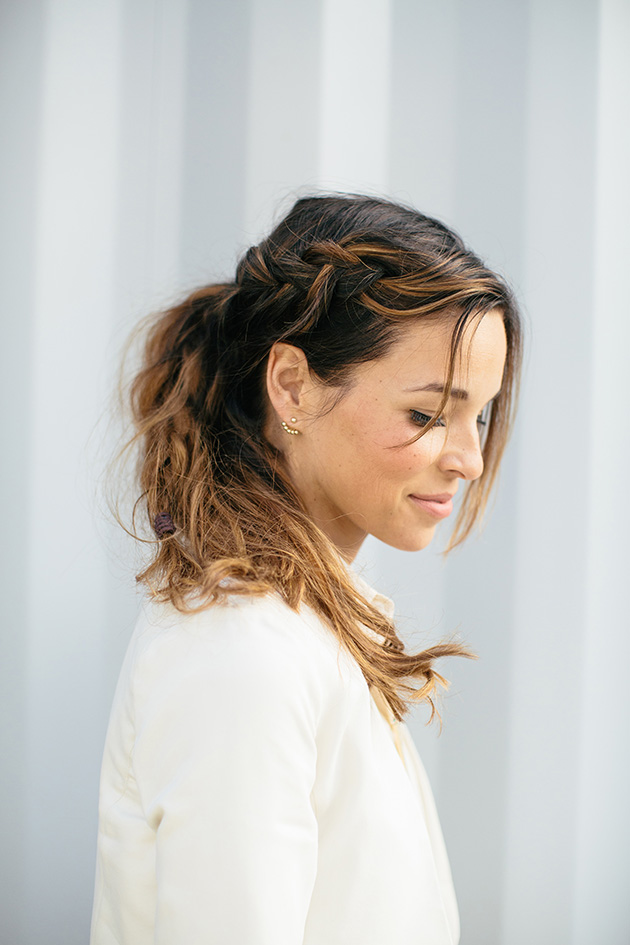 {Side dutch ponytail braid. Photo by Morgan Blake.}
Wish I would've snapped some how-to's along the way…I'll work on that. Here are a few hair products that are working really well for taking care of my long hair right now:
Marula Oil Shampoo and Conditioner
Marula Oil Hair Mask
Elizabeth and James Dry Shampoo for Dark Hair
Tresemme Extra Hold Hair Spray

Do you all have any tried and true faves?
Also, if you have medium length hair, my girl Kate of The Small Things Blog has eons of ideas!