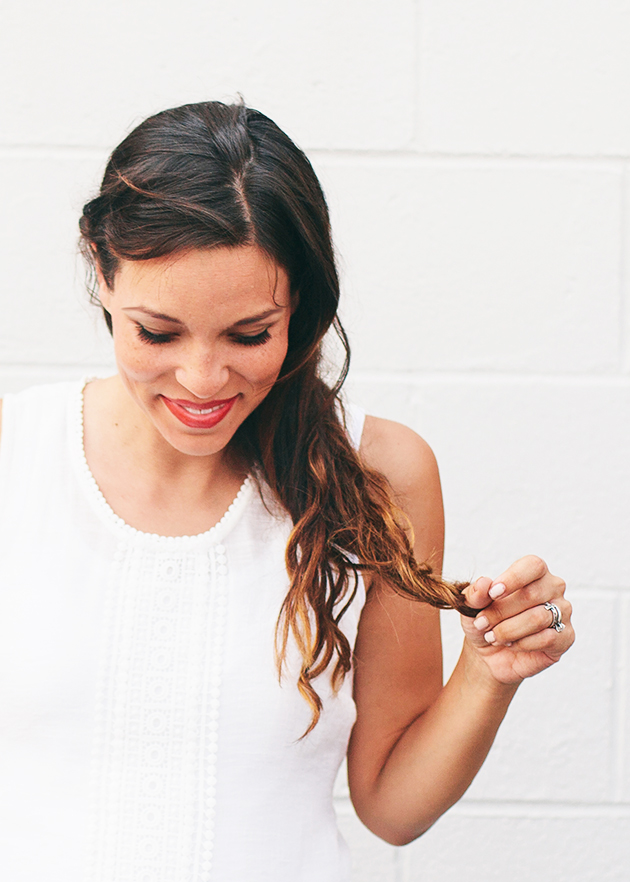 When you are so busy you barely have time to brush your teeth and get dressed, a skin care routine almost feels overwhelming. Up until this past year, I was crashing at night not even washing my face, and maybe taking my makeup off. It wasn't good friends. Mid-winter my dry and patchy skin was a little wakeup call to put in more effort to take care of my skin, even if more effort was just a few minutes a day!
When I started the search for a good skin care routine, I had a few goals…
1) The products were all from one line.
2) The products would last a long time and were cost effective.
3) It would be a simple and manageable routine.
4) The results would be quick (no patience here I readily admit;)).
I wasn't too thrilled with the prices of some of the skin care routines I was reading about online, and I didn't trust some of the drug store namesake ingredients even though prices were lower. I picked up a few things I liked here and there, but nothing consistent. This is why I was really looking forward to a visit to the Clinique counter……the old high school and college flame! I realized the main reason it had taken me so long to make a consultation in recent years was my drudgery of malls these days. (I can't even handle.) I got over it, and found a Clinique station close by that didn't even require me to enter a mall, soooooooo WIN. As you can see I kind of almost fell asleep in the chair to the soothing hum drum of the Sonic System Cleansing Brush.…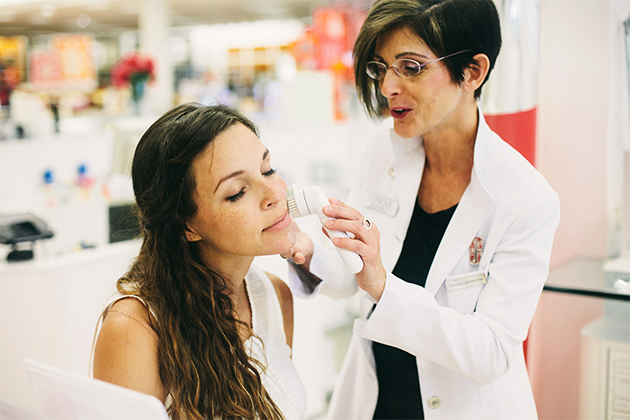 After determining my skin type, I went with the Type 2 combination in their 3 step skin care routine. I can handle 3 steps;) I have been using it every night, since it only takes me a few minutes to complete. Patting myself on the back for being consistent for the first time in years! I know consistency is the key to best results, and I have already noticed my dry patches are gone, and overall moisture has improved. This totally motivats me to continue. And as I had hoped, a little goes a long way, so these bottles will last me FOREVER.
Side note on the Custom Repair Serum . I just took home a sample that lasted a few days, and WOW. Immediate glowy skin for hours. I was in awe. I am saving up for this one.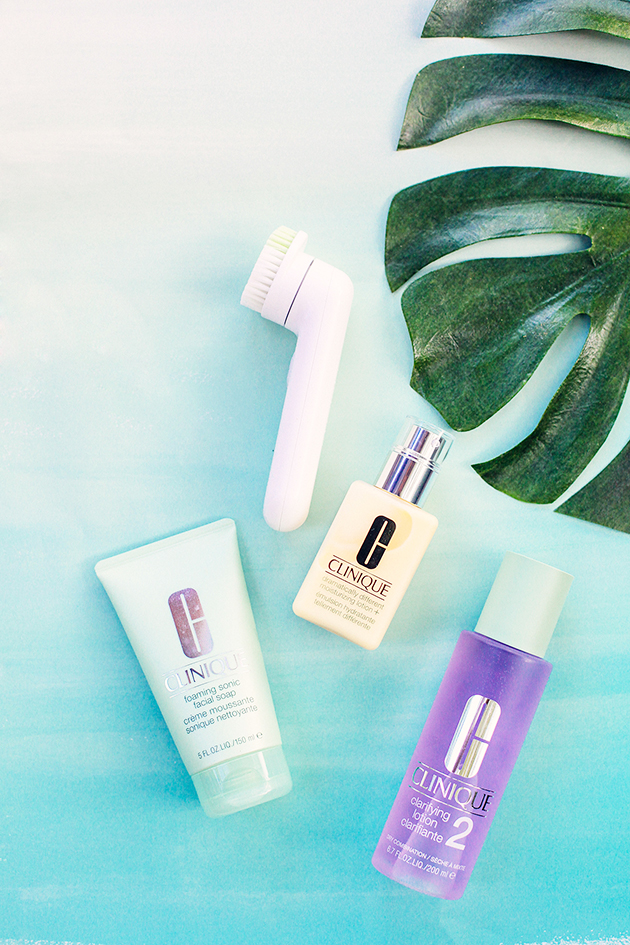 Are you all consistent with a skin care routine? Any tips on helping you stay consistent? I'd love to hear! Hope you had a grand weekend:)
P.S. You can also check out the latest lip trick I tried and loved here.
*Photos by Chelsey Heidorn. Product photo by IHOD. This post is sponsored by Clinique, a company I genuinely value. All opinions expressed are my own. Thank you for supporting the companies that make this blog possible!