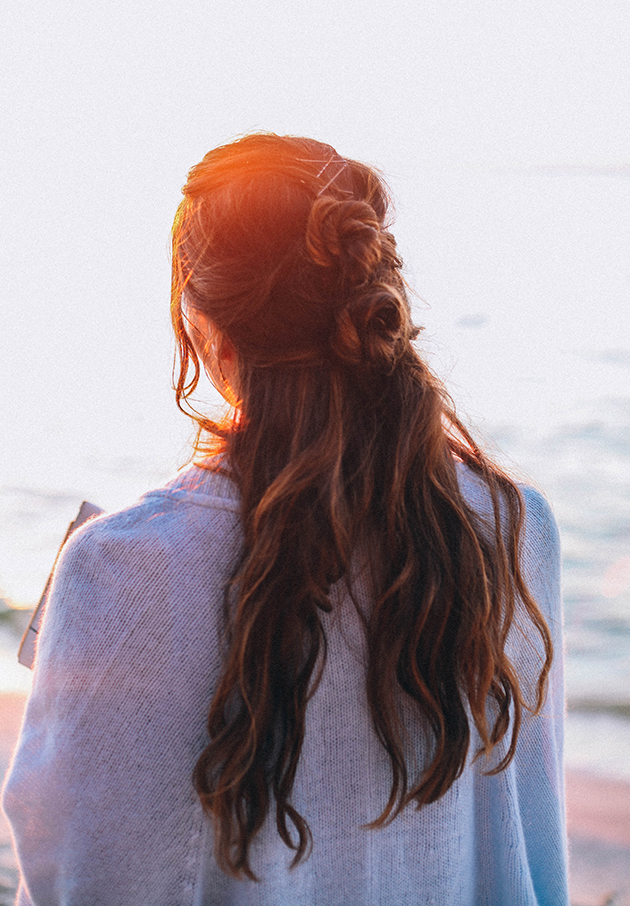 When we were in Florida last weekend for our friend's beachside wedding, I ran out of time to get ready (due to a sweet little boy who was exceptionally hungry;)), and was left with ten minutes in the car to do my hair. Sooo, this is the solution I came up with using a handful of bobby pins!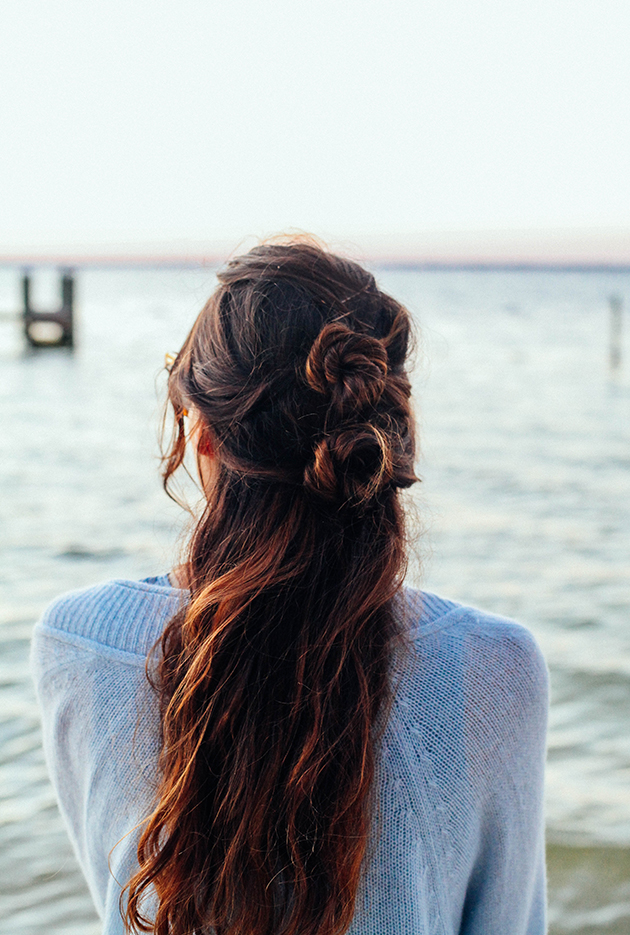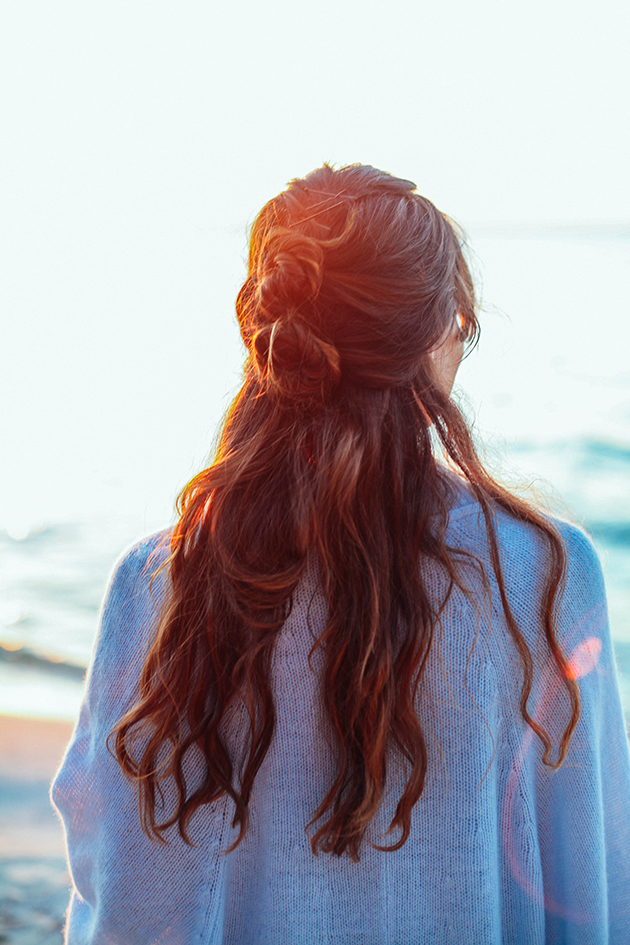 Simple steps for ten minute hair: half-up double top knots
1. Pre-curl your hair into loose waves.
2. Gather a thick portion of your hair from the top forehead area of your head, and pin back, using a teasing brush if you want more volume.
3. Pull thick sections from each side of your head and twist together. Curl around into a top knot and secure with bobby pins.
4. Repeat a second time underneath the first knot, and you are done!
If you give this a try, I'd love to see it!
I'll share some more pics of this trip soon. It was such a sight for the eyes, so I can't resist!
Happy hump day!