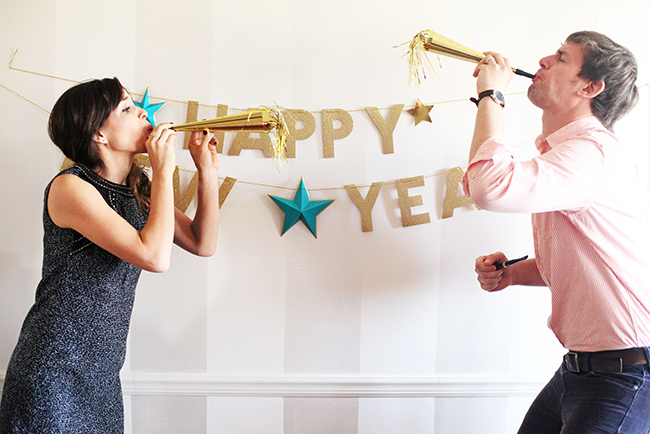 (Pic we snapped on New Year for this Conde Nast Traveler post. Dress by Donna Morgan)
2015. That is large number to type out and frankly has my 1999 heart wigging out.
I'll come to terms eventually….maybe in June or July.
2014 was such a whirlwind that I crashed hard towards the end. It left me in need of a clear calendar and time to rest.
I was doubting everything, which meant it was time to reflect and renew. I don't think we always have to have all the resolutions and clarity come January 1st, and sometimes those goals take a while to formulate. I am patiently waiting for those big clear ideas to arrive, but maybe they flew the coop and will never come back? Oh well. For now, these bigger, non-concrete goals that will take daily attention are taking root…
1) No Expectations – Not out of fear of disappointments, but a freedom to live each day as it comes with an acceptance of the good and the messy and everything in between. Small stepsI'm taking for living a peace filled home:)
2) Break free of those negative limitations we can easily put on ourselves, and allow God to break through and surprise me with what He can do when I let go of the controls.
Gabe and I always make goals for us and for our family as well. I also set business or blog goals, but to be honest, I am waiting for the fog to clear on the direction of this blog and The Brand Market. Will keep you posted on that;)
What about you friends? I'd love to hear your goals, resolutions, or WORD of the year!
Thanks for being a part of 2014, and I am looking forward to a fresh new year with you all!
Anna