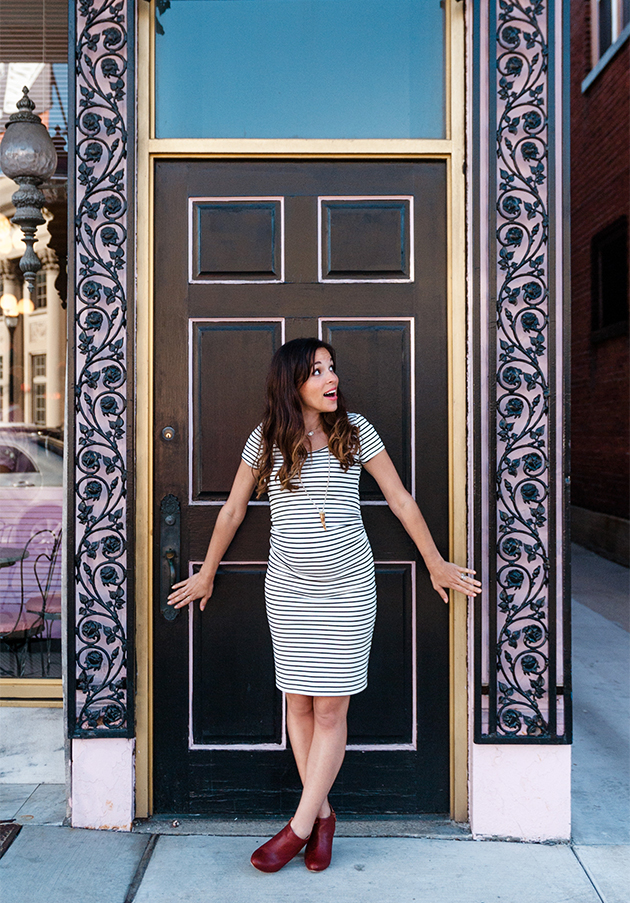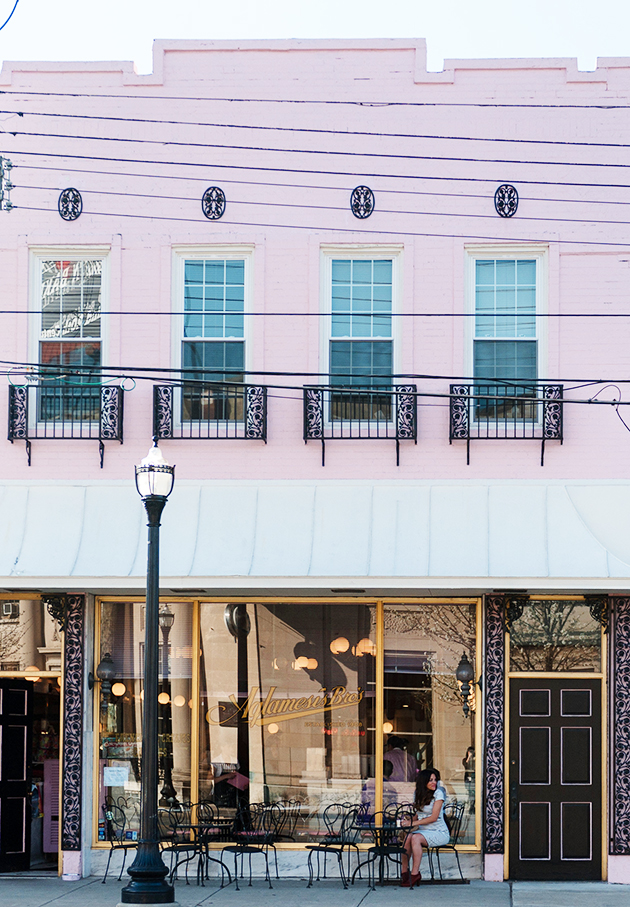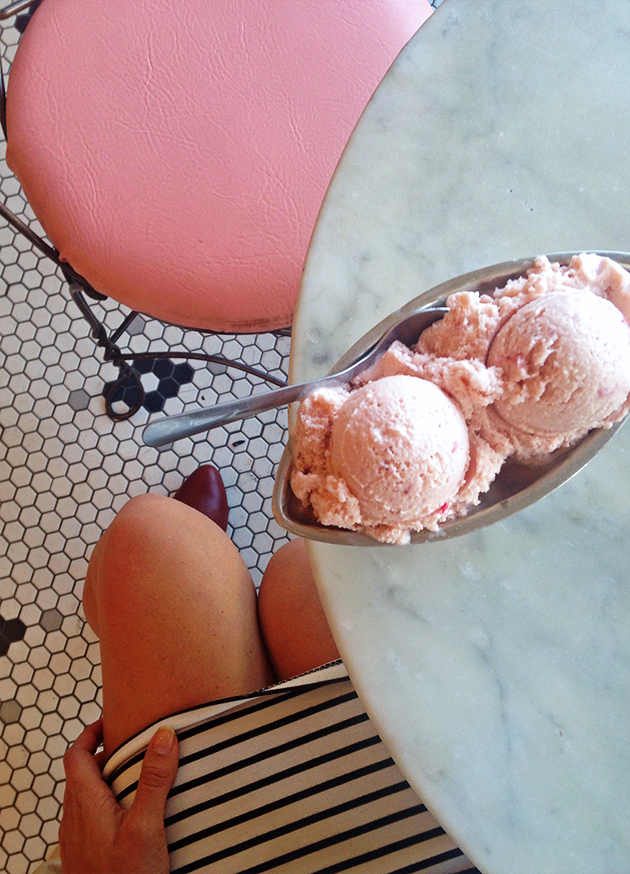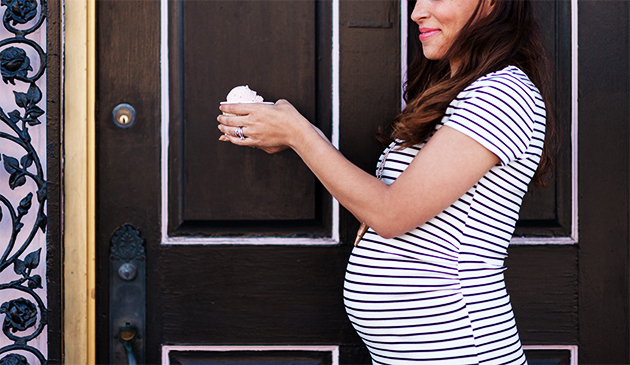 I never tire of walking into a door of a place you have never been.
You might imagine by the outside of Aglamesis Bro. ice cream parlor that the inside surely serves a good scoop.
Well it may have had to do with the pink seats, or black and white tiling, or the old fashioned counter, but I can most certainly report that the ice cream met our high expectations. It could compete for favorite tastebud pleaser in the midwest I am certain.
After The Brand Market workshop I wanted to catch up with Andrea Dozier who photographed the day, so we went ahead and snapped some pics to share with you all. If you ever drive through Cincinnati, you will be happy for making a pitstop at one of their two locations (Oakley and Montgomery).
Fun Facts about Aglamesis:
It was opened in 1908 by two brothers.
The marble was imported from Portugal to build the inside counters.
The parlor's popularity carried it through the Great Depression and WWII.
To this day, it is still family owned and operated.
Aglamesis Brothers is considered one of the last standing original ice cream parlors of a bygone era.
I am fascinated by facts like these:)
Happy Tuesday friends,
Anna
P.S. My dress is from Madeleine Maternity, shoes from Poppy Barley, and lip color is Smashbox Melondrama