I always love white in the summer months, but secretly dread it when I am pregnant. Especially hitting the third trimester. This time around, something changed about my perspective on the process of pregnancy and I really just decided to wear whatever is comfortable and fun to style. I am more patient with this time in maternity style, and am trying to just enjoy it….maternity pants and all! 😉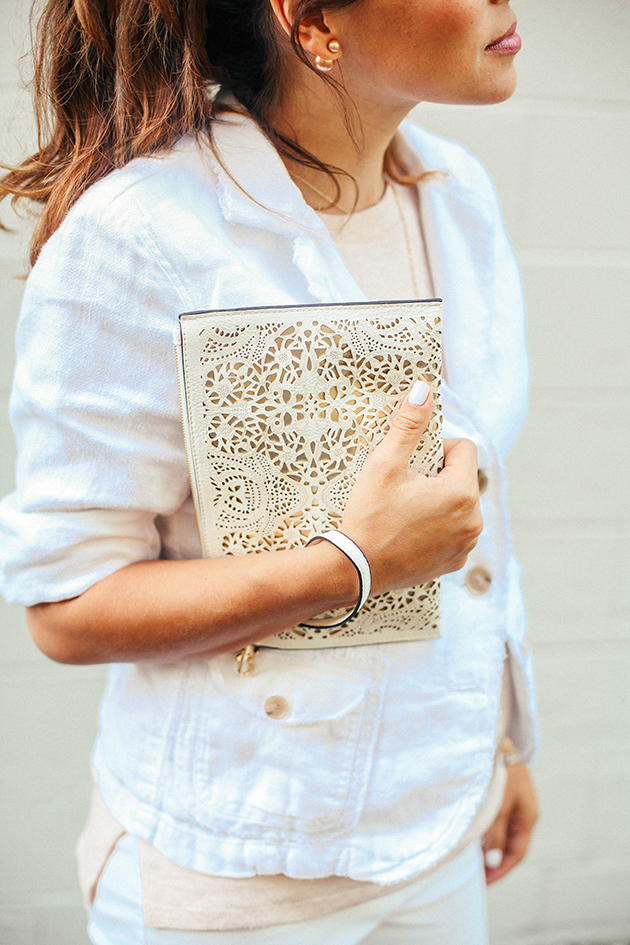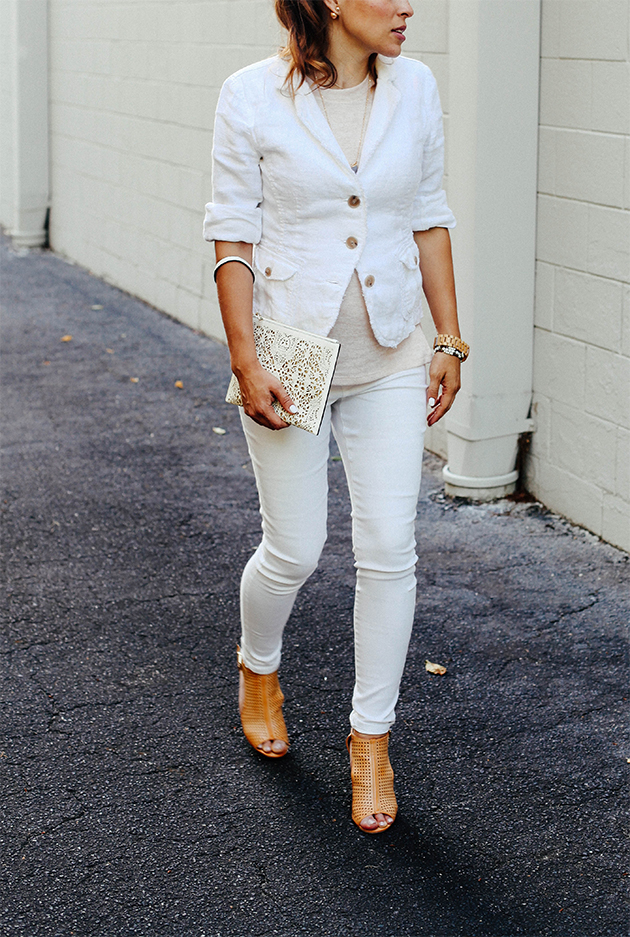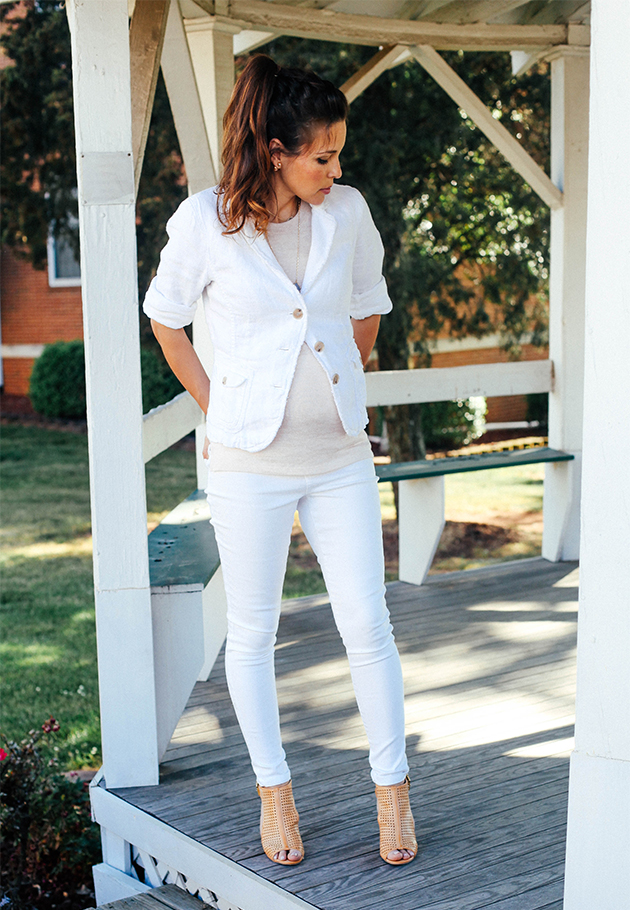 I was a little daring with the white on white, but if you break it up with a blush or nude tone, you can come up with a less daunting, more versatile look. Wore this out for a date with Gabe. It is always nice to have a jacket option to throw on when the evenings get cooler! So here is the breakdown of styling white during pregnancy…
White Linen Blazer – Lucky find at a thrift store from J. Crew. Here is a similar one and a budget friendly option here.
White Denim Skinny Jeans – I am wearing this pair, but you here is a great non maternity white denim option.
Blush Top – This is a short sleeved sweater from Lou & Grey that I knew I would be able to wear during pregnancy and post pregnancy. It has a longer length in the back and is forgiving in the fabric.
Laser Cut Clutch – Loved how this one has a blush shine under layer which blends whites and ivories well. And I have a thing for convenient details like the wrist loop:)
Blush/Nude Jewelry – The 360 stud pearl earrings are from Bauble Bar, and the necklace is from Acute Designs.

Nude Sandals – Found these at Target during a stop in for paper towels. As so it goes, huh?
Head over to Jessica's blog, Little Baby Garvin and Leanne's blog, Elle Apparel for two even better bump style looks in white:)