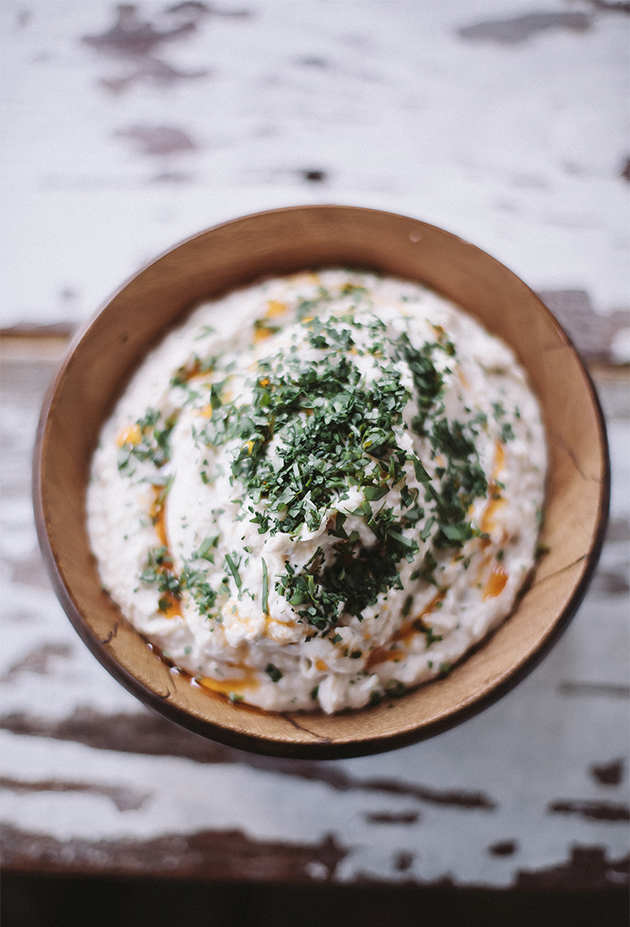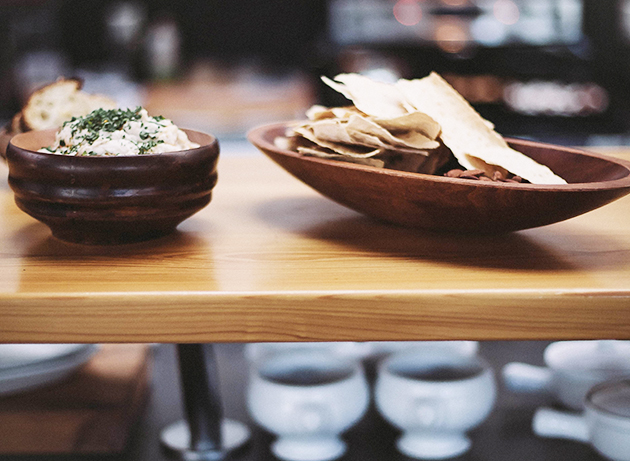 Let me introduce you to my friends from Homespun ATL today. They are the talented husband and wife duo who focus on the art of bringing people together over wholesome food. We teamed up for the Search for Your awesome party last year, and I am looking forward to teaming up again for our upcoming West Elm event. They are so kindly sharing a summer fresh Lemon Basil White Bean hummus recipe for you today:
Ingredients
Lemon Basil Hummus
1 Cup Dried White Beans (Navy Beans, Cannellini, or Great Northern)
4 ea Garlic cloves
1 T Tahini
2 T Honey
½ C Oil (Grape Seed or oil blend)
1 ea Lemon Zested, Juiced
Salt & Pepper to Season
Basil Lemon Gremolata
¼ cup Basil, chopped
¼ cup Parsley, chopped
1 ea Lemon, zested
2 ea Garlic cloves, grated
½ C EVOO
1 tsp Chili flake
Salt & Pepper to season
Procedure
Soak beans overnight in water.
Strain beans and rinse well. Place in pot and cover with water. Bring to a boil then lower to medium heat. Add the garlic cloves. Cook beans until very tender. May take up to an hour.
Once the white bean are tender, strain and reserve the liquid for pureeing.
While the ingredients are still hot place, in a mixer/ food processor with a little liquid (¼ cup to ½ cup) to help puree. Add evoo, tahini, honey, lemon zest and lemon juice. Season with salt and pepper. Begin pureeing until the hummus is smooth. Blending while beans are hot will create a very smooth hummus but be very careful during this process.
For gremolata, combine all ingredients in a small bowl and mix together. Season to taste with salt and pepper.
Refrigerate up to one week.
Serving
Garnish with olive oil and lemon-basil gremolata. Pair with crostini, cut veggies, or crackers.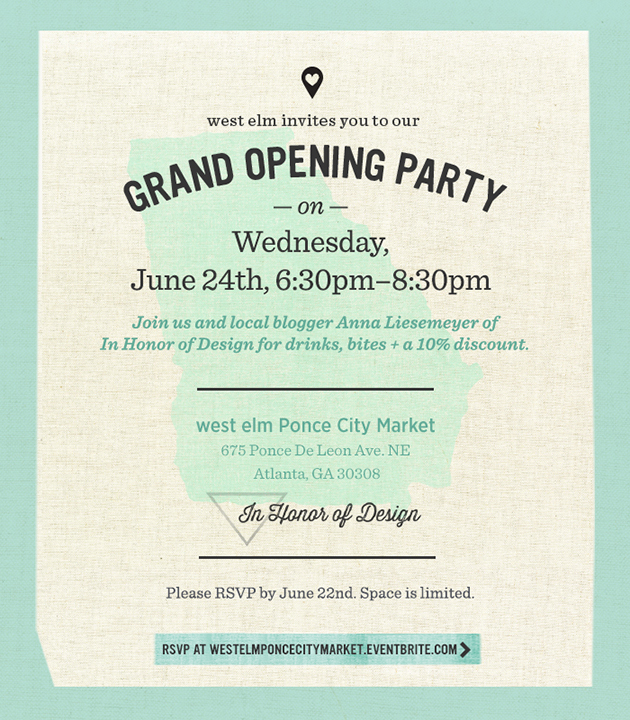 If you would like to taste their talent in real life, Homespun ATL will be catering the West Elm + IHOD store opening party on June 24th! Would love you to join us for the grand opening event of West Elm at their new location at the highly anticipated Ponce City Market. Get the full tour and check out their creative store layout. Enjoy apps and sips by Homespun ATL, music, and a discount! Meet me there – I'd love it. You can RSVP (free), right here.