Recipe by my sister Maria!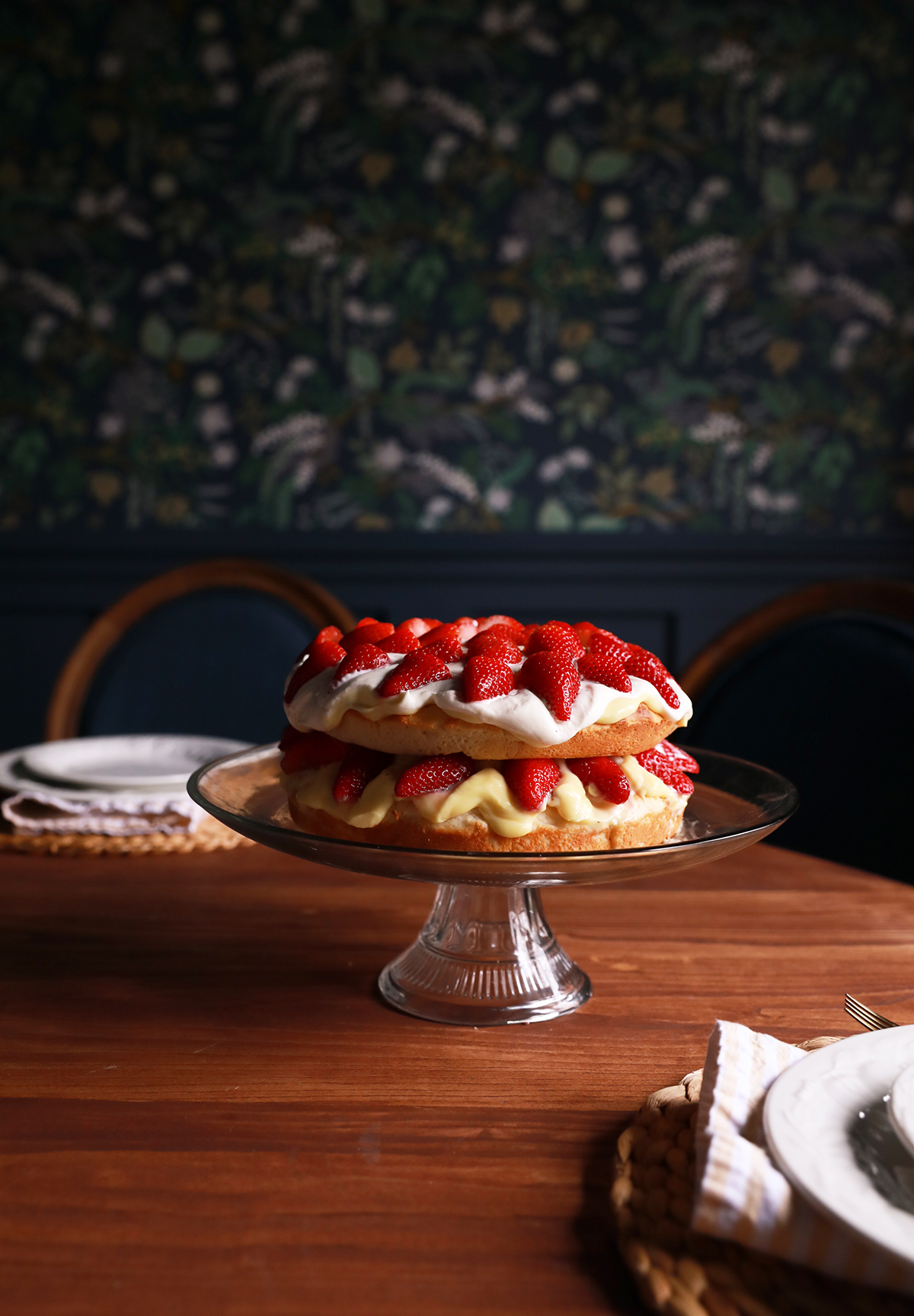 This Double Layer Strawberry Shortcake is one of my favorite Easter desserts, and it can serve a large crowd! Super easy to make, and you can prep some of the steps ahead of time.
Ingredients:
1 1/4 c. milk
1/2 cup sour cream
3 Tbls. sugar
4 c. cups all purpose baking mix
8 oz Whipped Cream
4 cups topped and sliced fresh strawberries (or more if preferred)
1/4 cup sugar
1 large pkg. (5.1 oz) Vanilla instant pudding (made ahead of time and chilled)

Homemade whipped cream set aside and chilled:
1 Cup Heavy Whipping Cream
2 Tbs. Powdered Sugar
1/2 tsp. Vanilla
(Beat all ingredients in bowl until it forms whipped cream.)

Directions:
1) Preheat Oven to 425 degrees.
2) Mix milk, sour cream, and sugar together until well blended.
3) Gradually stir in baking mix just until moistened. (You don't want to over stir as it will be too tough.) It will be a thick consistency.
4) Spray two 9 inch round baking pans with cooking spray, and divide mixture into the pans.
5) Bake about 12-15 minutes or until golden brown. Let cool for 10 minutes, and then remove from pans and let cool completely.
6) While cake is baking and cooling, pull your vanilla pudding and whipped cream out of the fridge. Stir half of the whip cream into the pudding.
7) Place one layer of the cake on a cake stand and layer on half of the pudding/whipped cream mixture and half of the strawberries.
8) Repeat with a second layer of cake and pudding mixture, and add the second half of the whip cream on top before the strawberries.
9) With a spoon or spatula, spread remaining whipped cream over top of cake and layer on strawberries for final touch.

Best when served immediately or keep chilled if making ahead. (I usually do everything but the final assembly when making ahead, as the strawberries tend to absorb into cake.)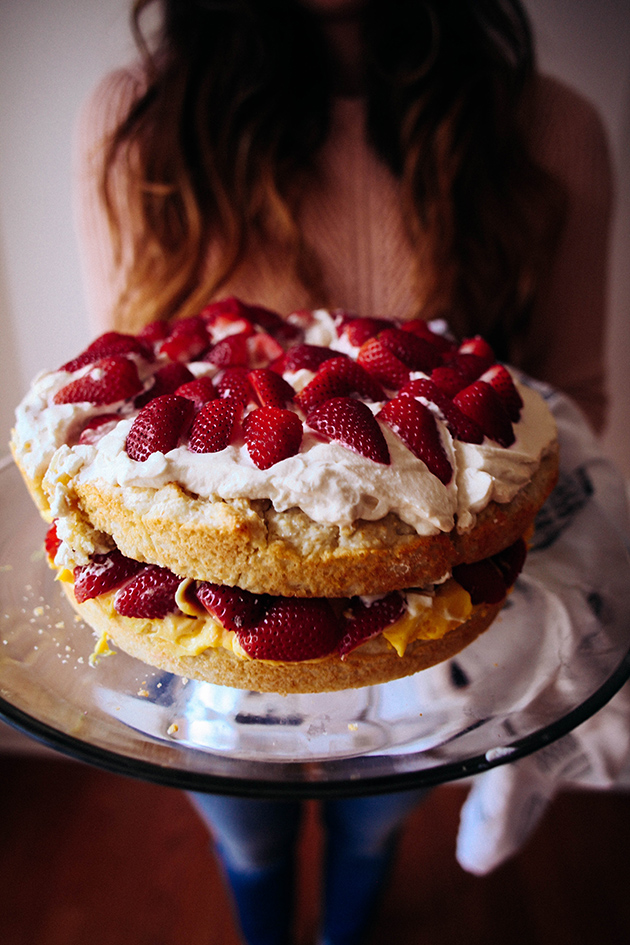 P.S. The rest of Easter dinner recipes here: Twice Baked Potatoes, Spring Salad, and Spice Rubbed Pork Tenderloin!