National Coffee Day is on the 29th, and since coffee is a love language of mine, I invited Lauren of Love Lola to share today's Mocha Smoothie Recipe. I made two batches of this already. One for Gabe and I (throw in some chia seeds!), and substituted milk for coffee for a kids version. It is actually completely sugar free! Bravo Lauren!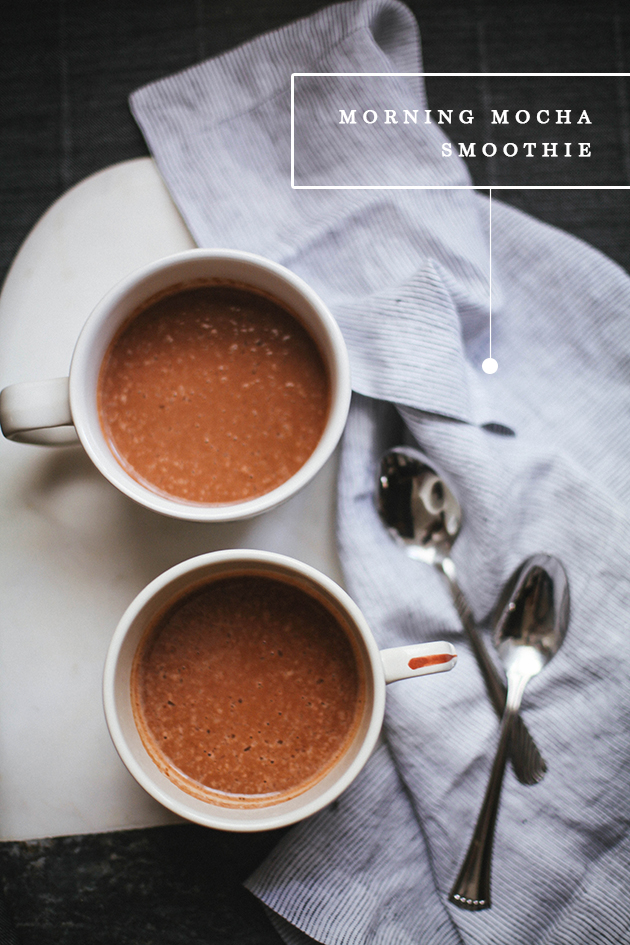 I have always been a lover of smoothies in the morning. They make a great on-the-go breakfast, which I've discovered I need if I am going to get out the door on time ;). I typically opt for green smoothies, getting a big dose of fruits and veggies first thing in the morning, but after a while I feel the need to switch it up.
This mocha smoothie is a great way to start the day, and will keep you going, full force, until lunch time. Not to mention it's a much healthier alternative to that Starbucks mocha latte and will give you twice the energy. It's full of protein, natural carbohydrates, and has no added sugar (unless you decided to add a little honey.) I love the way that sweetness of the banana combines with the cocoa powder making it a sweet, tasty morning treat. I'm never one to pass up chocolate, even if it is early in the morning ;). And, of course, the coffee gives it just the kick I need to get moving.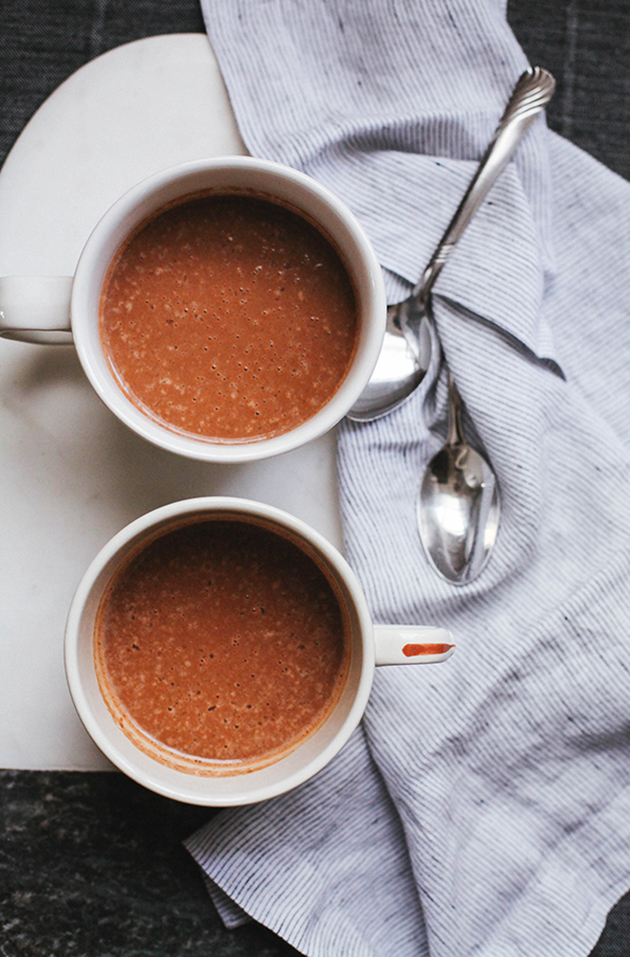 Morning Mocha Smoothie
Serves: 1-2
Ingredients:
2 bananas, peeled, chopped, and frozen
3/4 cup strong coffee, chilled
1/2 cup plain greek yogurt
2 tbsp. cocoa powder
1 tbsp. peanut butter
1 tbsp. honey, optional
splash of vanilla extract
Directions:
Combine all of the ingredients in a blender and blend until smooth. You may have to stop the blender and scrape the sides with a spoon a few times. Serve immediately and enjoy! 🙂
Lauren Foster is a registered dietitian, blogger, and soon-to-be mama living in Greenville, SC. She is the voice behind the food and lifestyle blog, Love Lola, where she shares how healthy food doesn't have to sacrifice flavor, and health is more that what we eat, but is a state of mind.