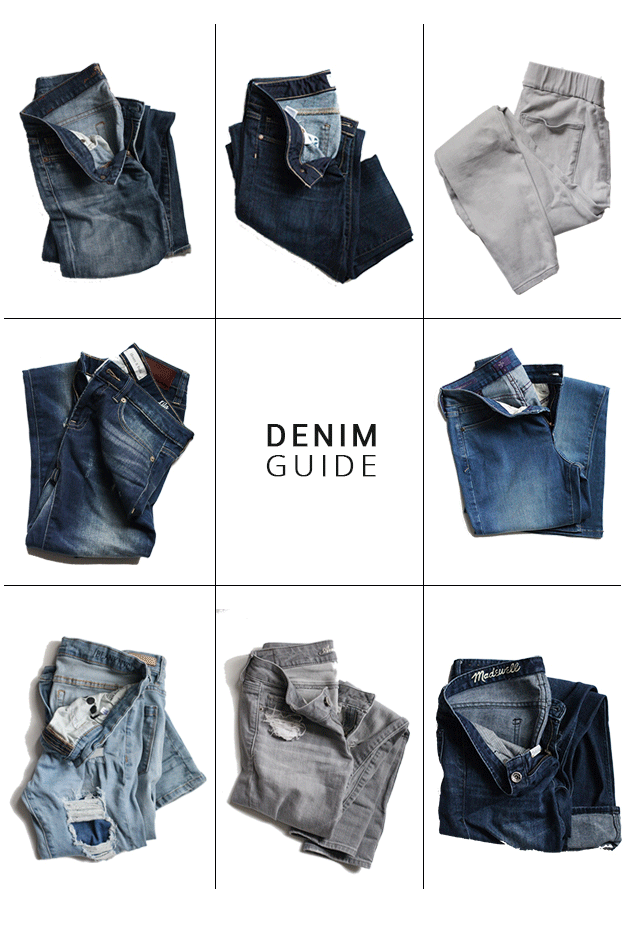 I think I made it through the first few years of college without wearing jeans more than a handful of times. I just never felt comfortable in jeans which probably had to do with my freshman 15 and inability to find a pair that fit my new curves;) However, over the years they have become my trusty loyals. Despite my more minimal philosophy I have adopted, I still can't quite weed down my denim stack. I justify it by the fact that I wear them all to death, but I am working on it…
A few readers asked what my favorite denim brands were, so here is what is currently in my closet on rotation for fall.
Fall Denim Guide
1. Citizens of Humanity – My very first pair of high quality jeans was a pair of Citizens of Humanity I found at a consignment store. Never had jeans fit me so well, and had that medium wash nailed down to perfection. I currently have a pair going on year 7.
2. J. Brand – These tend to run to long on me, so I have them hemmed up a few inches, but they are equal parts thick and stretchy which makes for a more forgiving material and form. Their bell flares have been good to me!
3. Lou & Grey – They have mastered the jegging. A jean material, but super stretchy and an elastic waist. I wore these to death last fall/winter/spring under longer tunic tops. (Currently 40% off sitewide)
4. Henry & Belle – You have seen these in style posts over the last few years because they fit me like a glove. I like that the length is not made for only tall builds. There are options for ankle fit which suit my 5'5" frame quite well. Pictured above are the Lila Skinny.
5. NYDJ – Newer to my closet, but I like their fit for a high waisted flare. It is hard to find flattering high waist jeans, and these have their pockets in the right place, and don't hug the hips too tight.
6. Blank Denim – I love the stretch and give in these skinny boy jeans. Blank Denim's price point isn't as high as most designer jeans, but they have the same quality. There are so many good styles currently out for fall.
7. American Eagle – I hadn't stepped foot in an AE since high school until a few years ago when I discovered a fantastic pair of distressed denim. They are on the more affordable end for jeans so for a good pair of distressed denim that fit normal body types, check them out. (Btw, they are currently Buy one Get one %50 off.)
8. Madewell – I hit up a Madwell sample sale last year and scored a few really good pairs of pants. These are super durable, and don't wear thin. They live up to the name!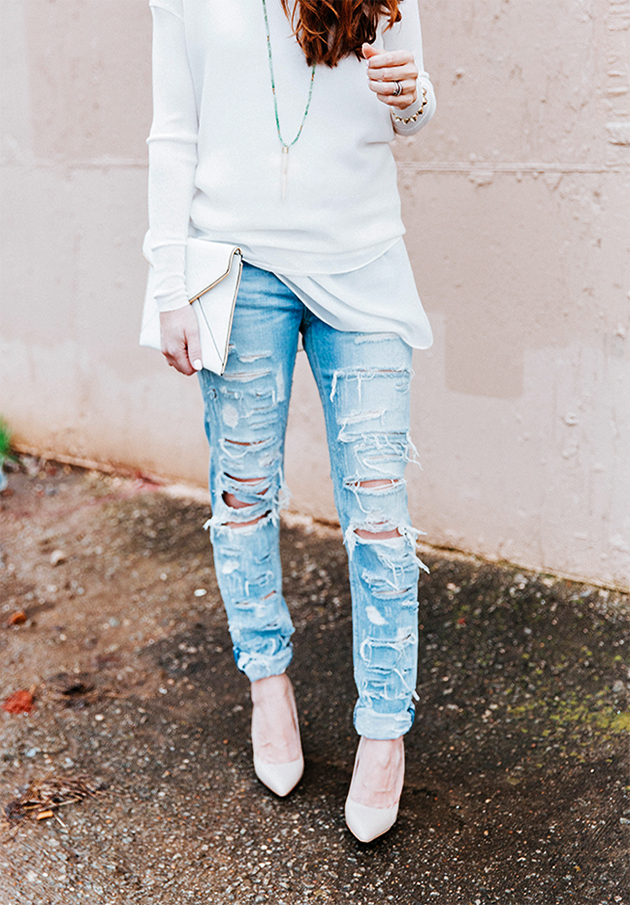 ( From the Archive, Rag & Bone Denim)
So what about you? Your all time favorite brand? What style are you digging this season? Happy Weekend!