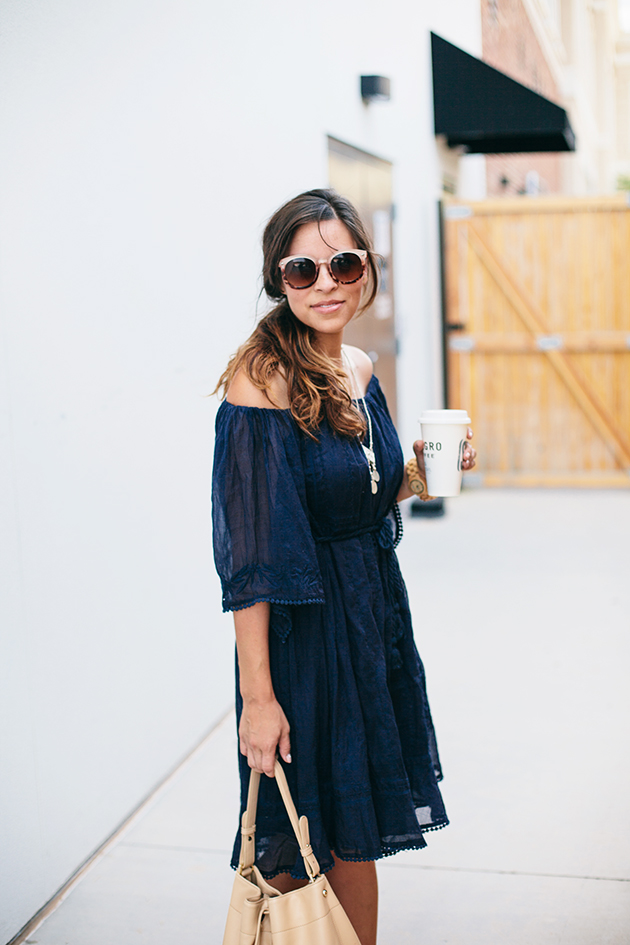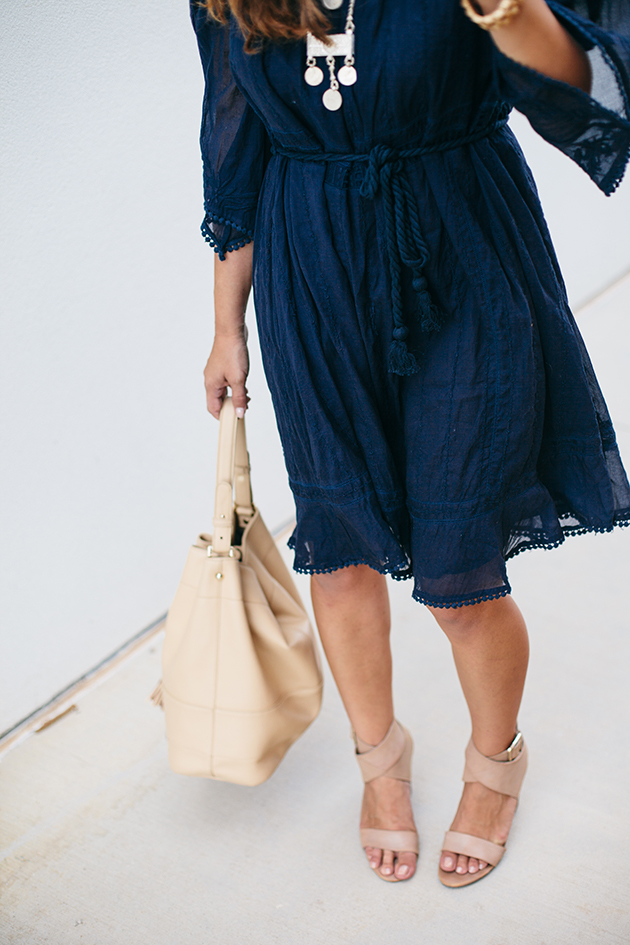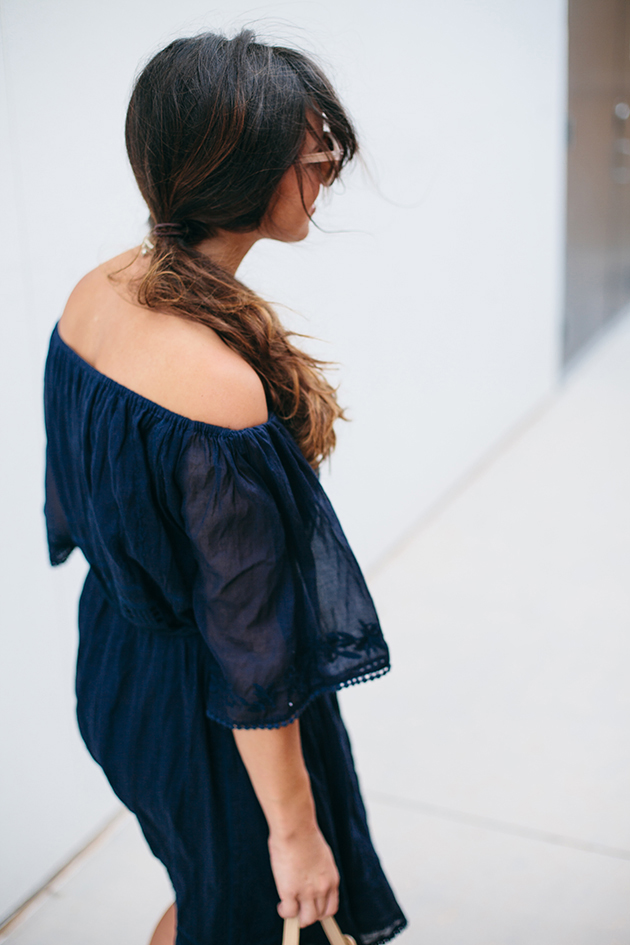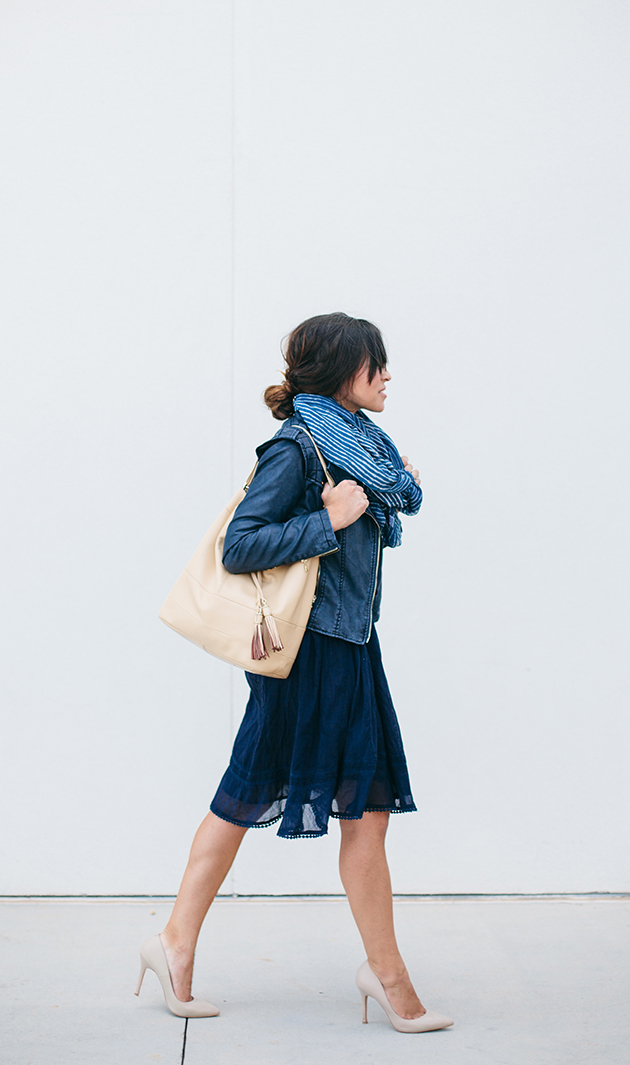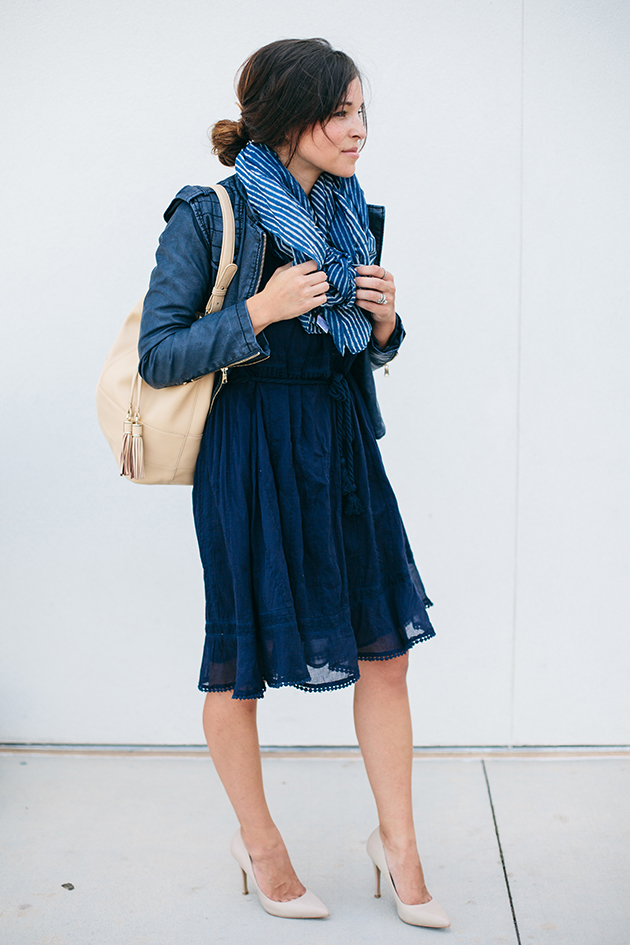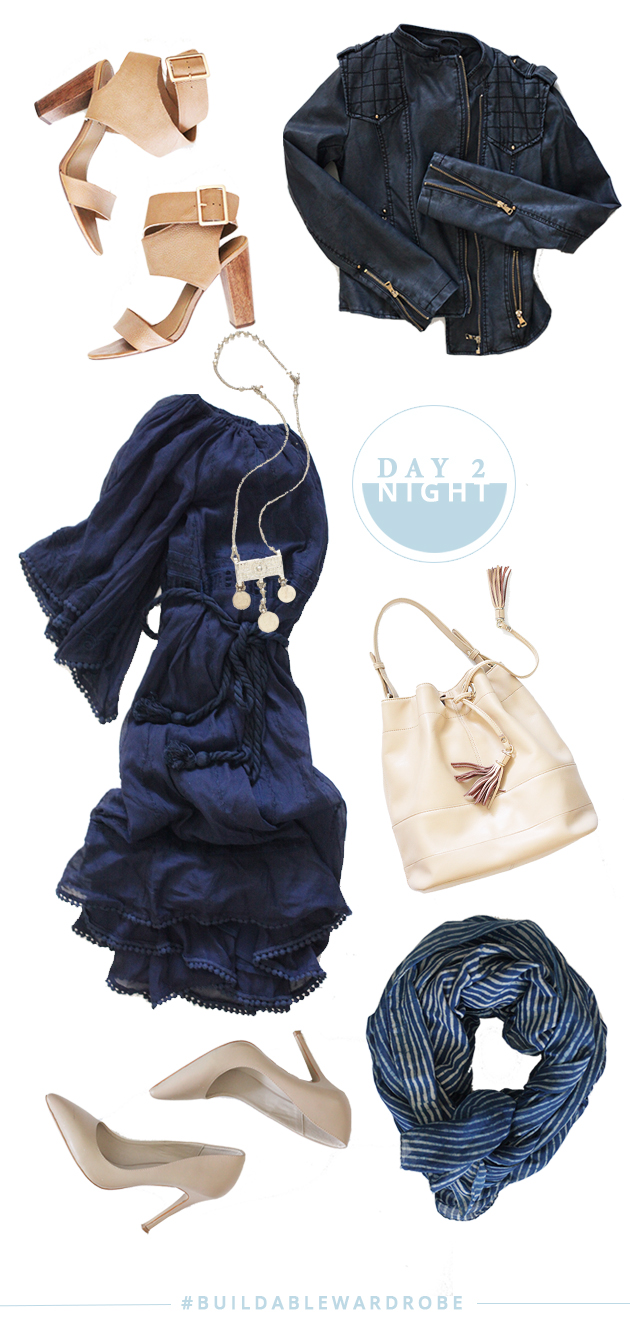 Dress: Intermix c/o (extra 30% off)
Moto jacket: (similar)
Necklace: Noonday Collection c/o
Scarf: Moorea Seal (20% off sitewide)
Nude Heels: ASOS
Nude Sandals: Splendid
Bucket Bag: (similar)
Gorjana Earrings
Sunglasses: Free People (more sunglasses here)
As soon as these cooler temps hit, I want to buy all of the boots and jackets! But I am trying so hard this season to buy only what I really need, items that fit well, are made to last, and that I will love having in my closet for months to come. I am sharing this process through this series (which I will start to refer to as the #buildablewardrobe). I would love to have you join me in this effort to eliminate excess, and encourage slow fashion. I am also trying to support more small businesses and artisans like Moorea Seal and Noonday Collection.
These looks include pieces I have added to the closet or have had for a while that work well for taking your dresses from day to evening. I use navy as a neutral in my wardrobe and it is a color that never goes out of style. (A bunch of other navy dress options here.) I am looking forward to sharing more ideas with you all. I really believe in the art of getting dressed, since as women, it can drastically affect our demeanor for the day and the way we reach others. I need this reminder myself on a morning where sport shorts looked more appealing than anything;)
Cheers!
P.S. I have added a shop section to the blog above in the nav bar, where I will be adding all of the pieces I am working with in my own closet this season!

All photos by Chelsey Heidorn