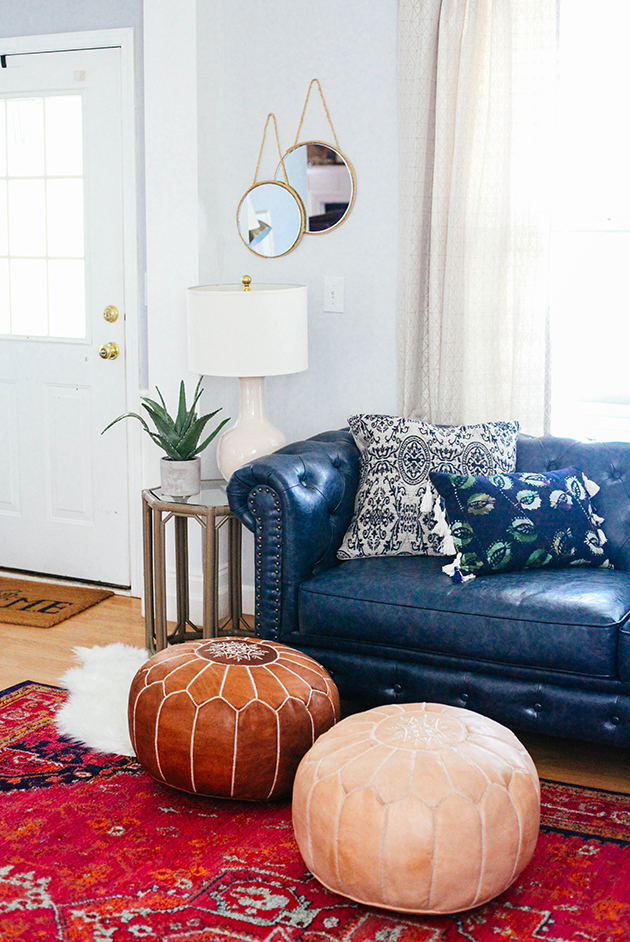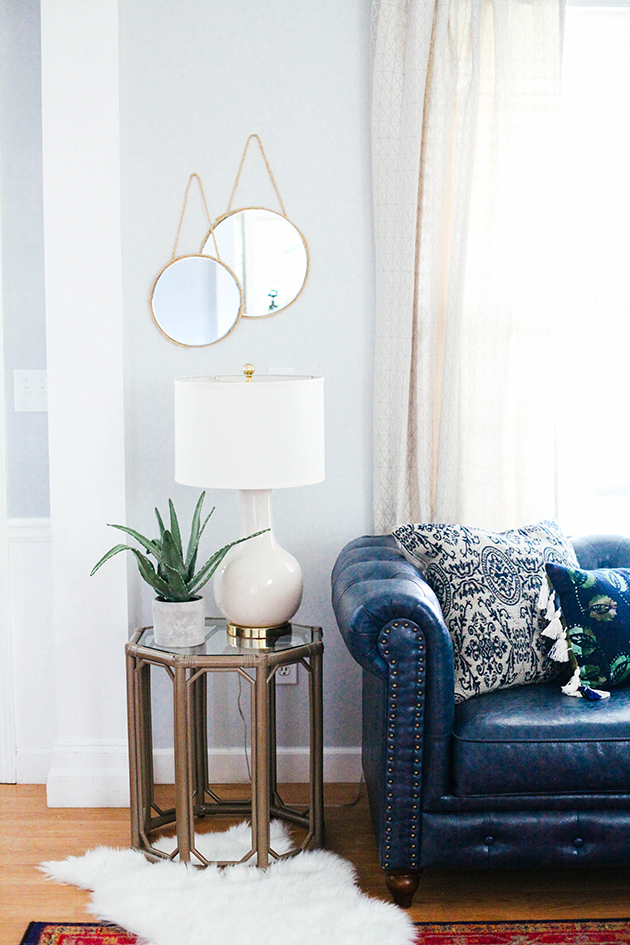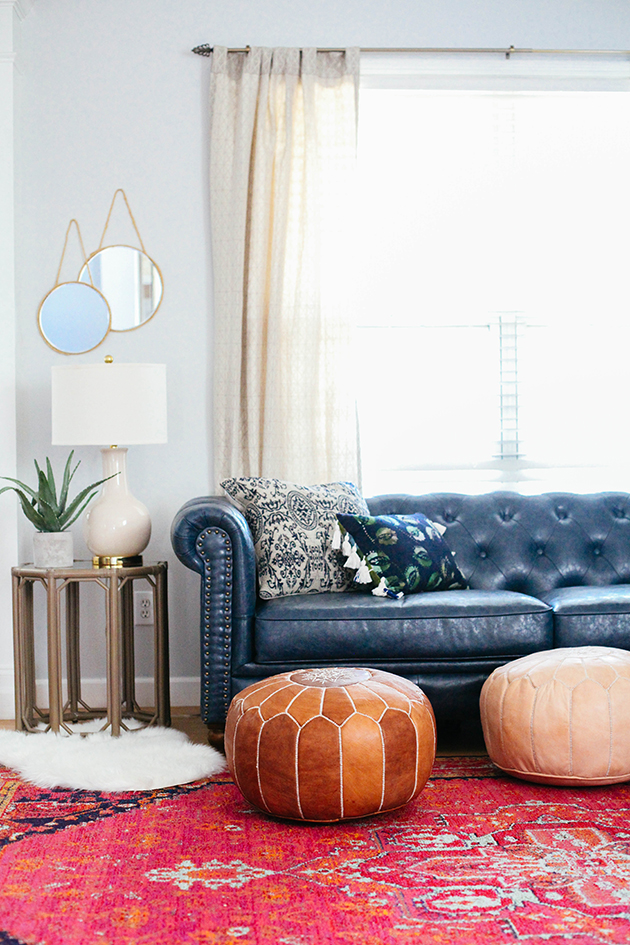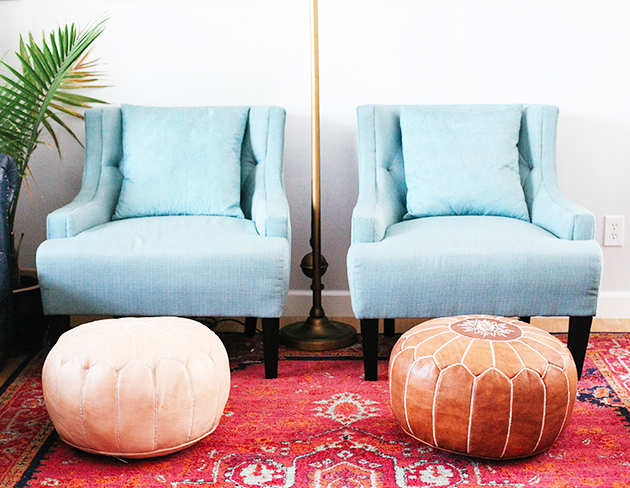 When it comes to finding the final details to a room, I tend to tackle textiles and wall art last to pull the room together. Trying to find items that have a unique spin and a little character is always my goal, and the hunt is half the fun. Most of the finishing touches I found at Lulu & Georgia, so I had a lot of fun teaming up with them to finish this space.
A coffee table isn't really a safe option with active little ones who love to flip, spin, and jump, so I decided to go with a few moroccan poufs from Lulu & Georgia. They make for perfect foot rests, and I fell in love with the stitched design on top. They are probably my favorite pieces in the room!
And how about that octagonal end table?! I must have looked at hundreds online, and due the space constriction between the divider and the couch, this ended up being just the right fit, with just the right amount of sass. Can furniture have sass? Absolutely.
I have had the Audrey Lamp on hand, and luckily it complimented the other floor lamps in the room. Threw in a faux aloe plant because I feel the amount of live plants overtaking my home is more responsibility than my four children combined. (Just a little stressful keeping the real plants alive….) The plush sheepskin rug was just a fun way to layer the rugs, and add a cozier look and feel. The circular mirrors are a super easy DIY.
Pillows can be really difficult to envision without bringing them home and seeing how they work in the room. I made one too many return trips finding the right pillows, so I have learned my lesson…..wait till the very end and pick your pillows last. They can pull things together beautifully. I will probably slowly add more pillows in. I love when they are large and soft like this Biru Pillow.
We'll talk wall art next and how we chose and hung the gallery wall. Stay tuned!