Today's post is from Lauren of Love Lola blog. Really love her recent post about gathering around the table and why it's important:) She's onto something! Thank you Lauren, for today's recipe. I was needing a rainy day fix!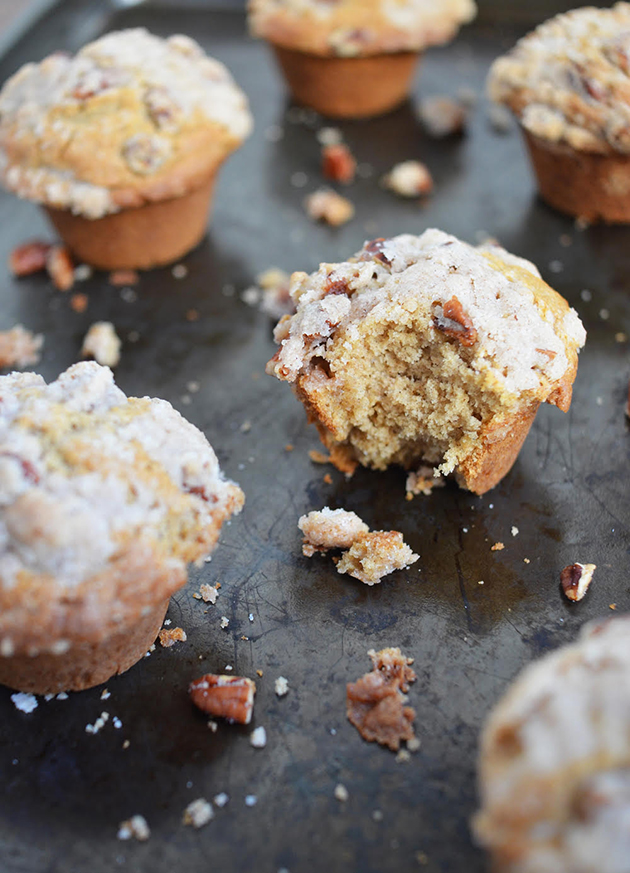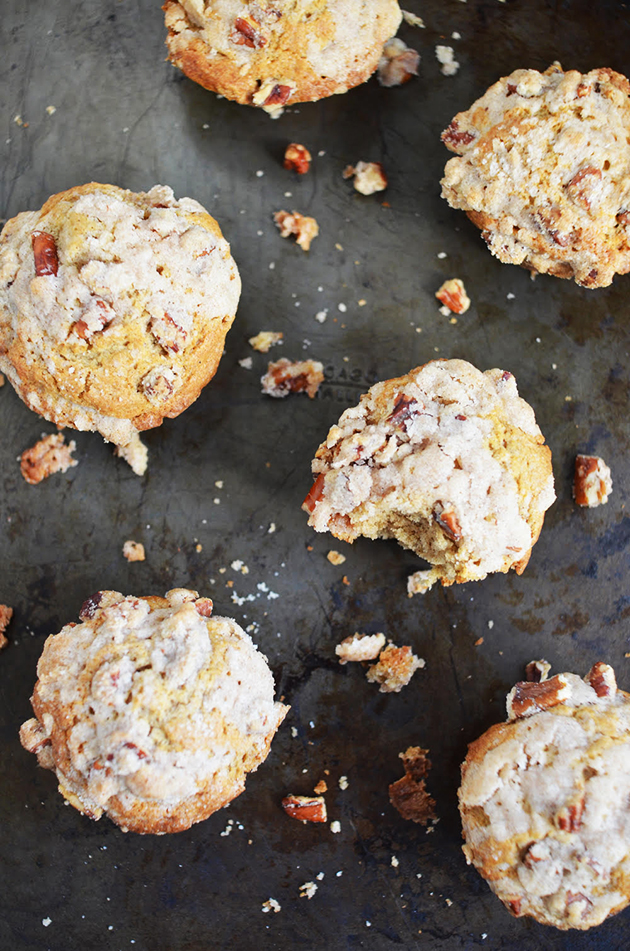 Chai Spice Muffins with Pecan Crumble Topping
Ingredients:
1 3/4 cup all purpose flour
1 1/4 tsp. baking powder
1/2 tsp. baking soda
1/2 tsp. salt
1 tsp. cinnamon
1/2 tsp. cardamom
1/4 tsp. nutmeg
1/4 tsp. cloves
3/4 tsp. ginger
1/2 cup granulated sugar
1/4 cup brown sugar, packed
1 tbsp. vanilla extract
1 large egg
1/2 cup butter, melted
1/4 cup milk (any type – almond, soy, 1%..)
Pecan Crumble Topping:
2 tbsp. butter
1/3 cup sugar
5 tbsp. all purpose flour
1/2 cup chopped pecans
1/2 tsp. cinnamon
Directions:
1. Heat oven to 375 F and prepare a muffin tin by spraying with cooking spray, or lining with cupcake liners.
2. In a small bowl, mix together the butter and sugar. Add the eggs and vanilla extract, and whisk until combined.
3. In another bowl, mix together the flour, baking powder, baking soda, salt, and spices.
4. Fold the dry ingredients into the wet ingredients and mix until fully incorporated, being sure not to over mix.
5. Next, make the crumble topping by cutting the butter into the flour and sugar. Add the pecans and cinnamon. Use your hands to mix it all together until crumbly and combined.
5. Spoon the dough into each muffin compartment, about 1/2 way full. Sprinkle the crumble topping on top of the dough in each muffin compartment.
6. Bake for 20-22 minutes. Remove, let cool, and enjoy!