Post by my talented sister Maria, you can check out our Strawberry Shortcake with Homemade whip cream and Spice Rubbed Pork Tenderloin to complete the meal!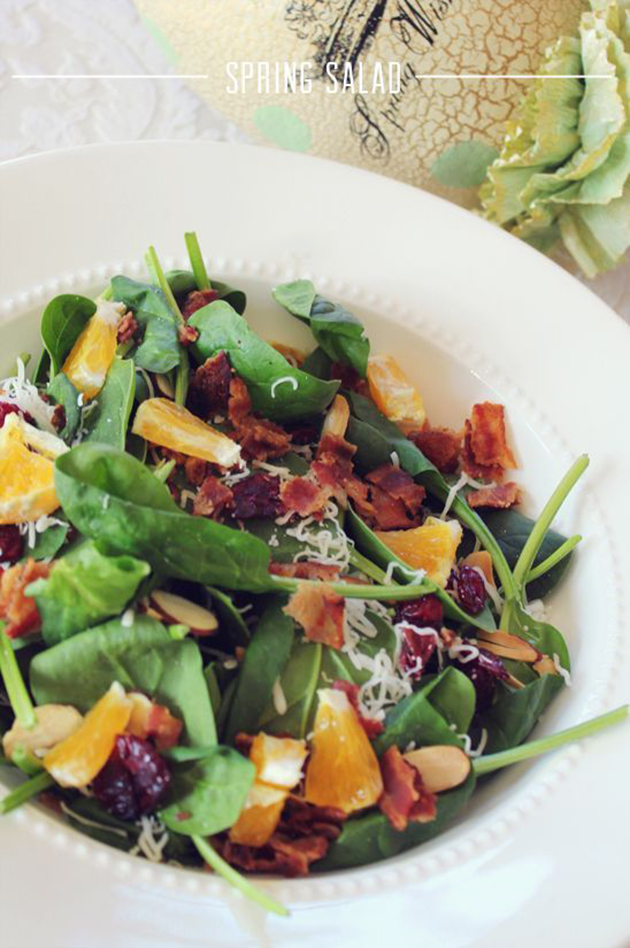 Spring Salad Recipe:
1 Bag of Spinach, rinsed and dried
1 handful of Dried Cranberries (or more to taste)
2-3 Tbs. Toasted Slivered Almonds
1 Orange cut into sections
4 slices Cook Crumbled Bacon
Cheese of Choice (Mozarella, or Crumbled Feta)
Balsamic Vinigarette Dressing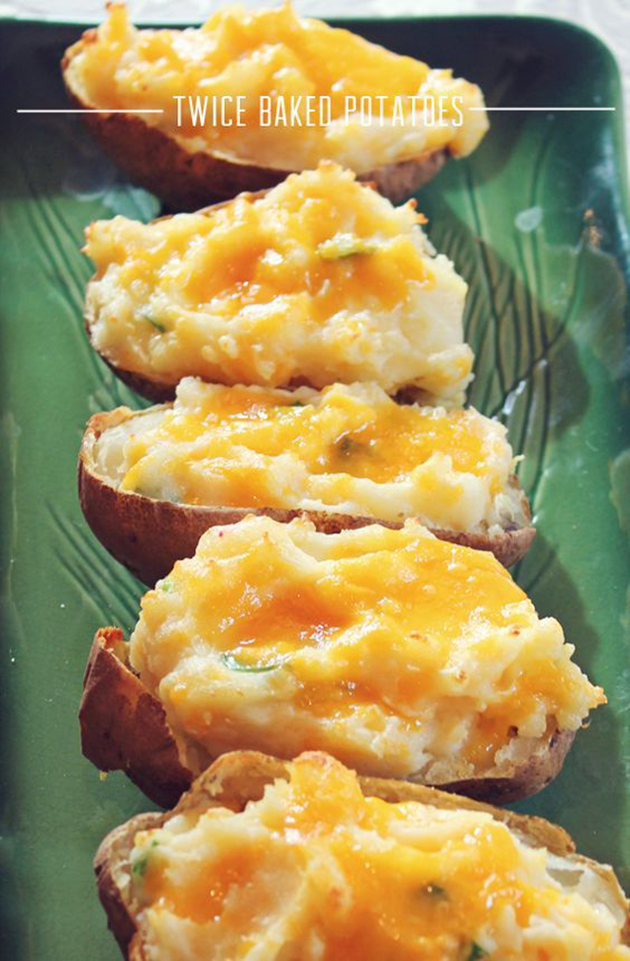 Twice Baked Potatoes
These will be gone in minutes!
4 Large Baking Potatoes
1/4 to 1/2 cup of Milk (I usually use whole)
1/4 tsp. Salt
1/4 cup of Butter
3 Slices of Bacon, cooked and crumbled
1 Cup of Sharp Cheddar Cheese, plus more for garnish
1 Tbs. Green Onions
Preheat Oven to 375.
Wash Potatoes, puncture each potato with fork a few times to release steam.
Bake potatoes at 375 degrees for about 1 hour or when tender when poked through with a fork. Carefully slice potatoes in half lengthwise and let cool. Turn oven up to 400 degrees.
When cool enough, spoon out center and place in a large bowl. Leave a little potato around the rim so that the skins don't sink and fall inward.
Add softened butter, milk, and salt. Beat with electric mixer until whipped and potatoes are creamy and smooth. I love my Kitchen Aid mixture for this! Stir in green onions, cheese, and bacon. With a large spoon, fill potato skins really full.
Place potatoes on a shallow baking tray and sprinkle with remaining cheese. Place in oven and heat for another 15-20 minutes until heated through and cheese has melted.
My Food Philosophy: Because the effort to make good food is a gift to those around me, it's happy memories, togetherness, the living part of life.