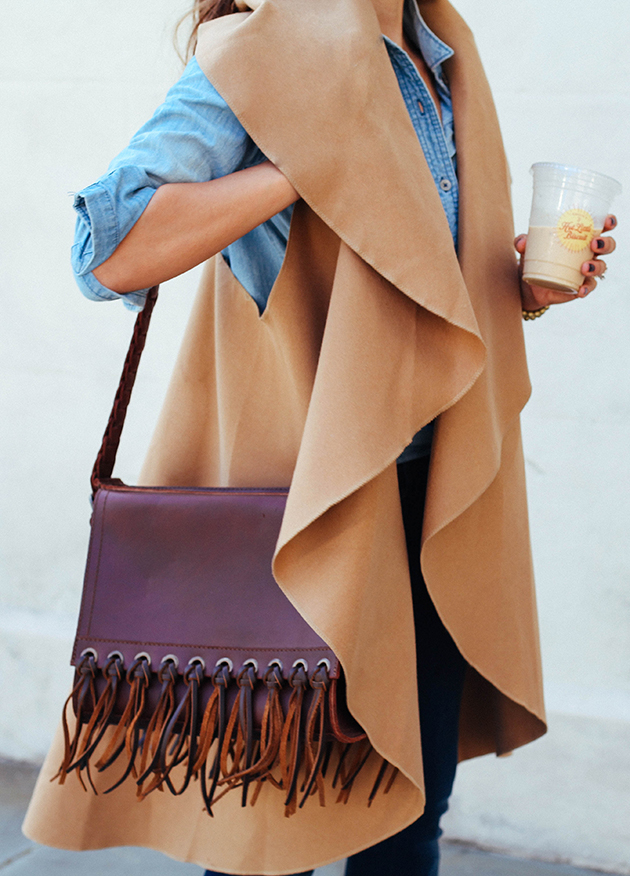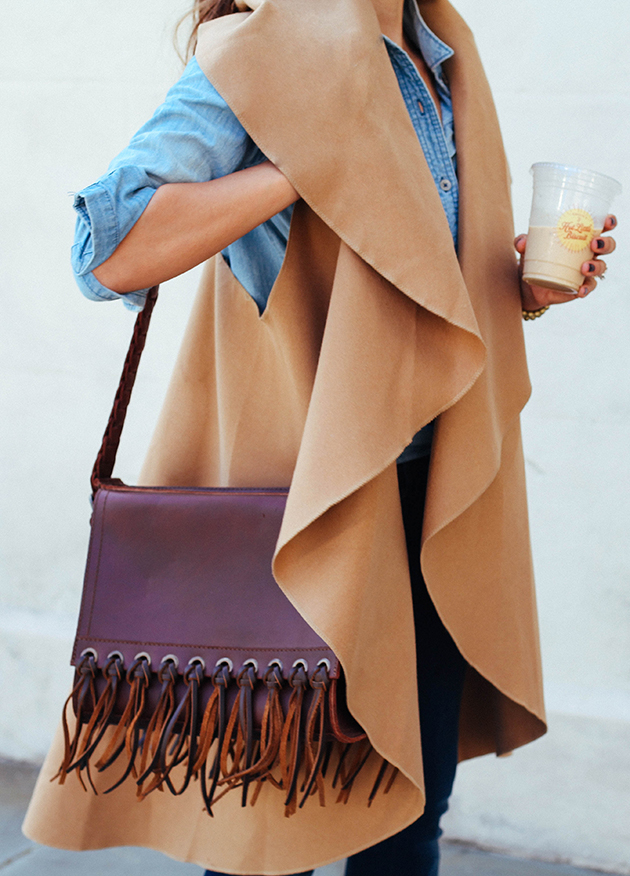 Okay, as promised, here is the how-to guide for a DIY cape vest. I saw these in stores and loved how lightweight and fun they were to layer. It is shockingly easy, and if you don't want to sew, you don't have to. It's been forever and a day since I have done a DIY, and may be another year before I try again, but this one was to easy to keep to myself..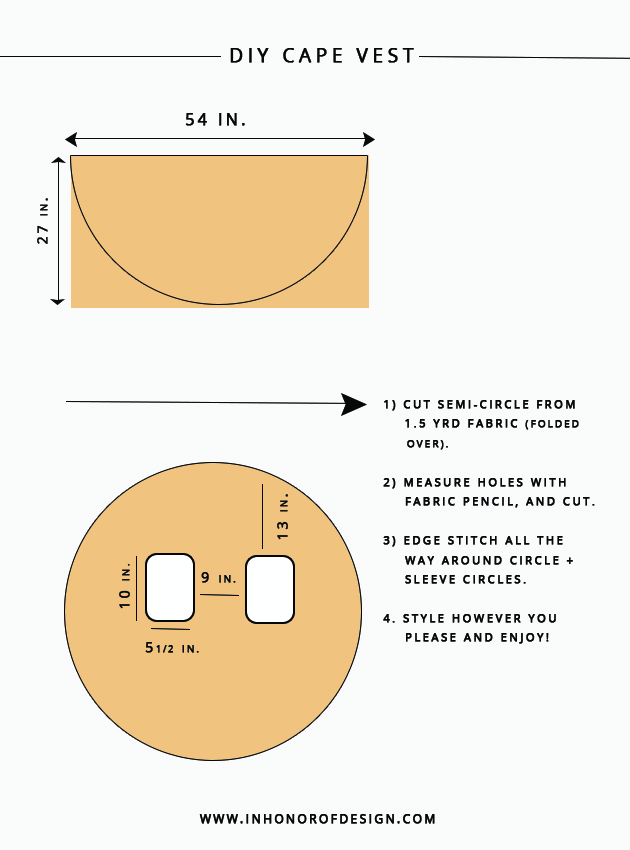 DIRECTIONS:
– Pick out your fabric of choice (wool is easy to cut and doesn't fray).
– Measure 1.5 yards of fabric. Most fabric from fabric bolts are double folded. You will need this to get the right width.
– Using a fabric pencil, mark the measurements of your semi-circle and arm holes as seen in the visual above.
– Carefully cut along the lines with a fabric scissors.
– Edge stitch all edges with a sewing machine. However, if you don't have one or don't want to sew, you can leave an unfinished edge if it is wool/felt. This won't fray easily. You can add fray check to make sure and prevent any fraying.
*You can adjust width and length per your height. It's always easier to start bigger and go smaller than cut too small the first time.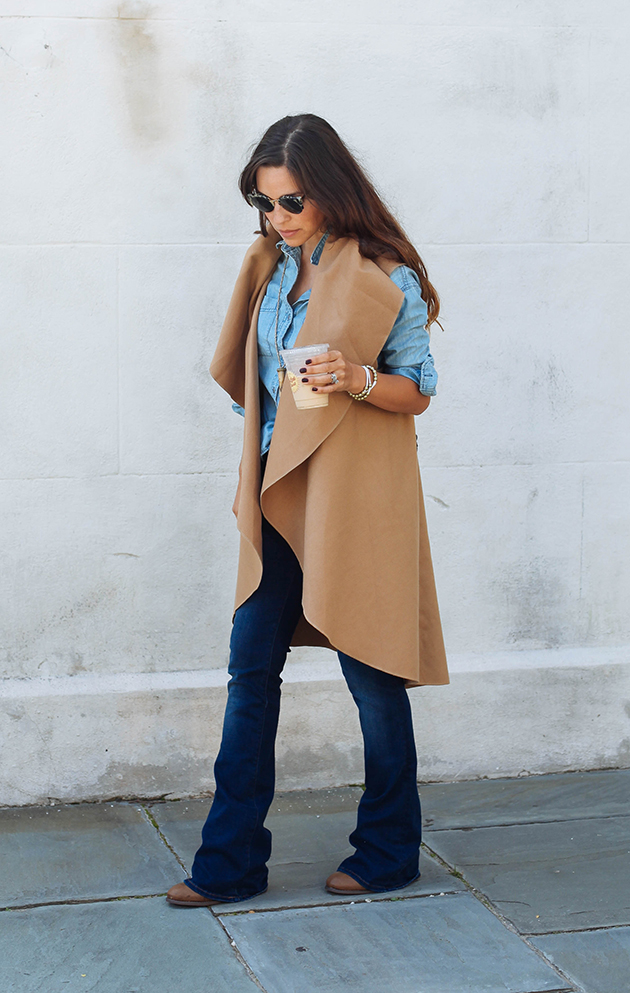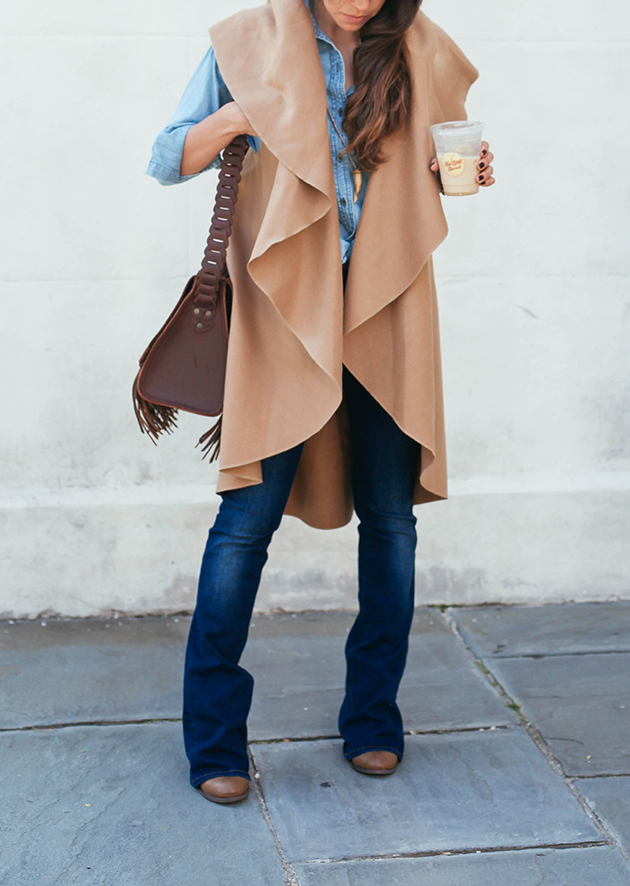 I have already made a few with different fabrics I have found because these make a really easy layer to change up an outfit, and they are also fun gifts:) Let me know if you have any questions!
Items featured: Fringe Bag, Chambray, Denim, Boots, Sunnies: Ditto (Use code IHOD for free month)