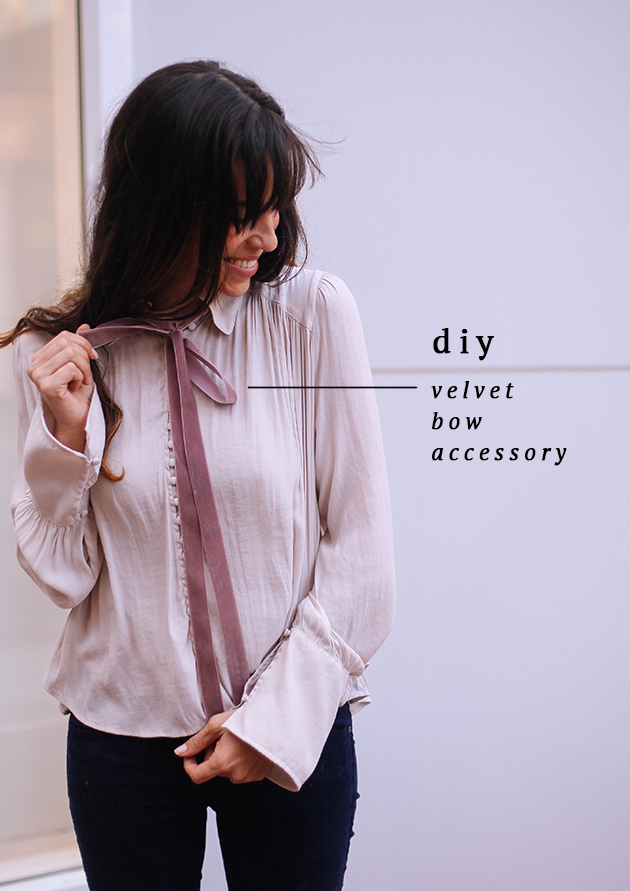 I had this J.Crew sweater sitting in my cart for months, and realized it was almost exactly the same as one I already had with the addition of the velvet bow. I also jumped out of my chair when I saw this shirt, so I thought it was time to purchase a little velveteen! Here are two ways you can turn something old into something new!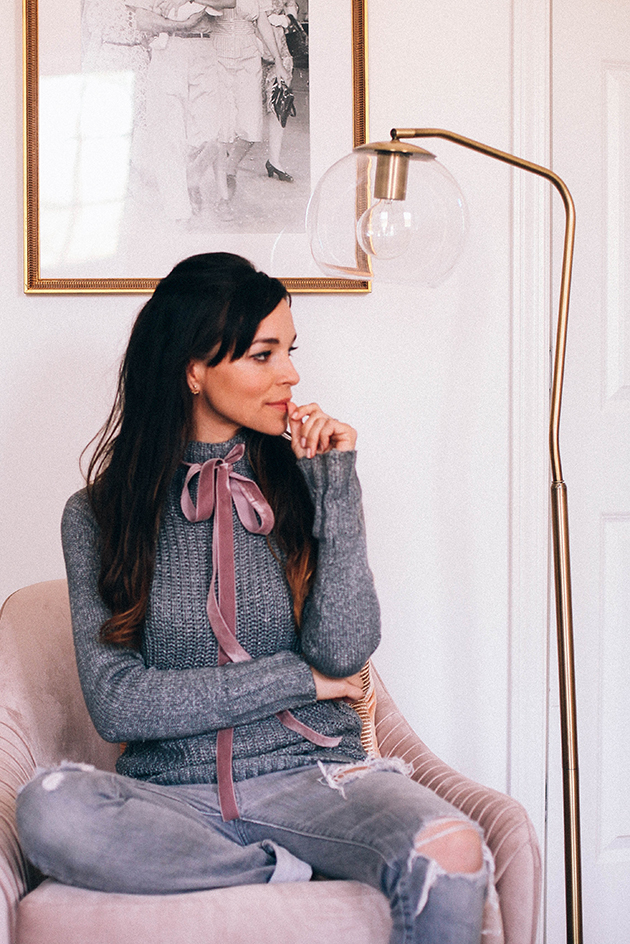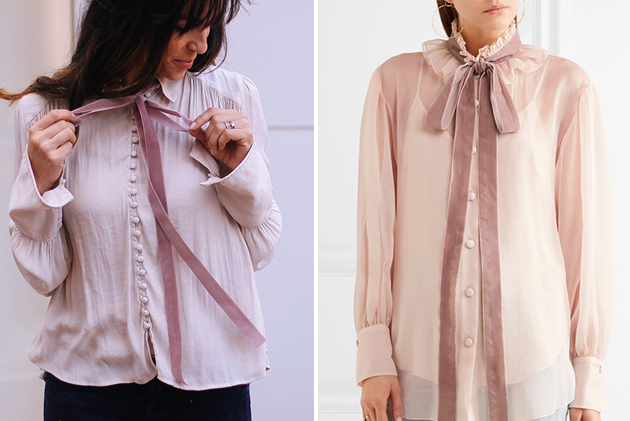 DIY Velvet Bow Accessory
This is hardly worthy of being called a DIY simply because all you gotta do is snip some holes and loop some ribbon through!
I ordered 2 yards of velvet ribbon and used it to jazz up a couple of items in my closet. Since it is removable I just interchange between tops as needed.
Mock neck sweater – Snip two small lines on either side of the mock neck and secure sides with a simple needle and thread stitch OR fray check. Loop ribbon through in and around the entire neckline and tie like a bow!
Bell sleeved blouse – Completely swooned over this top, but not the pricetag. So I just looped the ribbon around the collar of a free people top I already had, and did a simple shoe lace bow tie!
See what you can fancy up in your own closet and let me know how it goes!