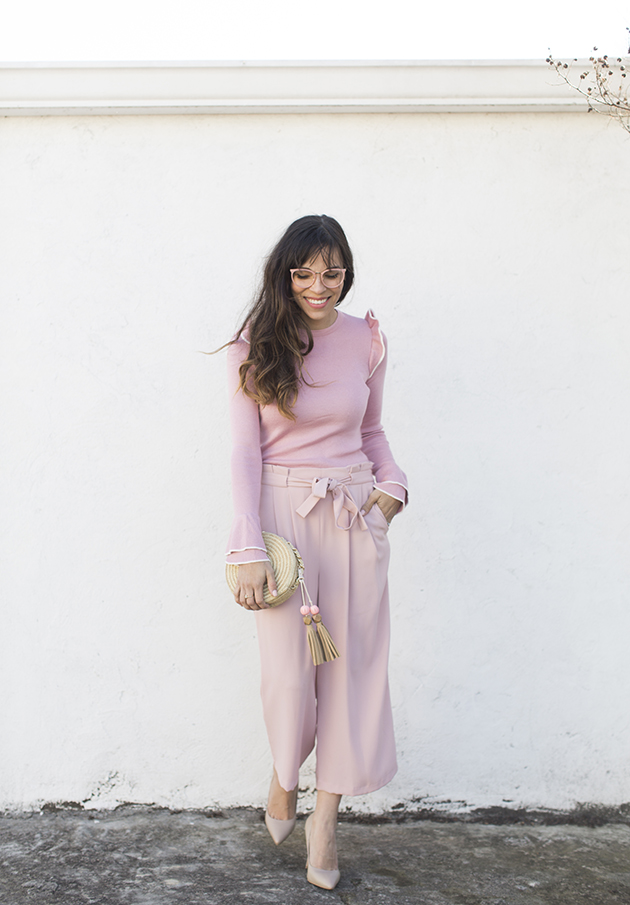 Similar Pants – Zara // Ruffle sweater – Topshop (sold out but available in yellow and black) // Similar heels // Purse – 2 Penny Blue // Glasses
I can't make any promises I will stop it with the pink anytime soon. (I blame my daughter Veronica.) It also doesn't help that every good clothing piece I find happens to be in the season's trendiest color. I'm anxious for yellow to be the all star again. Anyways….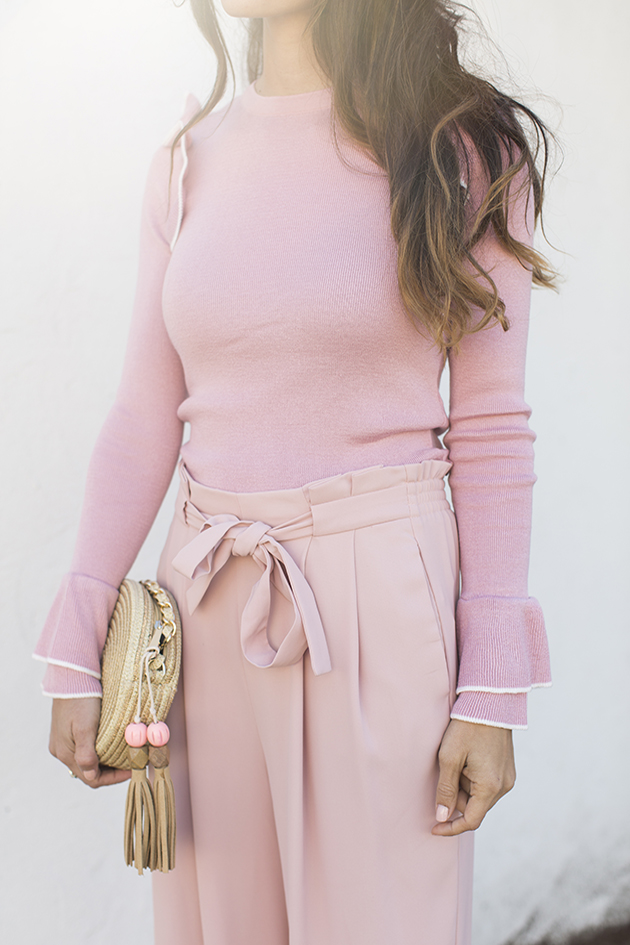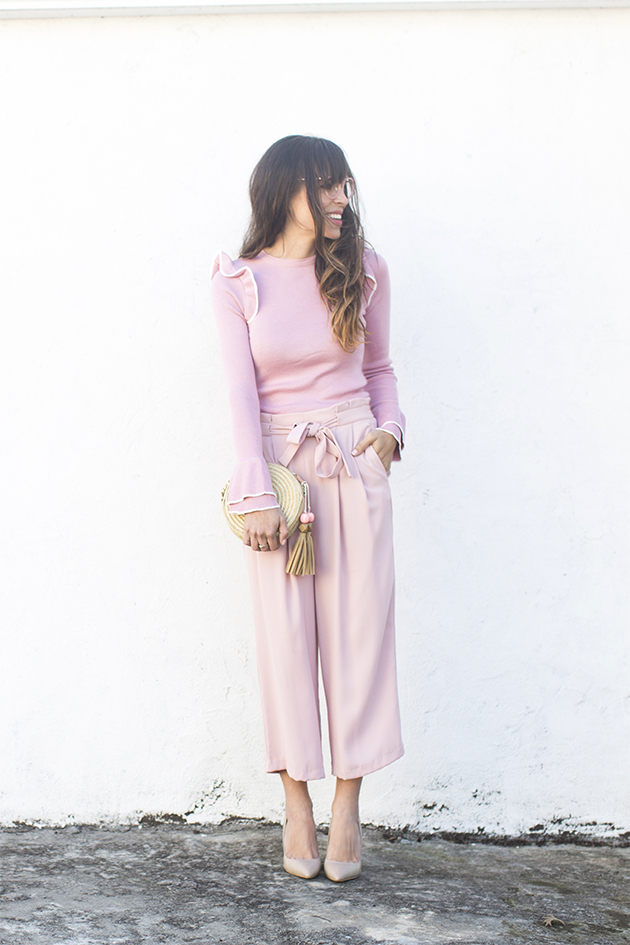 Our weekend Valentine date/ early birthday celebrations for Gabe were cancelled due to three feverish babies. I rotated holding each one throughout the weekend, and was wishing for eight more arms. Sometimes life requires a great deal more love than you feel you have within you to offer. Instead of time to have a date alone, both Gabe and I found ourselves passing each other "like ships in the night" all weekend. However, in that odd way that difficult days have a way of teaching, I felt very grateful that it was him that I get to face it all with. Someone who makes the midnight trek upstairs for the 15th time to see who needs more water or kleenexes. Someone that finds the humor over the ridiculousness of any given situation. Someone who manages to make dinner so his frazzled wife can get some fresh air to avoid cabin fever. Grateful wouldn't even begin to cover it.
So this pink on pink number will have to wait for now. Or maybe I'll whip it out for the grocery store because you know, heels in the spaghetti sauce aisle is totally realistic, and don't even tell me otherwise…
Items featured:


*Photos by Morgan Blake