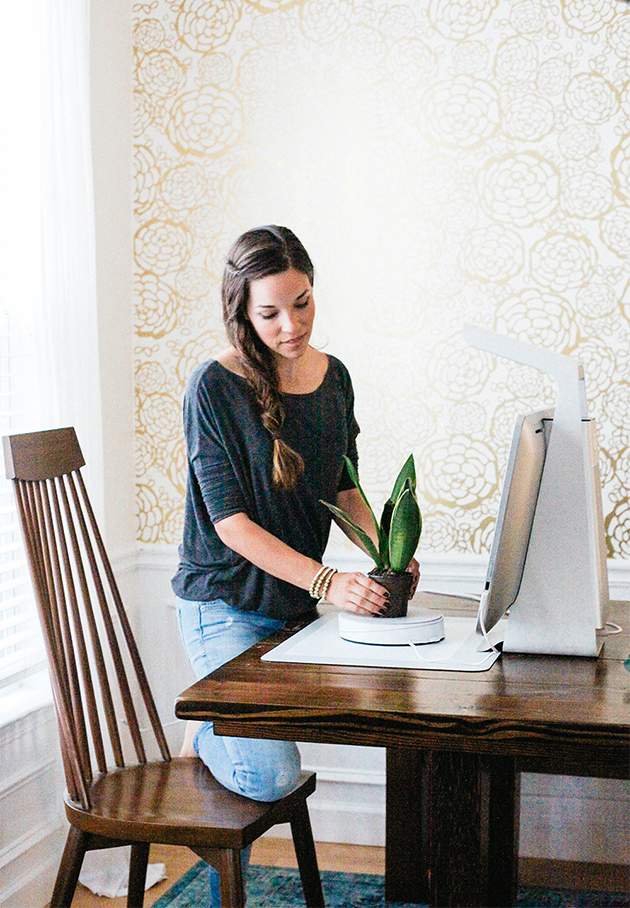 I have been a freelance graphic designer since college, and I really miss diving into a design project and coming up with something I worked hard to reach. It felt so good to get back in the seat after a long baby break to create something personal. I teamed up with HP to try their Sprout HP technology. I wasn't quite expecting to discover all of the options it holds! I was more than impressed. Here's a re-cap….
Some of my favorite features:
Touchscreen – I thought it was brilliant that you could use the all in one desktop as a touchscreen. You can swipe images from the desktop to the touchscreen pad and vice versa. It is a very intuitive and interactive. It also has a bluetooth mouse you can use as well.
A 3D scanner touchpad – The touchpad that you place in front of the computer can scan objects and documents, and instantly store them on the screen for you to re-size and manipulate. A breakthrough technology that allows you to capture any physical object and reimagine it digitally.Way too much fun!
Draw tool – you can hand write text right onto the touchpad. You can add it to your work or even color and shade in certain programs. Fascinating!
3D turntable – I was always trying to find affordable or free graphics as a designer to use in my projects. This turntable allows you to scan objects which re-creates 3D digital shapes to use however you like. (Rotate, shrink, stretch, combine, etc.)
All-in-one PC – This whole device works like a desktop computer which includes a bluetooth keyboard or touchscreen keyboard option. Internet explorer, educational kids programs (that Gabe and I may or may not have spent two hours playing the other night…), organizational tools, etc.
Favorite programs – Illustrator and Sketchbook
So after getting to know the Sprout, I decided on my first project. I had been really wanting to come up with a more personal Birth Announcement for Rocco so I decided to scan some things that were significant to me to include. Loved being able to create it all quickly and hands on. Once I had all the items scanned, it only took about 15 minutes to assemble. We are looking forward to mailing this to some family members and friends who live afar.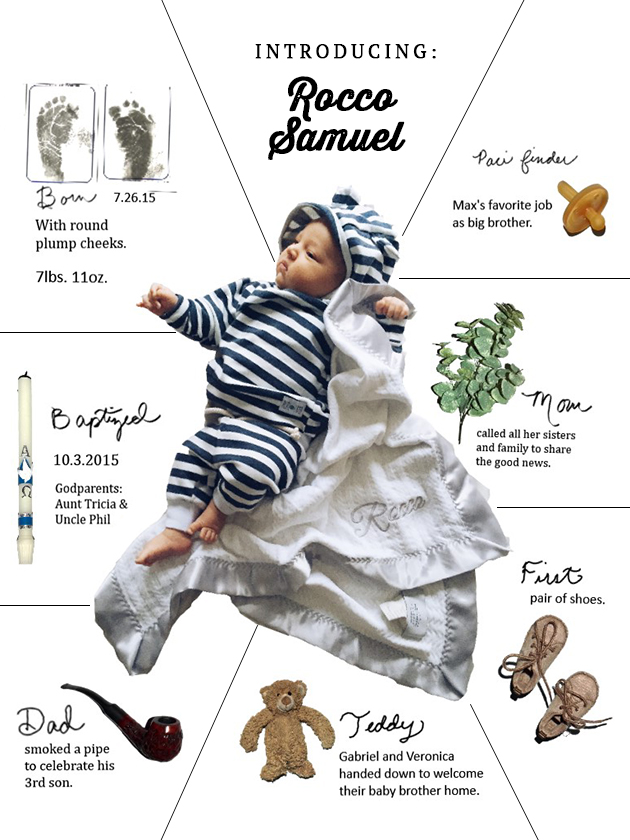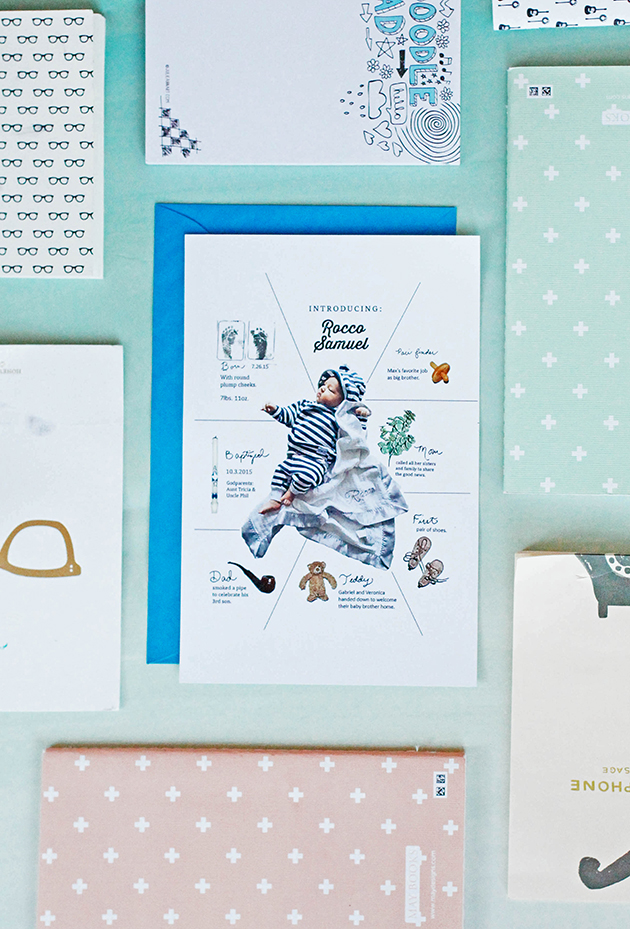 You can check out more ideas in the gallery. There are many of them!
This post is in partnership with Sprout, and all opinions are my own. Thanks for supporting the brands that make this blog possible!