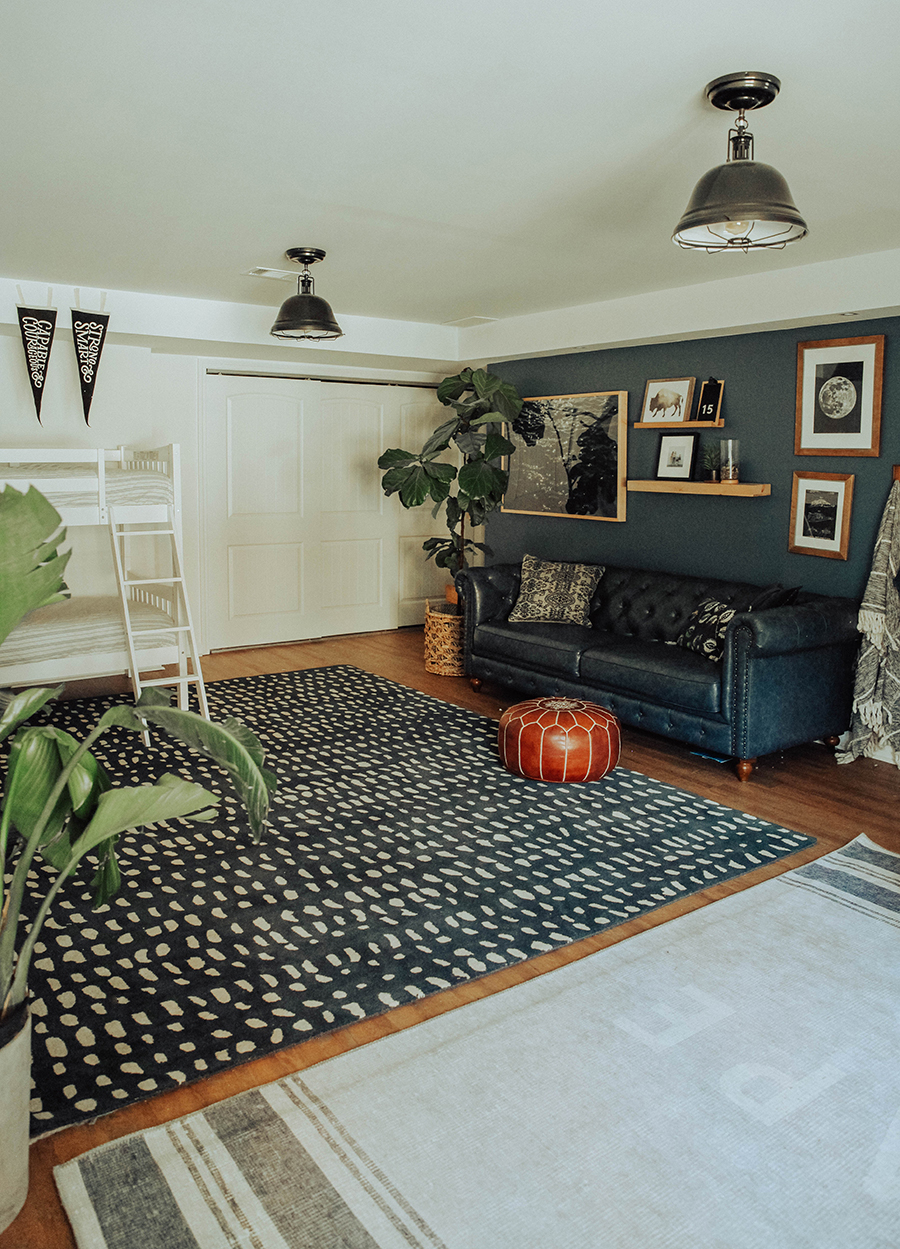 One of the reasons we fell for this house was the unfinished basement. We saw so much potential things we could do with the space. We really wanted the boys to have a large open room to share as they grew up together. I was far from an easy process, but we finally finished up their bedroom over the holidays, and now it's everyone's desired place to hang. Seeing it come to life from it's concrete floors and insulated wall beginnings was such a long, but rewarding process. We have loved the extra space, and needed it especially during these cold months. This boys bedroom design stayed pretty close to our original design board. All sources are linked below. Here is a little tour of the space!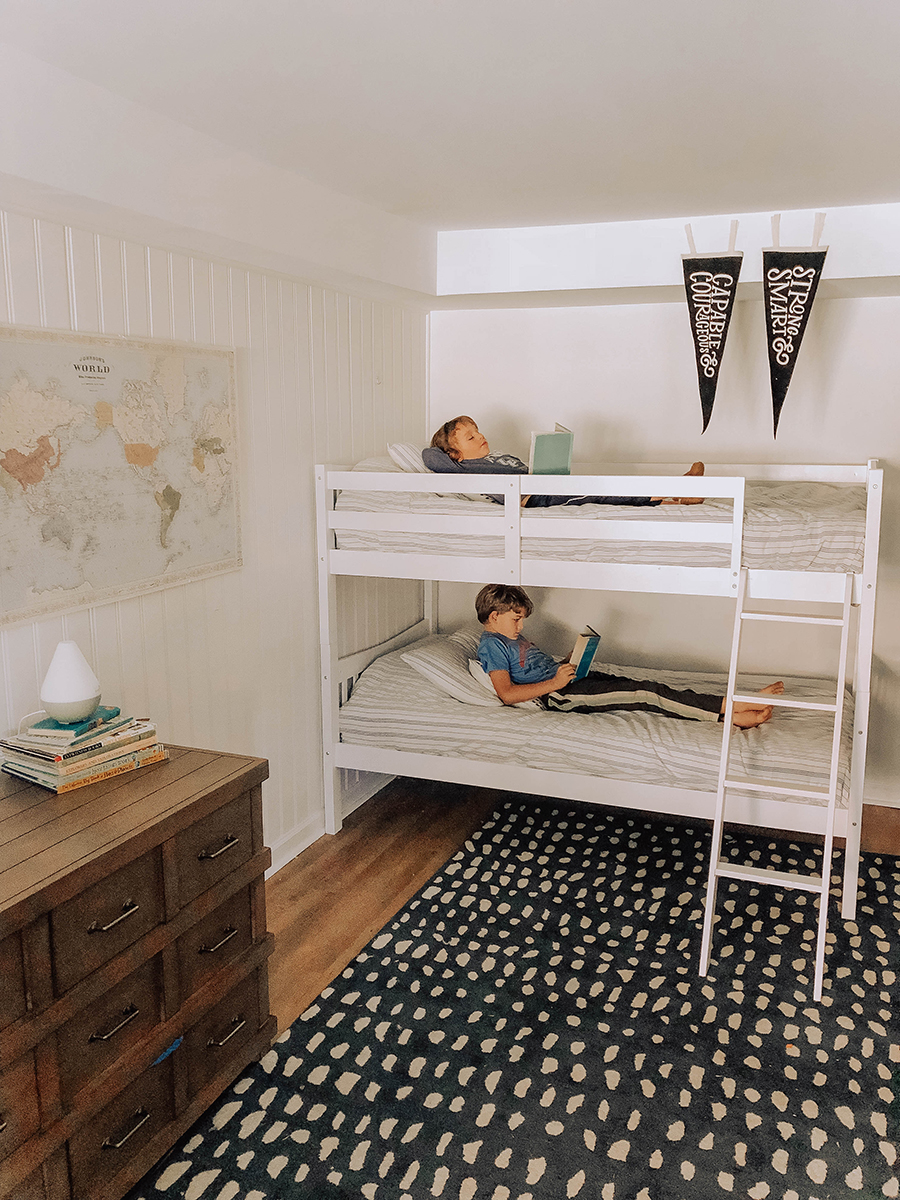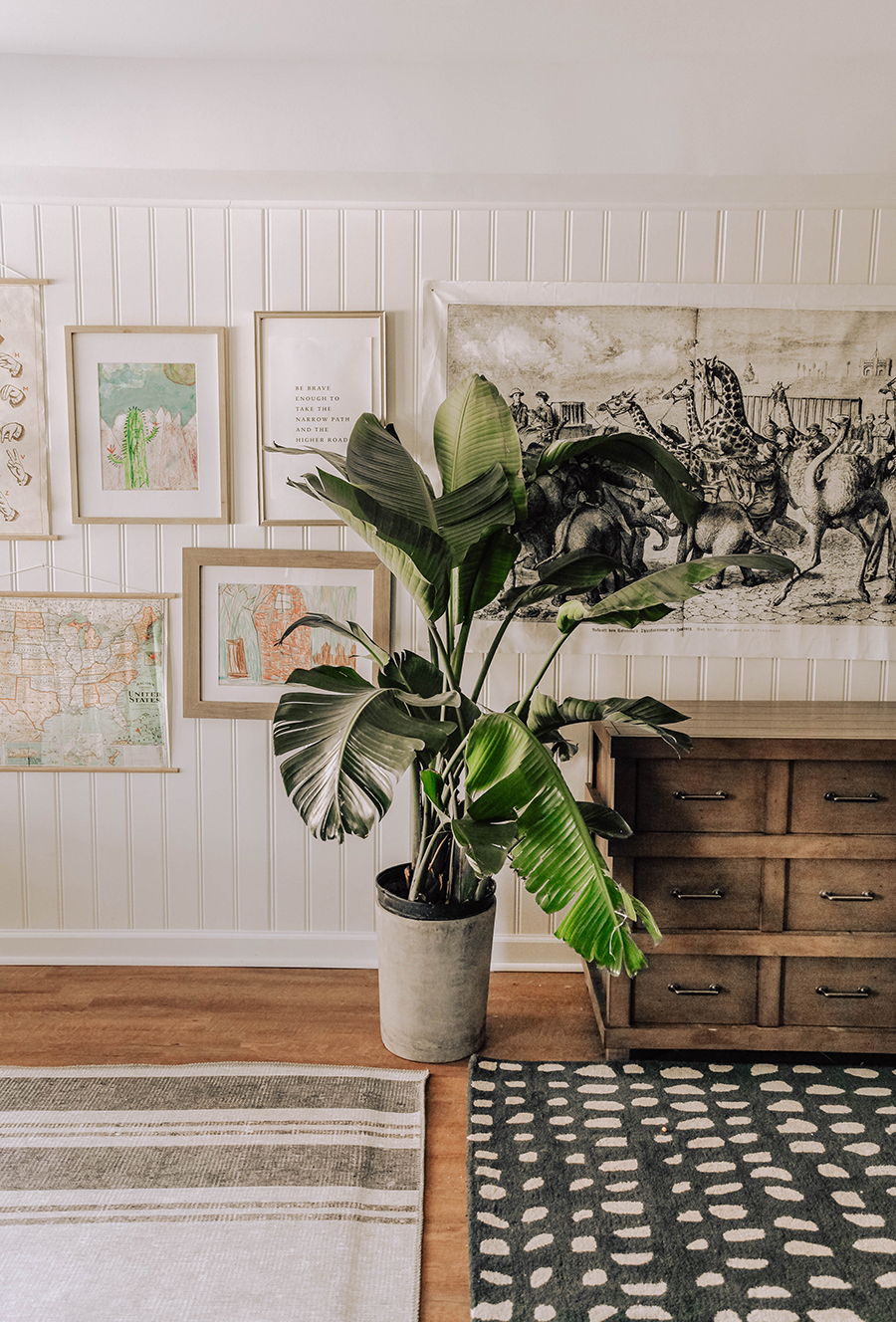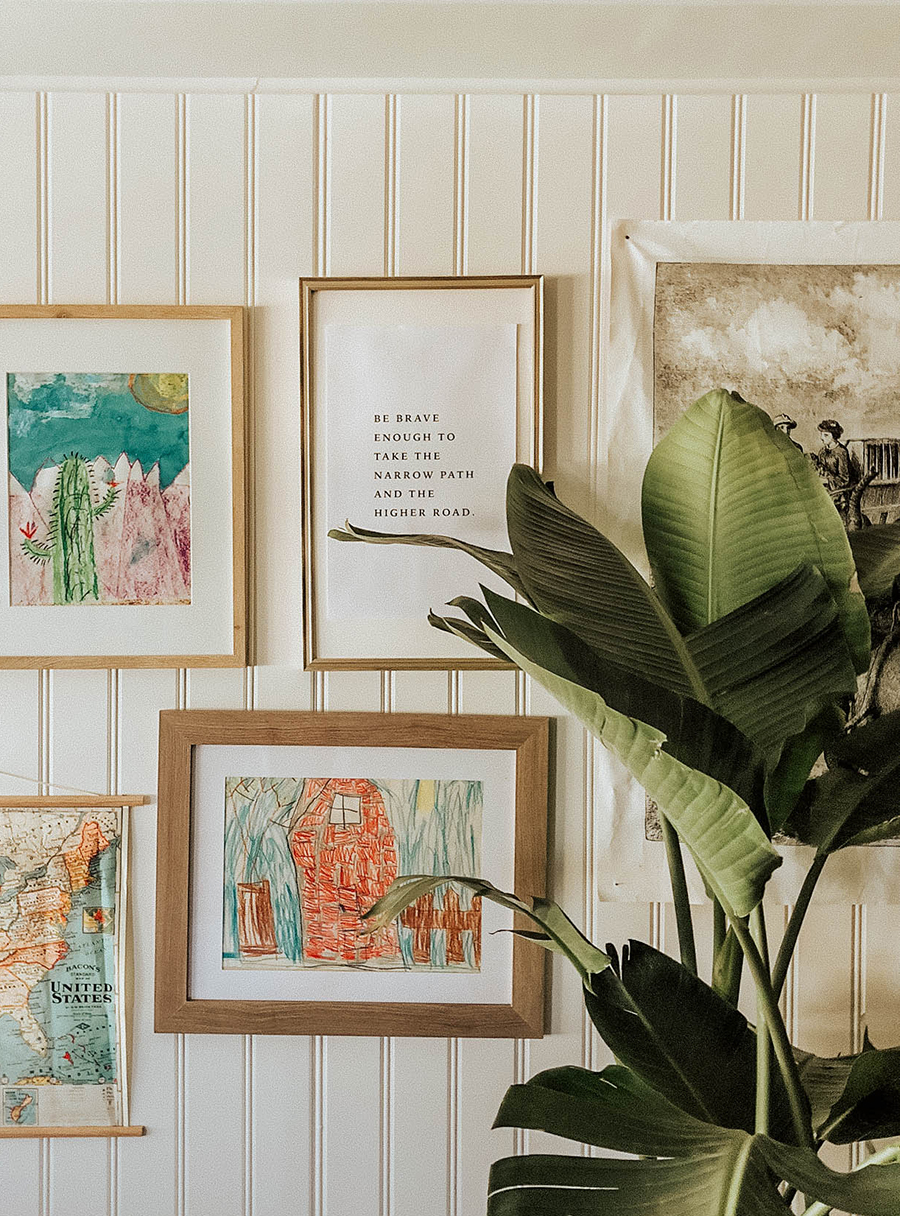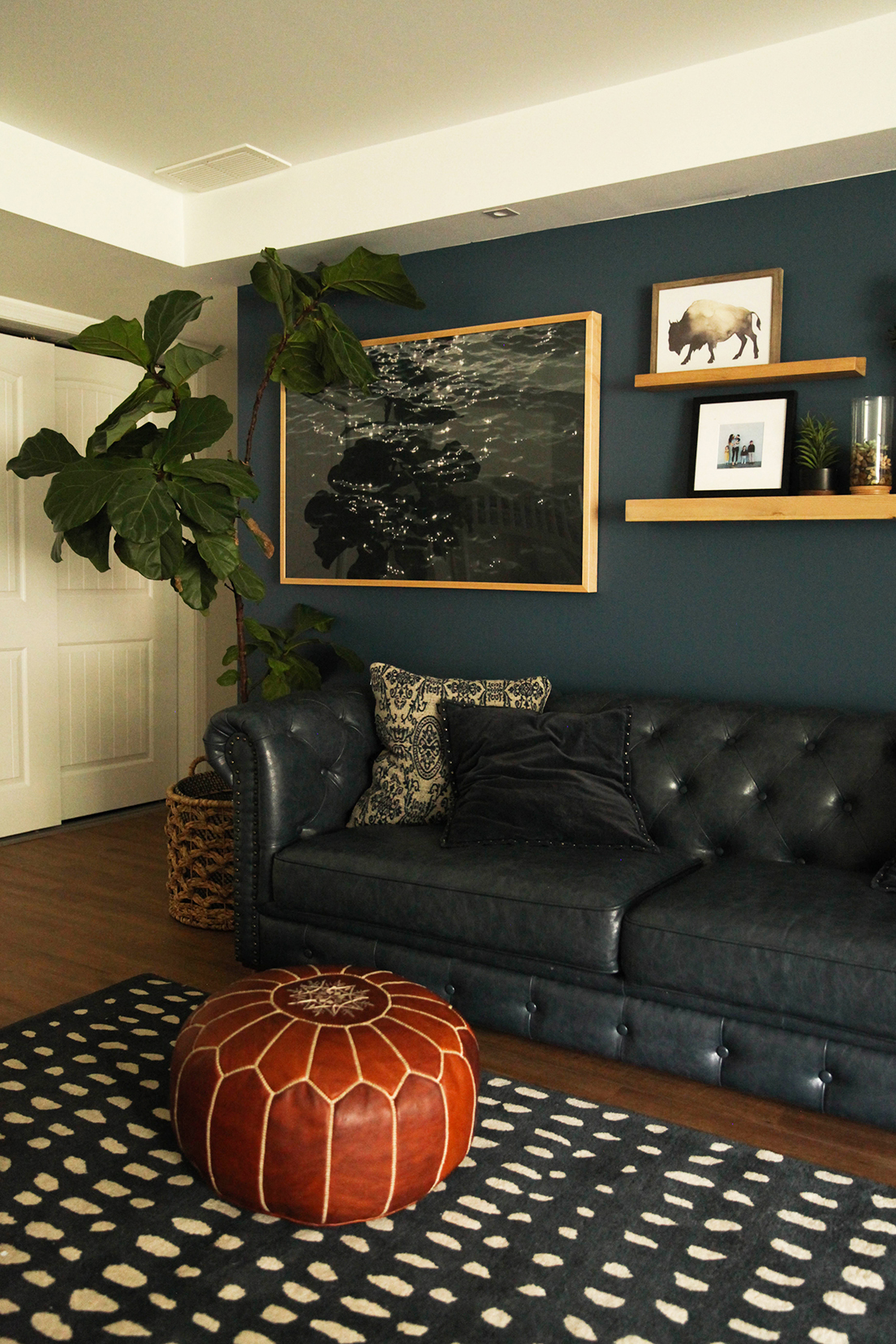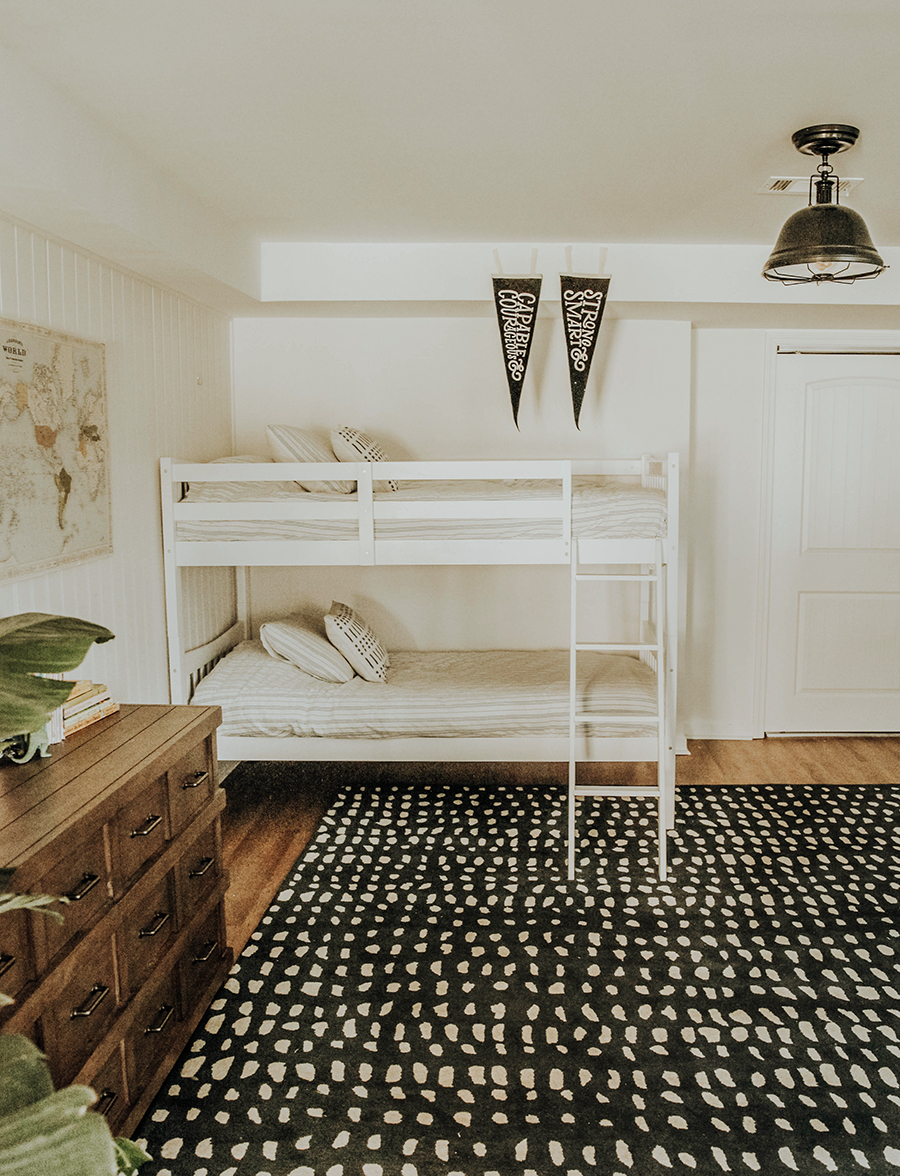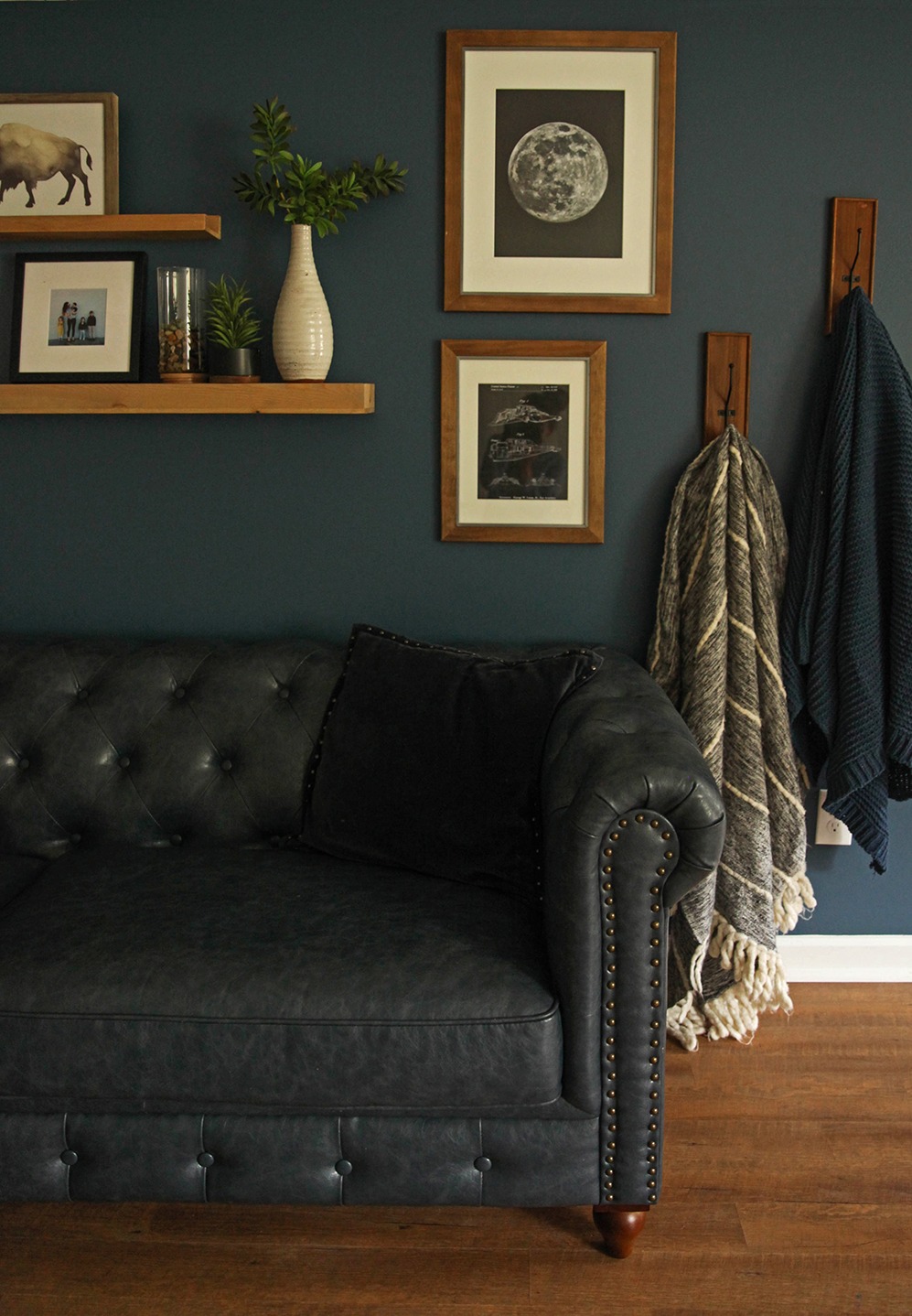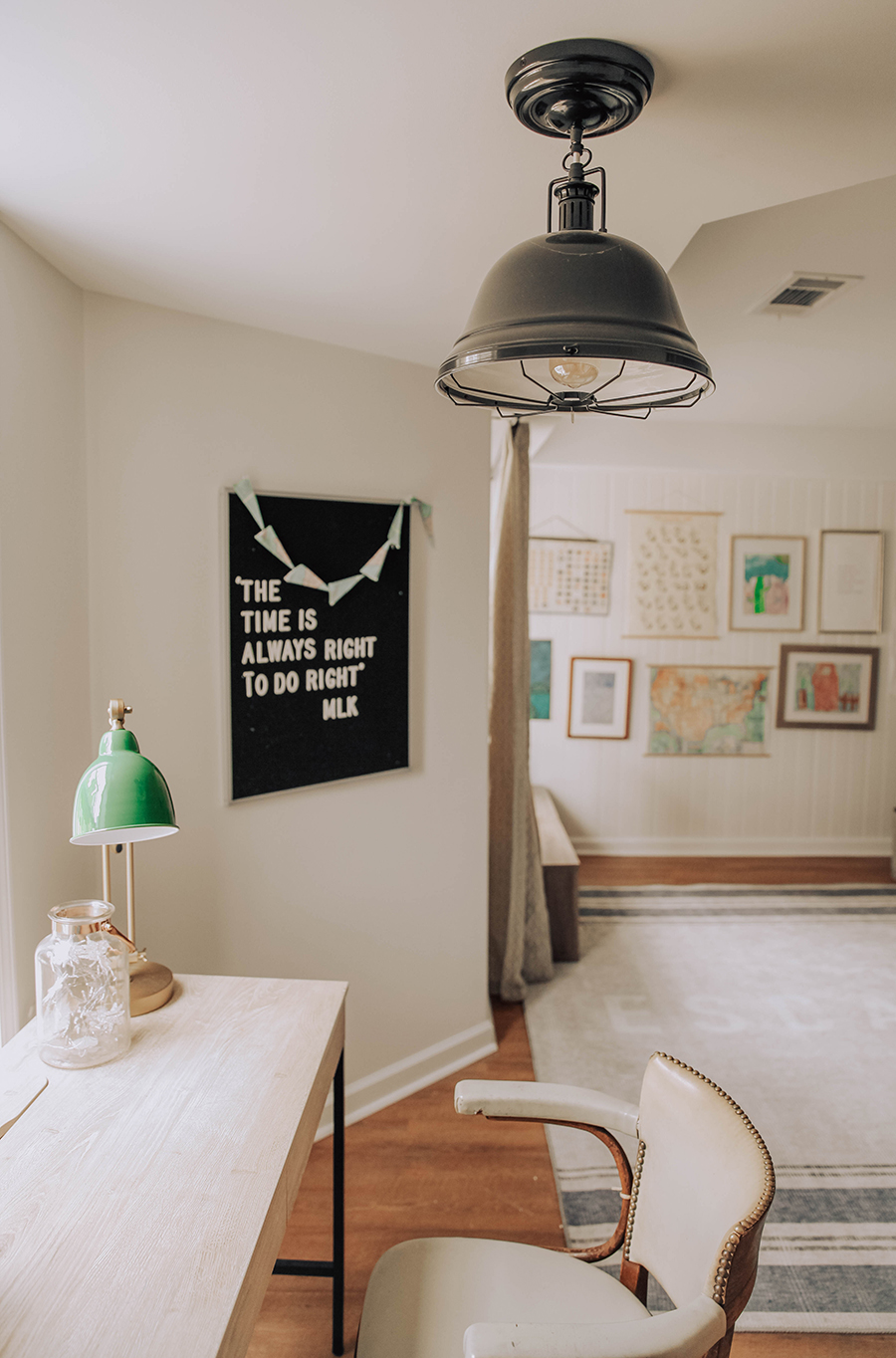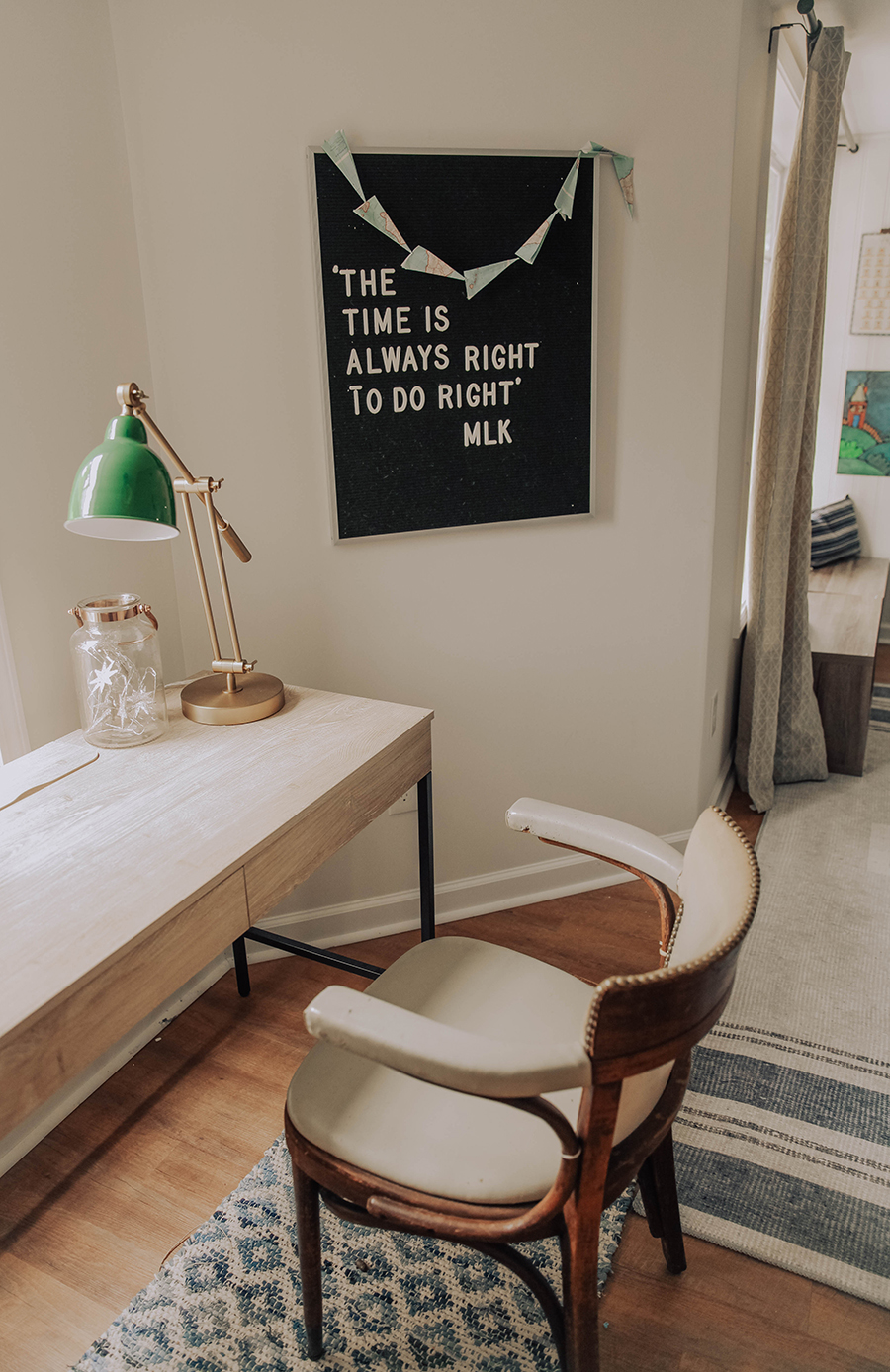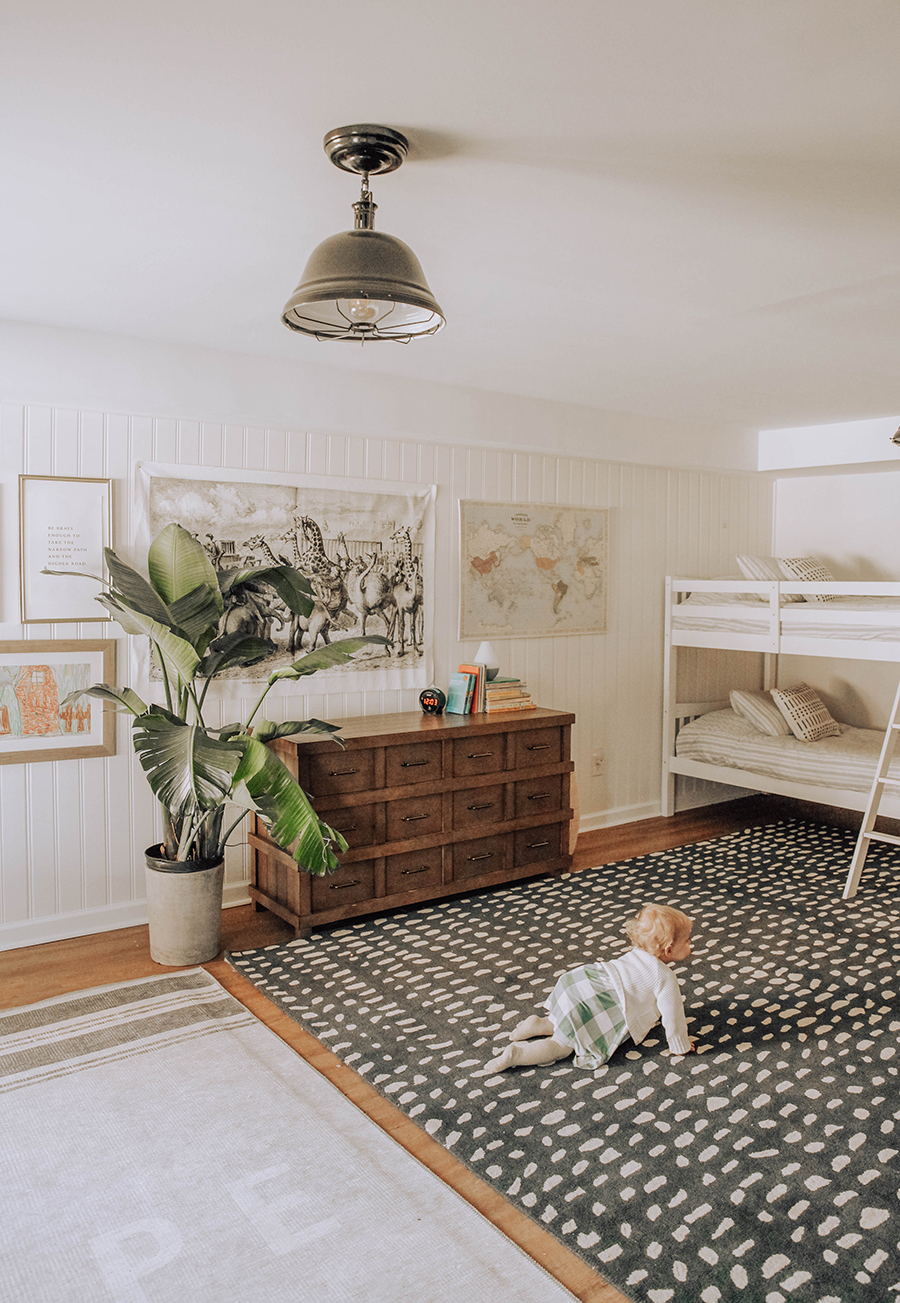 Part 1 of this room here.
Bunk Beds: Amazon
Bedding: Sold out but similar here
Pillows: Under the Canopy
Strong & Smart Pennants: Marigold Curated
Tufted sofa: Sold out but similar here
Paint: Pratt and Lambert in Heron (27-18),
Picture ledge shelf: Target, Float shelf: Target
Large Art: Max Wanger Mediterranean print – sold out
Hooks: Target
Art: Be Brave print, Buffalo Print (from Target-sold out), Star Wars ships print (from Etsy-sold out), Moon Print , Sign language poster, world map poster (similar here)
Throws: Sold out but similar here Anthro + Target
Rugs: The Novogratz Collection by Momeni Rugs c/o Spotted Rug, Escape Rug (sold out)
Letterboard: Sold out but similar here
Desk: Target
Green Lamp: Similar here
Vintage Chair – antique store (similar here)
Small Rug: Waiting on Martha
Pendant Lights: Pottery Barn Kids sold out but similar here
Recessed canned lighting: Bellacor
Window Bench storage units: Target
Storage Baskets: Target
Curtains: West Elm
Dresser: Pottery Barn Kids similar here
Large Map: Vintage
Large canvas art: Anewall Decor
Kids art frames: Target
Here are a few progress photos! We used beadboard on the walls which was an easy and inexpensive way to add texture to the walls..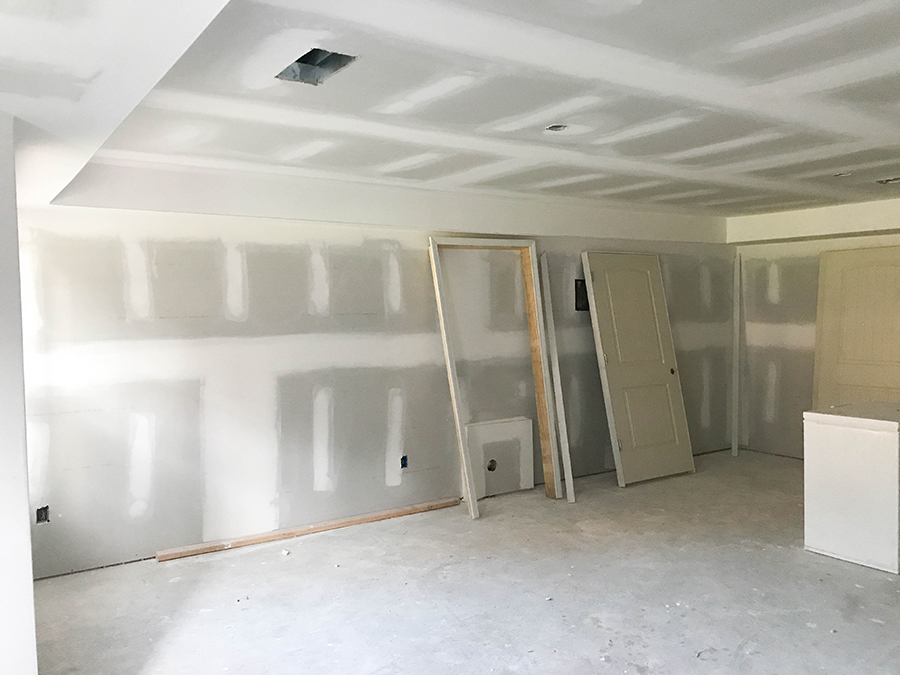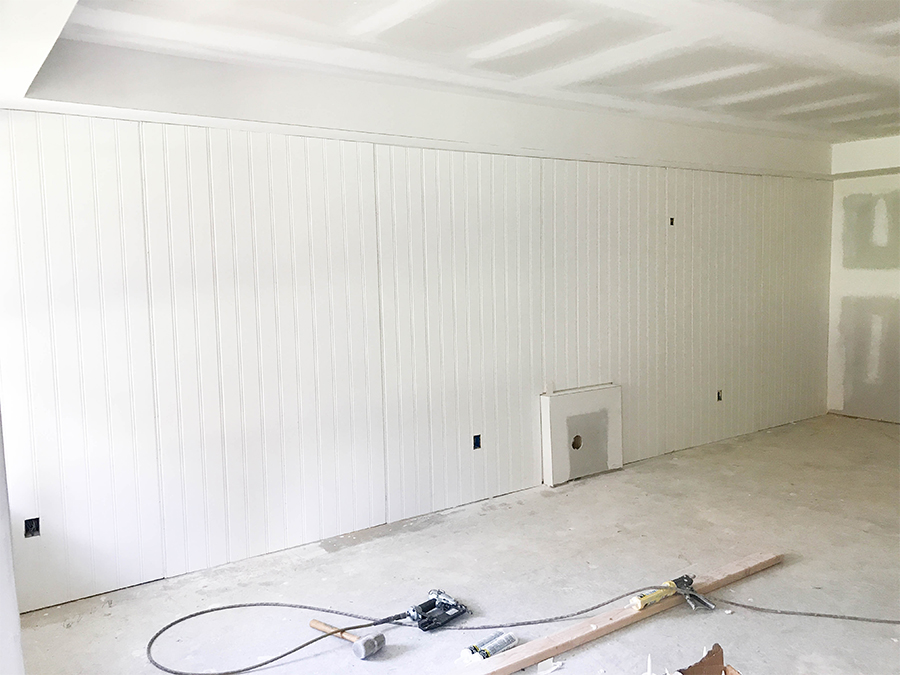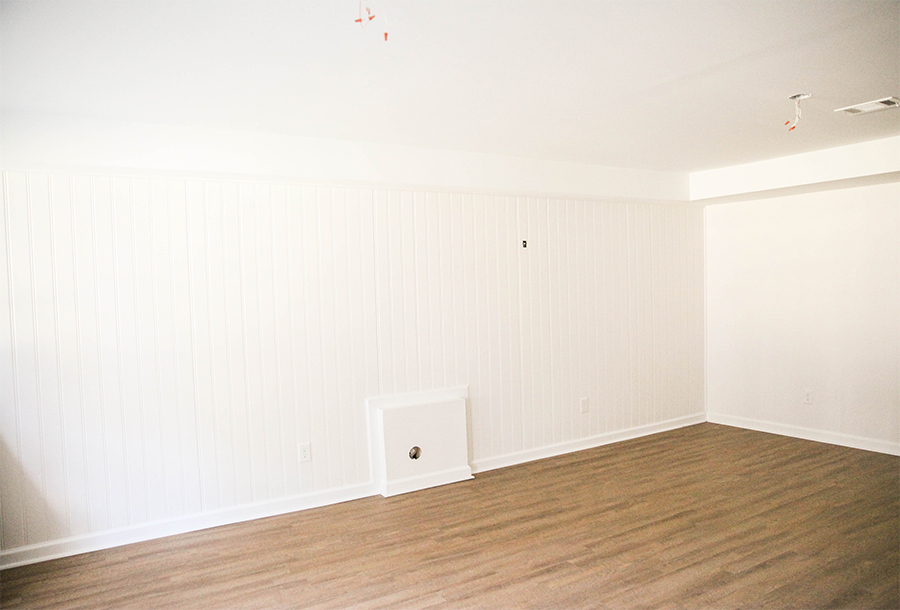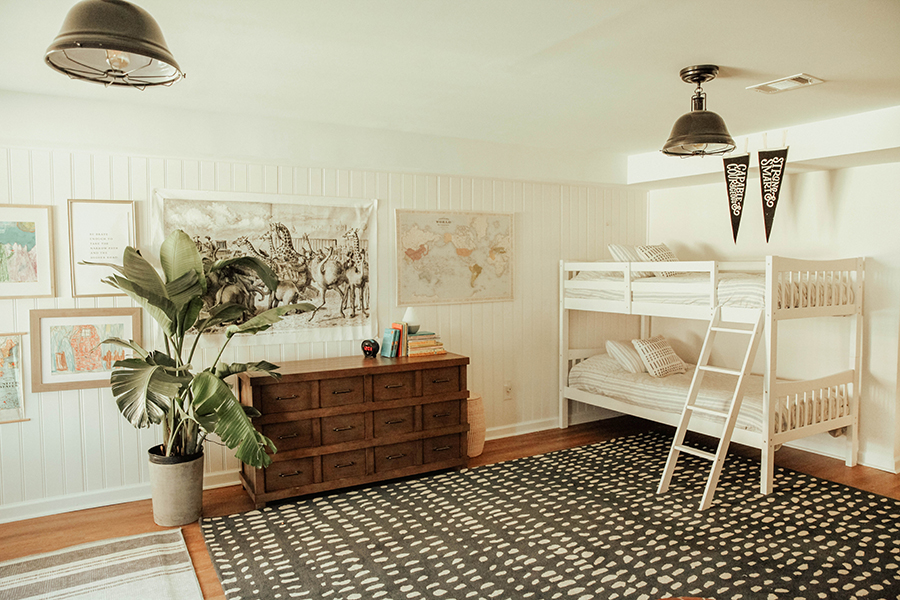 We couldn't have successfully pulled this off without the help of my talented mother in law of Pillar Design who created all the spec sheets and drawings for us to present to contractors.
A big thank you to the companies who teamed up with us in designing this space: Pottery Barn Kids, Under the Canopy, Bellacor, and Momeni Rugs