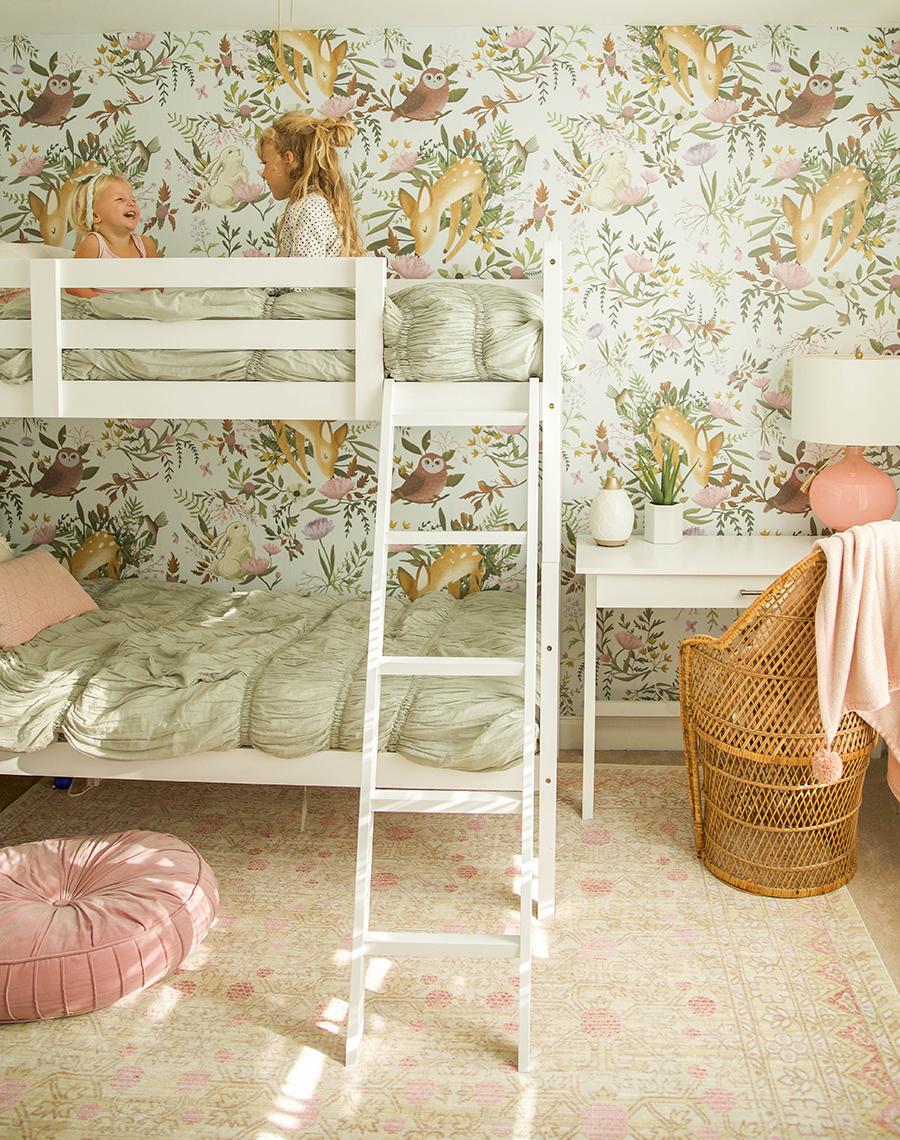 Our girls' room is pretty small, so bunk beds were really the only option if we wanted to include any other furniture in the room. My boys requested bunk beds for their room too because well, they make the coolest forts or make believe ships! As I scoured the web for affordable bunk beds with good reviews, I found quite a few good options for small spaces. Here are my 10 picks!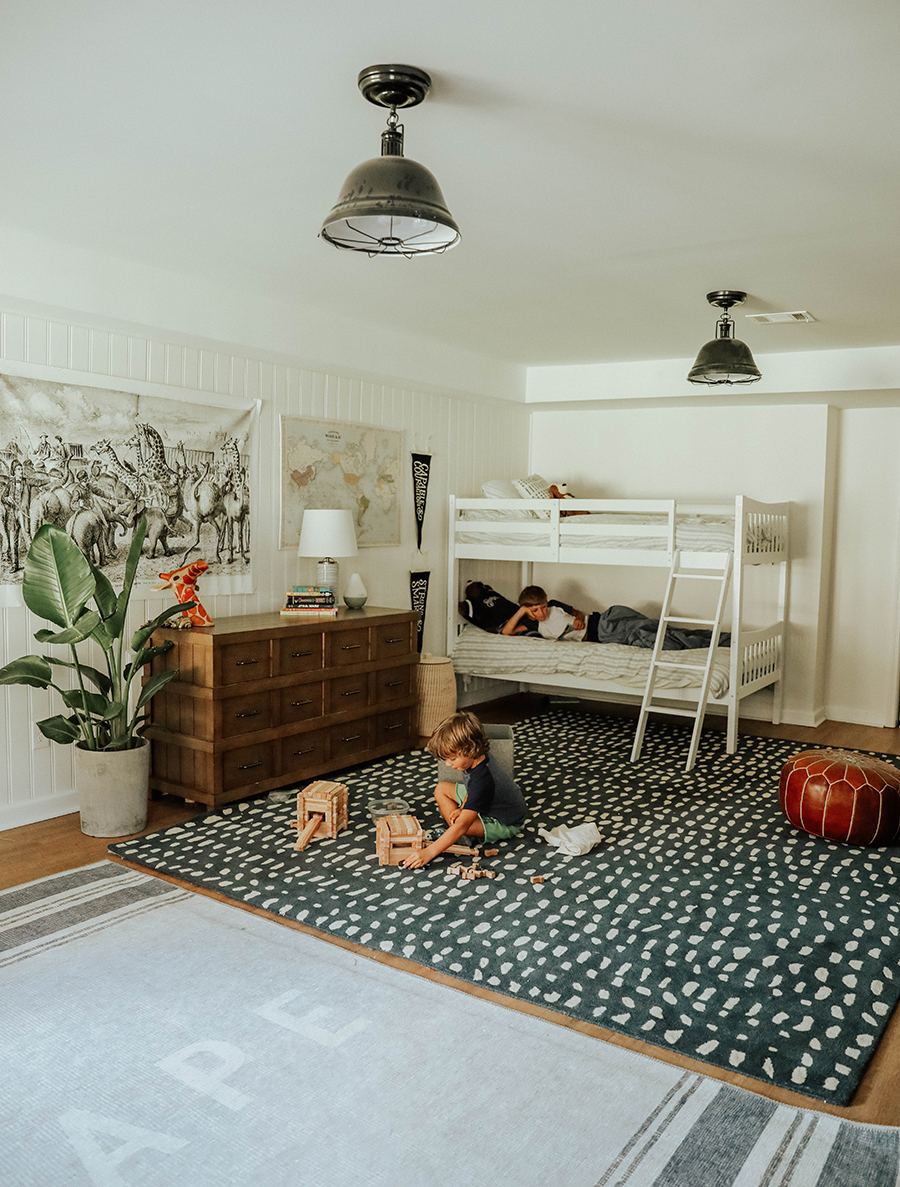 (Twin bunk set + 2 pack mattress set)

1. Twin Trundle – If you've got a 3rd sibling who doesn't want to miss out on the sleepover fun, the trundle option is a great one in addition to the storage in the steps. This is a really good price considering it looks just like a Potter Barn bunk, but the shipping price is a tough one to swallow.
2. Belden Bunk – I love the color selection in this set, and the storage drawers underneath. This is a great option for storing toys, extra blankets, or clothing. This is a heftier price tag, but wanted to include it for ideas on how you can use a bunk for seamless storage as well.
3. Treehouse twin – every child's dream bunk! The low to the ground bottom bunk is a great training bed option for toddlers.
4. Grayson Twin Bunk – I really liked the contrast design in this set as well as the storage drawers, but doesn't look quite large enough for bigger kids. (sold out but similar here)
5. Wood twin over full bunks – These are a great solution for pre-teens. Gabriel is quickly outgrowing the standard twin, but Max will be in a single for a while still, so this might be the next solution for us. Looks high quality, but at a steal of a price.
6. Captains Bed with Trundle – If bunk beds just scare you all together, this is a safer option for little ones in training! The trundle could possibly used as a storage drawer.
7. White twin bunk – This is very similar to the set we have in the kids' rooms and it's the best price you will find for under $200. Free shipping for amazon prime members as well! Ours has held up really well. Can be converted to single beds too. *BEST PRICE*
8. Twin over twin convertible bunk – Another super well priced bunk bed option with the toddler safe bottom bunk from Amazon. Can be converted to single beds.
9. Triple bunk – This is a more industrial style bunk set with a few color options and a trundle! A great solution for small spaces at a really good price.
10. Camp twin over full – Comes in both classic wood stain as well as white. High quality build. This would be the set to get to last for years since it would work for all ages.
There are also under bed storage drawers you can purchase separately! As for mattresses we got this two pack for both the girls and boys rooms.
Tip: If you have toddlers you are worried about climbing, you can remove the ladder, and have your older one climb the side which has worked well for us!
Let me know if I missed anything! You can find all of the boys' room sources in this post, and the girls' room sources in this post.