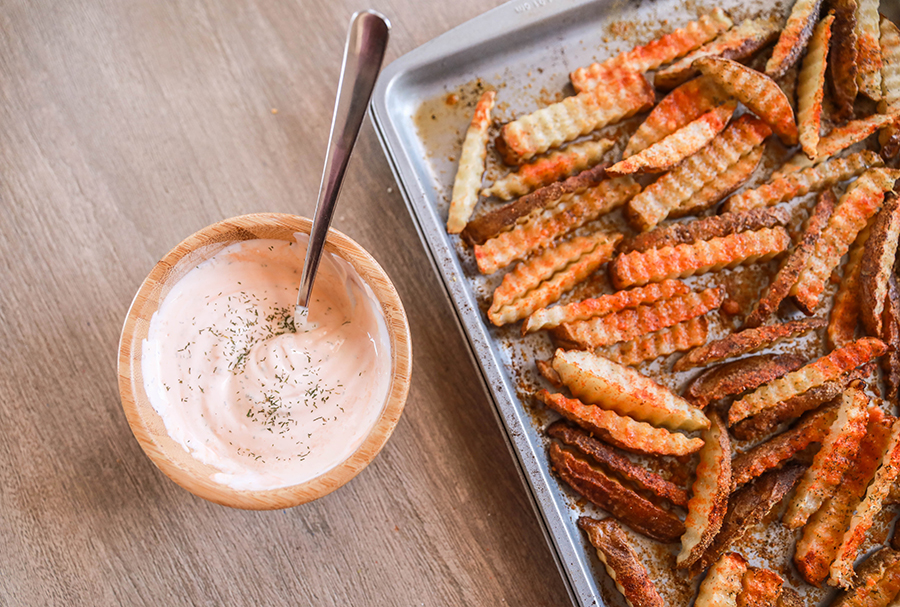 We rarely watch professional football over here (college football for life!), but any excuse for game day party food is fine by me! These seasoned crinkle fries are something we make as a dinner side often, but also makes a fantastic appetizer. They are super easy to make, and all you need are potatoes and seasoning!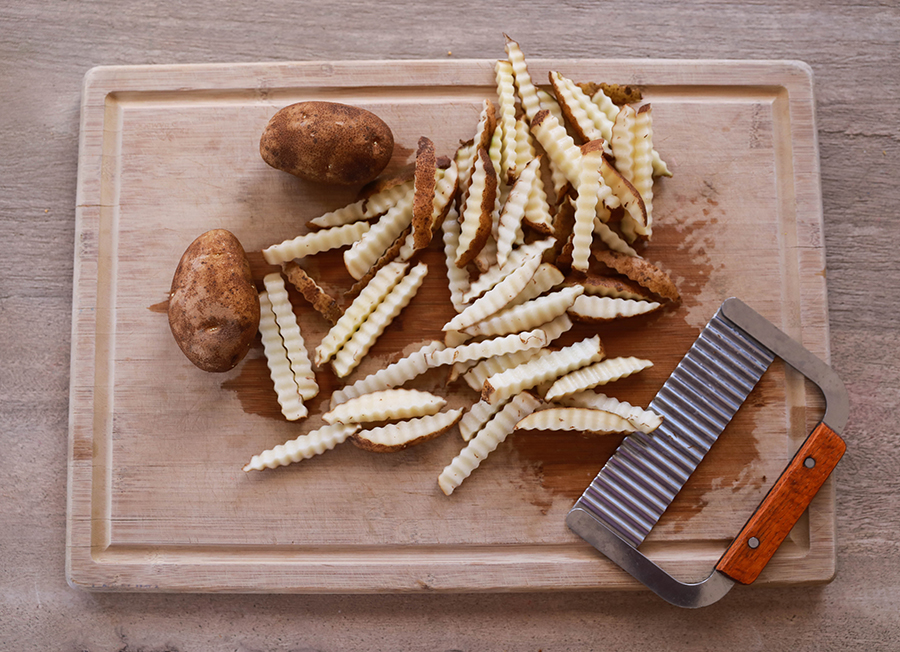 1. Preheat oven to 425 degrees. Using 5 or 6 medium russet potatoes, chop length wise with a knife or crinkle cutter. Fries can be about a half inch wide.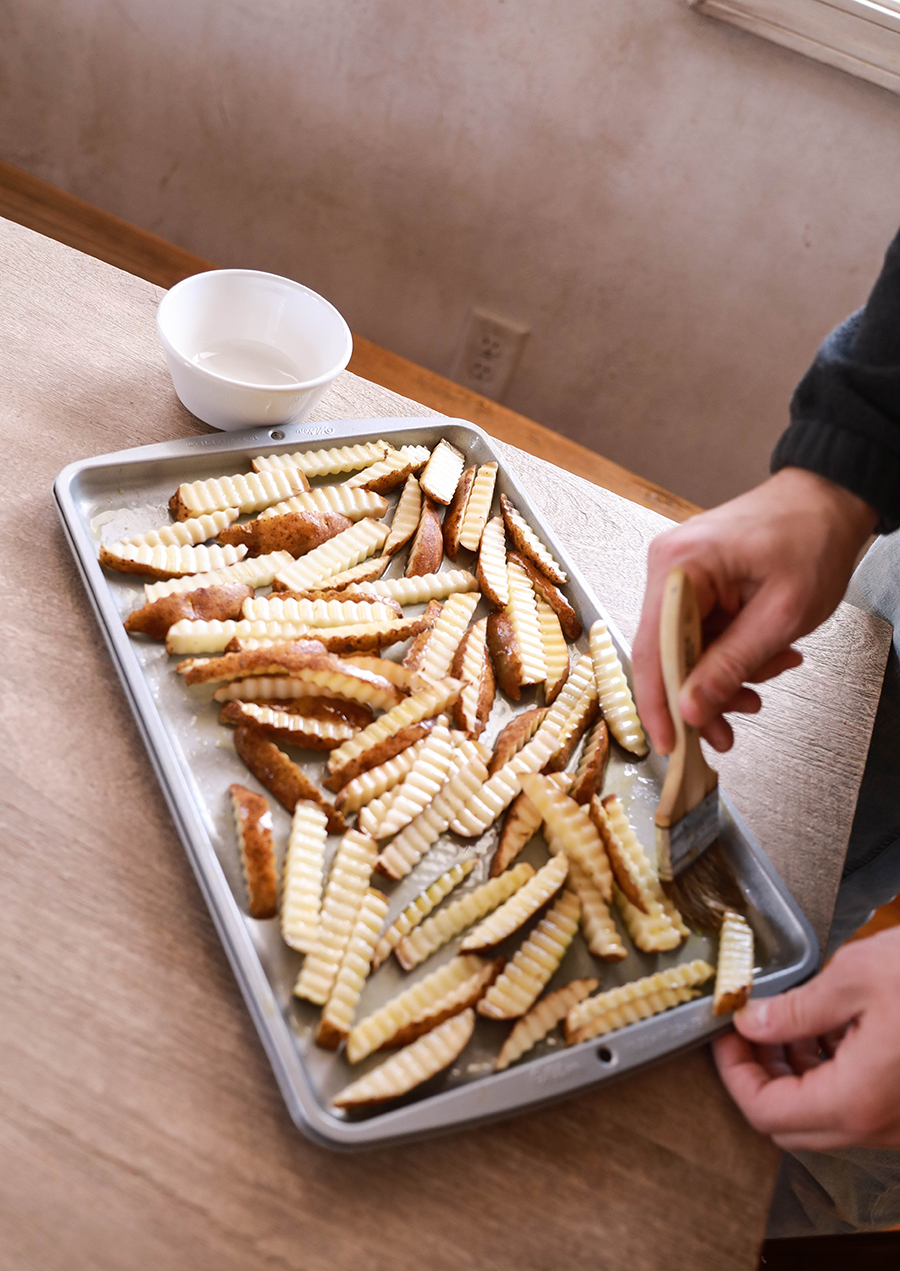 2. Brush the bottom of a cookie sheet with olive oil, and place all fries on top. Brush fries with olive oil.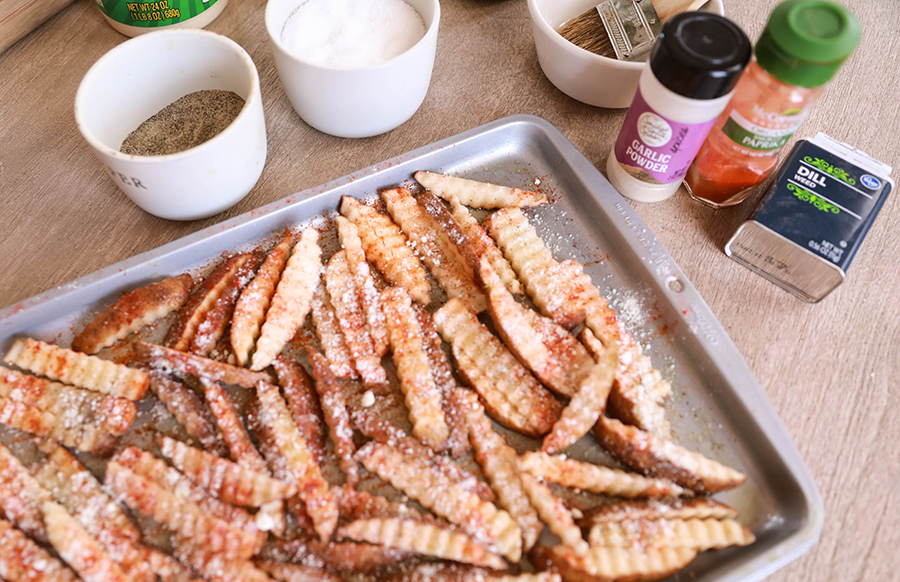 3. Sprinkle generously with seasonings of your choice. We used: salt, pepper, paprika, parmesan, dill, and garlic powder.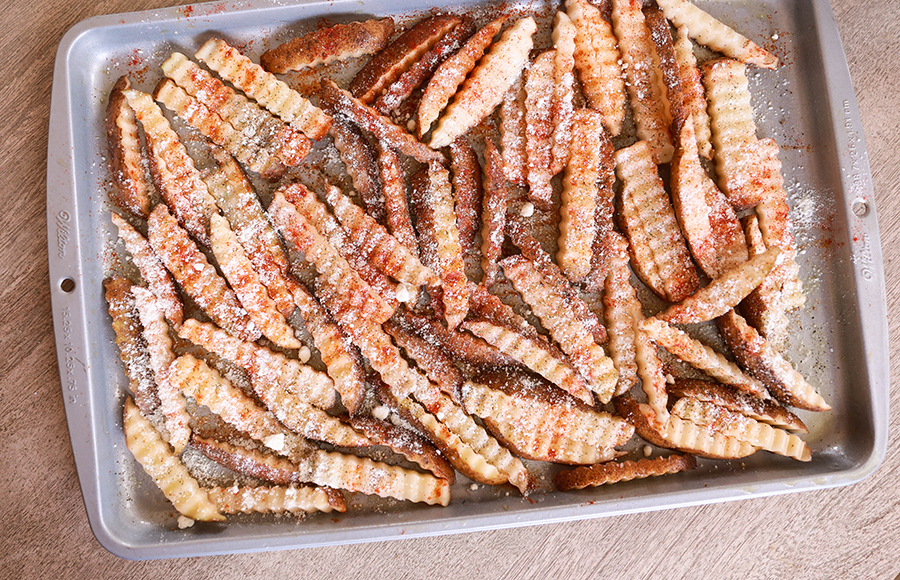 4. Place in the pre-heated oven and bake for 25 minutes or until crispy.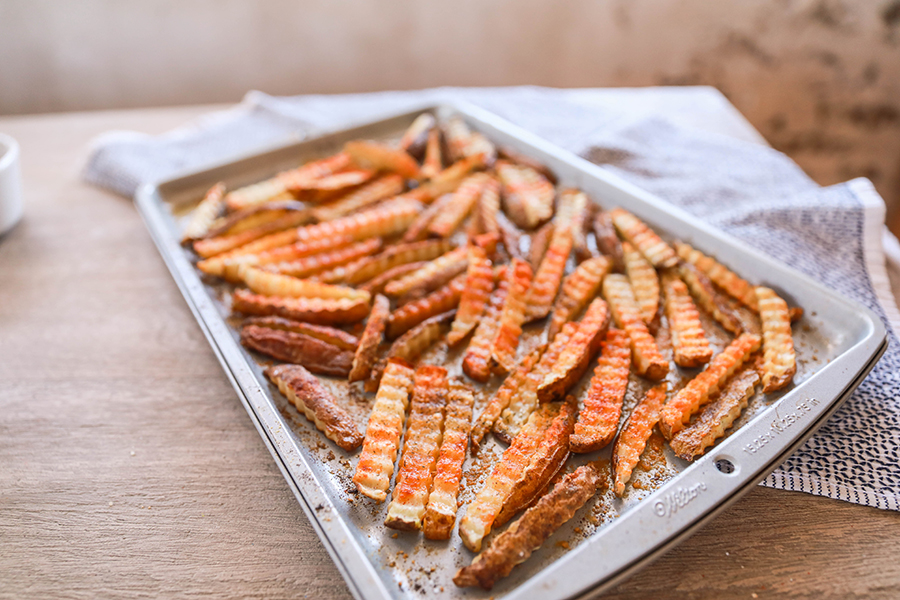 5. Pull out of oven and let cool a few minutes, and serve warm.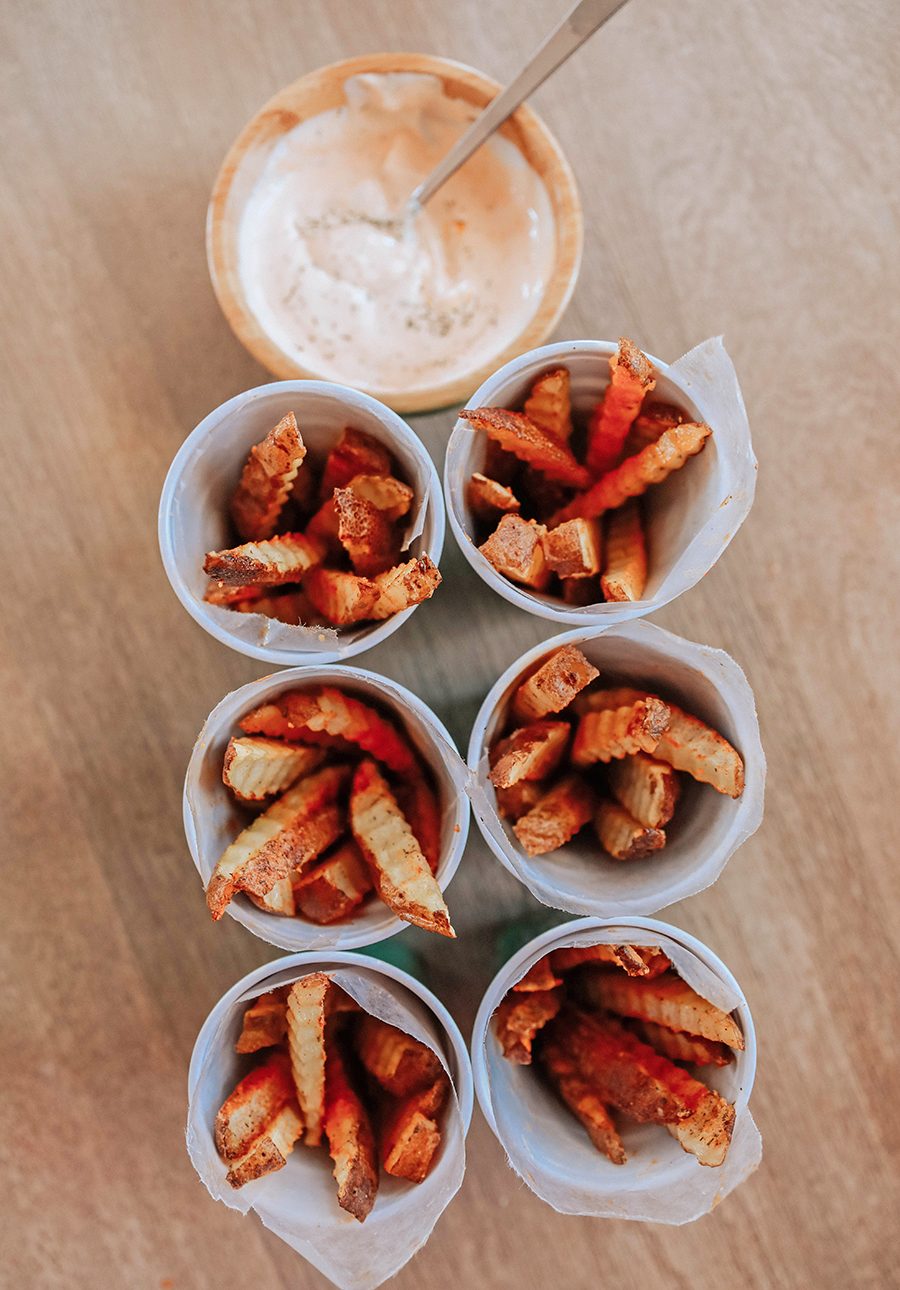 Fry Sauce: To make the super easy, but super delish fry sauce: Stir 1/2 c. whole greek yogurt in a bowl with a tablespoon of sriracha mayo. Add a teaspoon of dill seasoning and stir.

Optional: Serve fries in cups lined with wax paper for serving!
Watch them disappear faster than you can get a chance to try some yourself. (This is what happens to me every. time.
Happy Super Bowl weekend!