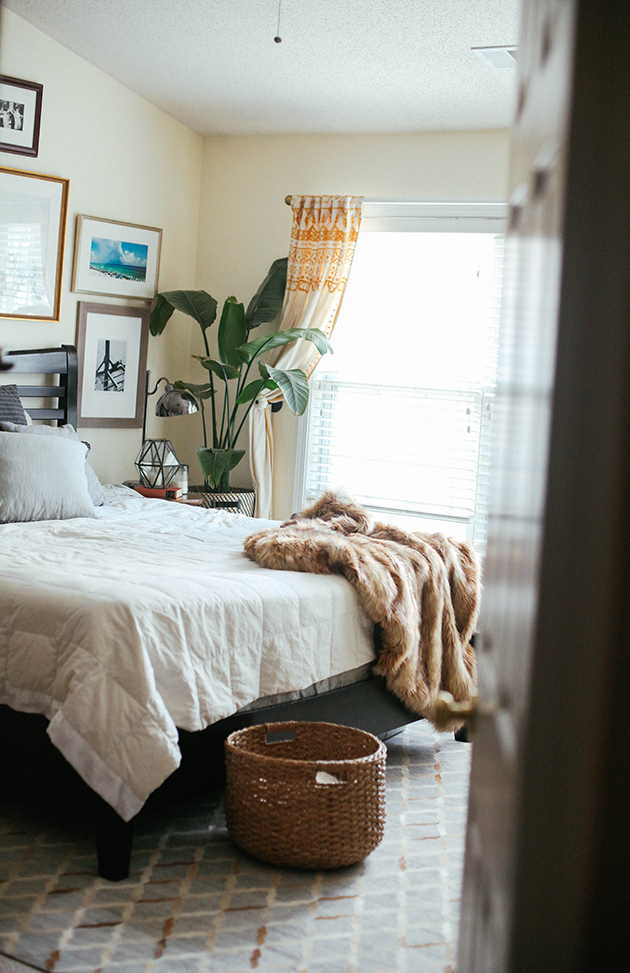 Since we rent our home, the easiest way to make a nice change to a room is a good rug. Whether it be wood floors or carpeted rooms, adding a rug over the floor space has been such a refreshing change of atmosphere in our home. I admit I have a thing for good textiles so I love the hunt for a rug that fits brings a room together. We have a good deal of foot traffic in this house, so when it comes to selecting a rug, I have seen the difference in quality revealed in the appearance of the rug within months. I've realized that it is well worth the effort to find a quality piece then settle for one that will have to be replaced in a few years. Here is a little more about the rug I chose from Loloi Rugs to replace the smaller stained carpets in our bedroom, and a cool background story on how this rug was made!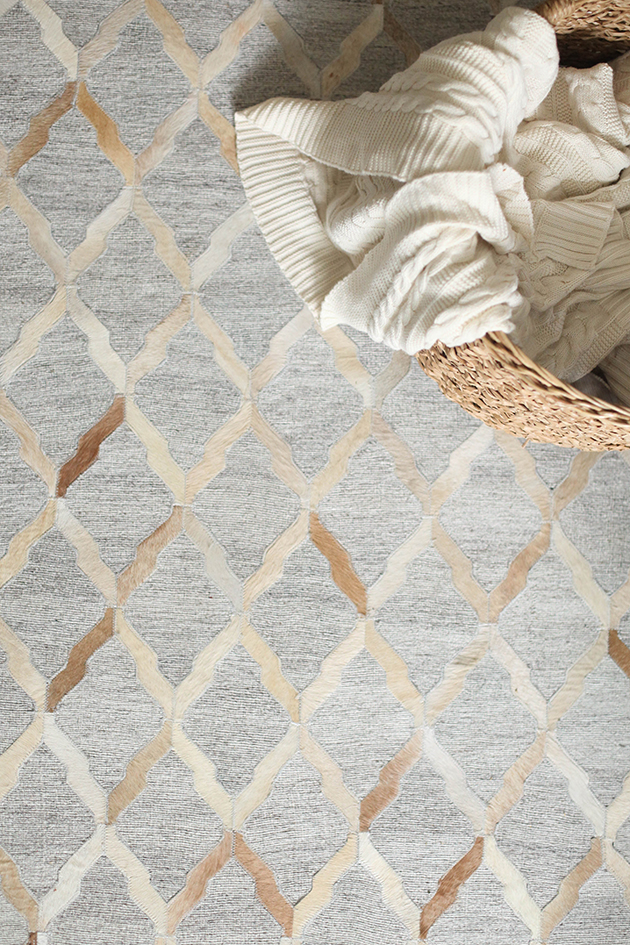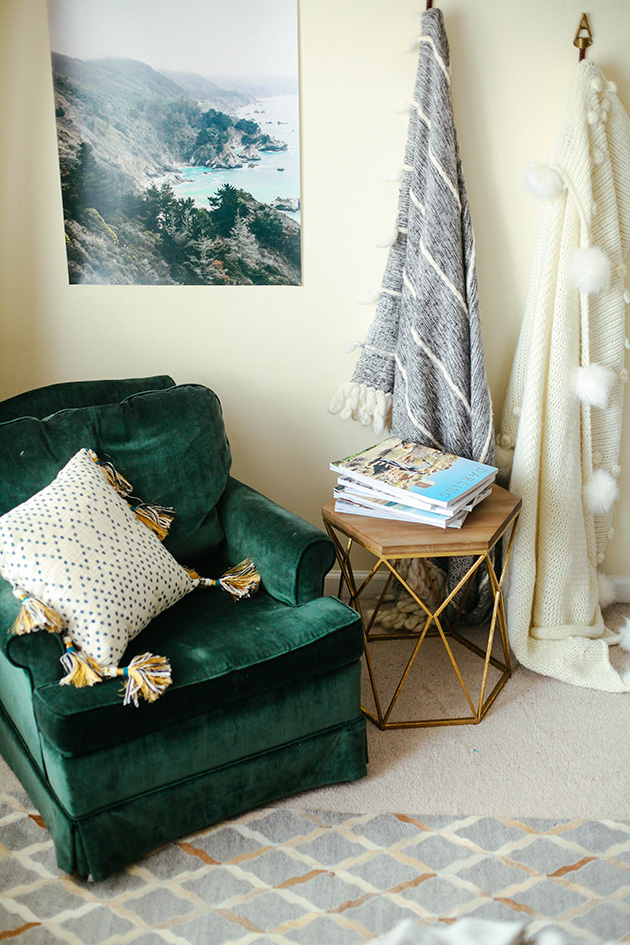 I wanted our room to stick with the calmer colors that we have going. The way the light pours in the windows was enough to brighten up the room without need for anything to take away from all the glorious morning light. Having used a Loloi rug in our guest room, I was familiar with the quality and trusted the craftsmanship. We ended up going with the Dorado rug which maintained the neutral tones, but added some really cool texture with the cowhide detail and the contrast pattern.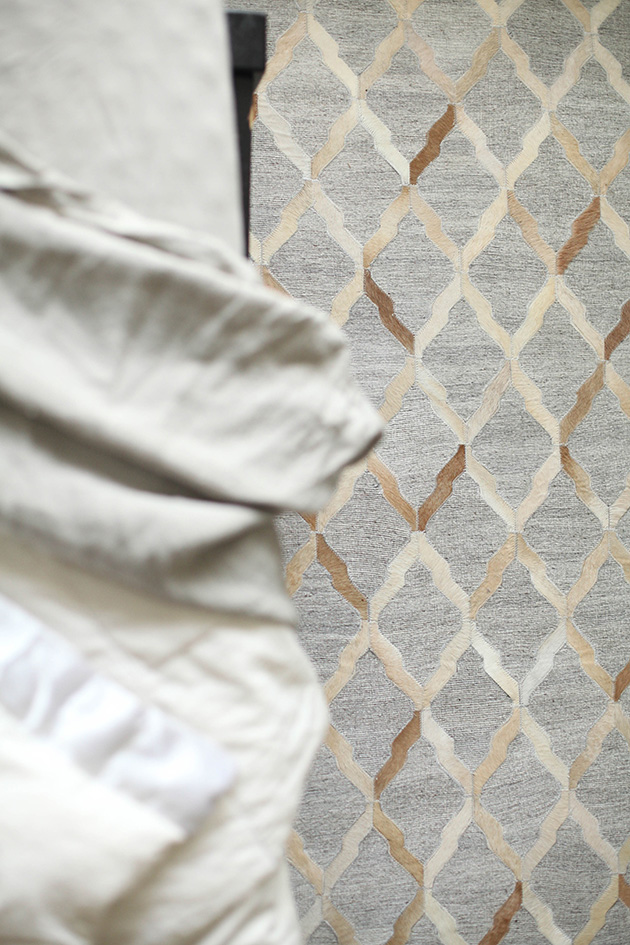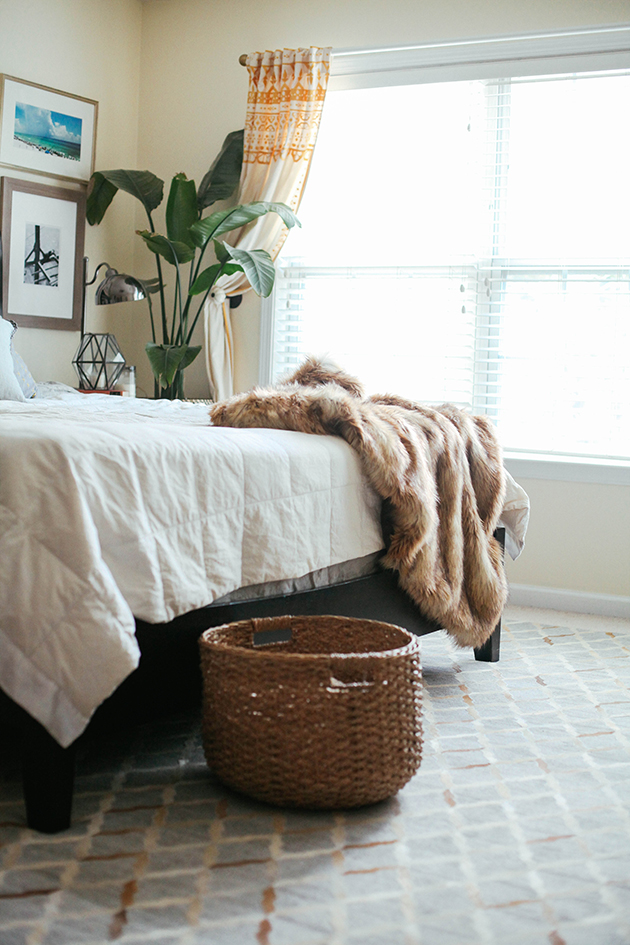 There are several types of hand craftsmanship that Loloi rugs uses. Hand tufted, hand woven, hand tufted, etc. They are assembled in India by the hands of skilled artisans for every step in the process, as opposed to using advanced machinery. I love that purchasing these rugs supports these artists and their craft. Weaving is more than a livelihood for these artisans–it's the preservation of a proud legacy. They typically learn the trade from their mother or father, and then use their experience and knowledge to teach their sons and daughters one day too. Life in in the weaving villages is far different than anything we're accustomed to in America. Instead of machines there are looms. Instead of engineers, weavers. Natural light floods the space. Chickens and cows roam the gravel roads just outside. To really get a grasp, you have to see this short video of these artisans at work. Fascinating isn't it??
You can view and shop the full collection of Loloi Rugs here. So many stunning options of styles and colors. Good luck on choosing the one!
*Thank you Loloi Rugs for sponsoring this post. All opinions are my own.