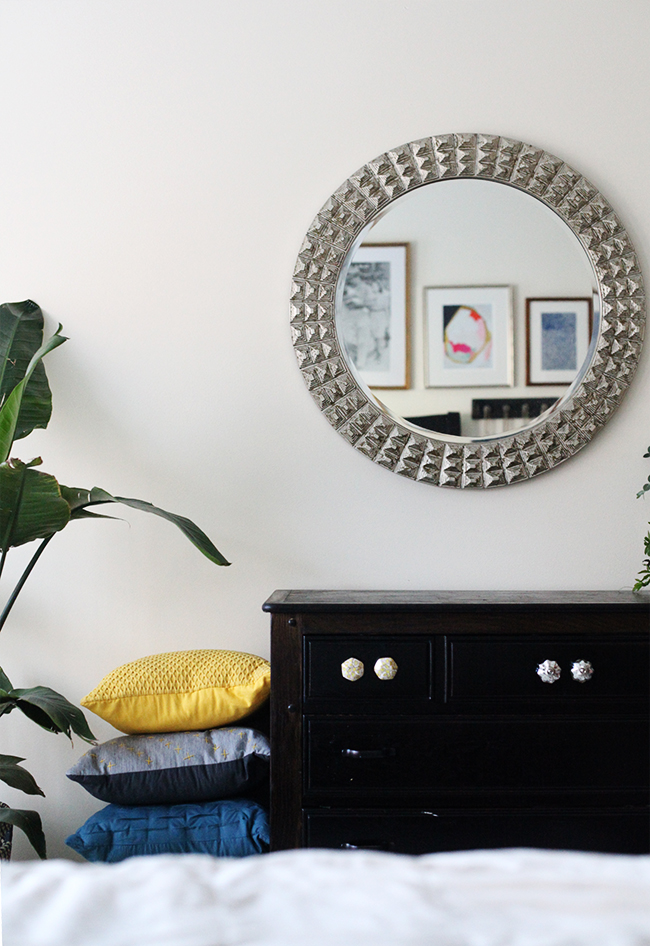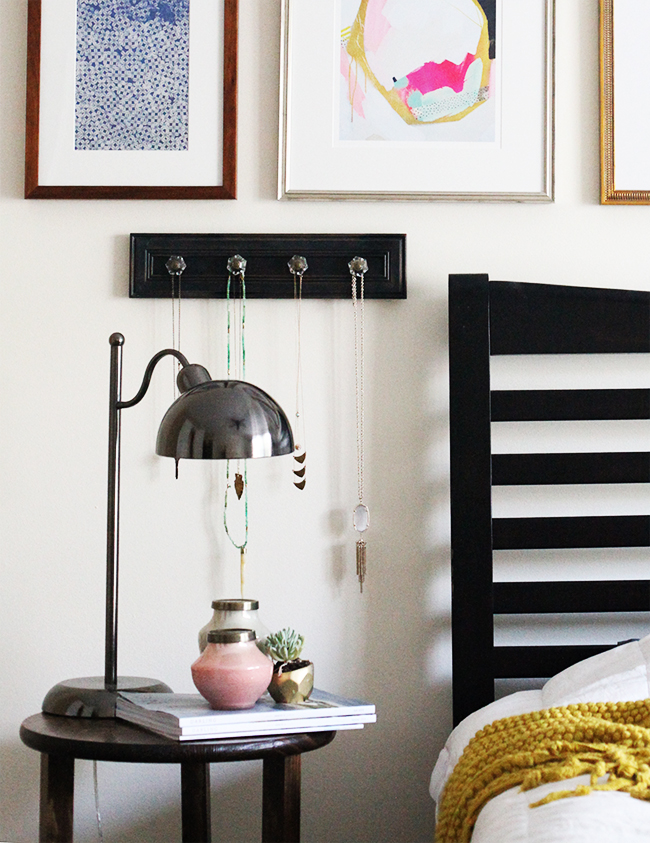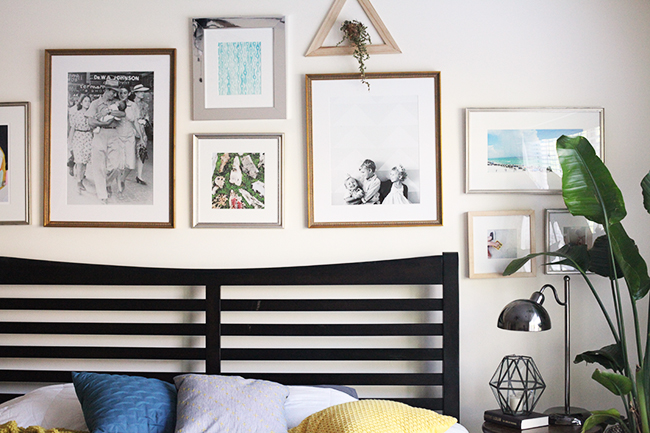 After we painted the walls and got the room ready for a fresh start, we planned out which furniture pieces would stay and which we would bring in. We were in desperate need of nightstands so Gabe designed and made these simple geometric ones. (We will post the how-to soon!) On the nightstand we brought in a few dome lamps sent from Kenroy Home. I loved the chrome color and how they curved towards you as if they are lending a helpful hand;) They have a good deal of pendant lights and desk lamp options to choose from. On to the next set of details. Textiles and Furniture pieces…
My dresser was a piece I up-cycled from an auction find. I re-stained it and added some Anthropologie pulls to add in a little color. Was so thrilled to find this statement mirror from Kenroy Home to balance out the wall space. It has deep studded grooves and a metallic finish which continues with the rest of the finishes in the room.
We have a few new carpet pieces I will show you all soon, and the full reveal coming in November. Have you seen any dresser tops that have tickled your fancy lately? Would love some examples!
x, Anna
(You can catch Phase 1 here.)