You can tell by the way I have decorated our home, that I am a sucker for bold color. Almost every room in our house has a good strong color in some way or form. For National Color Day today, I am sharing a few ideas of ways you can infuse some bold hues into your own home….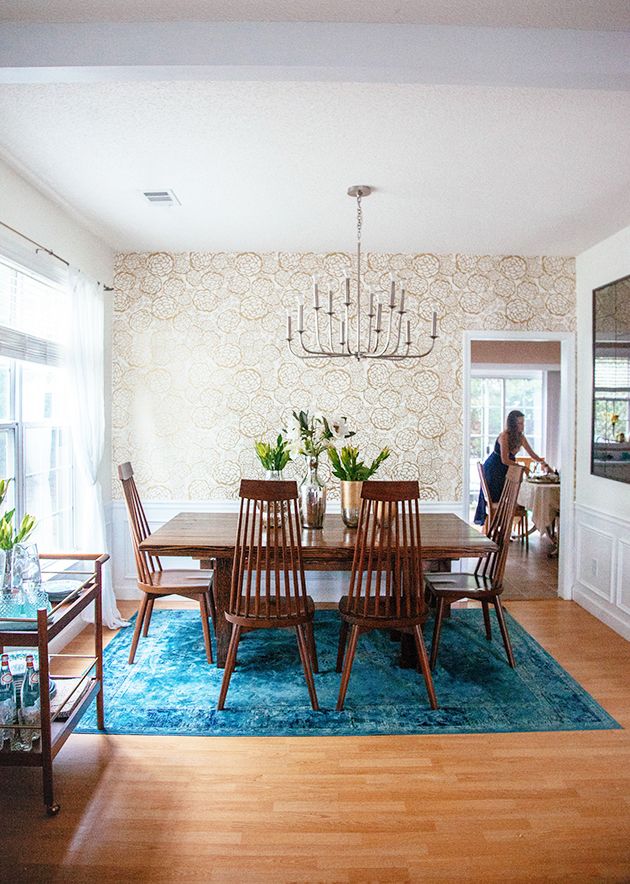 (our dining room, photo by Chelsey Heidorn)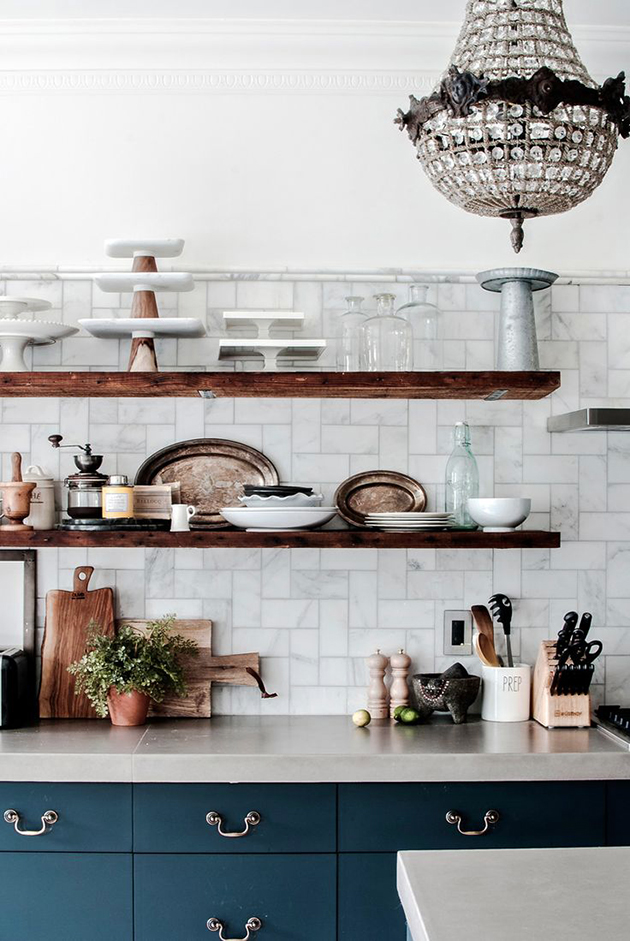 I used an overdyed peackock blue rug in our dining room to work in some color, and you could also use a good all purpose paint + primer or cabinet paint to add this color onto your kitchen cabinets or an accent wall. (Pacific Pleasure is a great color!)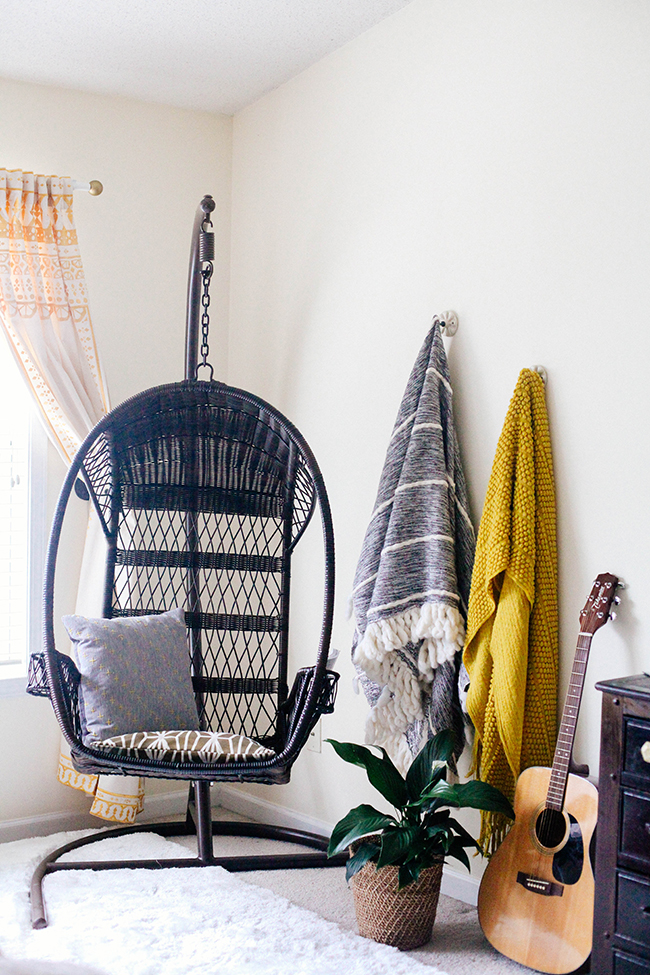 (our bedroom reading corner)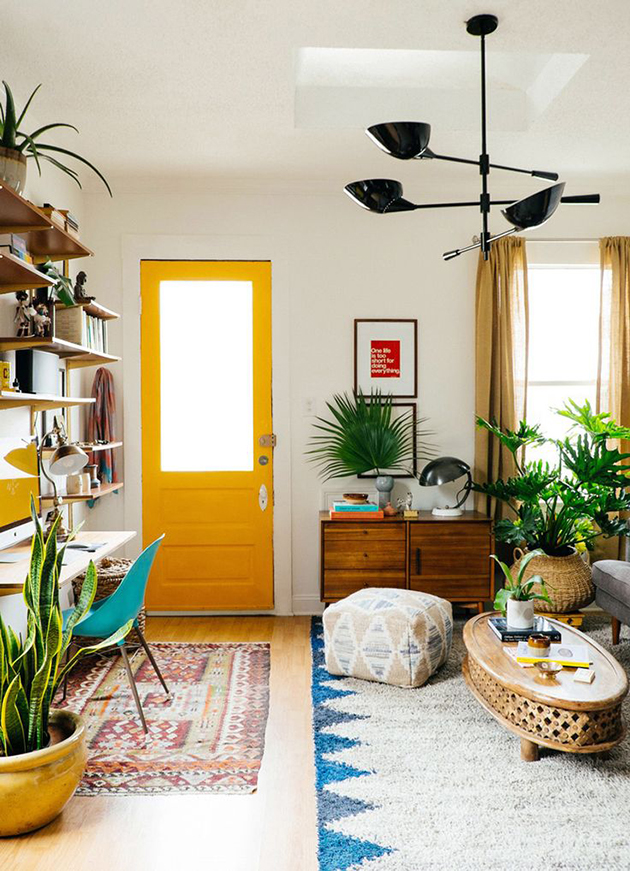 I've always dreamed of an ochre yellow door or couch, but for now, blanket throws will have to do! Here is an example of a great way to add some deep yellow to the inside of your home or maybe even on a bedroom door! (Valspar's Squash Blossom VR011B is a really good hue!)
A cool thing about Valspar paint is that they have a color guarantee which allows you to return paint if you aren't satisfied with the color. Since I tend to be wishy washy with color decisions I find this extremely helpful. 😉 Their interior paints have served us well so far! We used some light greys in our living room and guest room that lifted so much light compared to the dull brown it was before.
What color are you itching to try in your home? I say go for it! It's National Color Day after all!
*This post is in partnership with Valspar!