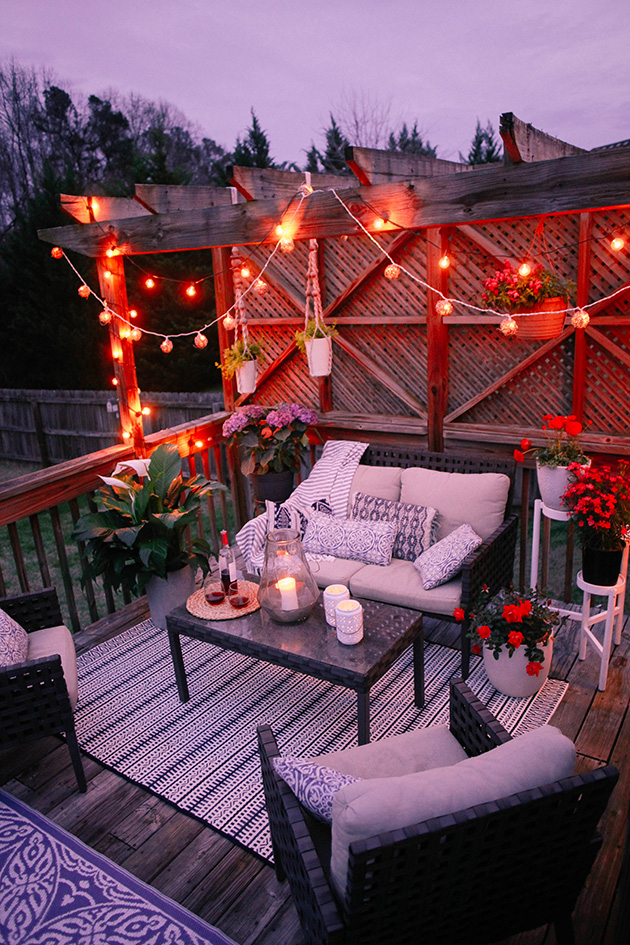 Family came into town this weekend, and so did the warmer temps! I used this as an excuse to bring our dead patio back to life for some weekend celebrating. We are taking a gamble that the weather is here to stay here in Georgia, so let's see how long we can keep these plants in good condition! I think we were out on our backyard patio hangout for eight hours yesterday enjoying company and a restful Sunday…..from brunch to dinner. It was such a good way to start the week that I think we will bring back Sunday Suppers starting now!
Here are a few things I added into our backyard patio to freshen it up for Spring…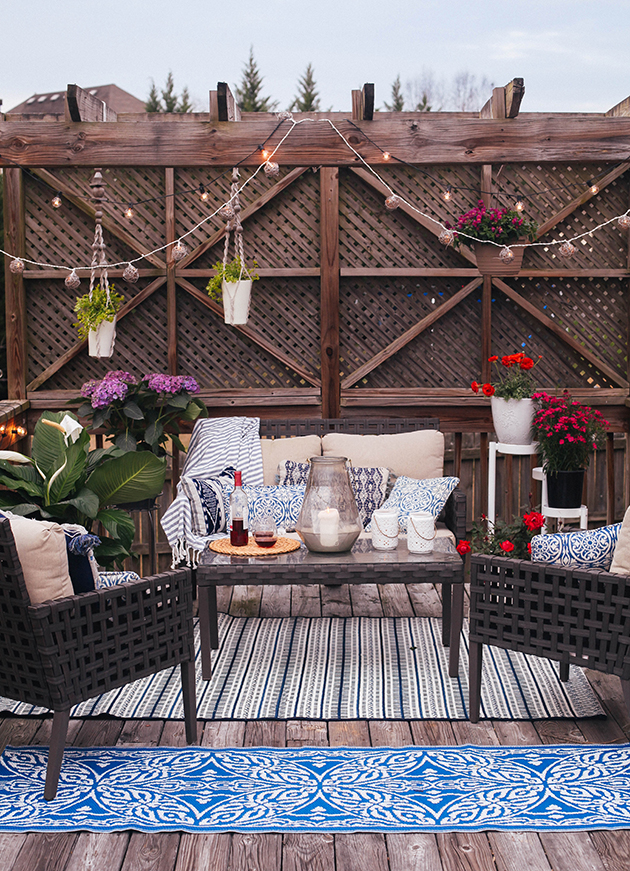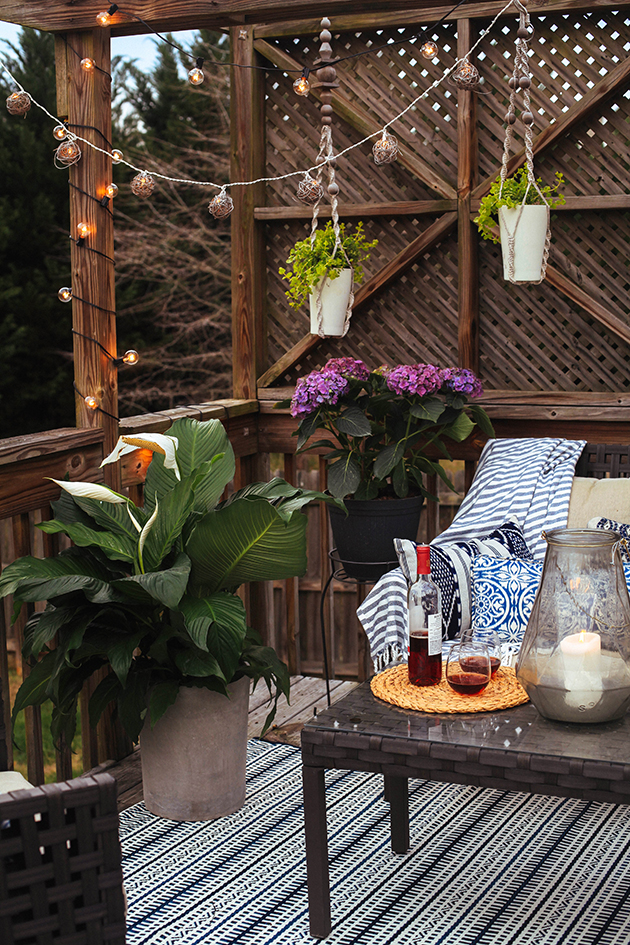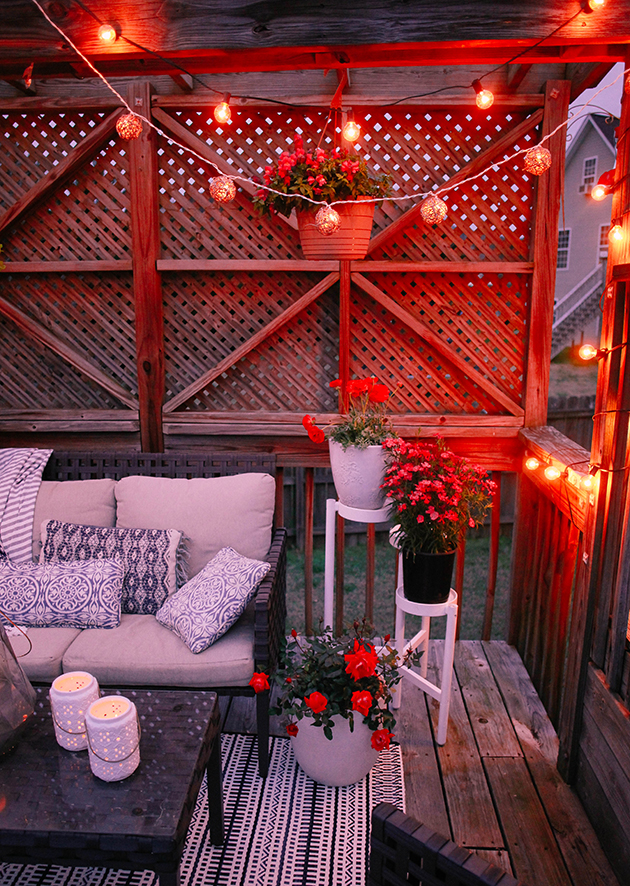 Working with our blue and white runner, pillows, and patio set, I added in a bigger outdoor rug, a striped throw, some large planters, and of course, a bunch of plants and flowers. Depending on your region of the country, best patio plants for spring and summer will differ. I plan on keeping some of these outdoors until it no longer has any shade during the day, then I will haul them inside for scorching temps. Here is a guide we wrote last year for a good indoor and outdoor plant guide.
Patio Hangout
Furniture set: old from Home Depot (similar set here or here)
Target Rug, Runner: old from IKEA
Pillows: Home Depot (old), Ara-Collective, Loloi
Lantern: flea market, small lanterns: (similar)
Planters: Cement planter, textured planter, Tiered plant stand, (spray painted to clean it up), hanging planters: Ikea (similar planters that would be really cool with air plants)
Striped throw
Patio lights + Rattan Patio Lights
Plants: Ranunculus, Rose Dianthus, Camila, Snapdragon, Hydrangea, Creeping Jenny, Bird of paradise
I love the way this little corner's mood shifts from afternoon to evening. A place where we will surely solve all the world's problems over coffee;)
Cheers to the shift in seasons!