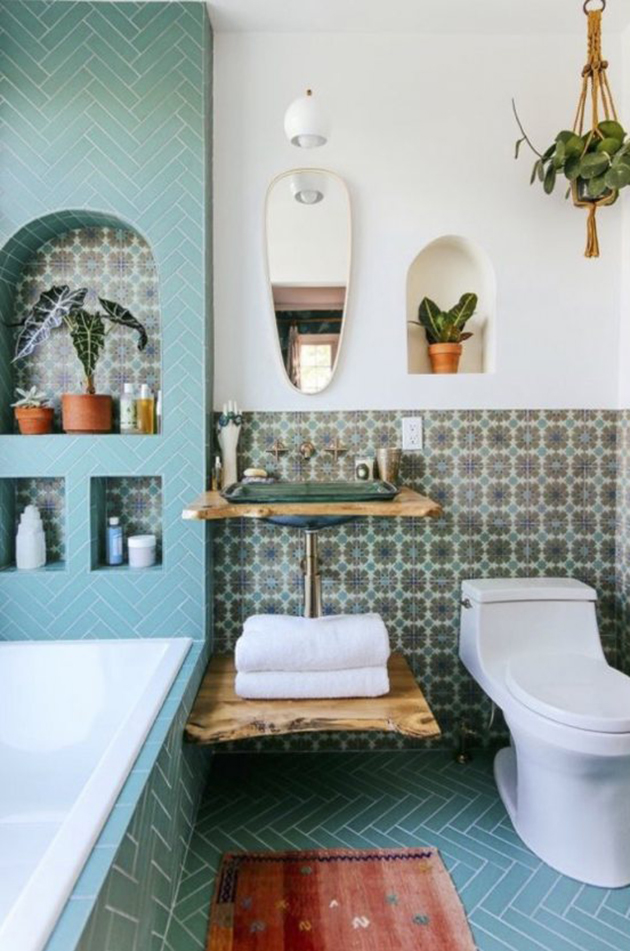 Bathroom + Design by Justina Blakeney
I have been collecting tile design images for years. I love the pattern, colors, and ultimately the character it can add to a space! I did some hunting for American based companies that had those Moroccan influenced designs. I found Fireclay Tile who has a whole dreamy collection of patterns, shapes, and colors, and we started planning our basement bathroom together. In case you missed, I shared the plans for the basement bathroom in this post.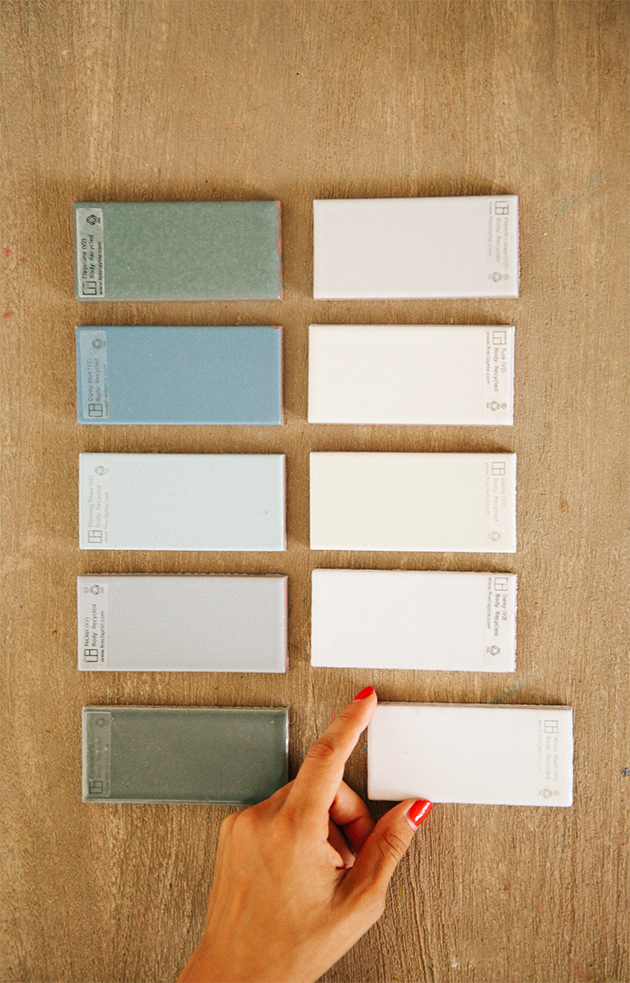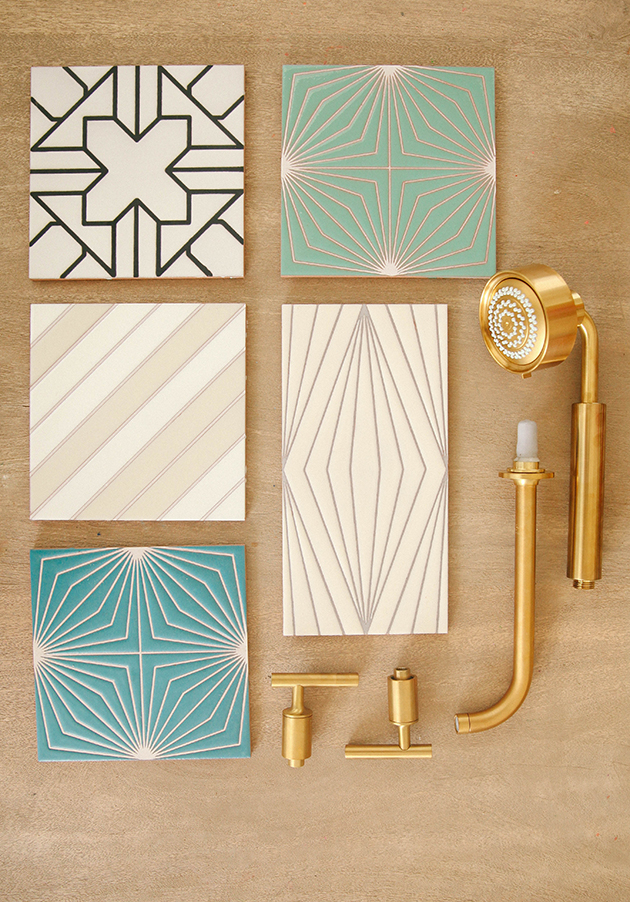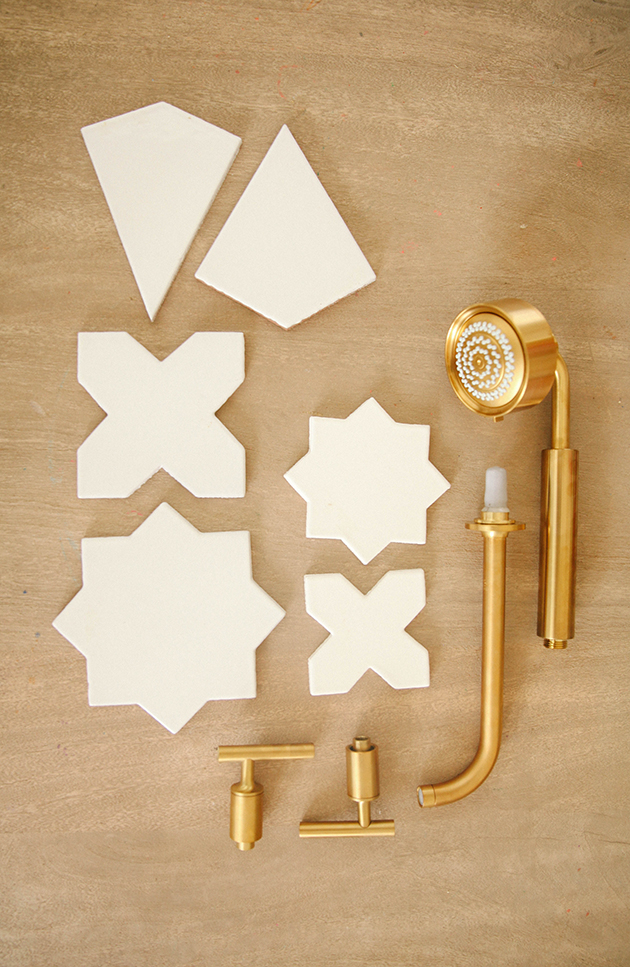 I originally wanted a Spanish or Moroccan tile look in this bathroom, but since it will not be getting any natural light, I went with a color and pattern that wouldn't be too dark or busy. To start the selection process Fireclay sent over samples to see the colors in person as well as the size of the shapes. Fireclay Tile is really good about helping you through the process, since they have an expert team dedicated to helping along the way. I laid out all the options next to the faucet pieces we will be using to see how the colors could work together.
We will be doing the floors in a custom starburst pattern in blue pictured above with grey grout, and the walls in the small stars and cross shape in the color "Tusk." There are more factors to consider with tile than you would originally think! The materials the tile is made of, the grout color, the sizing, the trim, etc.
Grout – Since some of this tile will be used on a bathroom floor vs. a kitchen backsplash it will need more cleaning. White grout wouldn't work out so well with little boys using the bathroom daily would it? So we are going with a grey grout. The color grout also changes the look of the tiled areas drastically. Fireclay has a custom page on their website where you can play around with grout color and tile color to get a visual idea of how it would turn out.
Materials – Tile can be made up of porcelain, granite, glass, fired scrap, or a mix of all of these materials. The surface can also be finished in a gloss, semi-gloss, or matte finish. For the flooring in a bathroom, we wanted to avoid anything being too slippery when wet so we chose a matte finish.
Trim – There are various kinds of trims available on the market depending on the shapes of your tile. For the larger square patterns on the flooring it's a little easier to choose styles. I love this thorough guide! When you install custom shapes it can get tricky with the trim. There are options such as leaving the shape exposed, cutting them down to use a Schluter trim, or even a wood trim! Still deciding on this aspect.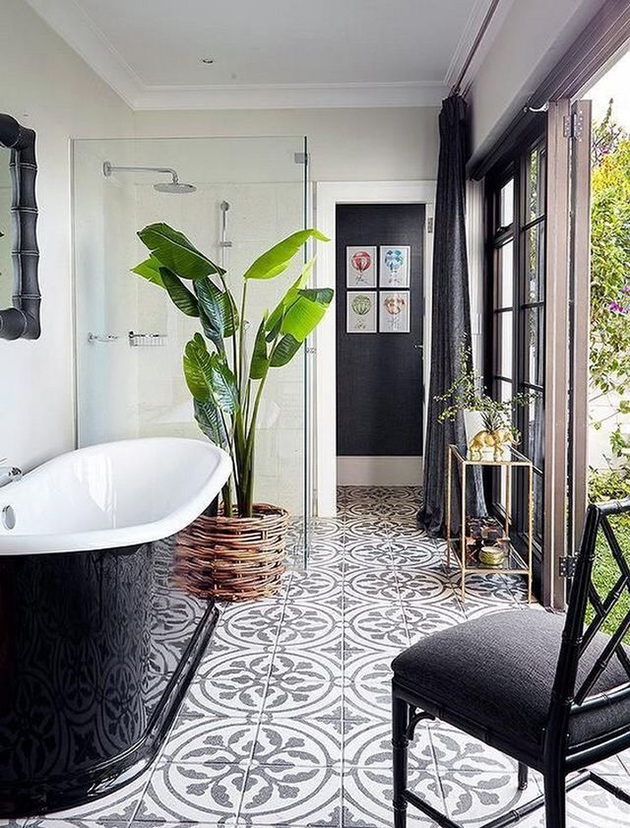 (source)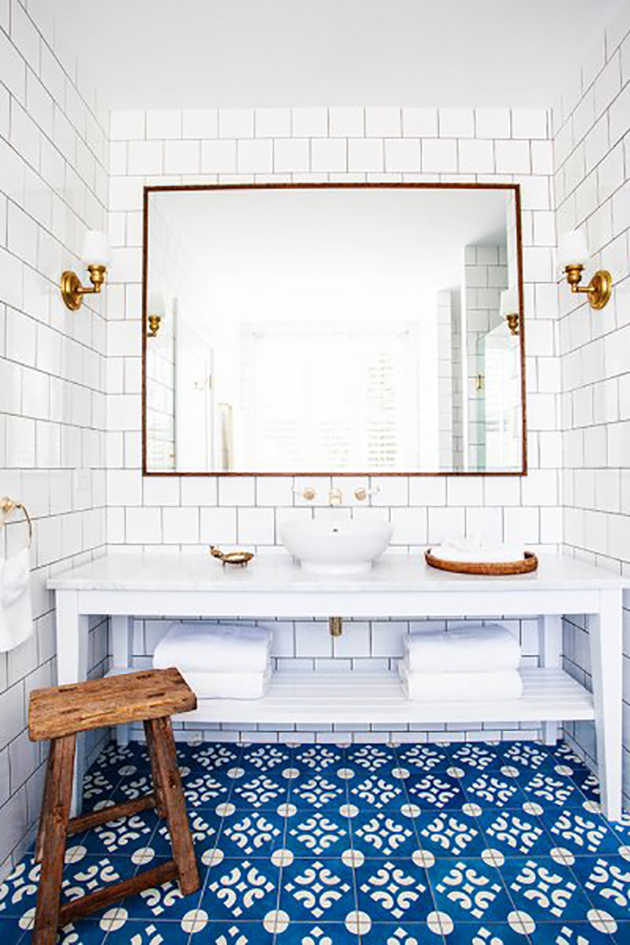 (source)
I am learning so much along the way, and I am thankful I've had help from people with more knowledge on the subject than I! So hopefully this post is helpful if you are beginning to think through a bathroom re-model! If anything, here are some tile visuals that bring my eyeballs pure bliss to just gaze at;)
Happy Monday Schmonday!