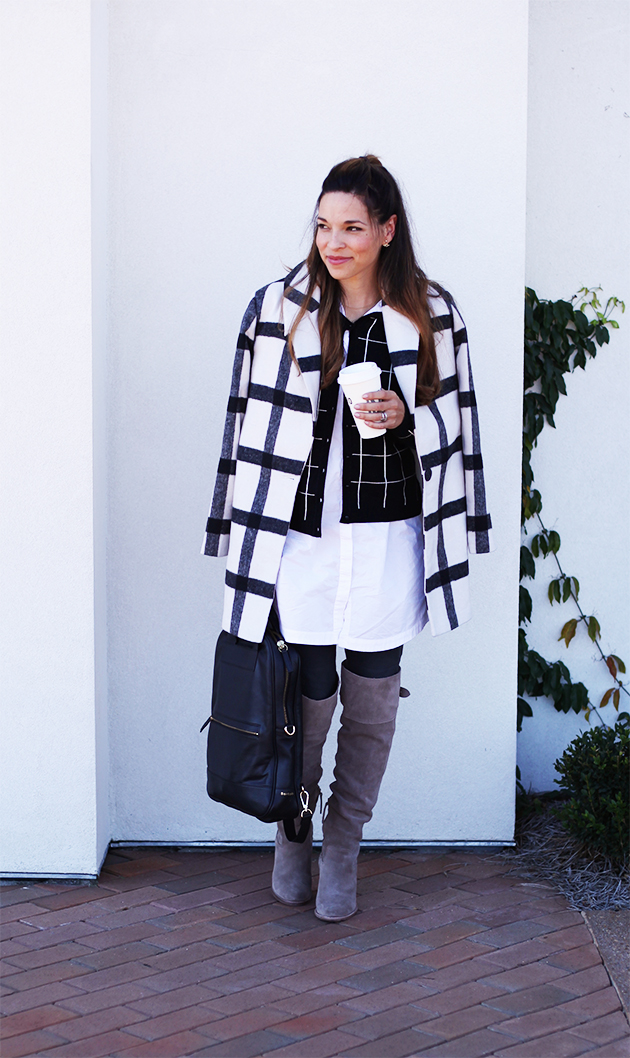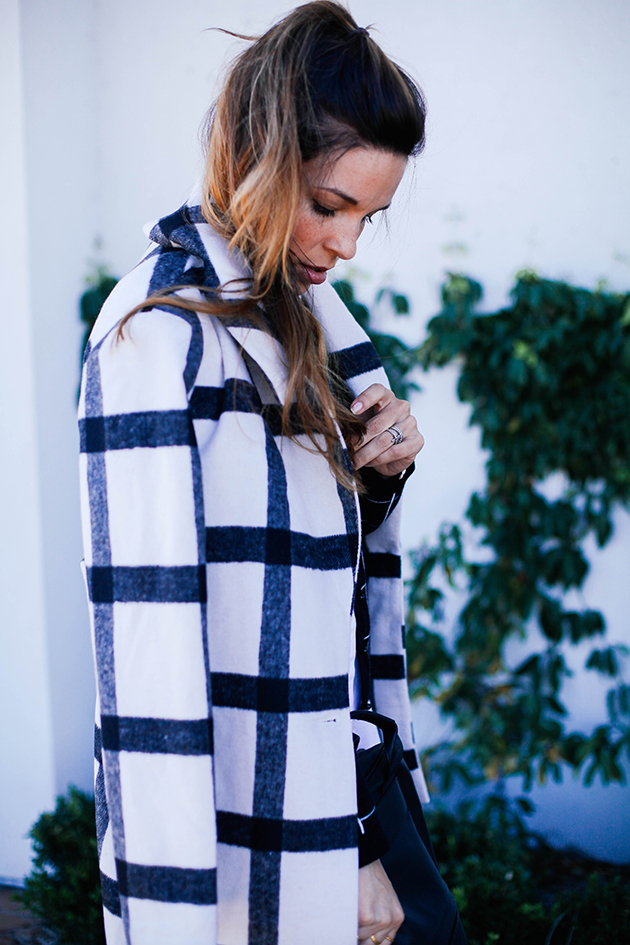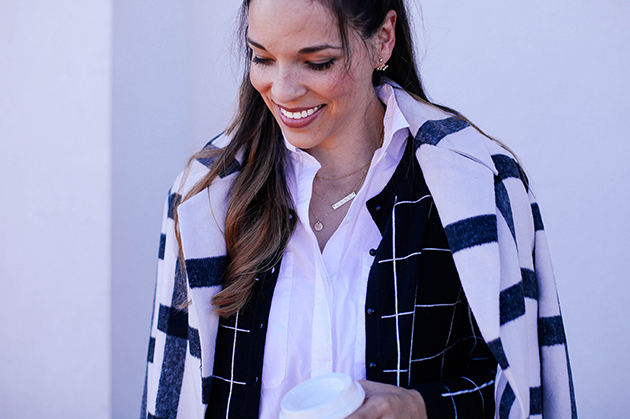 Finders Keepers Coat from Revolve Clothing c/o, Everlane Shirt dress, OTK Boots, Checked Sweater, Backpack Bag, Initial Necklace
I am an old movie junkie, and I always take note of the quite stellar wardrobe selects of the 40's, 50's, and 60's. For example: White Christmas and Breakfast at Tiffany's have a number of outerwear and faux fur pieces to swoon over. I would say it has probably influenced my current choices for outerwear. Now to find a piece that is warm, functional, and stylish is always a triple crown.

Here are my top 10:
REVOLVE Finders Keepers Jacket
J.Crew Boucle Cocoon Coat
ZARA Quilted Coat
ASOS Faux Fur Shawl Coat
J.Crew Chateau Parka
ASOS Coat with 60's Collar
ASOS Coat in Trapese
J.O.A. Double Breasted Coat
J.O.A. Notched Lapel Coat
LL Bean Puffer (not pictured)

Where is your favorite place to go to for outerwear? I have actually found some of my warmest pieces in vintage stores:)
Luckily down here in Atlanta there isn't many months we need the outwerwear which is making it really difficult to justify a purchase of a down puffer!
Happy almost weekend.