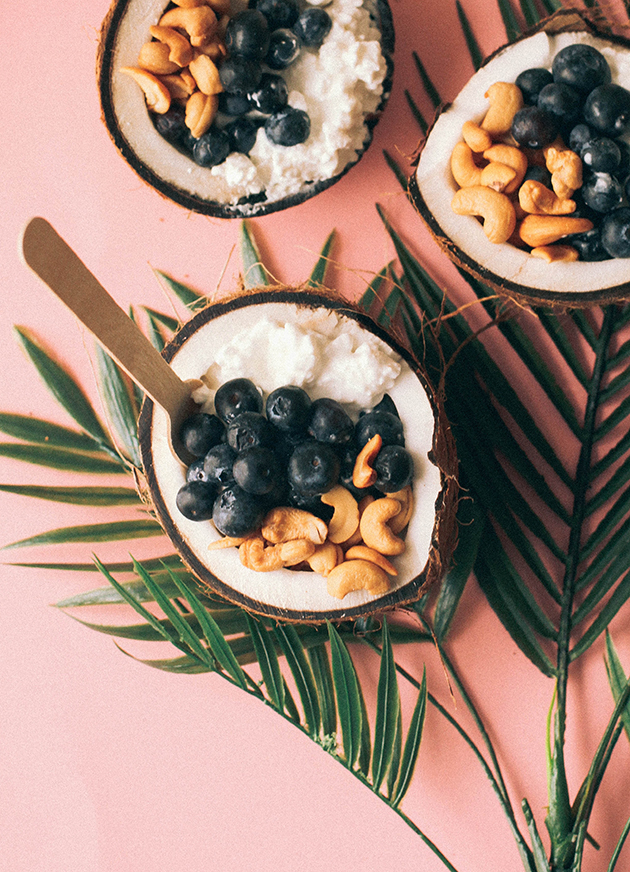 I have actually never attempted to crack a coconut. They aren't easy let me tell ya, but in some odd way, they are kind of stress relieving to break. I know, odd. The good thing is, they make all breakfast items new to little ones as they sit in awe over their makeshift bowls and ask fifty-two questions about where they come from, how they are grown, and if they are edible;) So here's to another victory morning in conquering grains for a more energy driven breakfast.
Coconut Breakfast Bowls
Raw Cashews (Or unsalted)
Blueberries
Cottage Cheese
Coconut Halves (Save the juice!)
Super simple combos are what is working for us! Shoot over any additional ideas, and we will try them out! In case you missed, last week's breakfast hack here.