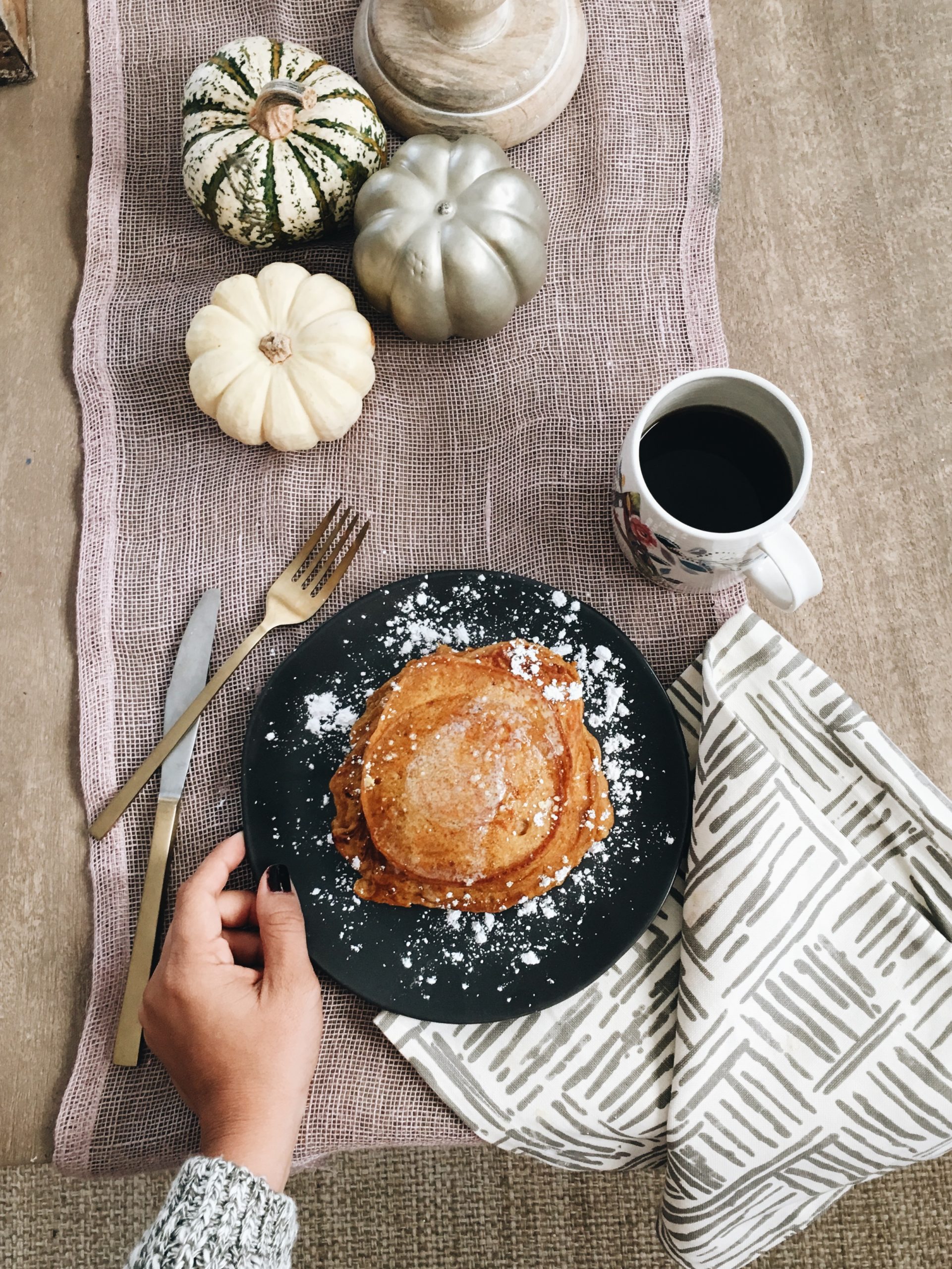 Pumpkin Pie Pancake Recipe
3 cups Buttermilk Kodiak Cakes
½ teaspoon of vanilla extract
1 teaspoon of nutmeg
½ tablespoon of pumpkin pie spice (Trader Joe's has a great one)
½ tablespoon of cinnamon
1 teaspoon of cardamom
1 teaspoon of ground ginger
1/2 teaspoon of allspice
1/2 teaspoon of ground clove
3 eggs
2 cups of milk
½ cup of honey
1 can of canned pumpkin (I prefer Libby's)
Instructions:
– Gently mix the first 12 ingredients. Once properly mixed the pumpkin and gently mix (or fold) until fully blended together. Cook on griddle as you would any other pancake.
– For an extra delectable version top with whipped cream and crumbled Biscoff cookies!
*Pairs great with a steaming hot cup of coffee.
Enjoy!