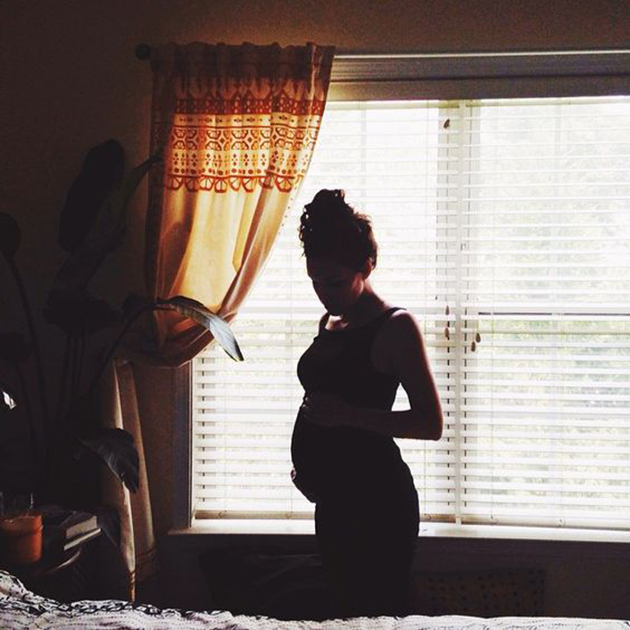 A group of my girlfriends and I are all due around the same time this year. A hot topic of conversation among us recently is whether or not to find out the gender of the baby. There are so many ways to do gender reveals now, and I feel like there should be a whole TLC show dedicated to them. Can't you see it? Say Yes to the Dress move over! I'd nominate this 7th baby cake reveal and this sister's reaction to a twin reveal as first episodes.
Anyways, here are a few short stories of our own children, and then I'd totally love to hear yours. Humor me please, because you know, it's Monday of moving week;)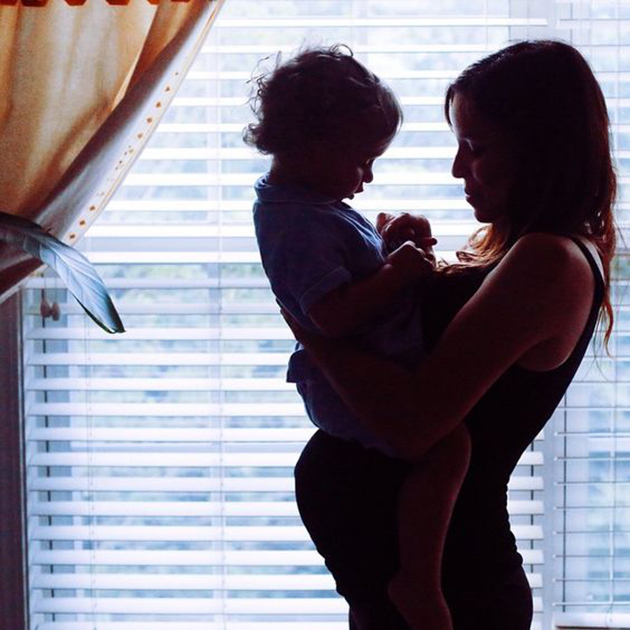 So far we have done surprise, reveal, surprise, reveal. Since we have experienced both, I have to say I love the delivery surprise most, but each experience was memorable in it's own way. The moment Gabe looked at me in the delivery room after our first was born, and telling me "we have a son" is burned into my heart of hearts. Those kinds of moments are hard to beat. However, Gabe made the great argument with our second that he wanted to have something that helped him connect with our baby while I was pregnant. He didn't have the advantage of getting to feel the baby kick and move, etc. He also didn't have the advantage of feeling nausea and fatigue. (Wink wink) It made sense to me though, that knowing the gender for him would help him process the reality of what was happening inside of me. So for our little Veronica we had the ultra sound tech write down the gender, and we opened it on Christmas Eve just the two of us. We got to tell our family later that night when we are all gathered around the tree that we were having our first girl. There were many tears of happiness.
By our third since we had both a boy and girl, we went for the surprise again. The midwife guessed I wouldn't be having more than a 6 pounder. By my back pain and the way I was carrying straight out, I had a feeling she might be off target a tad. Well, along came Max, flying out in 45 min. at a whopping 9 lbs. 6 oz. The fastest and most challenging birth yet and I knew right away what Gabe was going to tell me. A brother for Gabriel. More tears. (Let's be honest, I am always a wellspring when it comes to these matters.)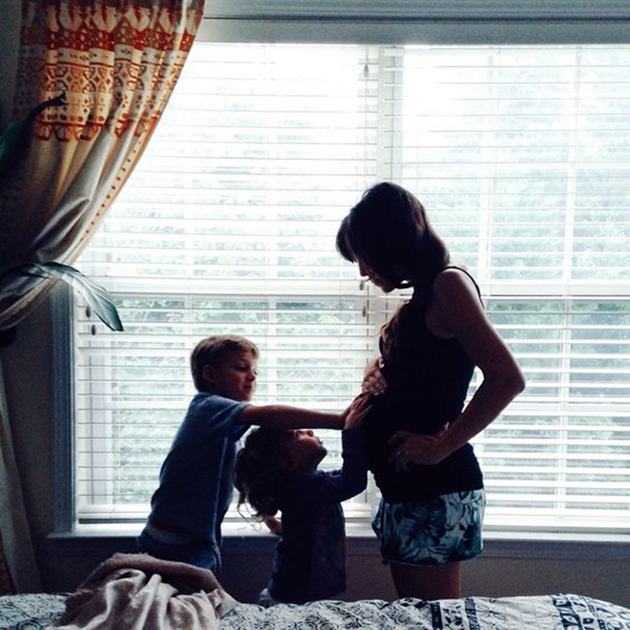 I had a gut feeling with each of them if I was having a boy or a girl (and the heart rate usually confirming my suspicions), but Rocco had me guessing till the very end. So much so, that Gabe and I couldn't take it any longer. We went to an ultra sound two weeks before he was due and had them tell us the gender. We were shocked. My dream of having a brood of boys was coming true (although much faster than I anticipated mind you). We decided to keep the secret between us. In fact, there may be some family members reading this that are just learning that fun little fact. We loved having the few weeks to talk about who we thought he would look like, narrow down the name choice, and gently prepare Veronica that the sister she was convinced about may in fact be a brother.
As we are over the half way mark with this little one, we go back and forth about which route to take this time around. Most likely we keep the secret till the end either way, but I think I've had enough surprises for one year;) I have two sisters who are pregnant right now that are waiting till the end! We shall see.
What is the craziest gender reveal or surprise story you've heard? Thanks in advance for the entertainment;)

*Photos from my #bumpsilhouette series on instagram when I was expecting Rocco.