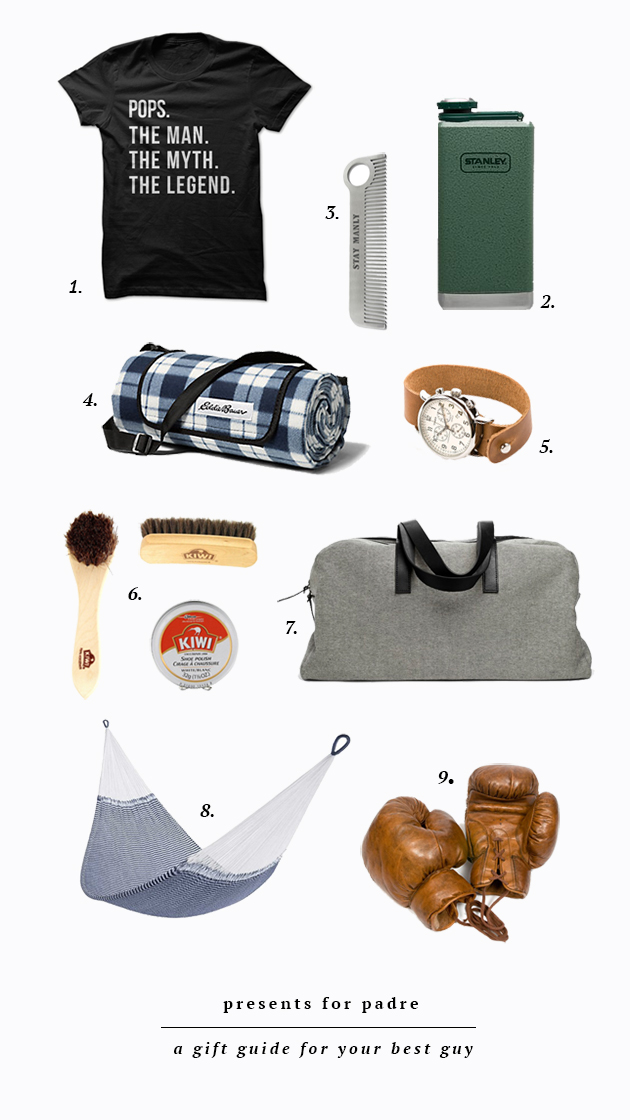 1.Pops Tee – (There's even a version for grandpa.)
2. Stanley Adventure Flask
3. Stay manly comb
4. Outdoor blanket
5. Leather Timex Watch
6. Assemble your own Shoe Shine kit: Shine brush, Shoe polish, Shoe dauber, Shine cloth
7. Weekender Bag
8. Weatherproof Hammock
9. Boxing Gloves
I was out of gift ideas for my best guys this year, so did some homework. Here are a few items that caught my eye, and hopefully it saves you some time hunting as well! What are your Father's Day traditions? A day outdoors is the main theme for us, and of course, his favorite foods.
Have a fantastic weekend ahead!