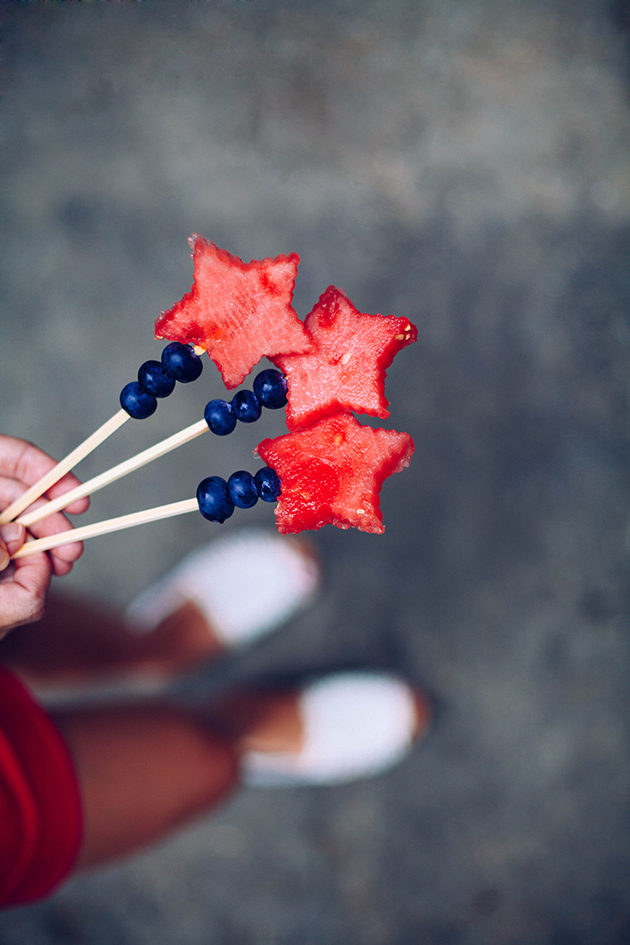 * Watermelon and Blueberry Skewers *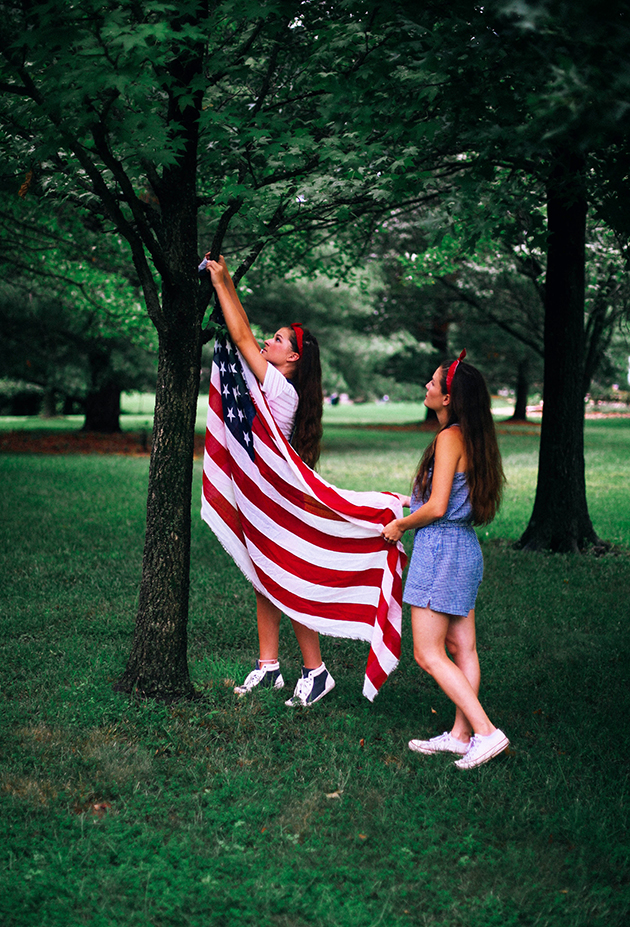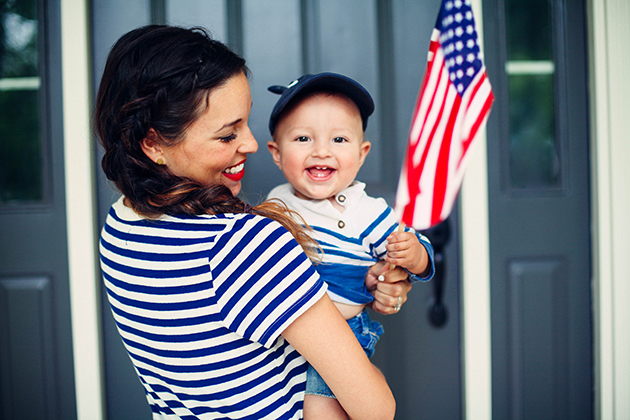 *Rocco's first Independence Day. This time last year he was giving me pre-labor contractions!*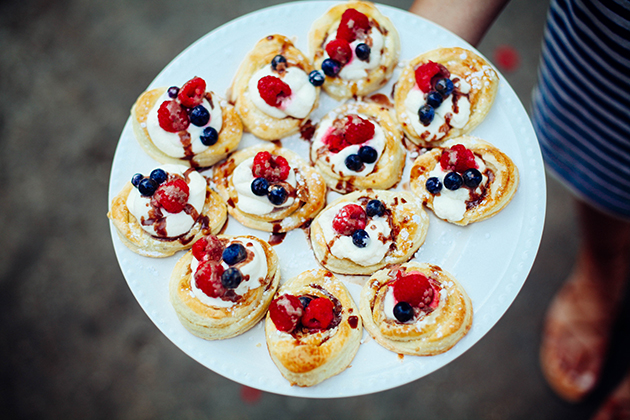 *Homemade whip cream berry pies. Divine as they look.*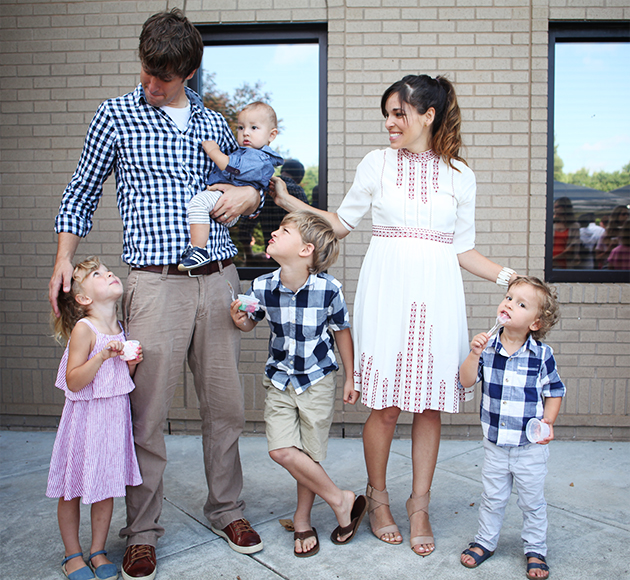 *When all my boys had shirts on at the same time;) My dress is from ASOS. Sold out, but all of their dresses are on clearance! Sandals from Splendid. The kiddos shirts and dress are from Old Navy and Gap.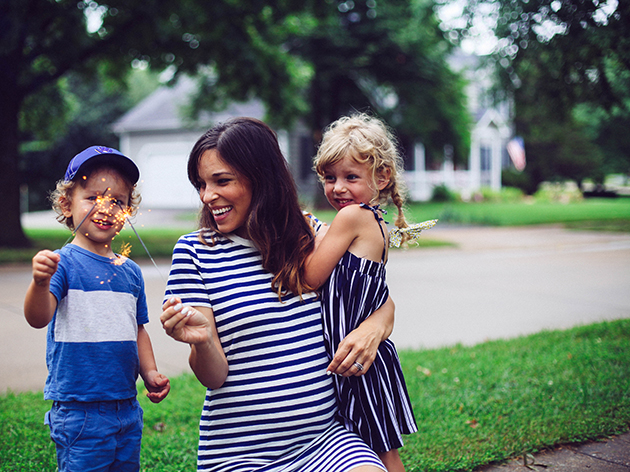 *We went through boxes of sparklers. Max loved them and Veronica was slightly terrified.*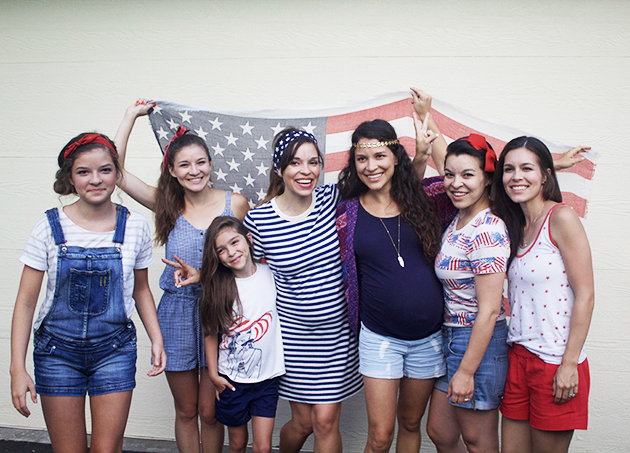 *7 out of 8 sisters got to make it home this year for the 4th:)*

We spent the 4th of July with our midwest family over a good deal of food, pool time, sparklers and the works. So thankful for this day to remember why we have the freedom we do in this country, and to honor those who have fought for it for decades.
We hope you all had a restful long weekend!