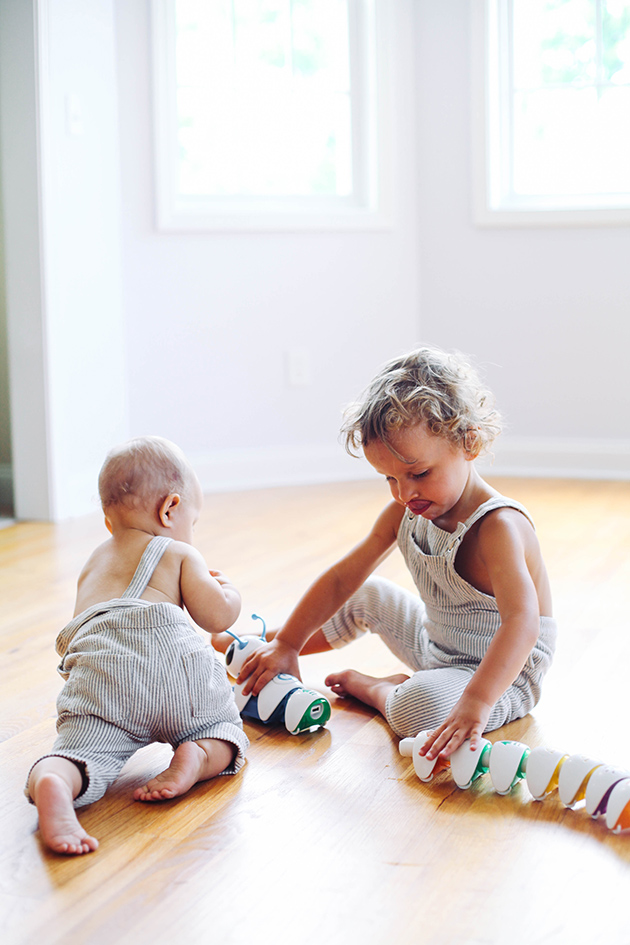 I am pretty selective when it comes to toys these days. I have seen all too many cast aside after a few short days. I usually only say yes to bringing one home if it is something I know they will love and use for months. Since Max just turned 3, and is only drawn to constructive play, I knew the Fisher-Price Think & Learn Code-a-pillar was going to be a big hit. He loves to figure out how things connect and operate, so this educational toy was a perfect match for him! As you can see by the video, not only Max, but ALL of my children were smitten with this learning toy, and are still fighting over who gets to build and play with it each day.
The code-a-pillar is designed for preschool aged children and offers the chance for them to problem solve and construct as they play. The segments of the code-a-pillar each have a direction arrow on the top (right, left, forward), and it will take a course based on the combination you put together. You can rearrange the segments of the code-a-pillar over and over again, so it takes a different course each time. This is why it holds the attention of both my active three year and inquisitive five year old so well.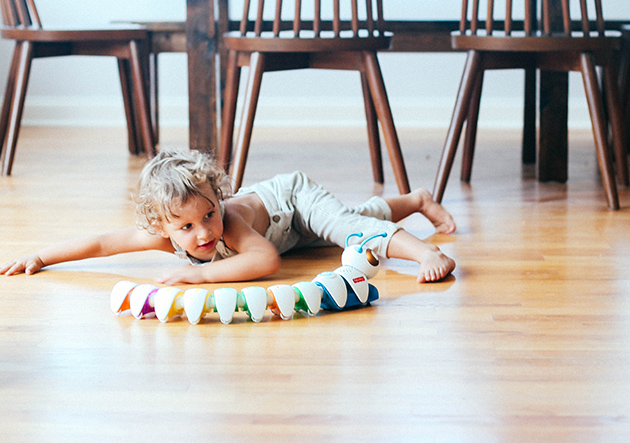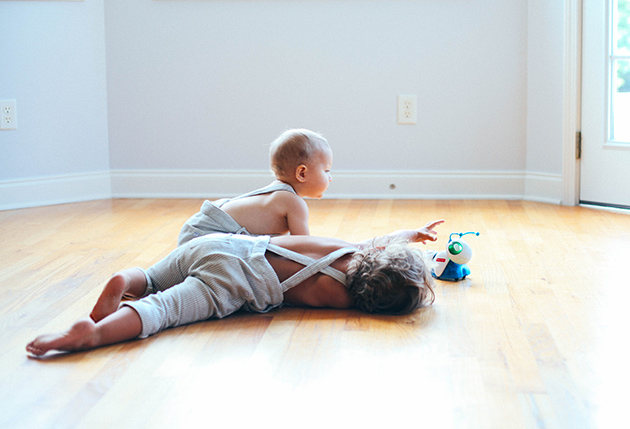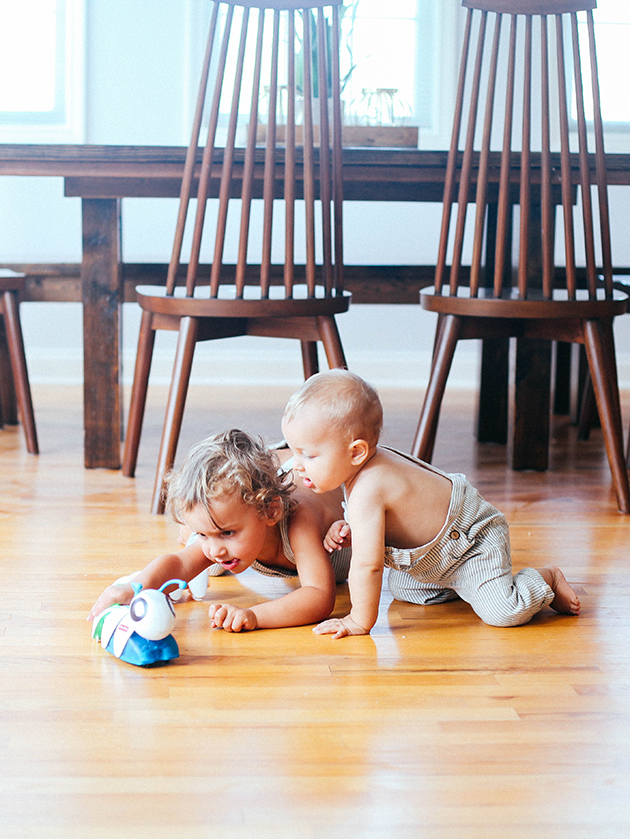 The eyes also light up on the face of the code-a-pillar, and change colors as it hits each segment of the code you have set up for it. It comes with target discs you can set up around the room to lay out a planned course for the code-a-pillar. This has been another cool problem solving aspect that challenges him to get it to follow the course and get it to the finish line by the way they connect it together. My little ones jump up and down every time the code-a-pillar begins, which is quite entertaining to watch;)
You can check out Fisher-Price's Facebook page for full videos on how the Code-a-pillar works later this summer that will help give you a good idea of how this product works.
Happy Wednesday!
Thank you Fisher-Price for sponsoring this post. A brand I have loved and used for many years. All opinions expressed are my own.