My grandmother had such a great collection of hats and handbags. Even though they never had much money to spare, she took pride in looking her best for the right occasions. She chose her accessories carefully, and used them every Sunday. I definitely inherited that same love for a good handbag or hat.
A little moderation, and a good dose of spontaneity from time to time can become a fun bold summer look!
These are 3 Unique Summer Handbags that caught my eye and roped me in. I'll be putting them to good use this year no doubt…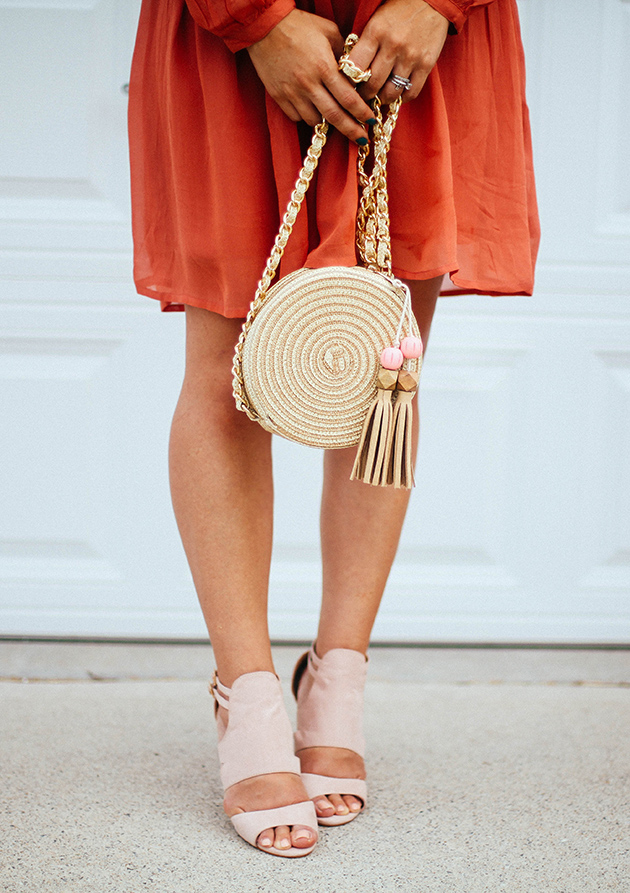 1. Circle Crossbody – As an avid geometric junkie (see last post), I swooned a little hard when I saw this versatile option by 2PennyBlue. Small and compact, but with enough room to hold all the essentials. The color and textures are a good summer addition to most looks. (Dress on sale from here, sandals on sale from here.)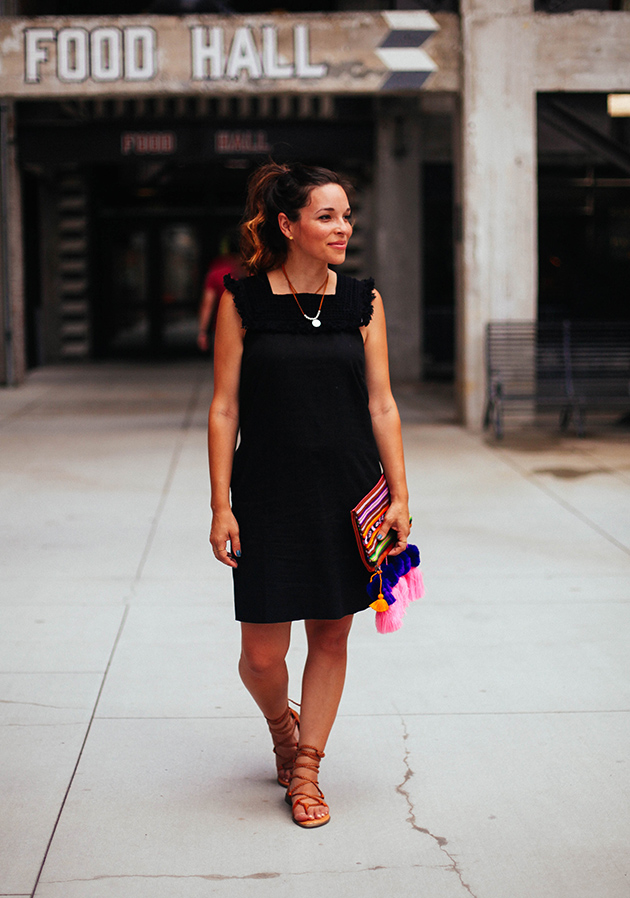 2. Foldover tassel clutch – I stick with neutrals with all my basic wardrobe pieces most of the time now, but I still don't shy from a little color when it comes to accessories. It is so much fun to have a bold clutch on hand for a day date or dinner out. I have been a long time supporter of Nena and Co., so couldn't wait to share this fantastic piece with you all. I'll be giving one of these beauties away on instagram so head over to enter. (Sandals on sale from here, dress from here via Trunkclub)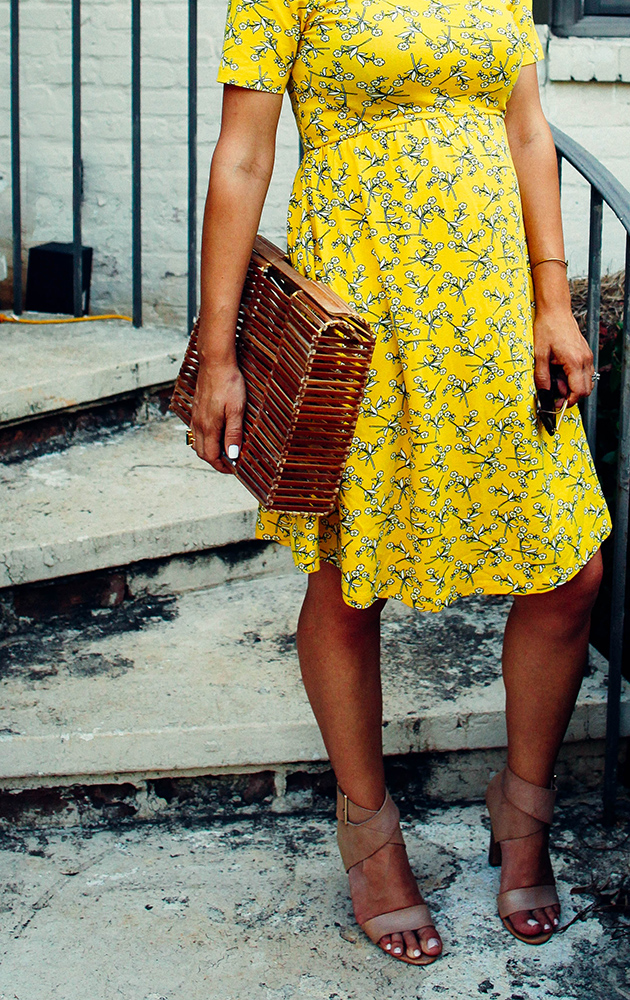 3. Bamboo clutch – These are hard to get a hold of, but if you find one in the vintage section on etsy, jump quick! The semi-circle shape was a personal favorite, but this rectangular option was a close second. Managed to snatch it up before it sold out. If nothing else, this is quite an entertaining conversation piece, as I had several people stop to make note of it last time I took it out. I mean, it does resemble a bird cage after all. (Dress on sale from here, sandals from here.)
Have any unique favorite accessories you are boldly wearing this summer?
Items Featured: