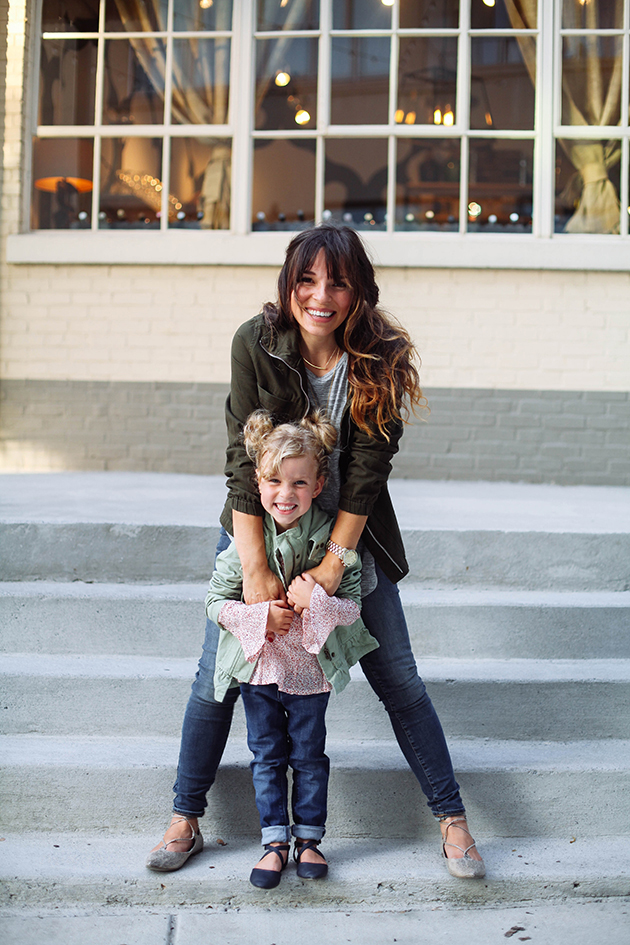 Me: Denim, tank top, Field Jacket (another similar option), Tie-up flats, Necklace
Veronica: Denim, Top, Jacket, Flats

With the summer wrapping up, and my little ones going back to school this week, things have been spinning around here! I have realized that since it's so easy to get caught up in juggling our family routines, we need to make more of a conscious effort to have some one on one time with each of our kids when we get an opportunity. Over the weekend Gabe and I got to have some time with just little miss Veronica. We were not short on entertainment. We laughed so hard over how much the girl can chat! She told us every thought that ran through her head and we got to listen, uninterrupted, throughout dinner and an adventure around the city. She sang, skipped, and asked many questions as she has quite a spunky spirit.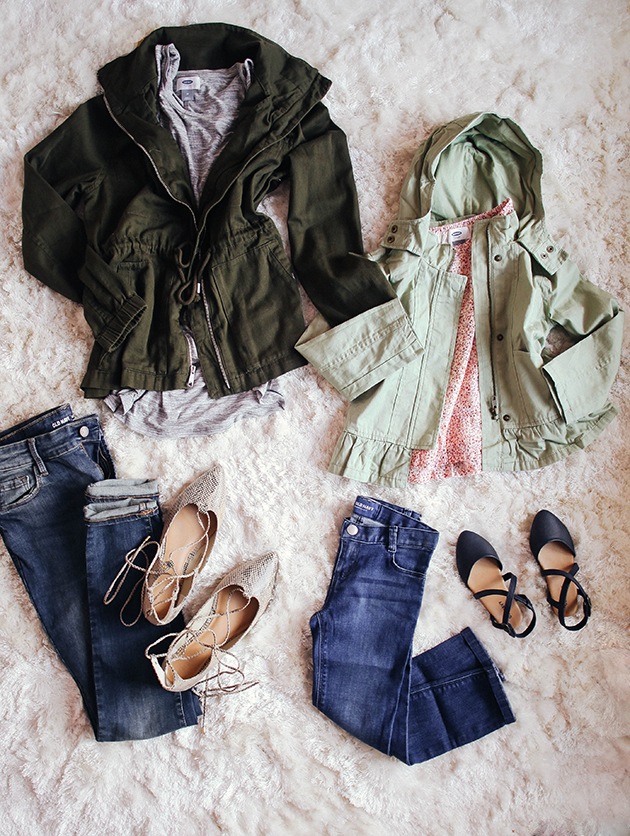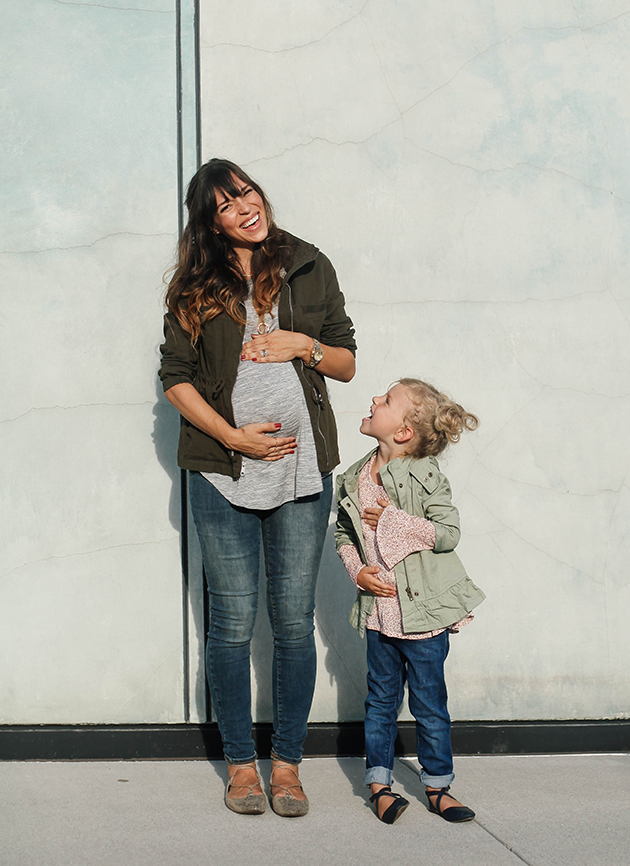 She requested "cowboy music" on the drive to dinner which is her dad's influence of old school country (ie: Johnny Cash). We discussed what her first day of school would be like, and how sad she was going to be to leave Rocco every day. She talked about how she wants the new baby to sleep in her room so she could feed and take care of him or her. We also discussed how she wants to be a dentist, artist, or an astronaut when she grows up (but still a ballerina on Wednesdays). I felt lucky to just sit and stare and listen, and soak her up. I love each of my children to pieces, and sometimes I feel like I can never have enough time with each of them. On the way home Gabe and I resolved to do more of this, and can't wait to do this with our boys too.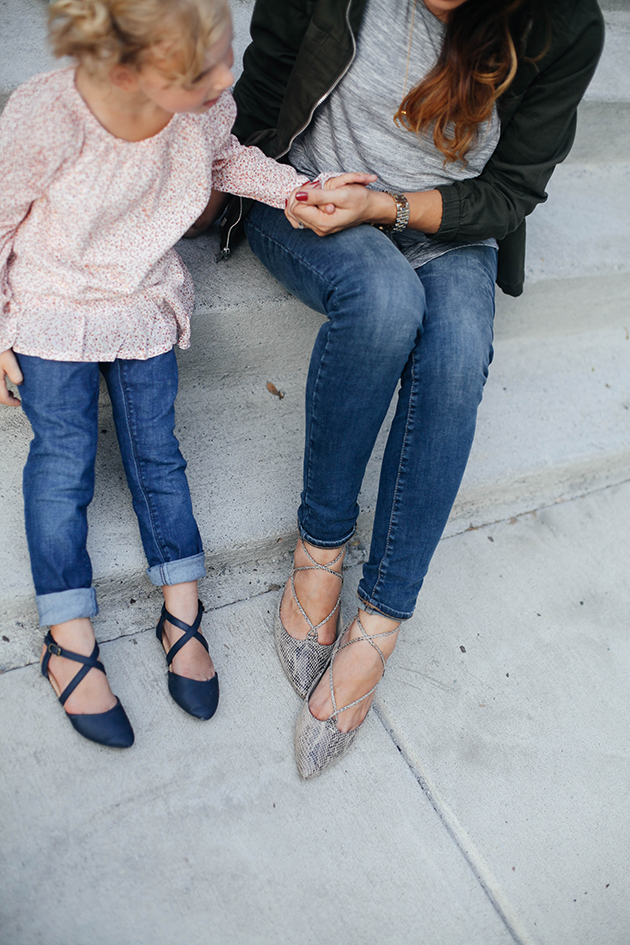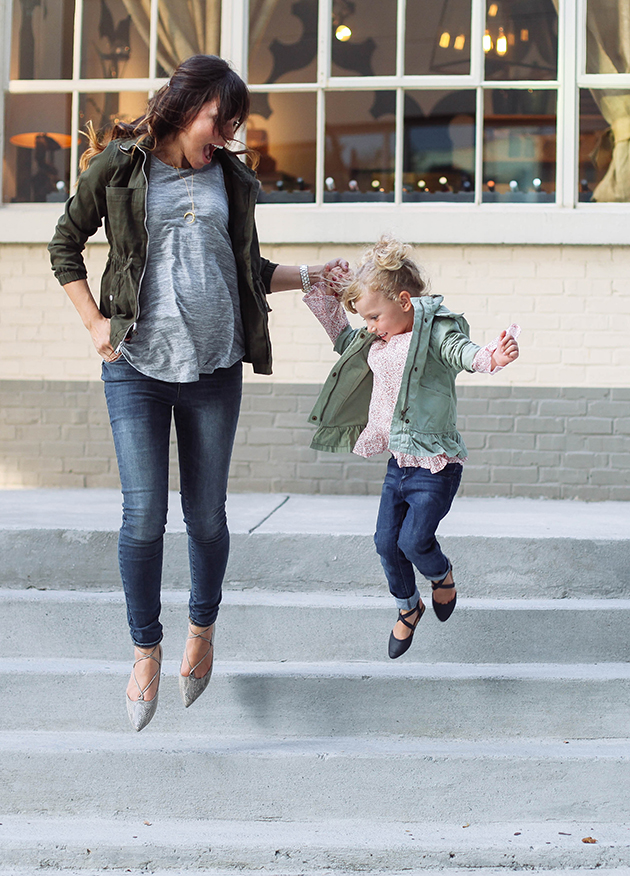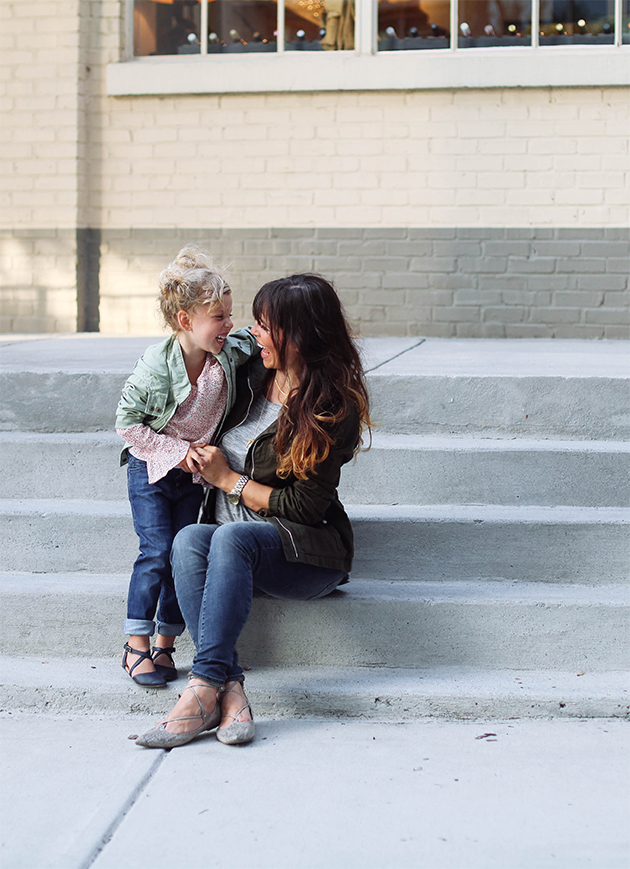 We are both wearing pieces from Old Navy's fall line. I've worn rockstar denim for years now since it fits my body type well and is so durable. I am so happy they have some denim options for all of my little ones too. The price is affordable and they work for multiple occasions and styles. I got this pair for Veronica as well as these for the boys. I admit, I never thought I would go for the matchy matchy mom and daughter thing, but Veronica is the one requesting to dress the same! I think I better take advantage of that before it wears off in a few years….ha! There are some super cute boho tops for little girls right now as well as irresistible fall jackets for both ladies and kids.
Veronica and I don't look a thing alike (she is the spitting image of Gabe!), but I am pretty sure she got my strong willed nature, determination, and sensitivity to others. She has more confidence and courage in her pinky finger than I ever did in my lifetime though, and I hope that never leaves her. Can't wait to see what Kindergarten looks like on this girl, and all the adventure stories I will surely get an ear of on the drive back from school;)
*This post is sponsored by Old Navy. All opinions are my own.