I am so thrilled to be able to continue to share talented artists here, and am so grateful to Straley Paper for designing August's Desktop downloads just for IHOD. We hope you enjoy these free downloads for your tech devices!
Check out more of Laura's work on Straley Paper (you have to see her wardrobe illustrations!), and be sure to follow her on instagram for a really cool mix of daily graphics.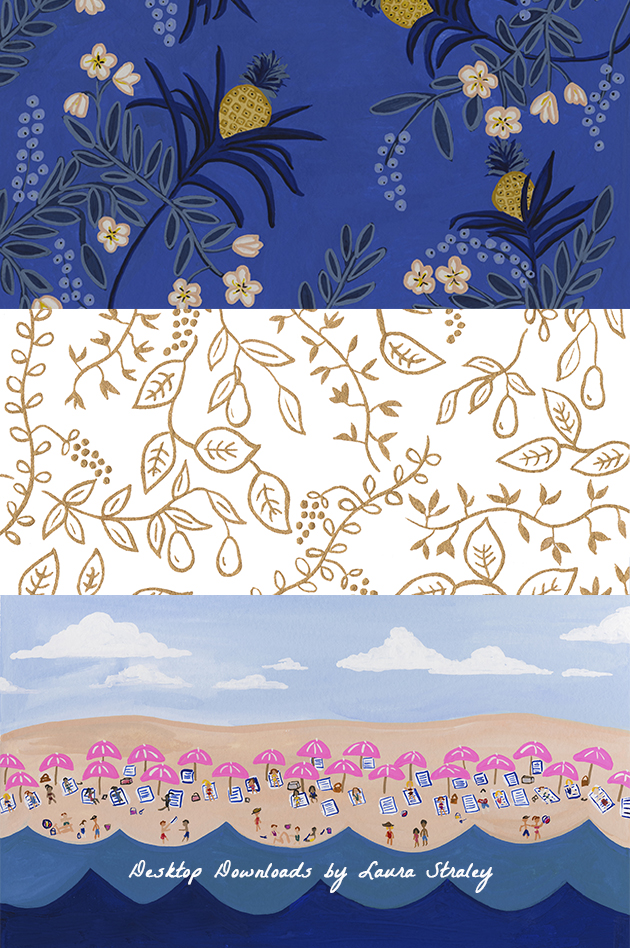 Blue Botanical Download Here
Beach Scene Download Here
Golden Botanical Download Here

Download by clicking the link of your wallpaper of choice above, clicking the arrow on top for downloading and saving to your desktop. Set as your wallpaper on your device in the settings section of your computer or phone.
Happy almost weekend!
P.S. Downloads are for personal use only. Please do not use otherwise unless granted permission by the artist. If you would like to be considered as a featured artist, please send samples of your work to Megan (hello (at) inhonorofdesign.com), with the subject "wallpaper submission."