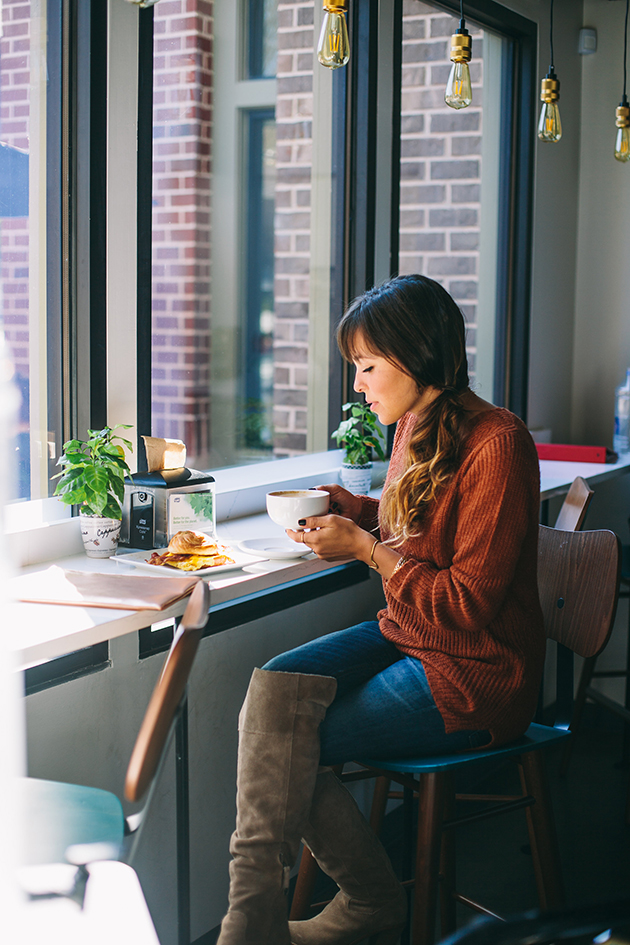 Sweater // Denim (similar for $35) // Boots (similar for half the price) // Clutch // Watch // Necklace one and two c/o Gorjana

You readers are what keep this blog going, and so I like to update you from time to time on how we make a business work for our family. Since Gabe is working full time at a school, and I am at home with three little ones (I have two in school), it would seem nearly impossible to keep things afloat here! So we re-grouped before the baby came to determine how to make things flow. It took a good few months to find some sort of pace, and we are still seeking a steady rhythm. However, there are a few things that are helping us out.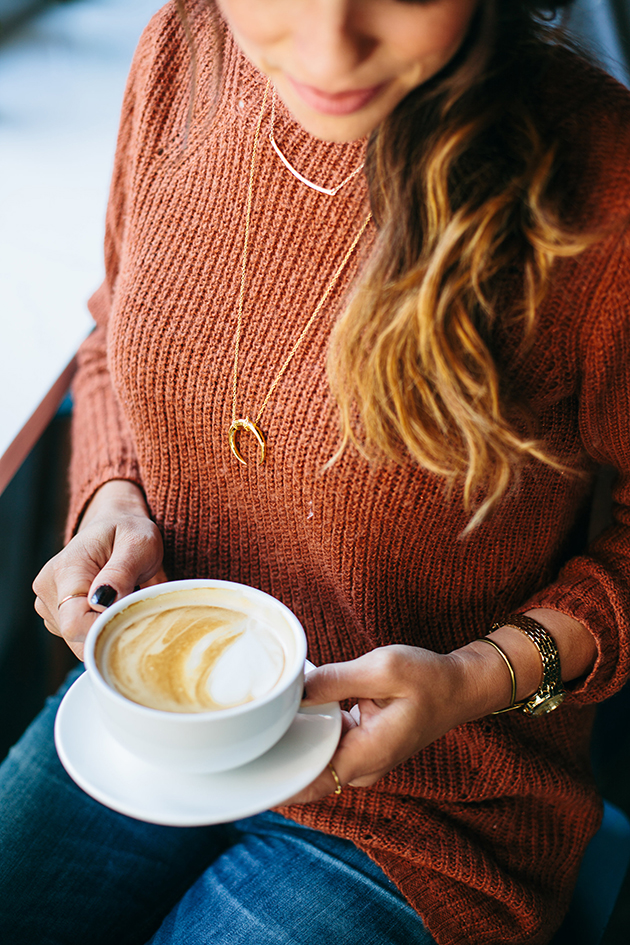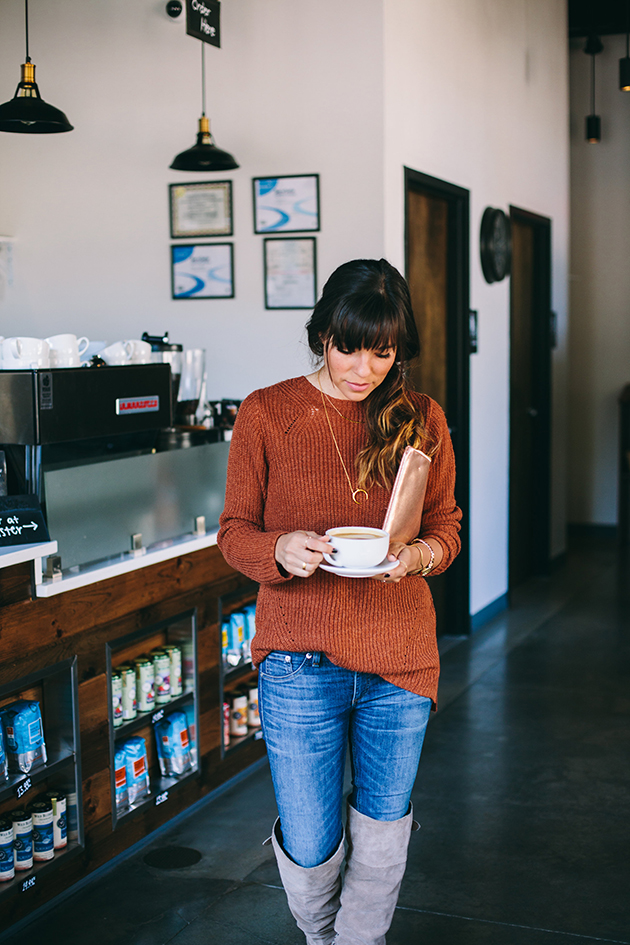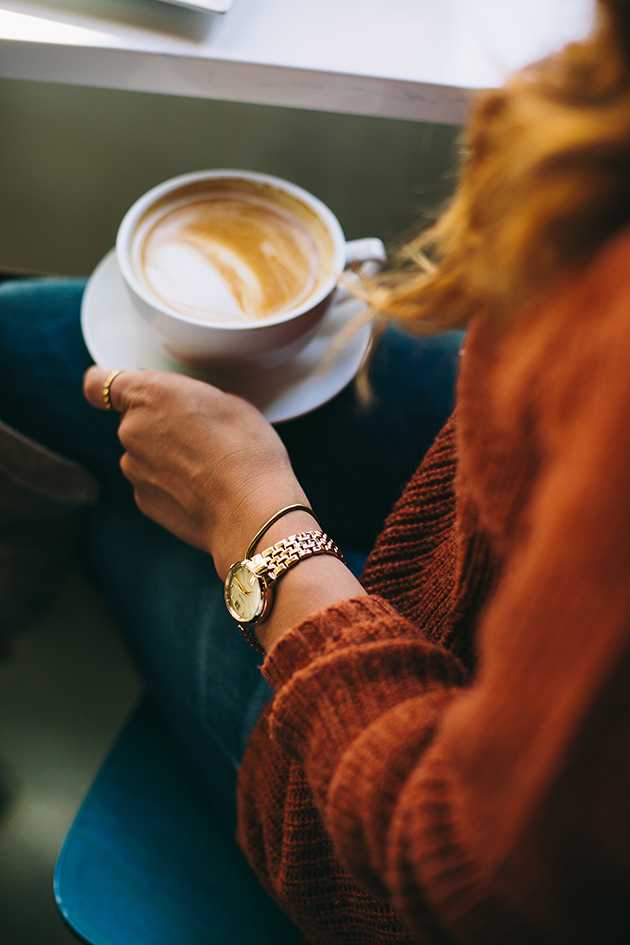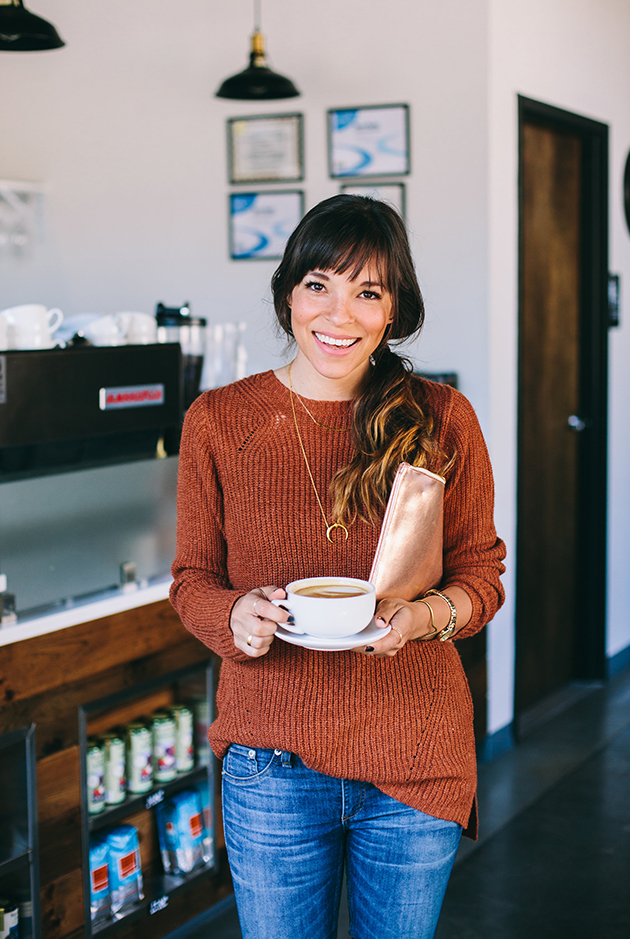 Once a week, I work out of the home. I bring Azelie with me, and I go at it for a solid 6 hours straight on writing, content planning, photo editing, answering as many messages and emails possible, and snuggling a babe in between. There is no down time these days, but I certainly use this day as a chance to sip a coffee long and slow. This time broken apart from the home is something I fought for years, but realize that this is the most effective way to balance the work-home life for me at this point in time, and it allows me to free up mental distractions when I am with my children. I know that this designated time is there to address the needs of a business, and I don't have to have all of the needs pestering at my mind and flowing onto my family. I want so badly for them to have the best of me when I am with them.
We also hired our first employee this year! She is wonderful, and responds to many emails, organizes content, SEO tweaking , and overall being a rockstar. We are so grateful for her! (See her tips on organization of the home and work life.)
There are still early mornings, late nights, and hours on the weekend that Gabe and I put into the blog, (takes more hours than you would guess!), but for the most part, I am fighting hard to keep my mind and heart on these golden years of my children. I know not everyone has the opportunity to have a flexible schedule, so I am deeply grateful for it, even if it means permanent eye bags. We will try to address more questions we have received on this topic in a blog soon, so feel free to keep shooting them our way.
So for today's style post, this is my work out of home attire. A big comfy tunic sweater, stretchy jeans, and warm OTK boots. Makes me feel put together and ready to kick some inbox tail;)
P.S. For those of you in the Atlanta area, Gabe and I will be at the Garden & Gun Southern Shop Around this Saturday and would love to meet you! It is free to attend from 2-5pm, but if you also want to attend the Southerner's brunch with us you can grab tickets here!
Items Featured:


Photos by Chelsey Heidorn