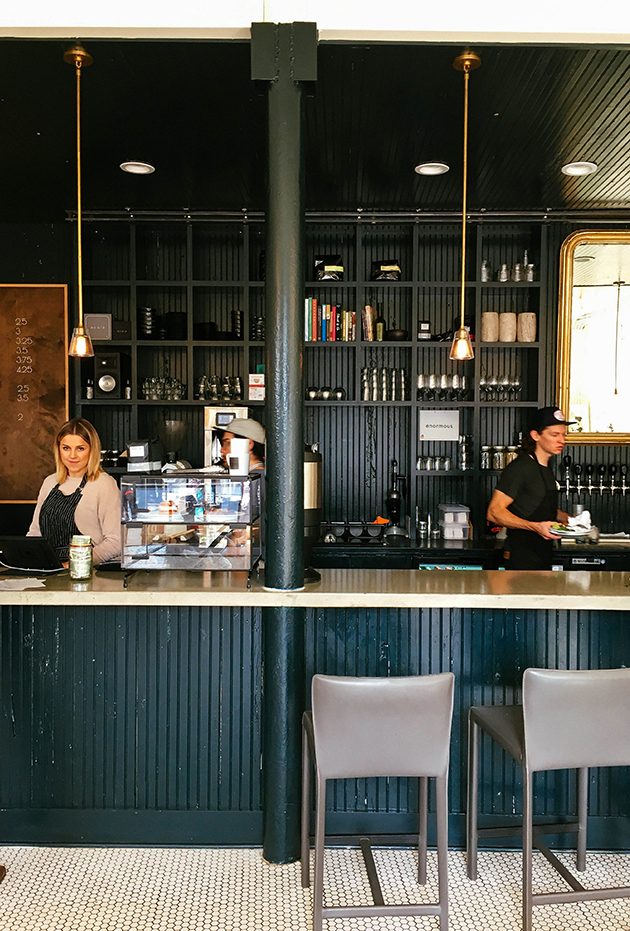 (Woodlawn Cycle Cafe)
There have so many southern cities that we have yet to discover, and I gravitate towards cities that fly under the radar as popular destinations. We had the opportunity to travel to Birmingham with Southern Living and the State of Alabama for a few days, and it surprised us in more ways than one. A short 2.5 hours from Atlanta, dozens of quaint neighborhoods, and an endless list of must taste, see, and dos. Here are a few things worth mentioning…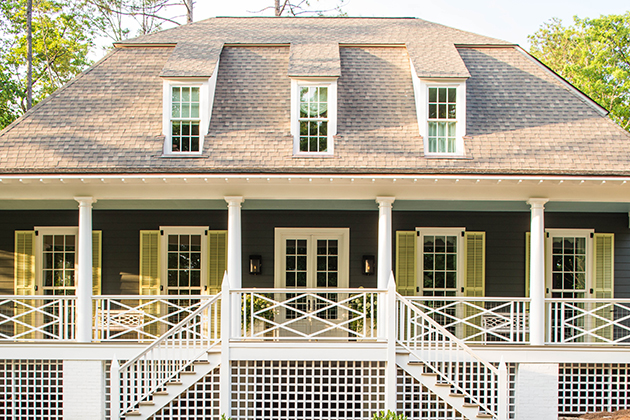 (Pajama Lounge – Designer Amy Berry, photo by Laurey Glenn)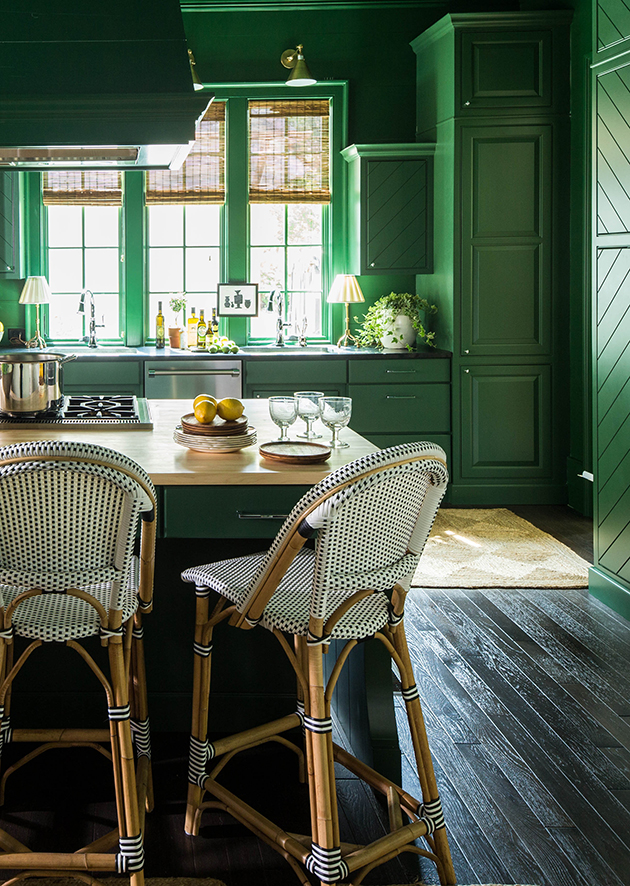 We started the weekend with a tour of the Southern Living Idea House. The work of 5 well known designers together in one dreamy home, there were bold ideas and concepts in every corner. I don't think I will ever see another emerald kitchen I like. Well done Bill Ingram. There are regular tours throughout the year, and then the house will sold and closed! Had to share a few images with you courtesy of Southern Living.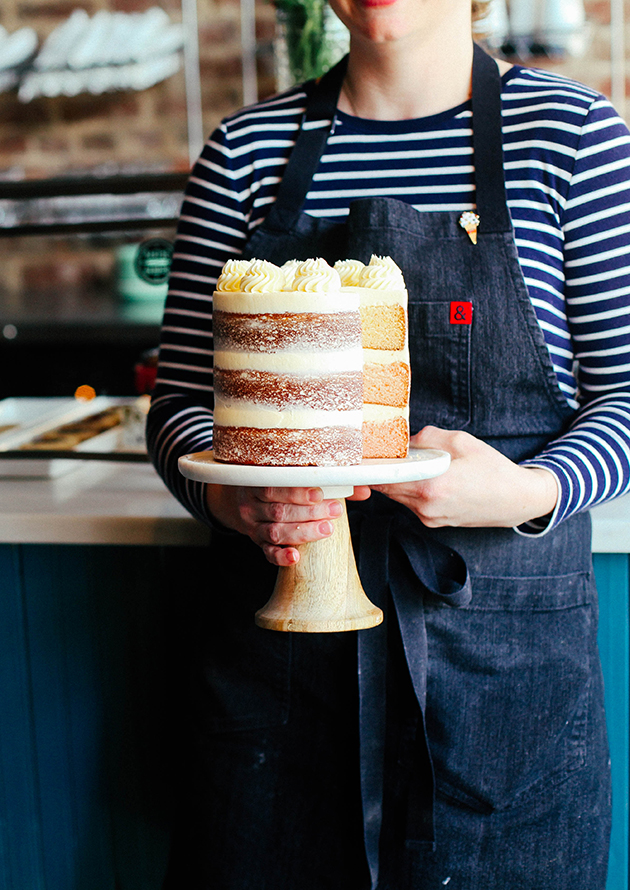 (Ombre Cake from Feast and Forest)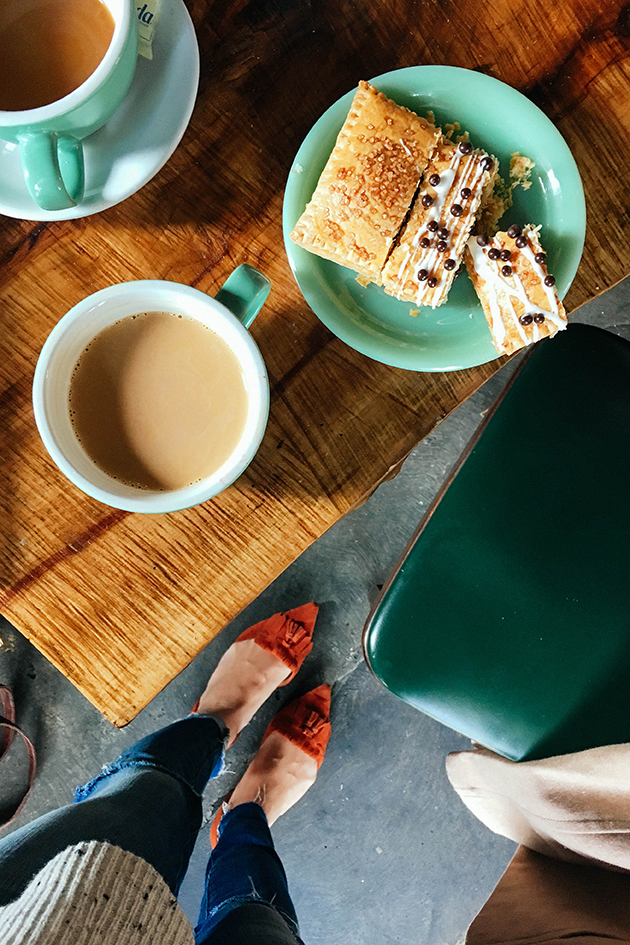 (Nutella Poptarts from Feast and Forest)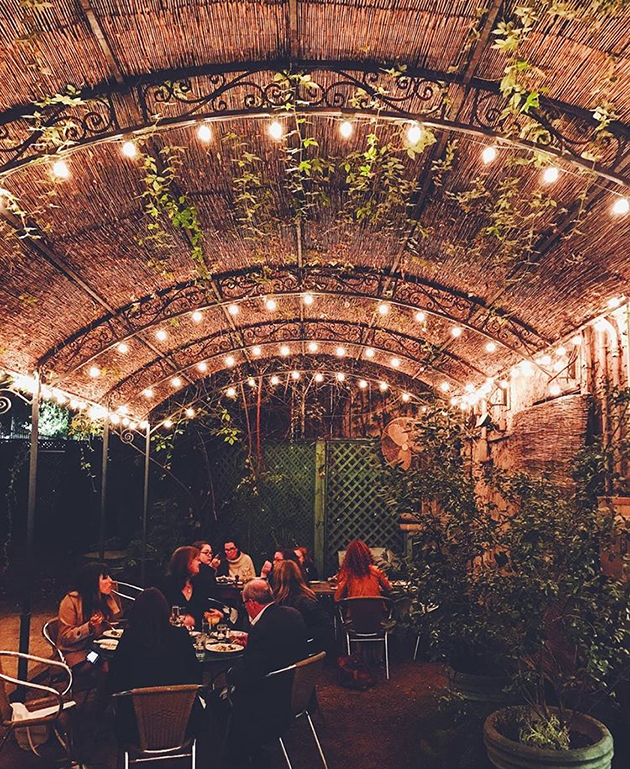 (Chez Fonfon, Photo by Waiting on Martha )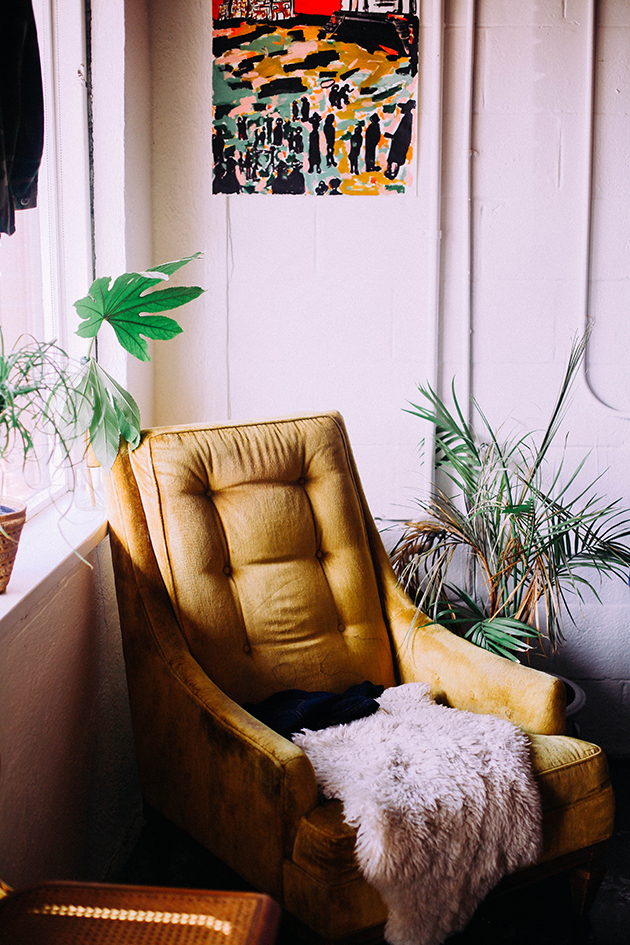 (You know I love a good yellow piece of furniture. via Club Duquette)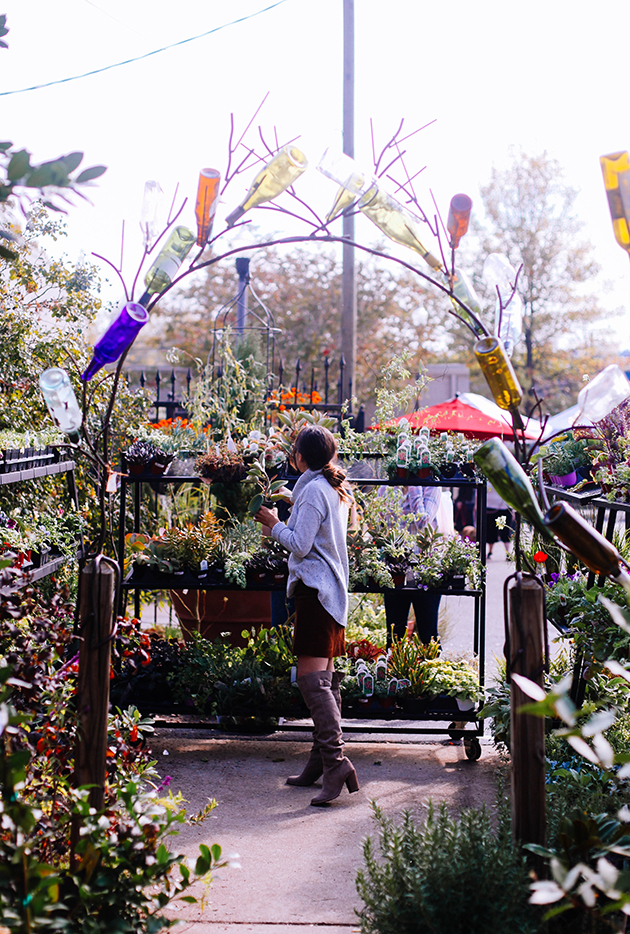 (The Pepper Place Market)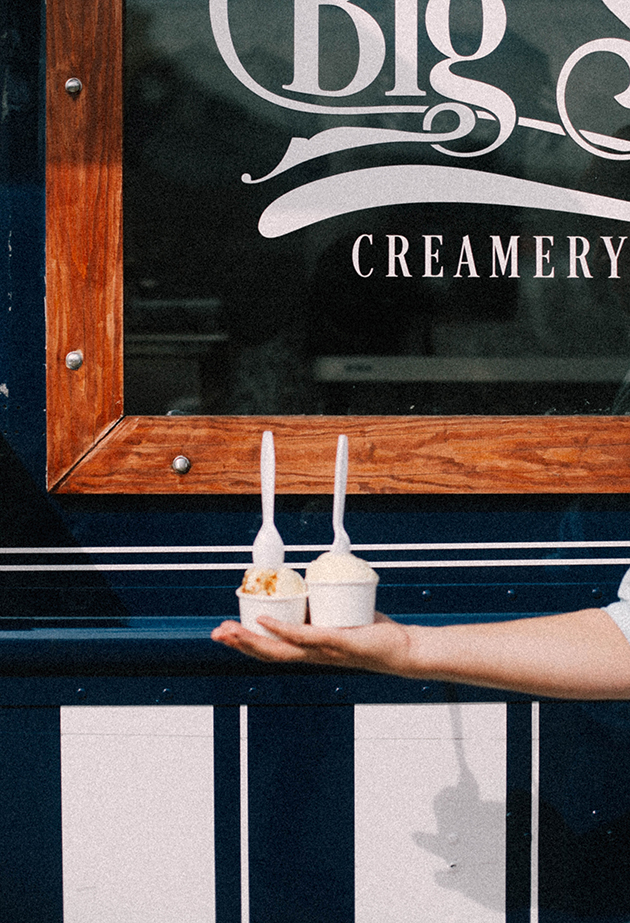 I couldn't get over the food spots in this city. I was not disappointed once! A few spots I highly recommend visiting:
Chez Fonfon – Wowza. Fancy atmosphere and prime ambiance with a delectable menu to match. I never thought I could have such a liking for fish, but maybe the prosecco helped with that;)
Feast and Forest – It's easy to miss this small coffee and breakfast spot, but once you experience it, you will want to keep going back for their Nutella poptarts by Bandit Baking Co., or maybe the breakfast bowl…it involves grits. The quaint decor doesn't hurt either.
Saw's BBQ – I will never be the same. By far the best pulled pork and stuffed baked potato I will ever have. If you need convincing just take note of the wall full of press plaques and the line out the door. This small and humble BBQ joint is a favorite among locals for a reason.
Melt – A myriad of melted sandwiches and fried delights (double stack fried oreos…watch out!), this is tucked into Avondale neighborhood, and is a casual and fun atmosphere with food that will slay your tastebuds. The Flyin' Hawaiin?! Life.
Fancy's on Fifth – Oysters. Lobster Mac n Cheese. Calamari. Need I say more? Located right under The Marble Ring Speakeasy, this casually decadent spot is a perfect place to park it for the evening.
The Marble Ring Speakeasy – With access only through a phone booth in which you have to call to get in, this speakeasy stays true to the 1920's as possible with bartender's in full costume, swanky decor, and lush leather seating areas. It gives the thrill of secrecy, but the class of an intimate gathering with good friends. It's a must see!
Woodlawn Bicycle Cafe – Have you ever had a sweet potato biscuit? It was pretty life changing. This was such a bright and lively cafe to walk into, and we spotted cyclists, young families, and girlfriends all catching up over good food and drink. I didn't want to leave! Also, right around the corner is a cool little shop called Club Duquette. A notable stop in for gifts and unique finds.
Can you tell I like food? I would go back for this reason alone! But wait, there's more…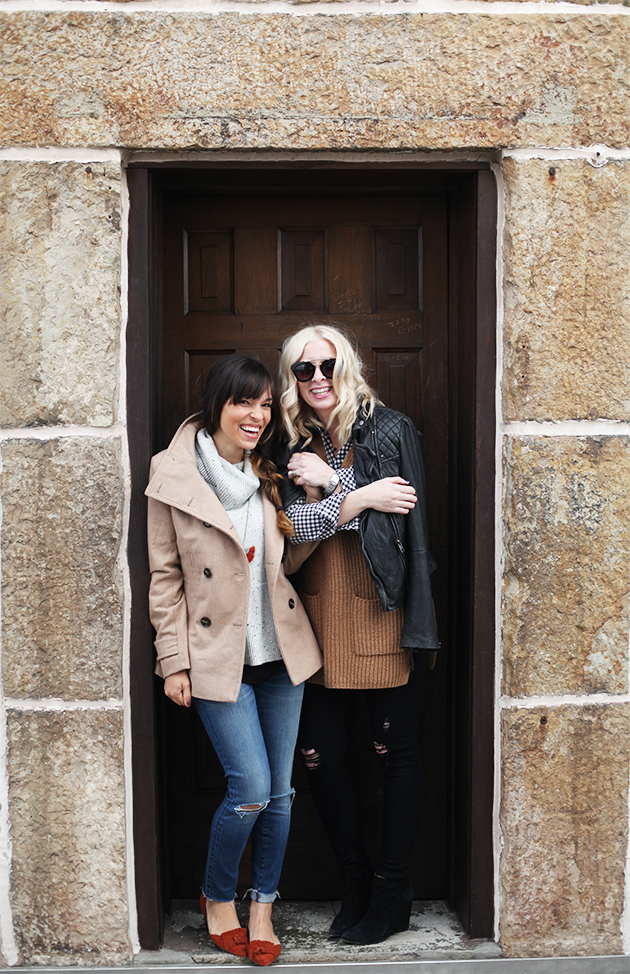 (My friend Mandy of Waiting on Martha and I may have been a tad nervous about the height of The Vulcan.)

Birmingham also has several options for day activities, and I wish we would have had more time to explore them.
Sites to see:
The Vulcan – Get the full perspective of "The Magic City" by riding up to the top of the The Vulcan statue which overlooks Birmingham. (My friend Mandy and I may have been a tad nervous about the height.) A beautiful historical museum and park centered around this statue, which has it's own fascinating story.
Red Mountain Park Beanstalk Adventure – Zip trips, beanstalk forest, and trust falls….I'd say this place is where you would want to take your best guys and gals for an adventure.
The Pepper Place Farmer's Market – Saturday's at The Pepper Place Farmer's Market gather many local food trucks, artists, and vendors. Lots to eat, see, and do. We couldn't resist the Big Scoop Ice Cream truck.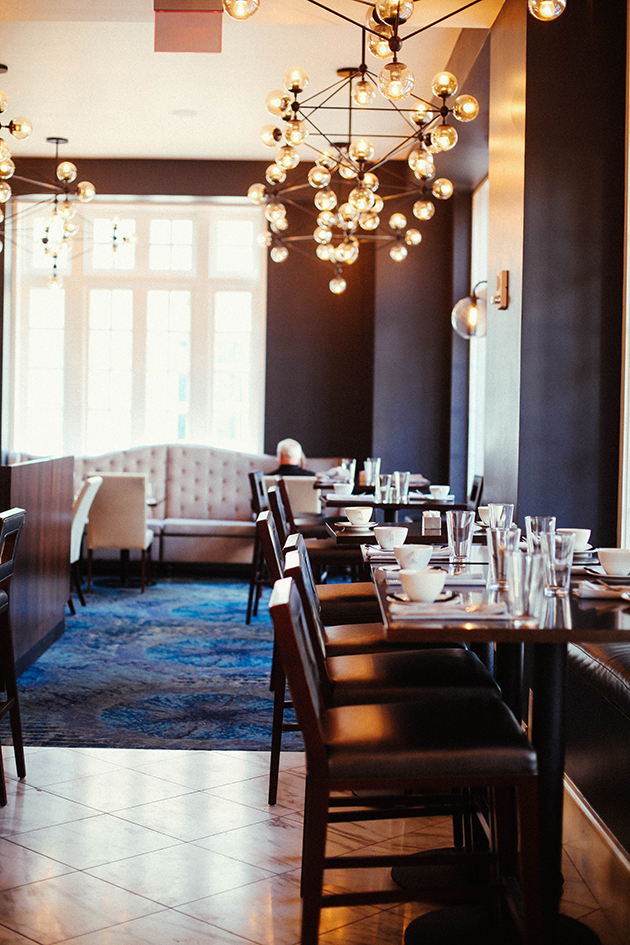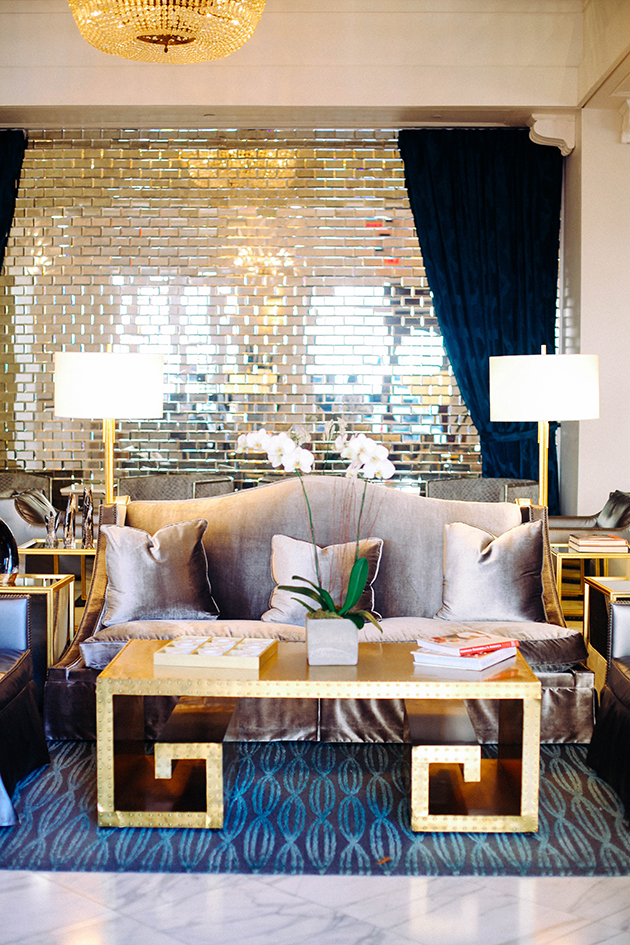 Where we stayed:
The Redmont Hotel is the oldest hotel in Birmingham which was recently completely refinished to maintain historic elements with some modern decor. Isn't it a beauty? We loved getting to catch the famous Veteran's Day parade that happened to march right in front of the hotel. Everyone is incredibly kind, so I highly recommend!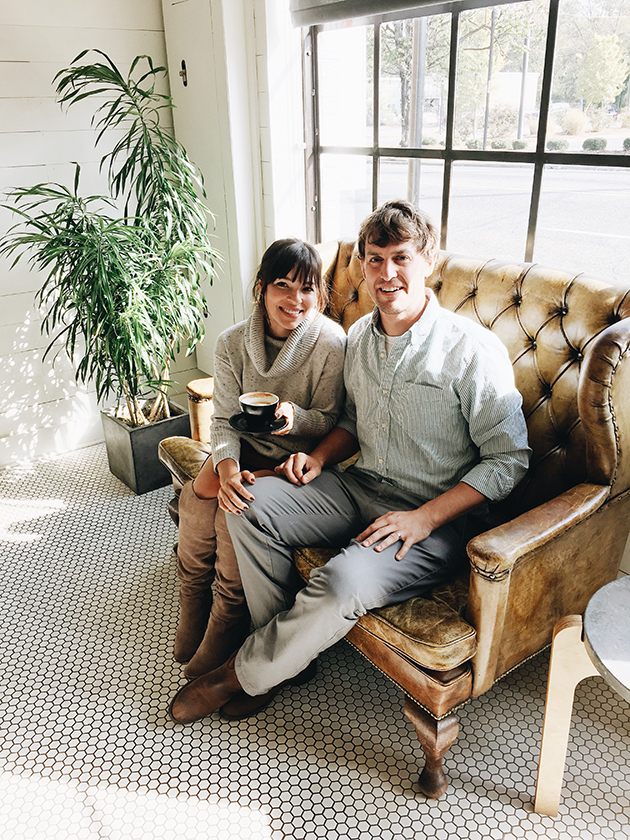 (Just mastering that awkward hand over the knee pose.)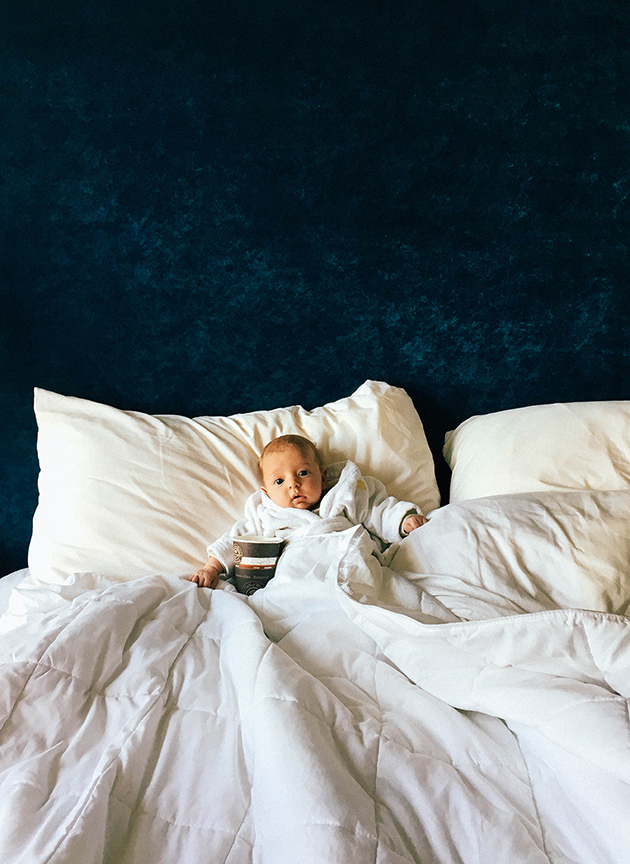 Azelie sure had loads of fun, and demanded the entire bed to sleep in. I'm hoping to bring all of the kids back sometime soon. If not for the adventures, for the sweet potato biscuits…
What southern cities are you hoping to see this year? Would you believe I have yet to see New Orleans? I've got a list growing, but it sure is nice to find a good weekend escape a few hours from home.