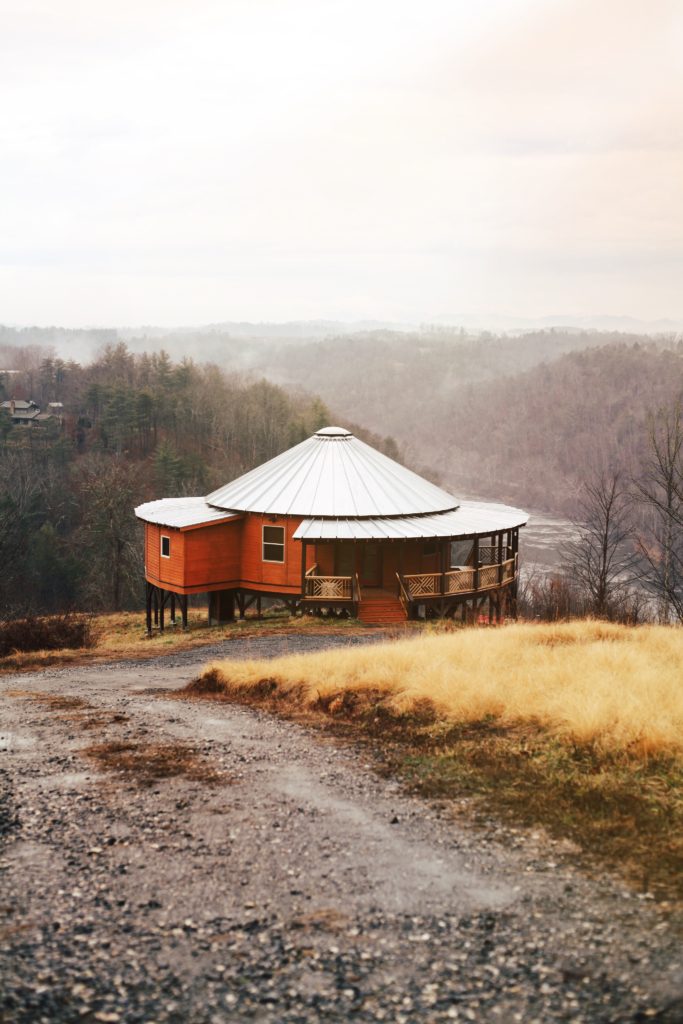 I am not the best at spontaneous travel. It's easy to talk myself out of going anywhere with 5 children, let alone a long car ride and a weekend trip to an unfamiliar city. However, Gabe and I both want to take advantage of any opportunities to spend time as a family, show our kids parts of this country, and encourage adventure and curiosity. So I am learning how to keep things on the simple side with packing, and say yes before thinking too much (hello melancholic). So to be ahead of the eight ball and forgo January squirrely-ness, we headed to Asheville, NC…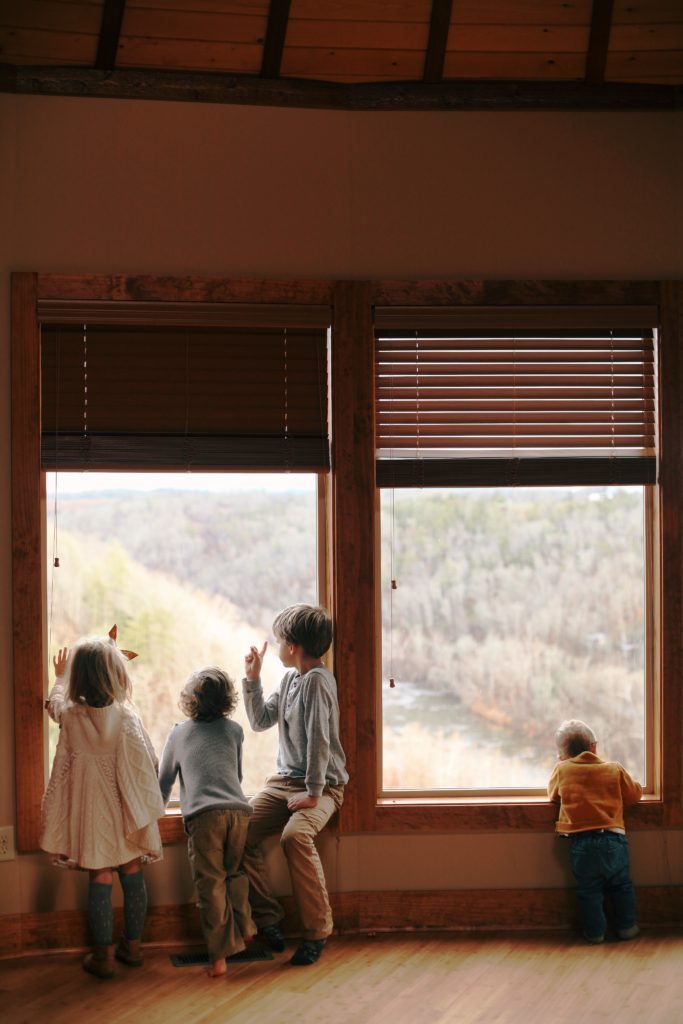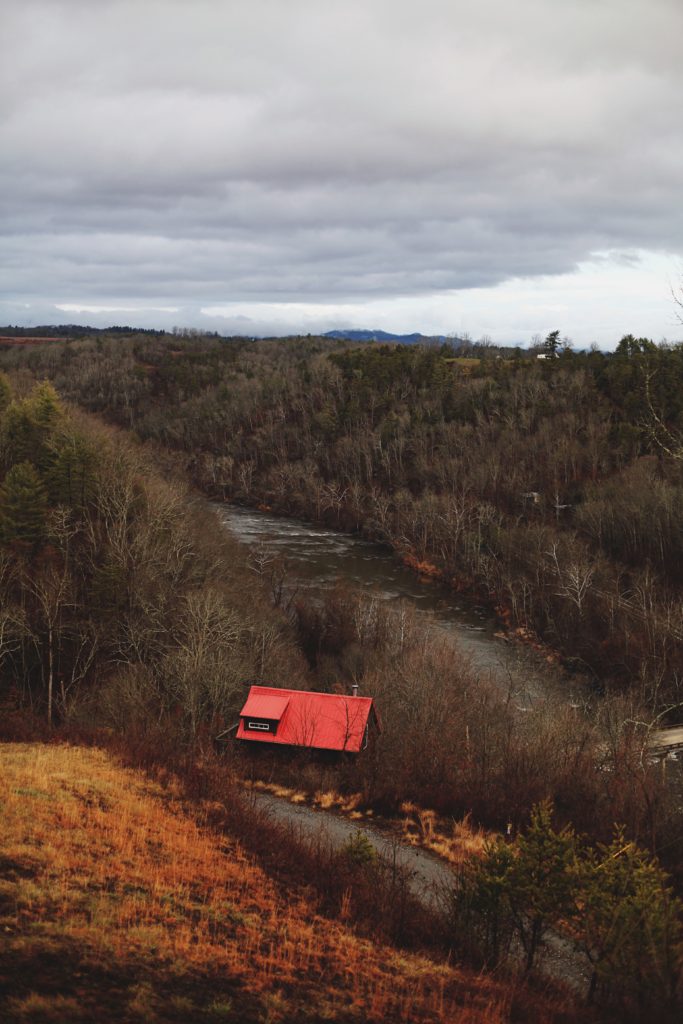 A few weeks ago I was browsing Airbnb and found this incredible cabin that overlooks part of the Appalachian mountains. A good place to experience both the city of Asheville and the sights the mountains had to offer. My children love the outdoors, and we heard there were farm animals on the property. Sold. I ran out of time to do my research on places to see and things to do in the area, but many of you on instagram came to the rescue with fantastic insider recs. I am listing some of them below in case you are planning a trip to Asheville. We decided we have to go back in spring or fall when things are changing colors. It is breathtaking even in January!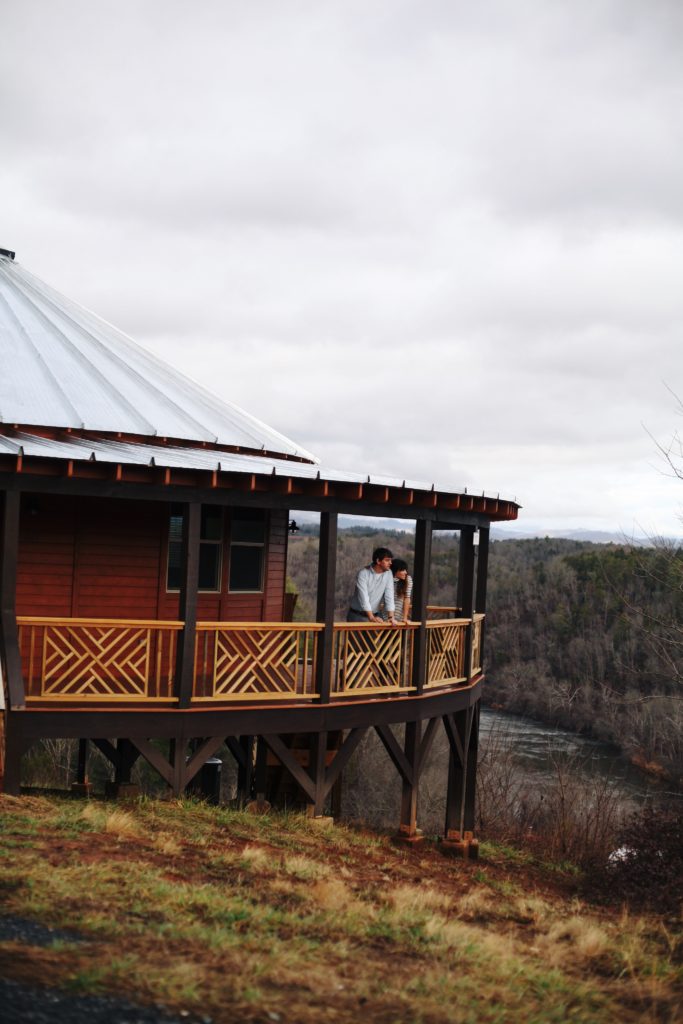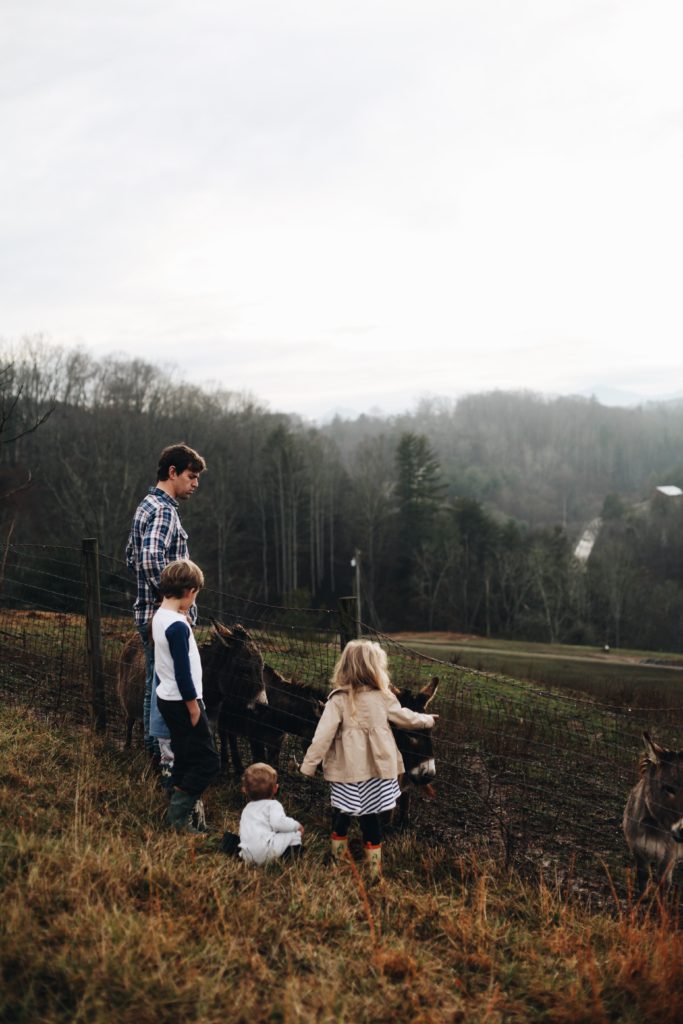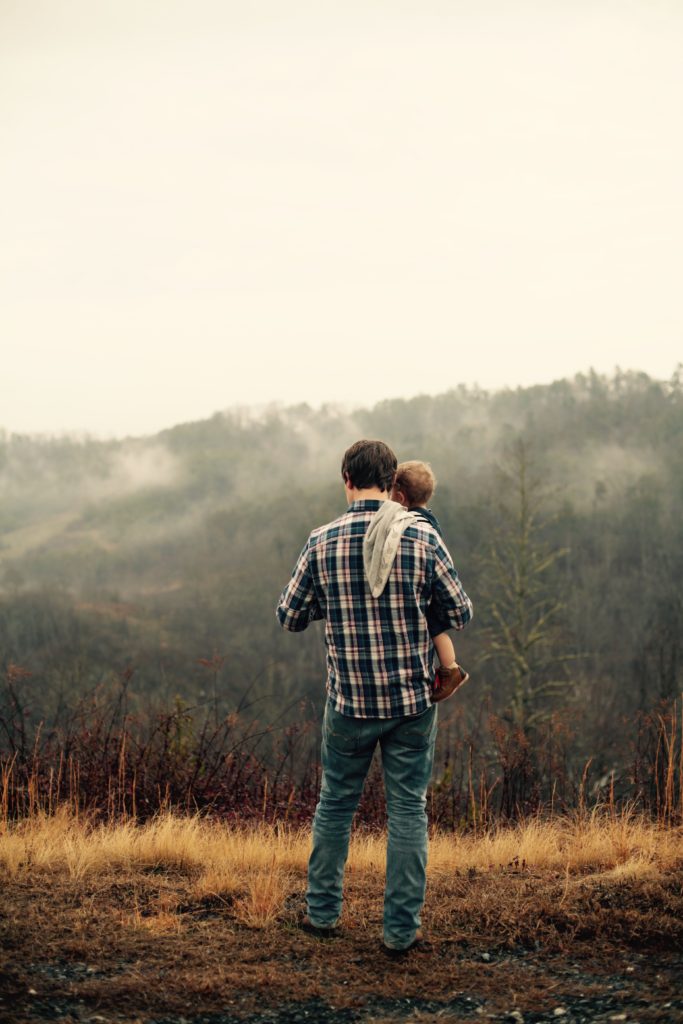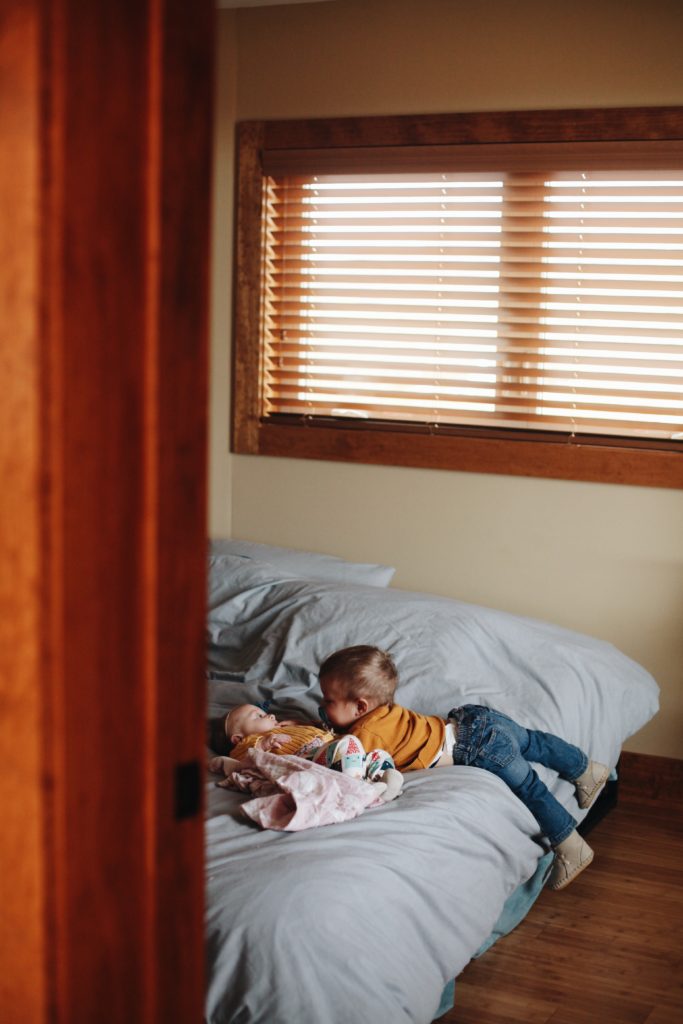 Many of you asked for the direct link so here it is! It's called the Round Retreat by the River, and if you haven't traveled with Airbnb before, you can use my referral code for $35 off your first trip. I can't say enough good things about this place. We had mild weather so we could enjoy the views from the big open windows inside, but also explore outside during the day. There were two big fold down couches in the huge living area, full kitchen, two bathrooms and a shower, and a bedroom off the main room. More than enough space for our crew. That big wrap around porch was a cool spot to drink a cup of joe as the sun rose.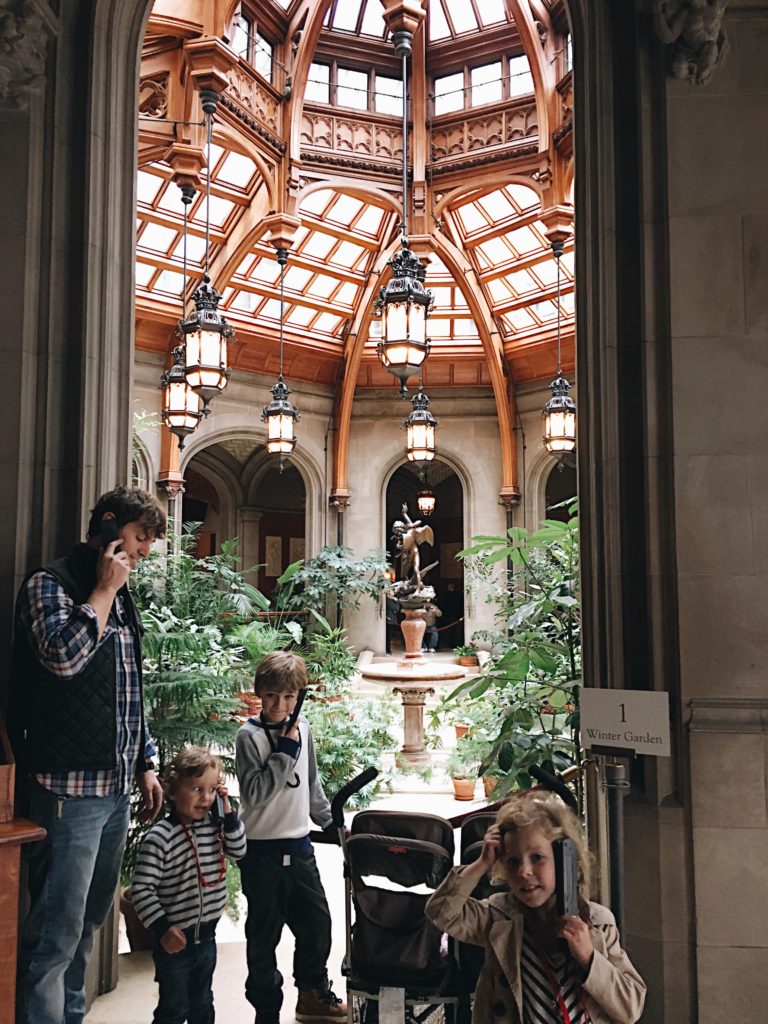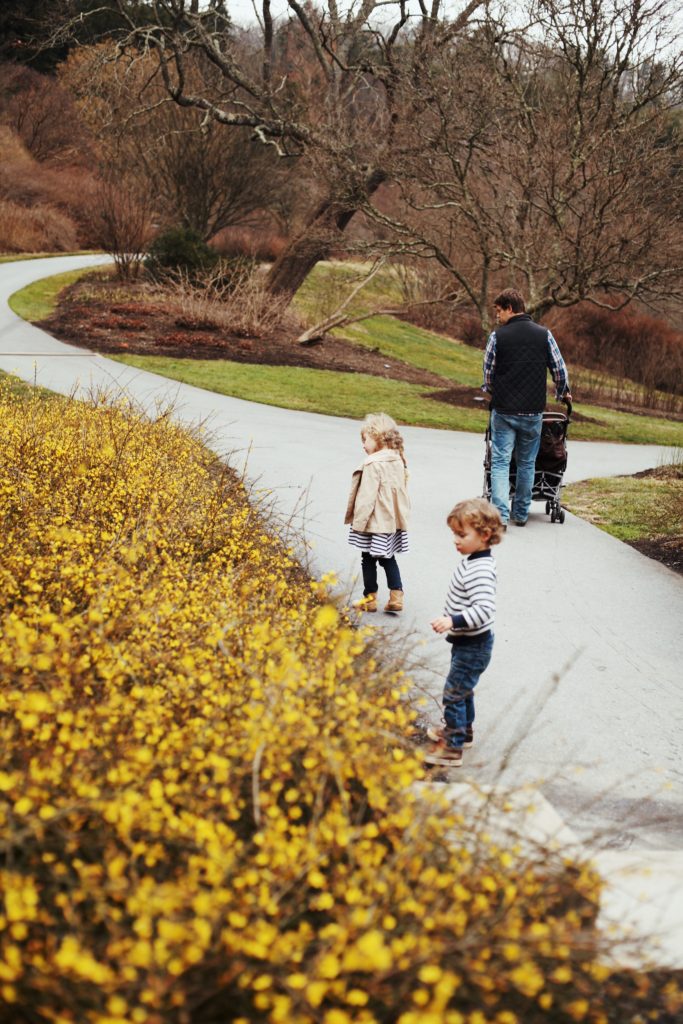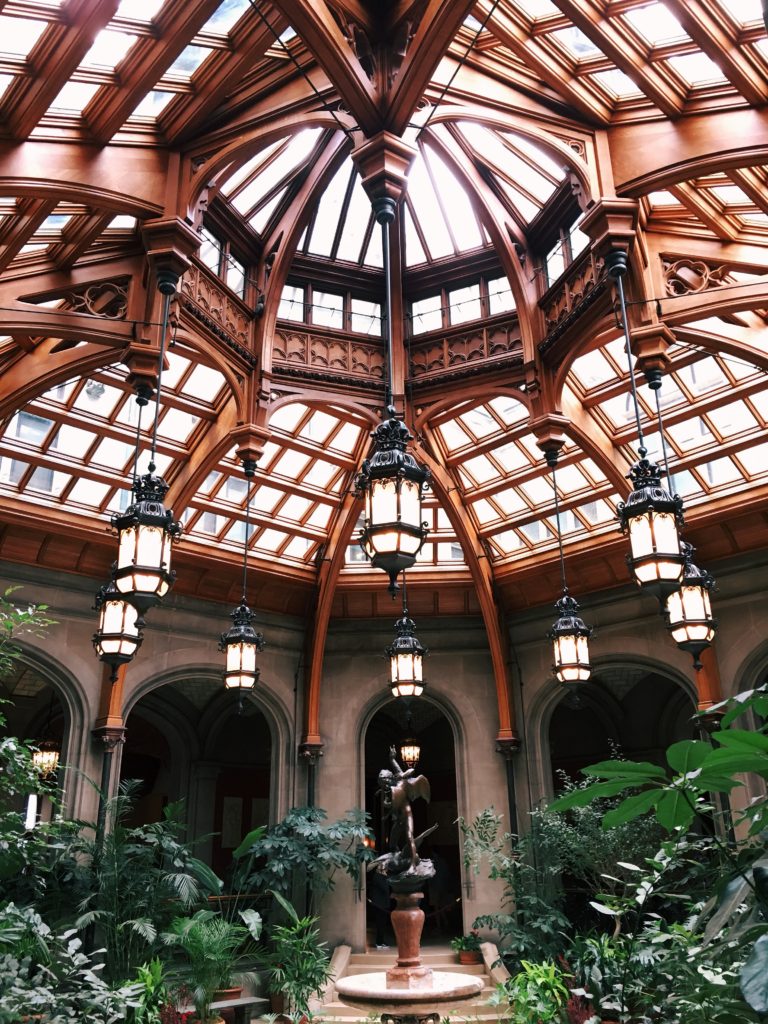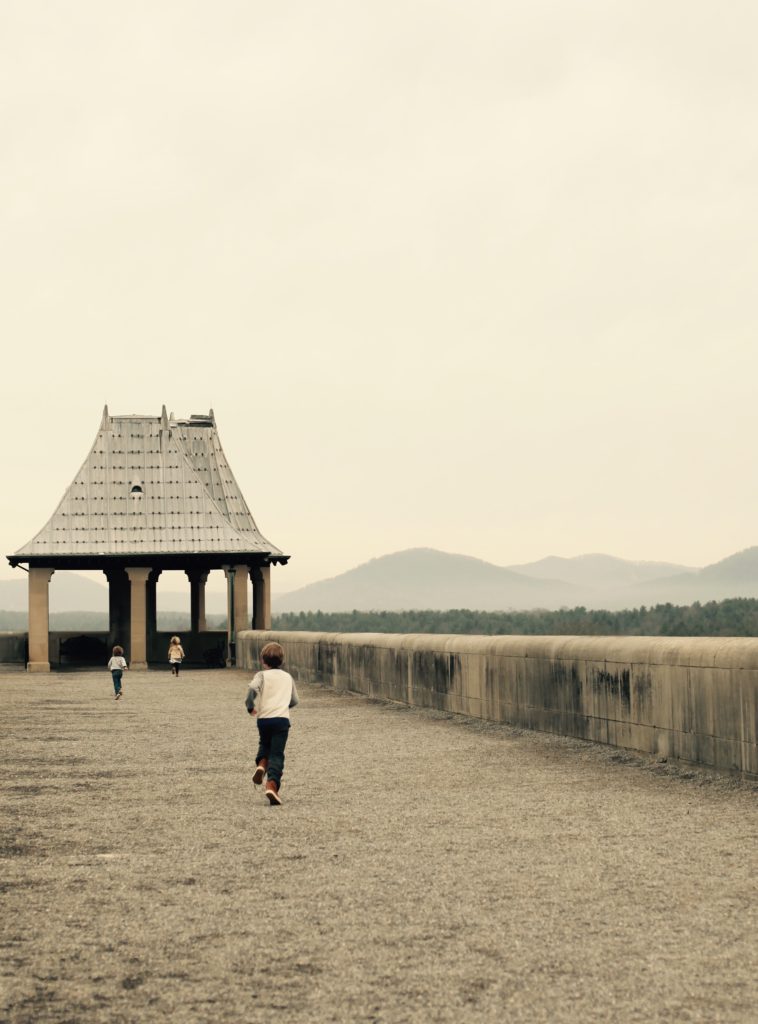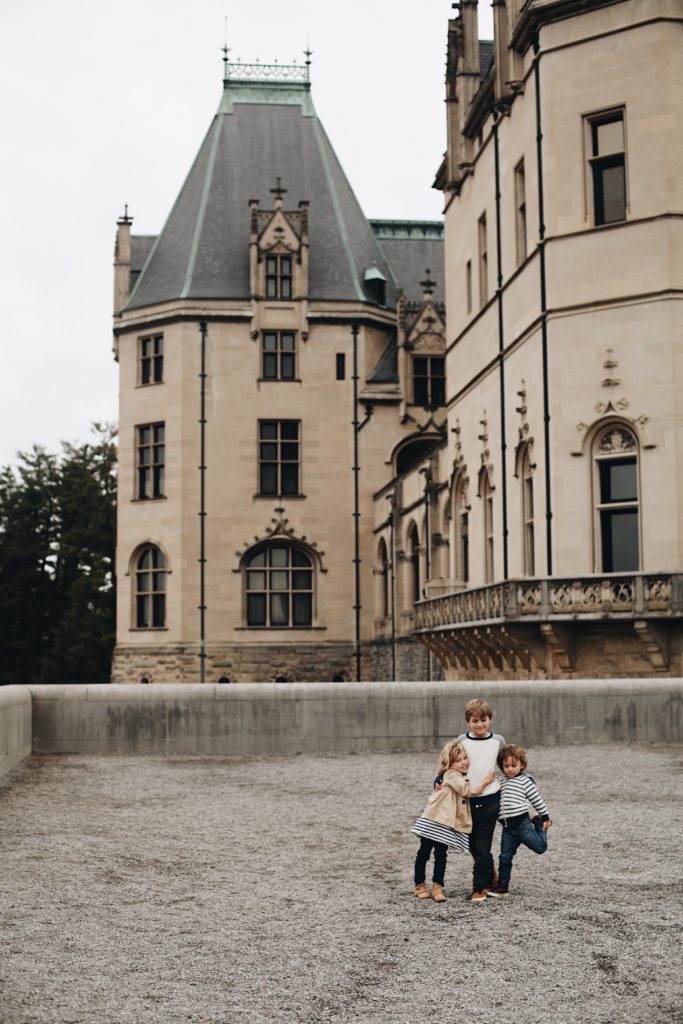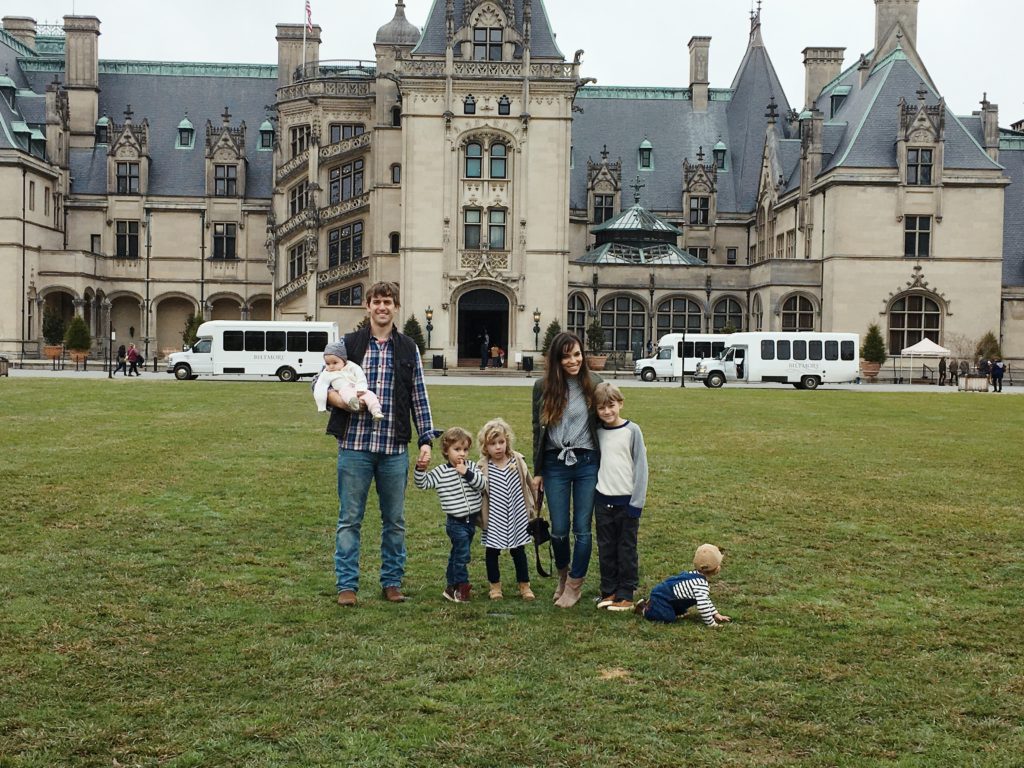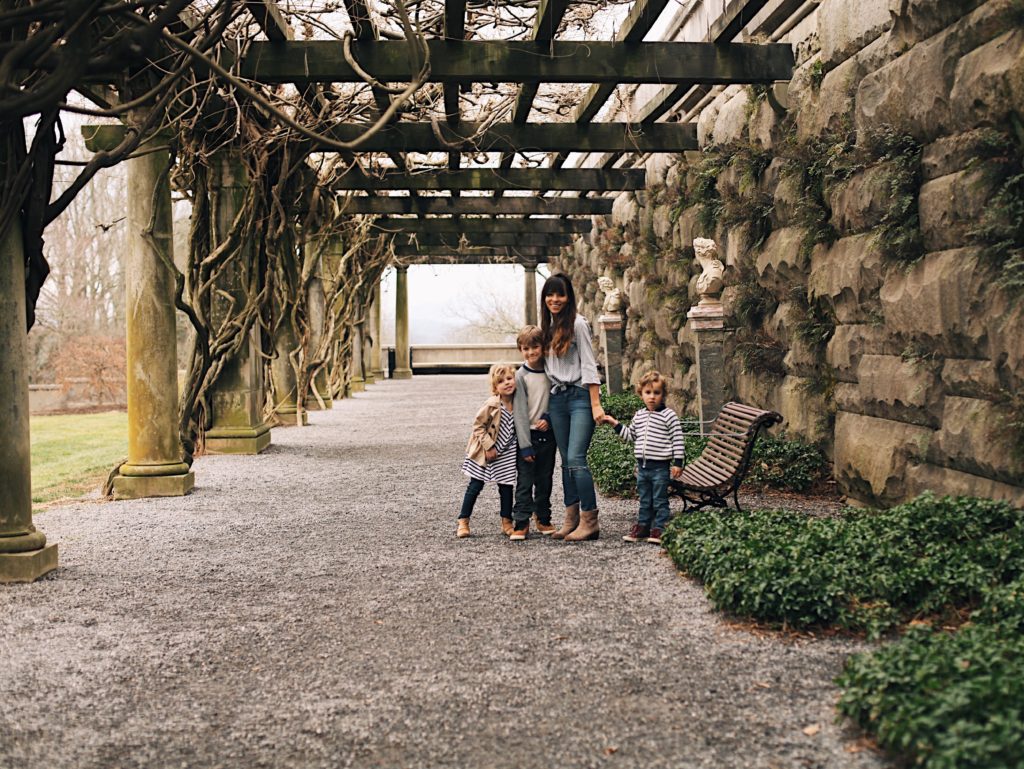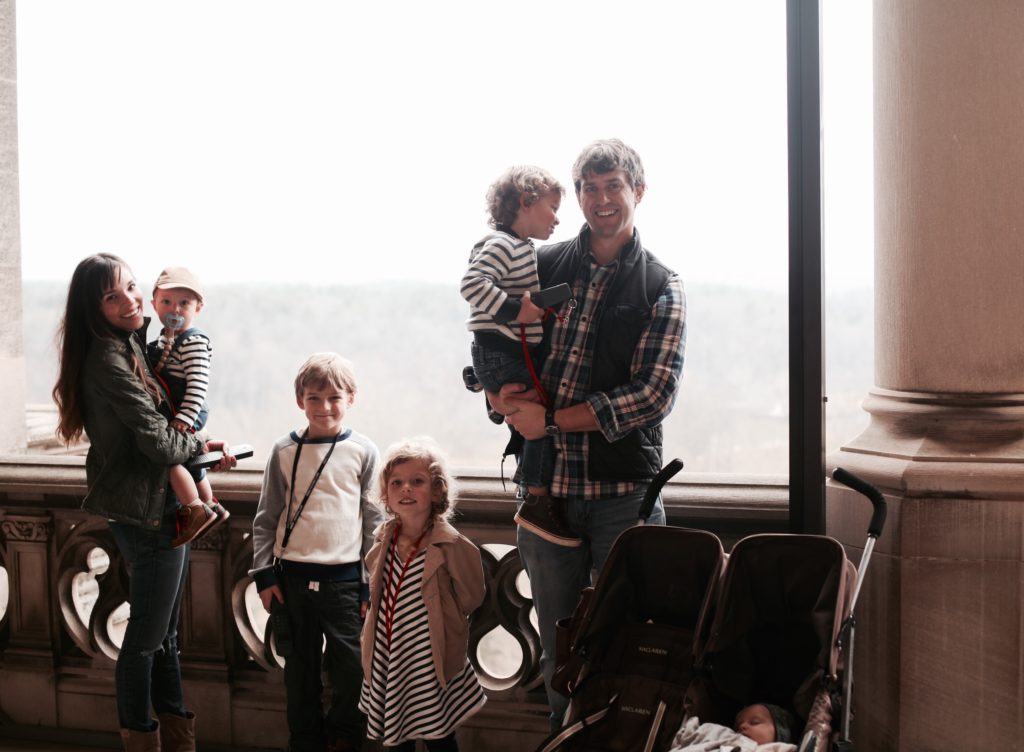 We had soooo many people recommend The Biltmore so we couldn't resist. The entry tickets for adults aren't cheap, but children under 12 are free! I wasn't sure if the kids would dig it as much as Gabe and I would, but they ended up LOVING the experience. It helps that they offer little radios for them to listen to different stories for each room you visit. We could have spent hours touring the grounds and inside the Biltmore, but Rocco hit his limit around the 3 hr mark. I can't begin to fathom how stunning the private gardens are come spring. I have never seen quite a property like it. Max thought it was "Aslan's castle"….we went ahead and let him think so;) If you have any questions about this place with little ones let me know!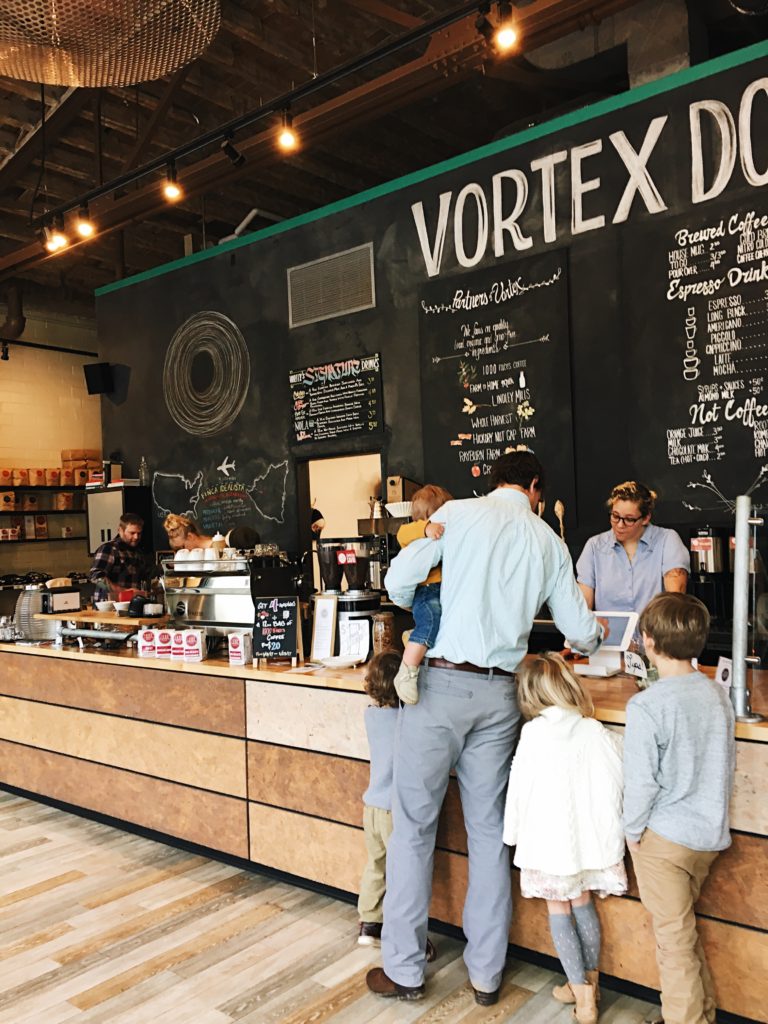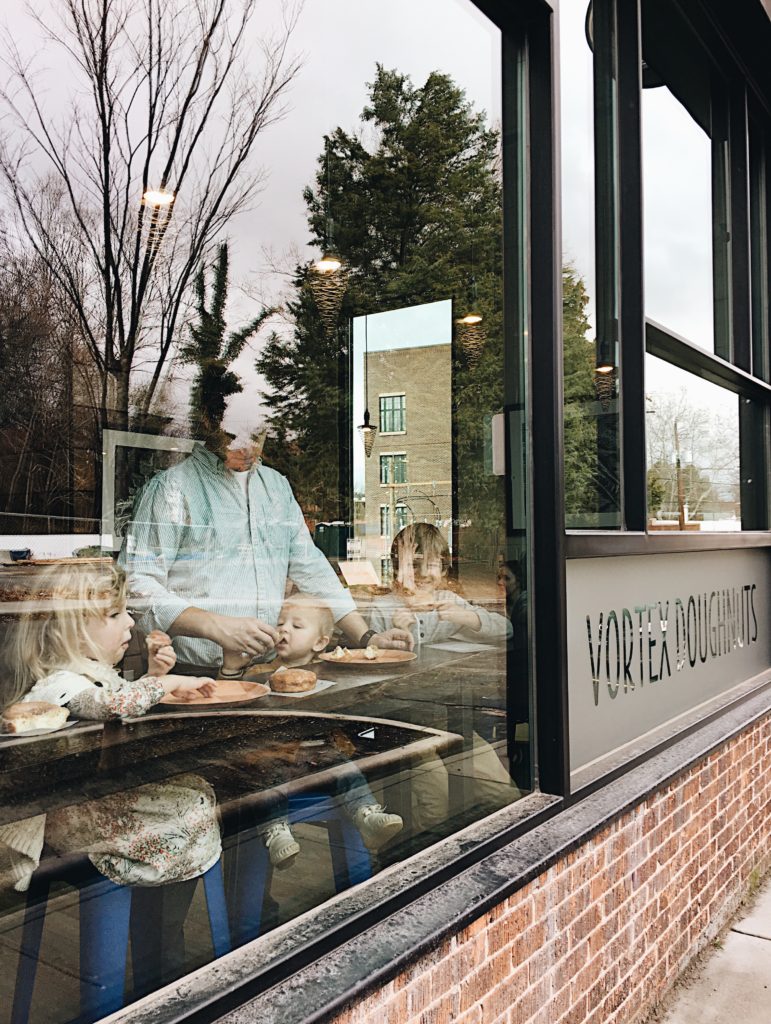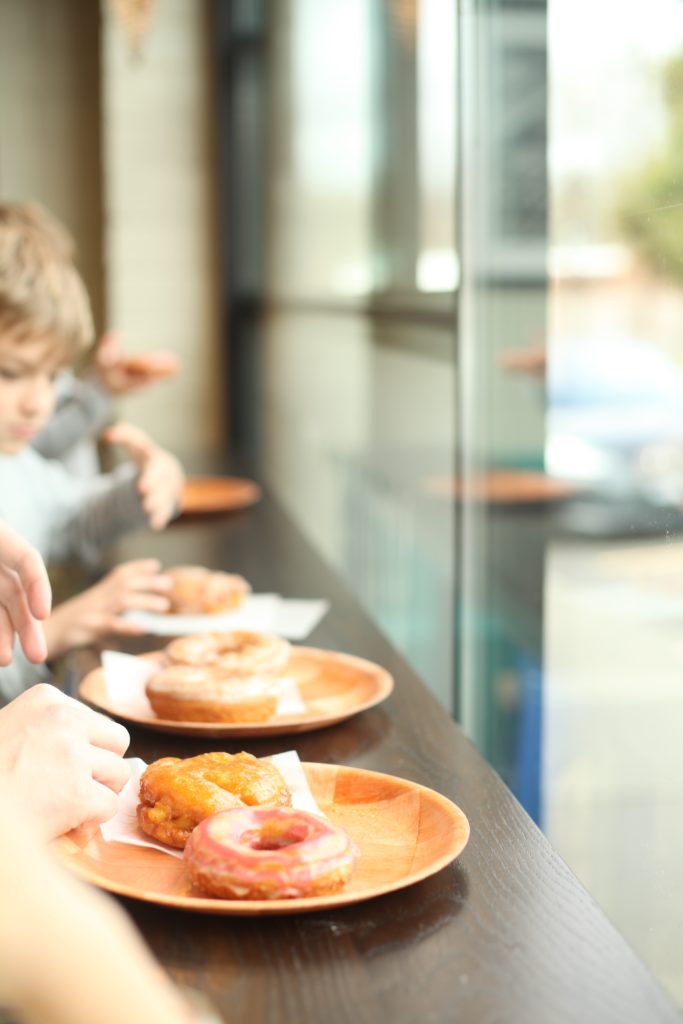 We also got to experience some sweet eateries like Vortex Doughnuts and French Broad Chocolate. Highly recommend both. Both richly delicious and kid friendly.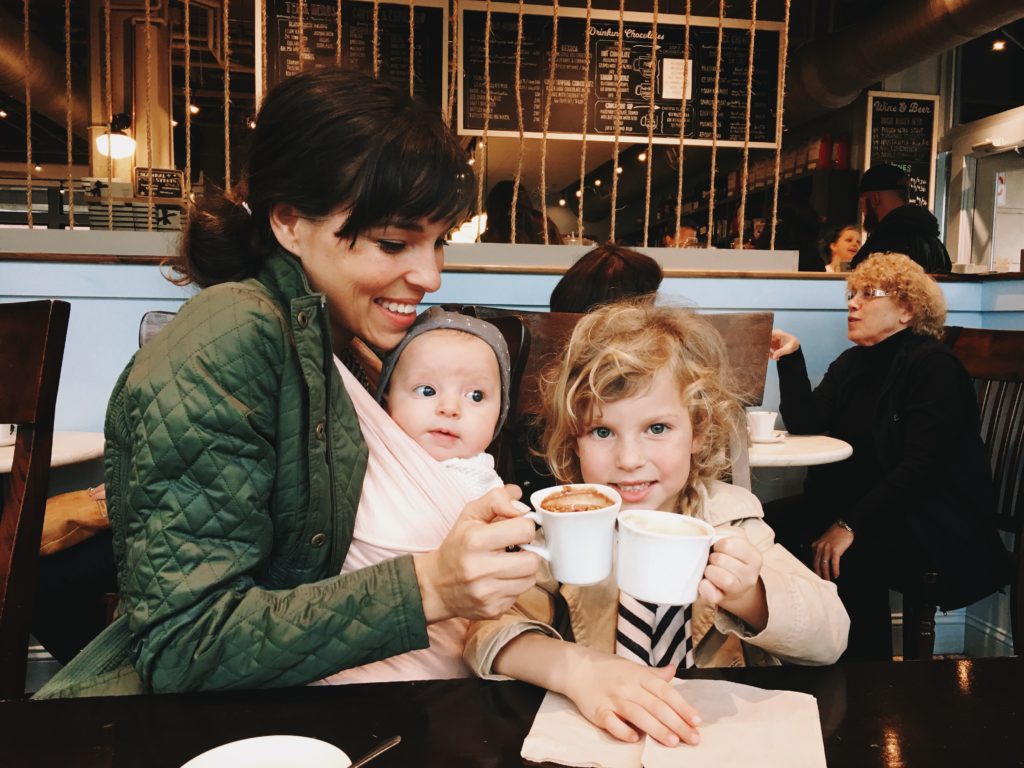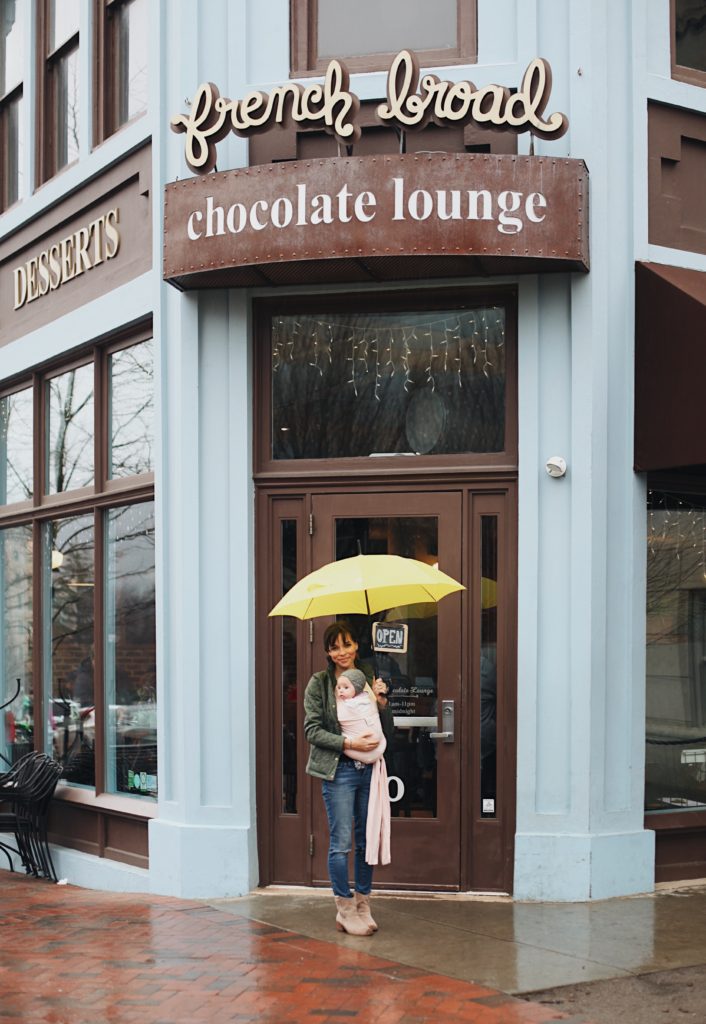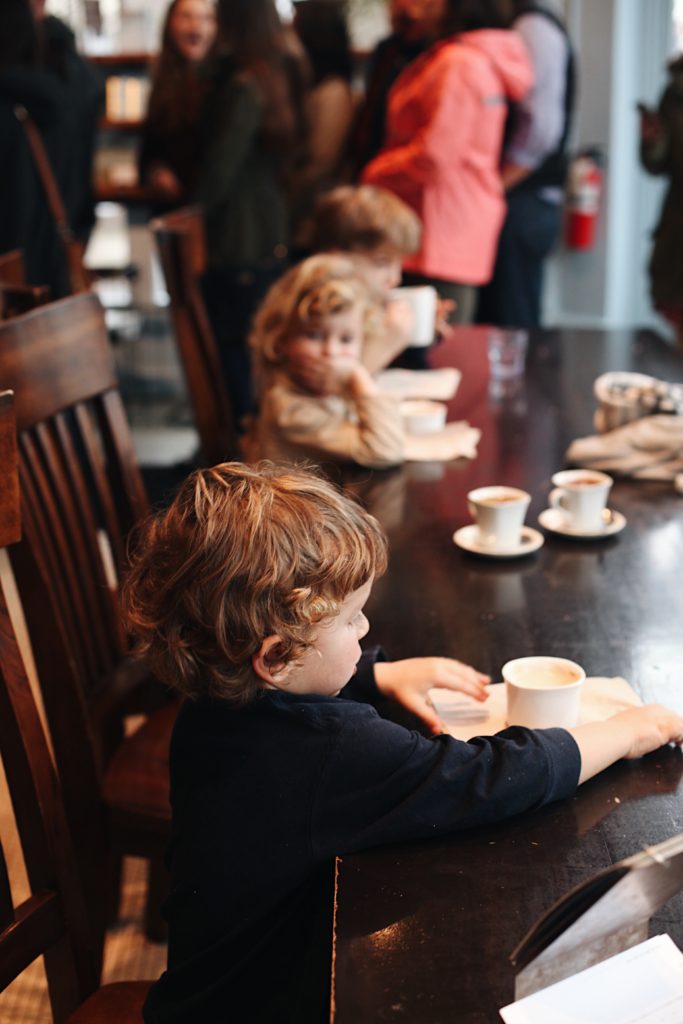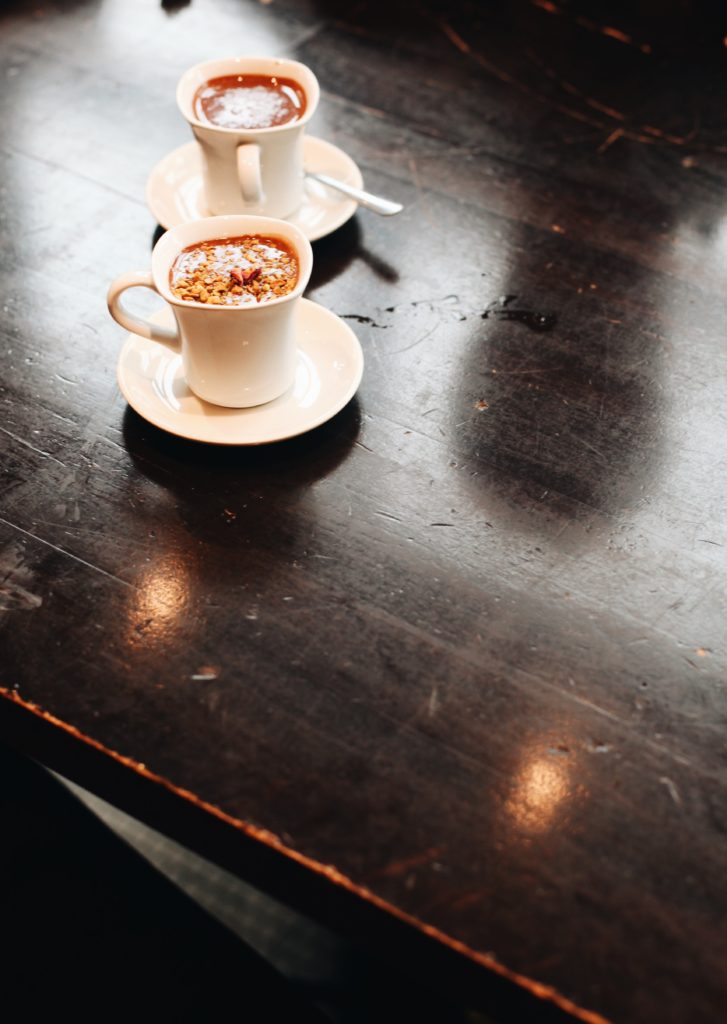 Here are some additional spots that we got recommendations for we wanted to share with you!…
Eateries: Sunny Point, D & D Coffee, Over EasyVortex Doughnuts, Biscuit Head, White Duck Taco, French Broad Chocolate, Grove Park Inn,
Places to hike and see: Max Patch, Blue Ridge Parkway, The Biltmore, The Riverwalk arts district
Any places you want to add to this list for people to reference? Feel free to leave in the comment section:)
There are so many cities in the southern states to explore, and I am thankful we live in a central city to take advantage of this. Here's to thinking less, jumping more, and hopefully dealing with more fruitful consequences than anything!