This list is a combination of spots we tried and loved over the last few visits to Charleston, as well as some spots that some of you readers recommended! A few family friendly spots we highlighted were in our last post about our most recent trip. I hope this can be a helpful guide if you are planning a trip to the area. Of course I am sure you can find more thorough city guides to this city, so keep in mind there are much more sites to see! It really is one of our favorite cities because of the historical elements, architectural charm, peaceful atmosphere, divine food, and undeniable charm.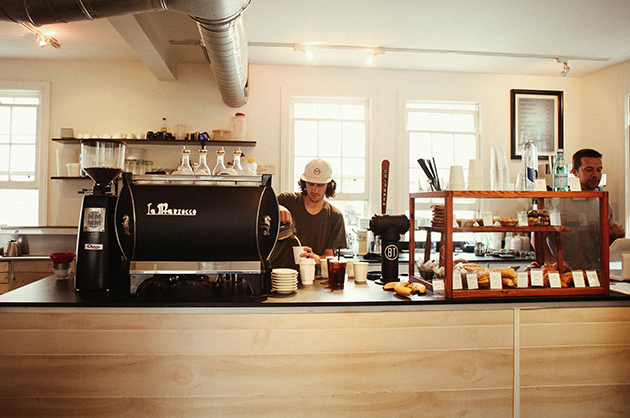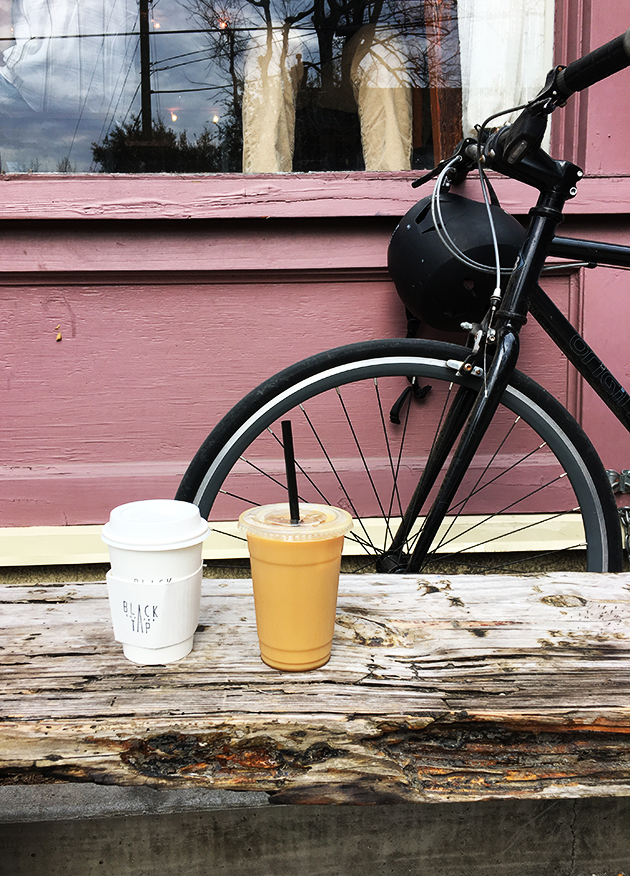 (Black Tap Coffee)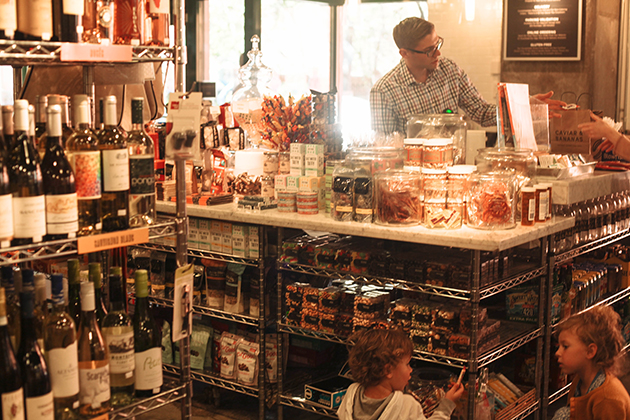 (Caviar and Bananas)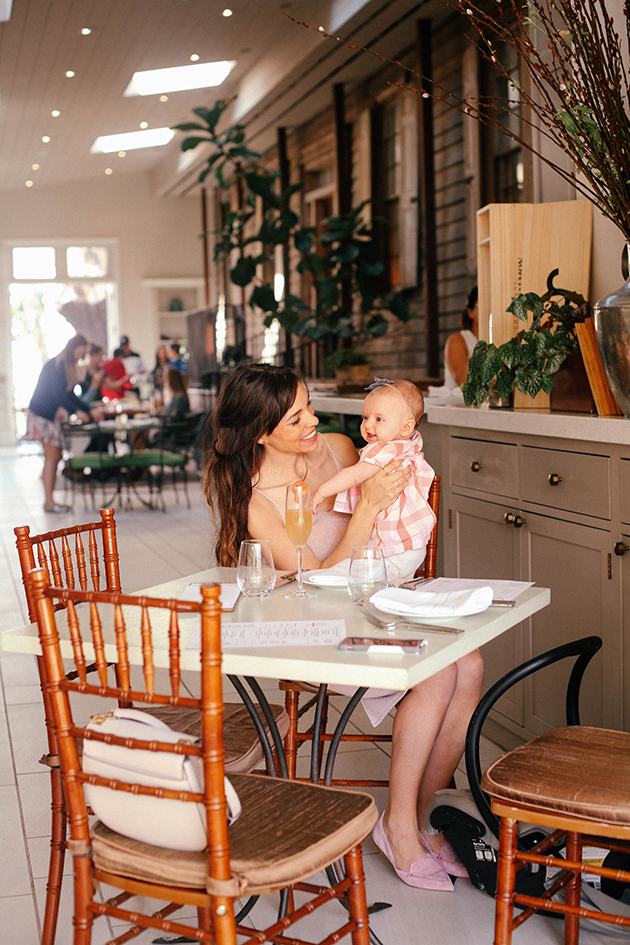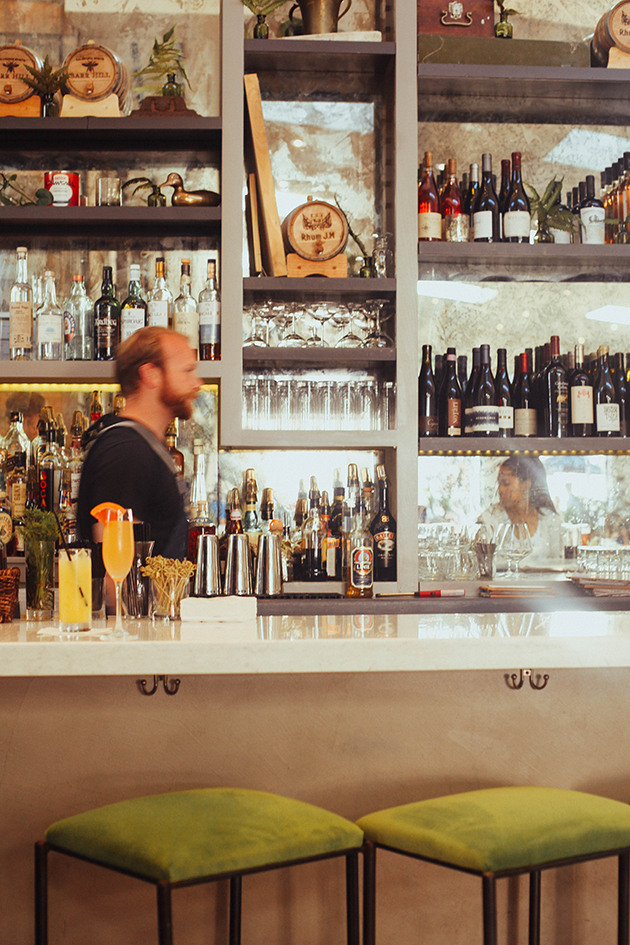 (Cannon Green)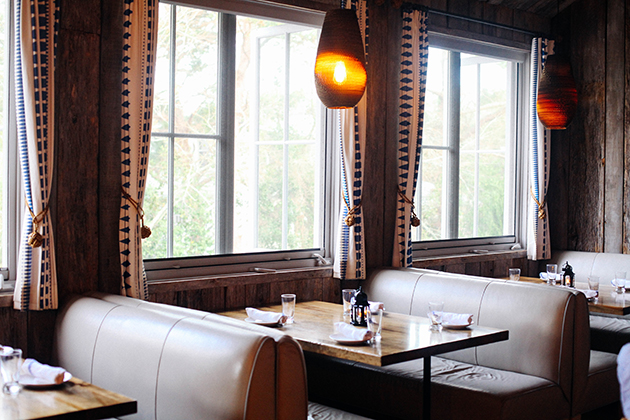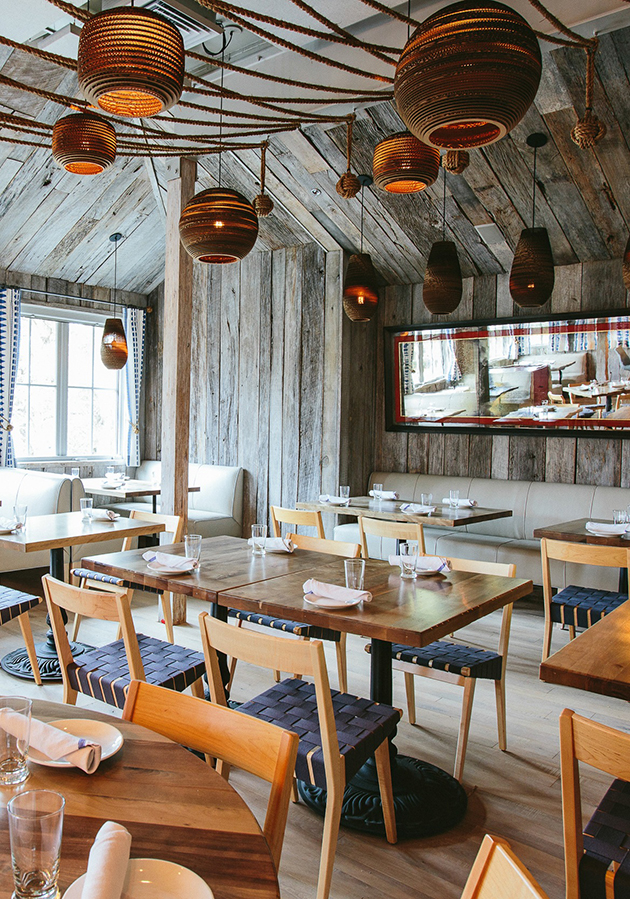 (Photo by Obstinate Daughter)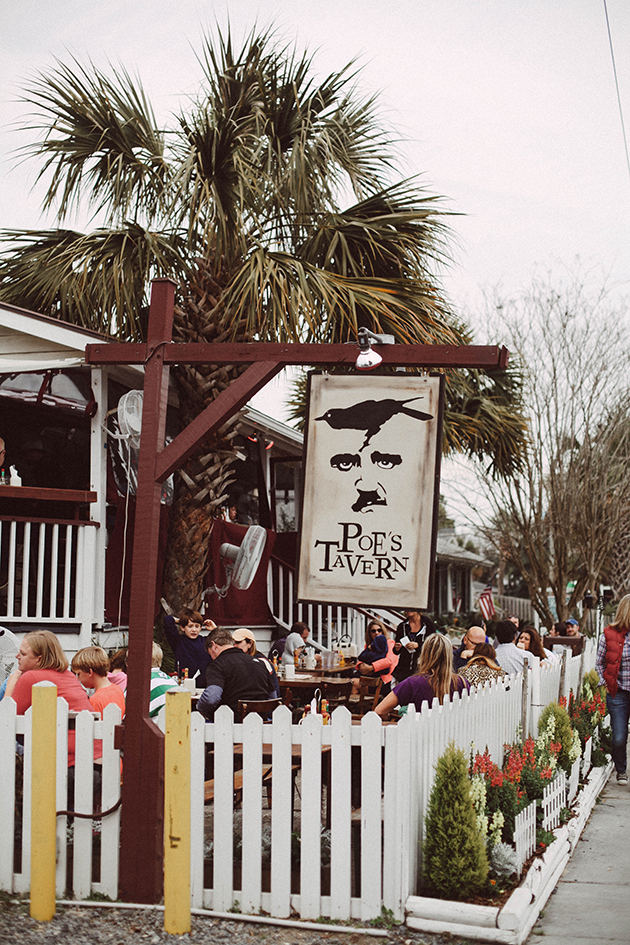 (Poe's Tavern)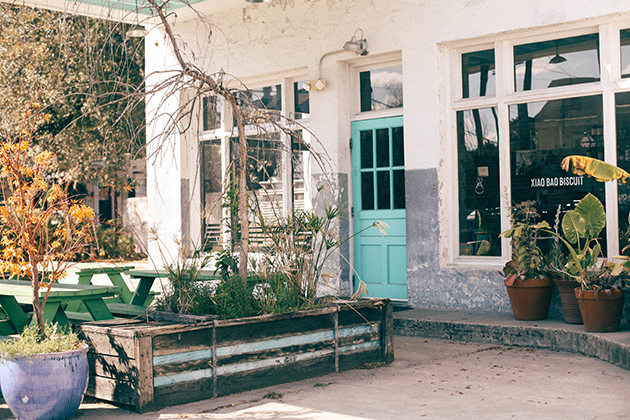 (Xiao Bao Biscuit)
Coffee // Brunch Spots:
*Caviar and Bananas
Black Tap Coffee
*Xiao Bao Biscuit
*Callie's Hot Little Biscuit
Queen Street Grocery
*Sea Biscuit Cafe (Isle of Palms)
Cannon Green
Lunch + Dinner Spots:
Poogan's Porch
The Ordinary
*Poe's Tavern (Sullivan's Island)
*Obstinate Daughter (Sullivan's Island)
Butcher and Bee
Fig
Sweets:
*Peace Pies
Sugar Bakeshop
Can you tell we love food? You really can't go wrong with either of these places, but make sure and call ahead to make reservations for those that have that option (I love using open table), or go for a mid afternoon lunch if you want to avoid crowds. Some of these spots are tight quarters so I put an asterisk next to the ones I thought were best with little ones.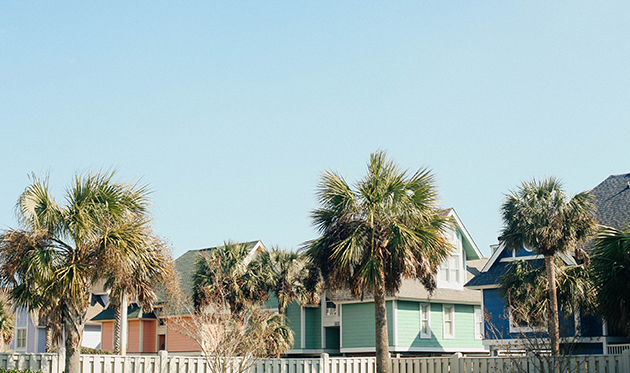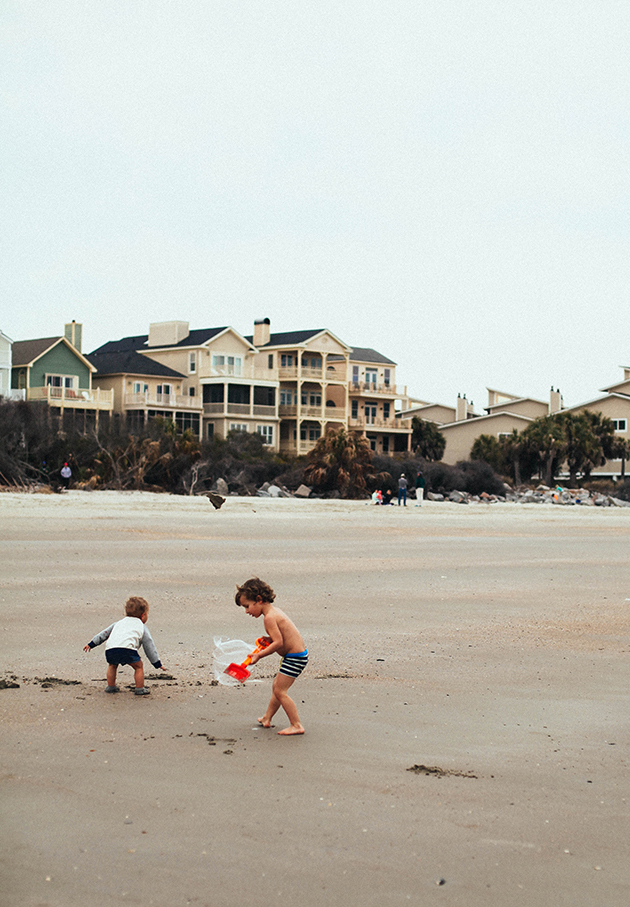 (Isle of Palms)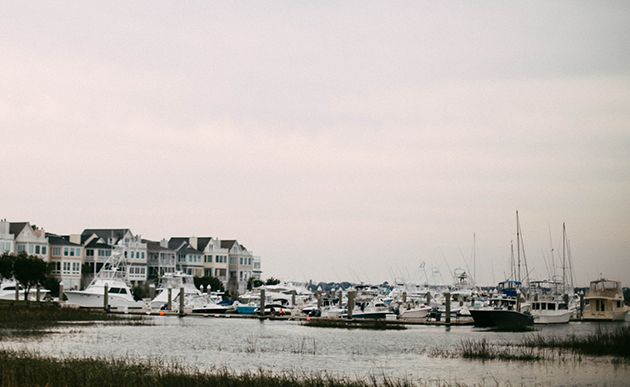 (Sullivans Island)
Beaches:
One of the reasons we love Charleston so much is their wide flat beaches which makes it so much easier to bring little ones for the afternoon. It feels much safer to me than the steeper inclines and shorter beaches I have been to elsewhere. It also makes it easy to ride bikes! There are a few really good beaches in Charleston.
Isle of Palms – If you can catch a sunrise here you won't be disappointed. We got to catch them each morning from our Airbnb, and it would have been enough to make the trip worth it! We spent every afternoon here, and since we went in February it was next to empty despite the warmer temps!
Sullivans Island – There are so many good food joints off of Sullivans so if you want to plan a day on the beach, this is a good place to hit. There are also really good places to check out boats (our boys looove to do this) along the piers.
Folly Island – I have never seen a larger fiery sunset than on a drive to Folly Beach. There are also a ton of good nooks for fishing and small little beaches to enjoy. I've heard Lost Dog Cafe is worth a visit as well.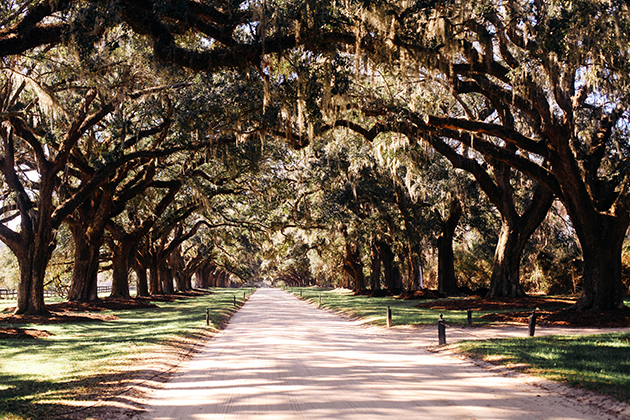 (Boone Hall Plantation)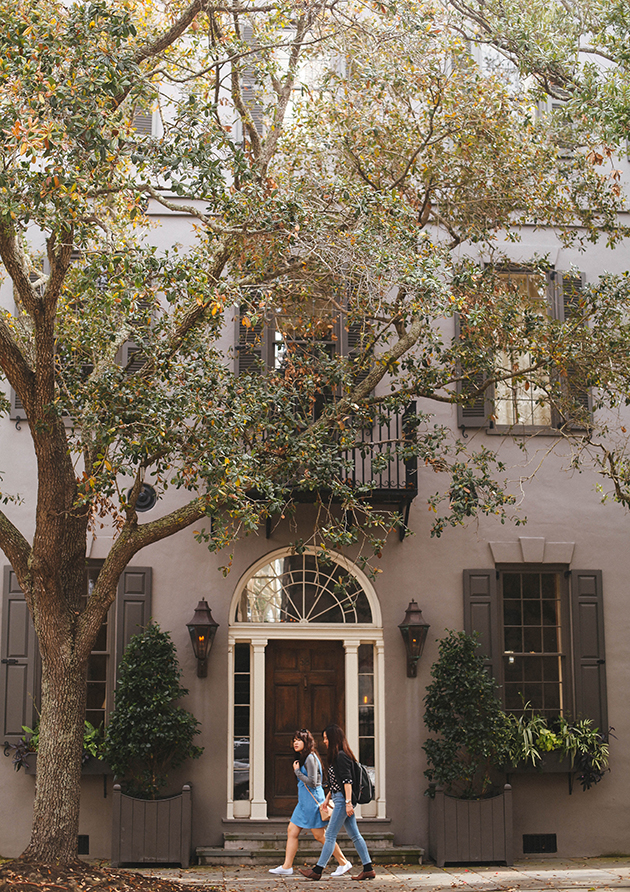 Things to do:
There are enough things to do in Charleston to keep you busy for months, but if you enjoy history or even just enjoy getting to the roots of a town, these are things you gotta do!
Carriage Tours – Part of Charleston's charm is thanks to the old horse and carriages that ride around the city all day long. Pick a part of the city you want more background info on, and enjoy a ride.
Nathaniel Russel House Tour – There are so many old historic homes to tour, so definitely look up the schedules for the ones you want to see and take a tour after brunch in the morning hours. We loved the Nathaniel Russel House for its gardens especially!
The Battery / White Point Gardens – Breathtaking old trees, big old mansions, and a view of Ft. Sumter. This is one of my personal favorite spots in Charleston. Our little ones really loved it as well.
Ft Sumter Tours – You can schedule this online, but for the historical junkies like Gabe, this would be a cool tour to take part in since you take a boat out to this spot.
Rent Bikes ride along rainbow row – There are a ton of spots to rent bikes on the beach and in the city. We did this the first few times we visited and it was my favorite part of the trip. So many good spots to see, but I loved riding down the battery park and up through rainbow row!
Charleston Farmers Market – One of the best farmer's markets on this side of the country in my opinion. Lots of good food trucks, fresh produce, and live music! It was too early to hit up in February, but it runs from April-October each year.

Plantations – There are a few plantations to see and tour that give plenty of space for you to roam and stretch your legs if you are tired of the busy city scene. Boone Hall Plantation was fantastic, and we hope to see Magnolia Plantation or Middleton Plantation next time.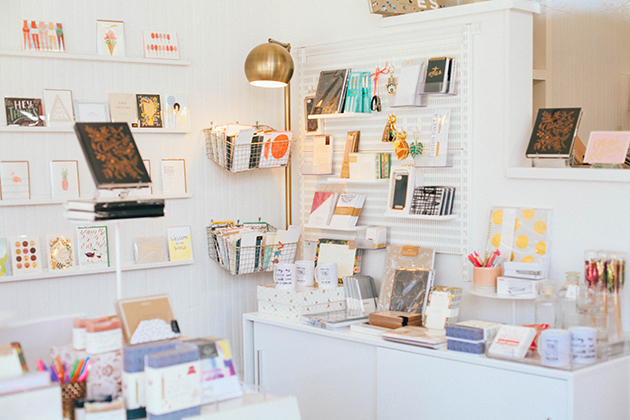 (Mac and Murphy)
Shop:
King St. There are a million shops along King St., but it is the busiest spot for tourists so I'd recommend picking out your spots ahead of time on this site and hitting them up during the week if possible!
Mac and Murphy – Down the road from Cannon Green is Mac and Murphy and Sugar Bakeshop! A perfect trifecta if you ask me;) Just keep in mind they are closed on Sundays.
Blue Bicycle Books – Gabe and i love old book stores so this is the coolest shop fellow bookworms would appreciate.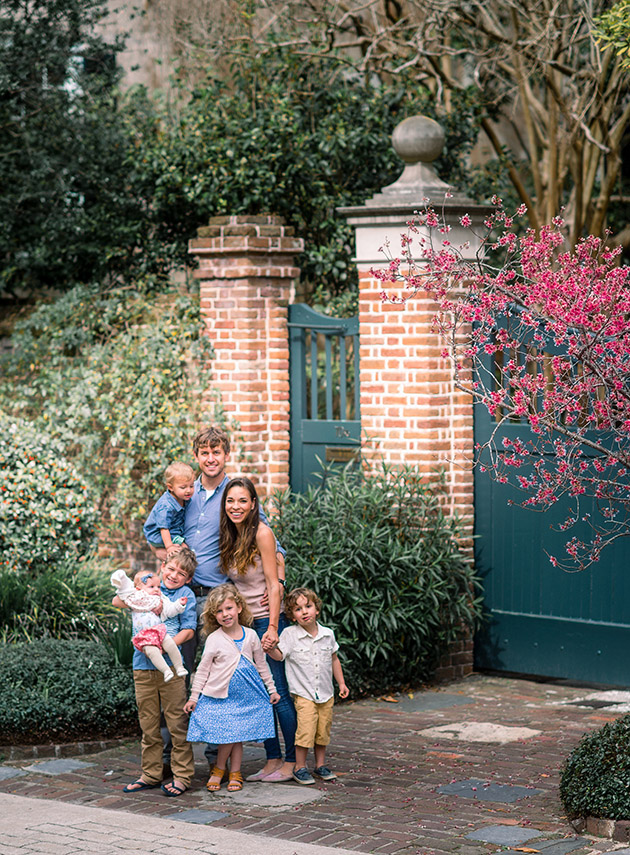 Photography – If you are getting married in Charleston or planning other events, I highly recommend Tim Willoughby. He is a friend of ours from college who actually photographed our wedding, so we were able to steal a little time for family photos while we were there. You won't believe some of his work. Check out his portfolio. Highly recommend him!
Where to Stay: We have stayed both in the city and on the island side of Charleston (30 min. apart). Both offer different experiences. We stayed in an Airbnb off the ocean for the convenience of experiencing the beach with little ones, but also loved staying in the heart of downtown. I would recommend staying where you most want to spend your time! The drive over the bridge is super easy however if you want to tackle both.
I hope this covers it! Hopefully you get a chance to experience this city. Let me know if you have any other questions at all.