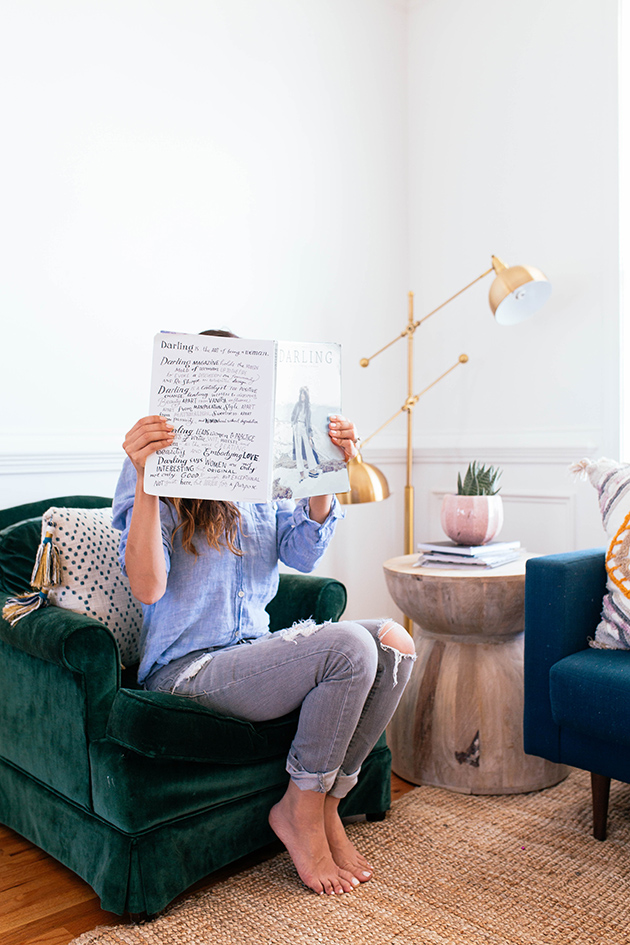 When we first moved in this house this room was used as a dining room, and it was burgundy, so it made the room feel very small and segregated. It is located right next to the front door, and since our home is a more open layout, I knew we could use it as an extension of the family room. We painted it the same white hue (White Modern by Behr) which made it feel instantly bigger, and have used it as a lounge area since!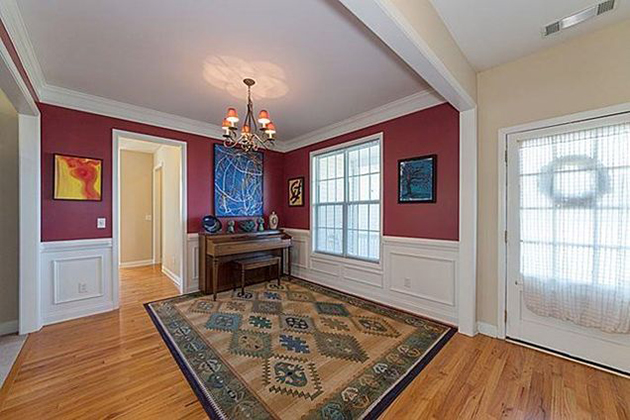 (What the living room looked like before we moved in.)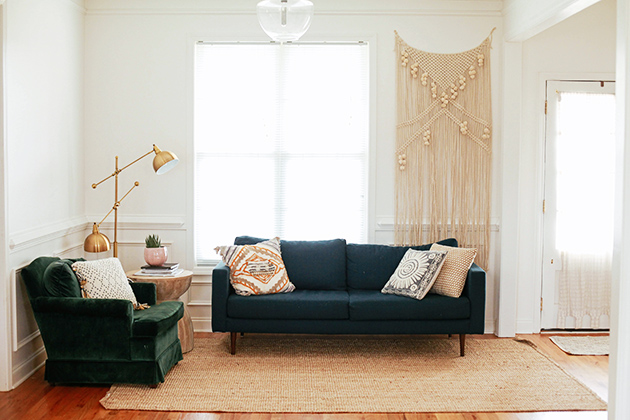 We hope to find a piano soon and use this lounge room as a music room! Until then, here is what we have going so far:
Emerald Chair: flea market find (similar here) // Sofa: All Modern (similar) // Woven rug: Ikea // Wall hanging: Urban Outfitters (on sale) // Side Table: Anthropologie // Terracotta pot: Anthropologie // Cupola Floor Lamp // Pendant light: Birch lane // Pillows: Anthropologie // Currently reading: Darling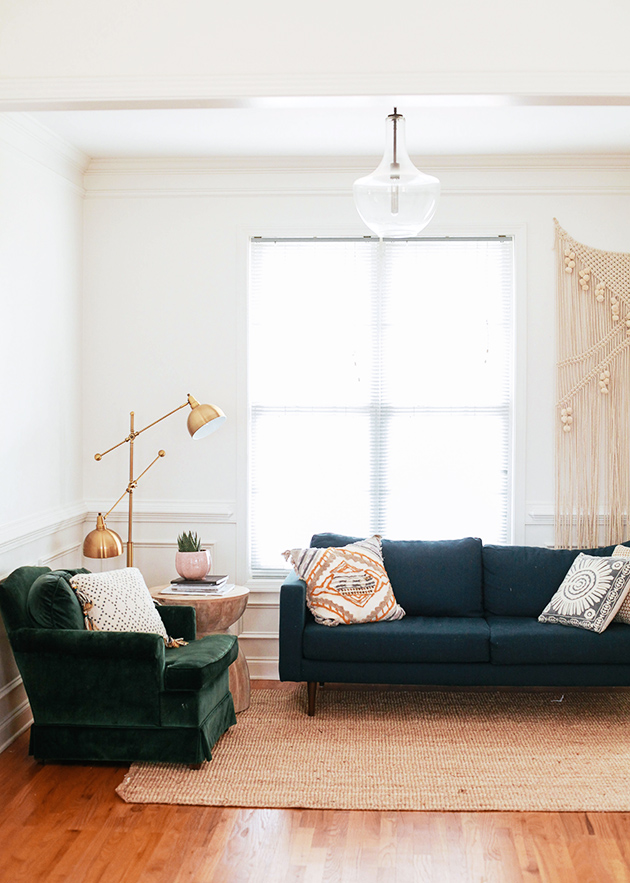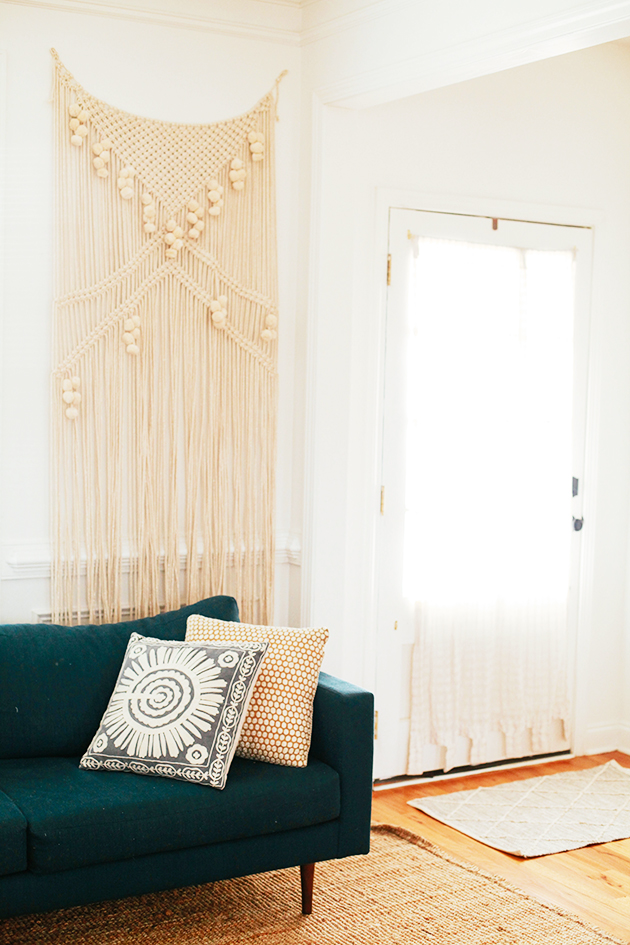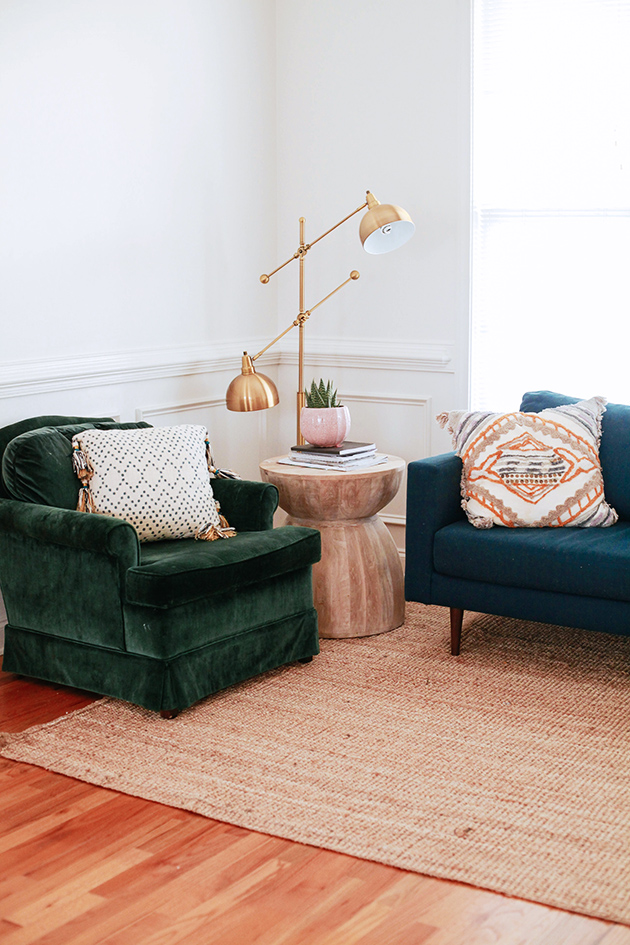 That flea market chair is still my favorite in our house since it is sooo comfortable. I'm on the hunt for a smaller rug to layer over this woven rug that has more color. I'm also narrowing down an artwork or two, and some curtains or bamboo blinds to hang.
Our weekend plans include building 18 ft. shelves to hang in our family room, picking out bathroom lighting in the basement, and setting up an eating area out back to enjoy some outdoor dinners over. So you know, the usual 218 projects with approx. 2 hours of time to make it happen.
Wishing you a happy weekend!
P.S. A post on finding the right white paint.
Items Featured:

First photo: Morgan Blake