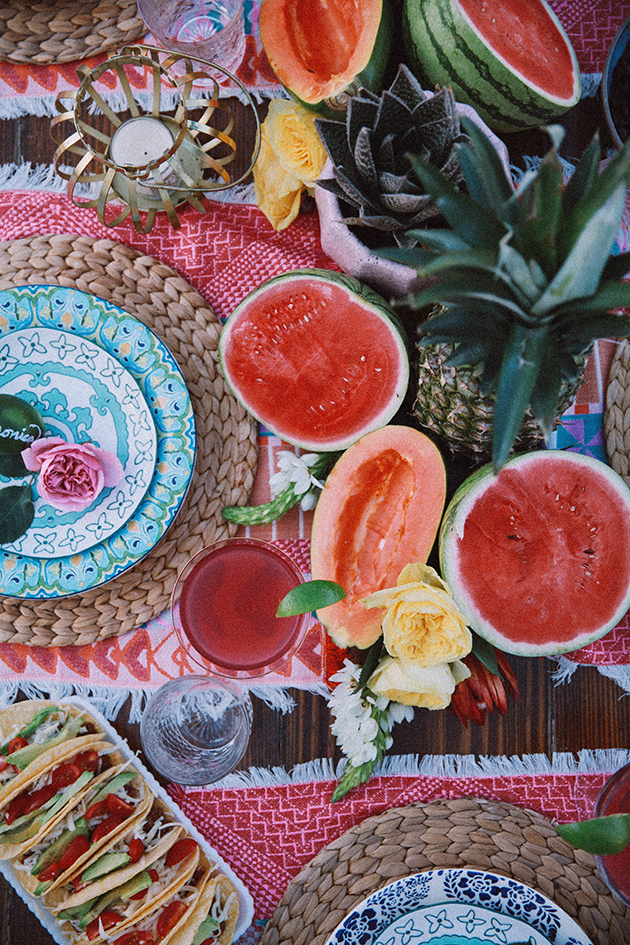 Americans love a good holiday. So much so that we will celebrate another country's! I personally just love a good cultural experience;) Since we have tacos weekly, I embrace Cinco de Mayo with good music, bright colors, and a good helping of tacos! If you are gathering with friends this Friday, here's an easy way to feed a crowd and liven up your usual table set up…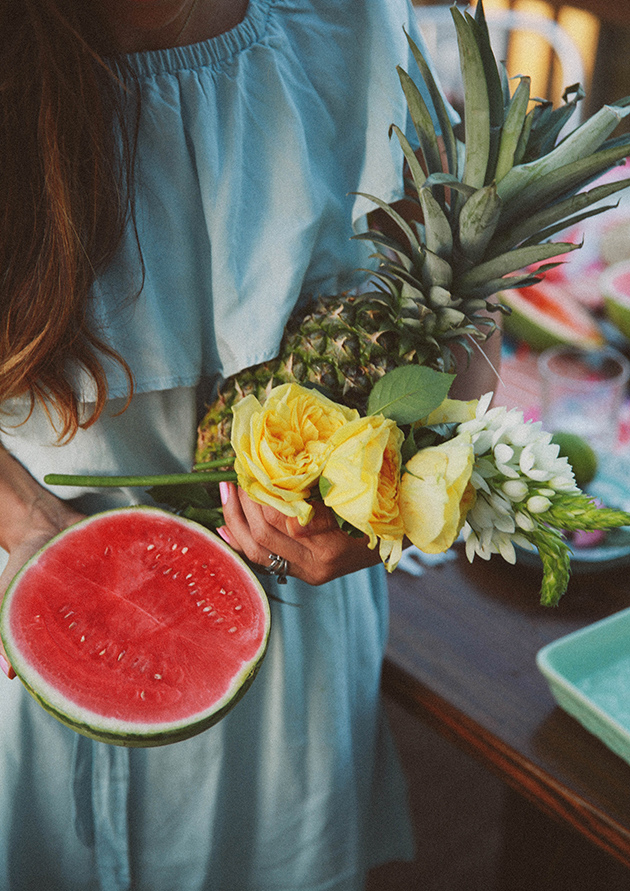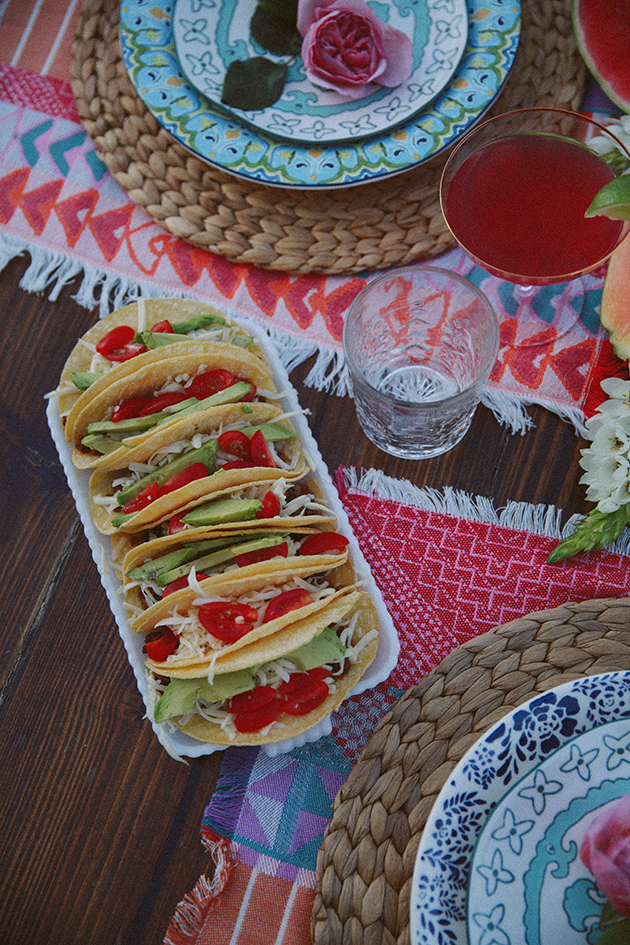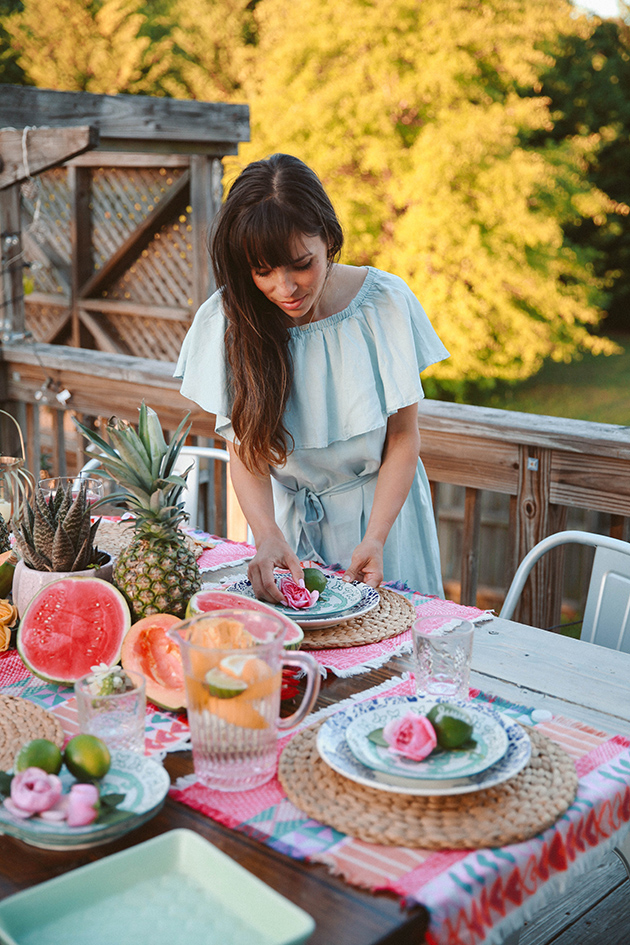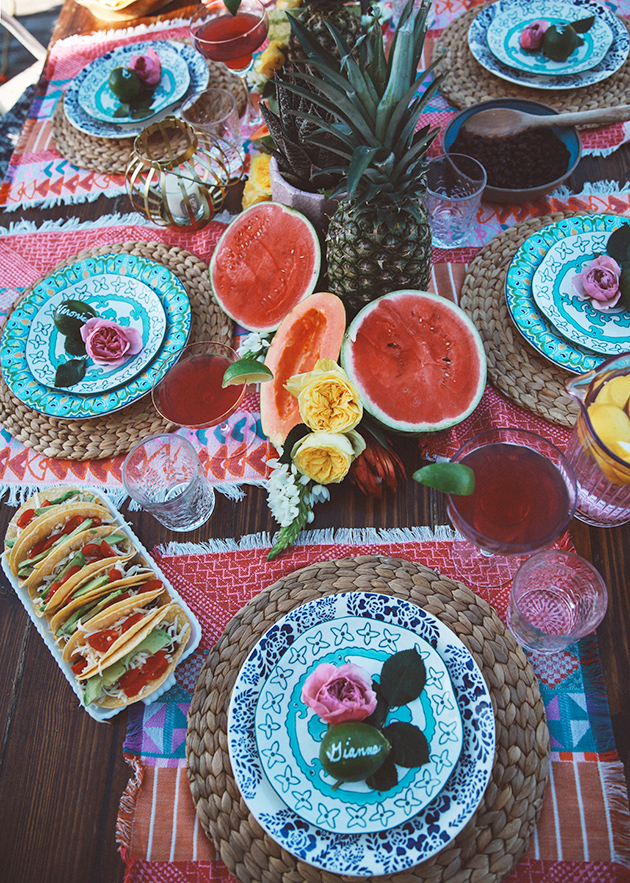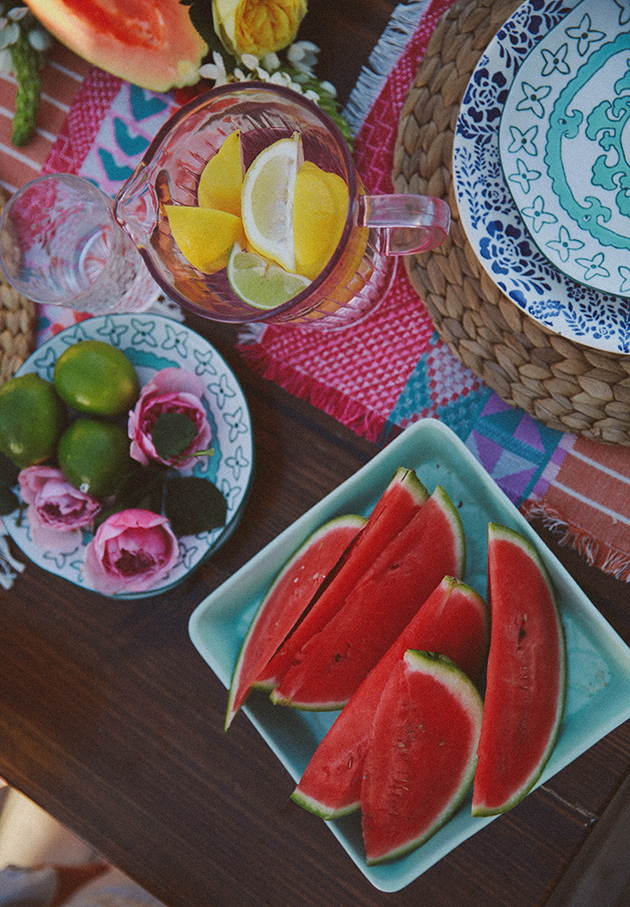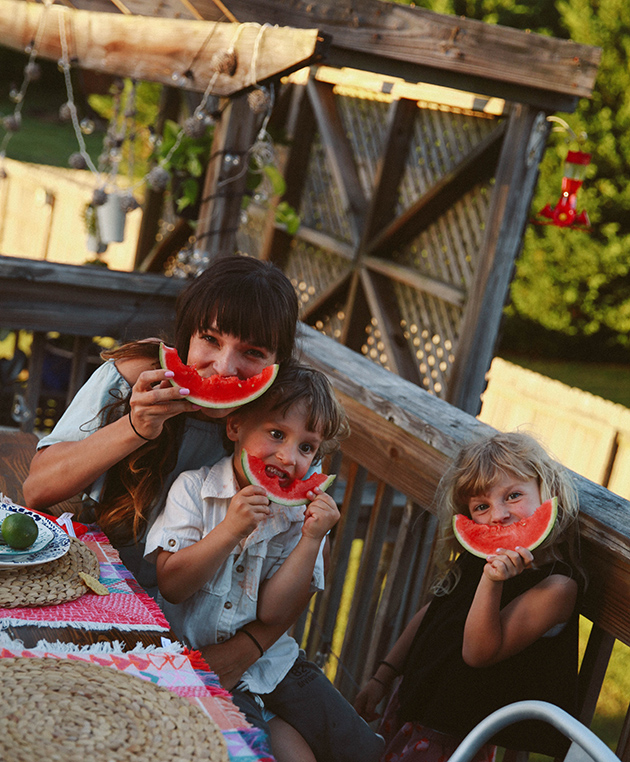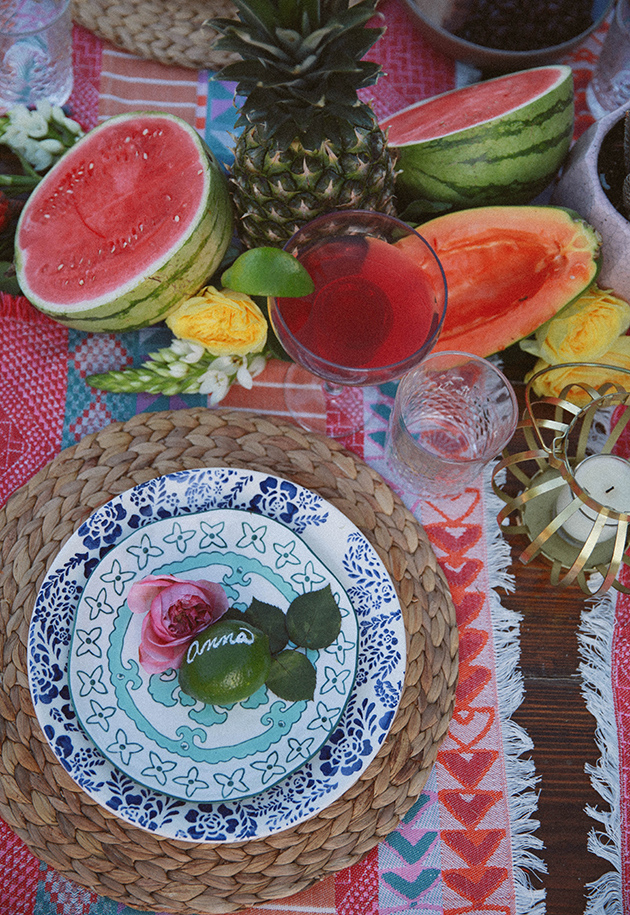 Tabletop: Papaya, Watermelon, pineapples, and wild roses (or any bold color flowers), mini flowers
Place setting: Napkins used as placemats, wicker placemats, floral dinner plates, gloriosa side plates, and limes and florals to mark the names of guests.
Dinner: Taco buffet! Corn tortillas, beef, black beans, shredded cheese (preferably queso fresco!), avocados, baby tomatoes, salsa, and fried corn. Served with a side of Spanish rice, and chips and salsa.
Drinks: Margaritas of course! Berry lemonade makes fun fancy drinks for little ones.
Dessert: Slice up your centerpiece after the meal and have watermelon for dessert!
Alright, so it's time to weigh in….what is your favorite taco combo?!
Happy Taco Tuesday!