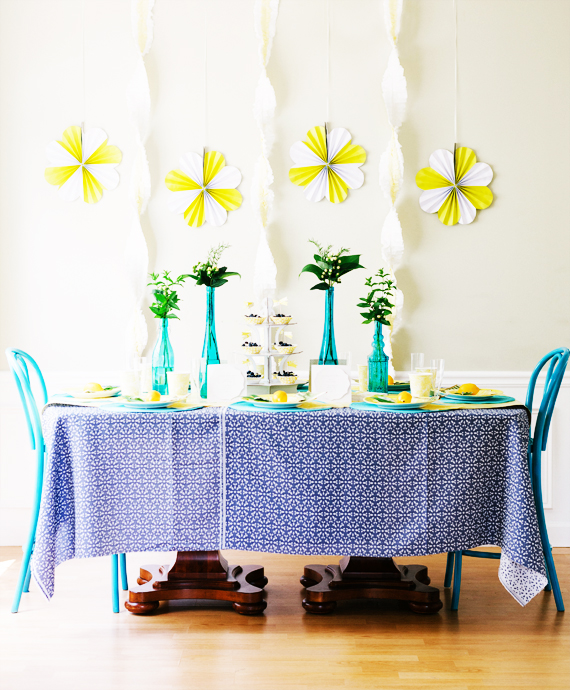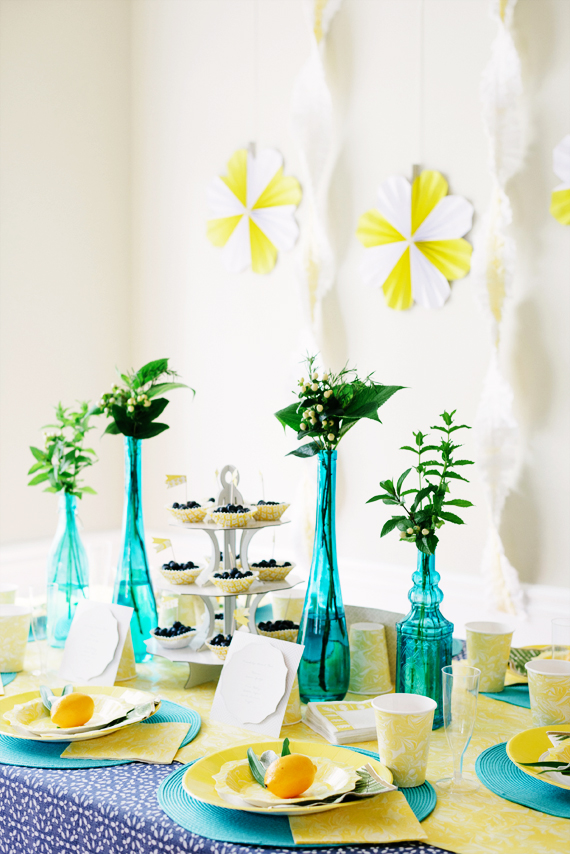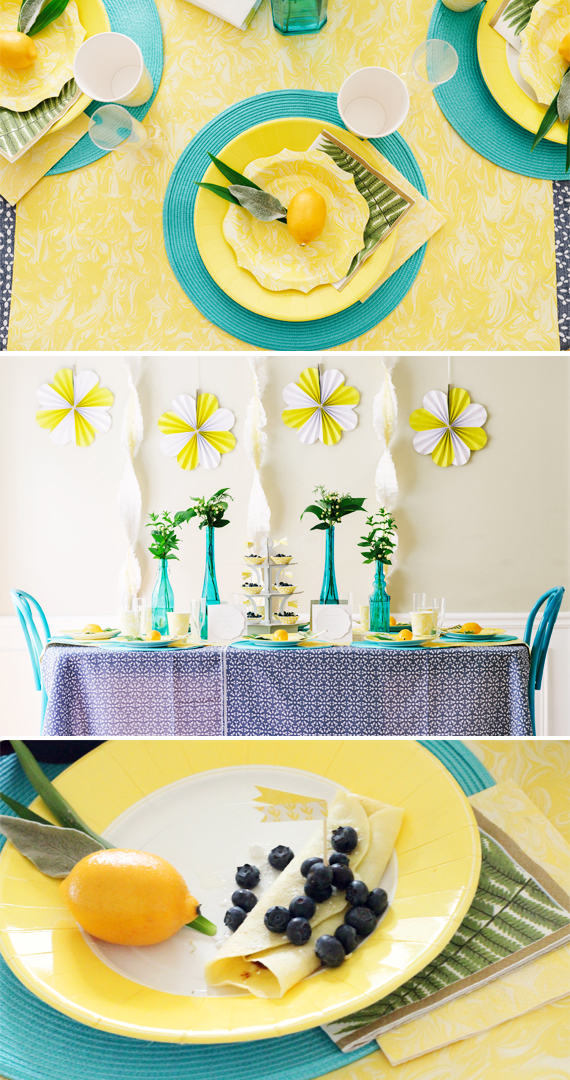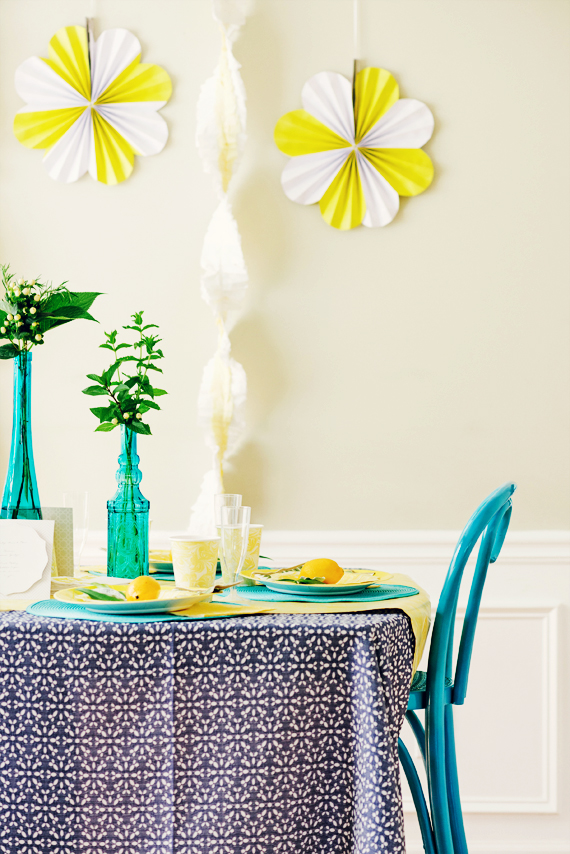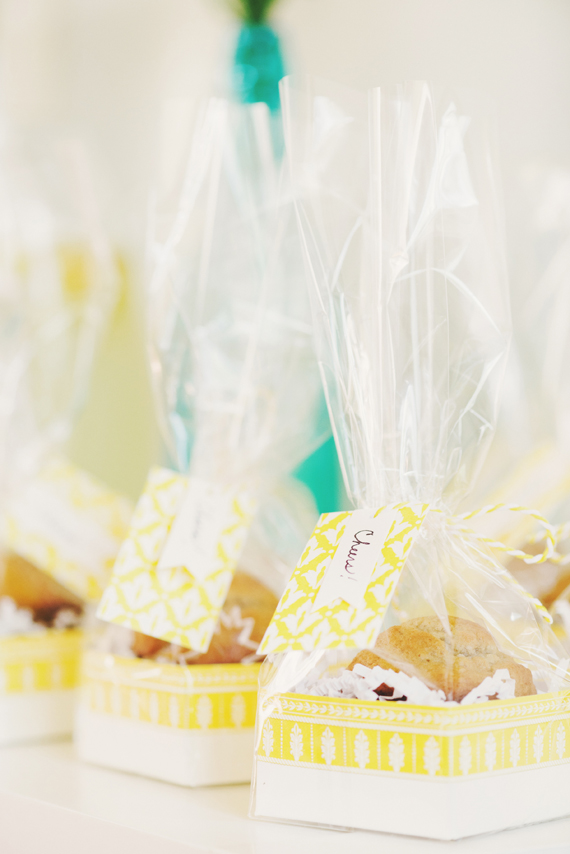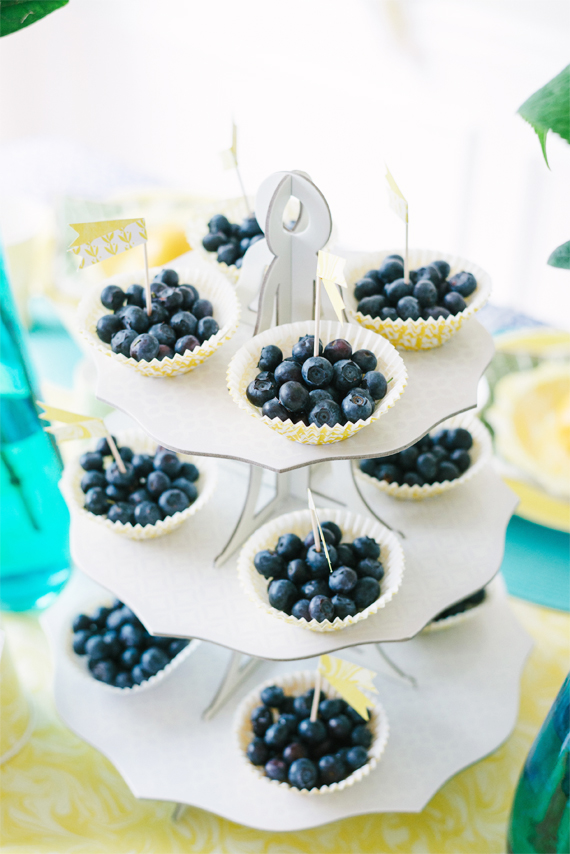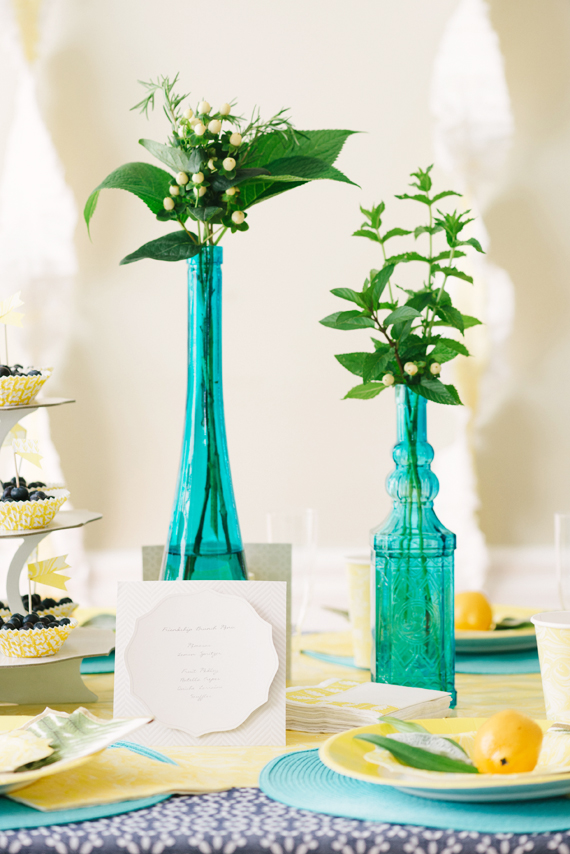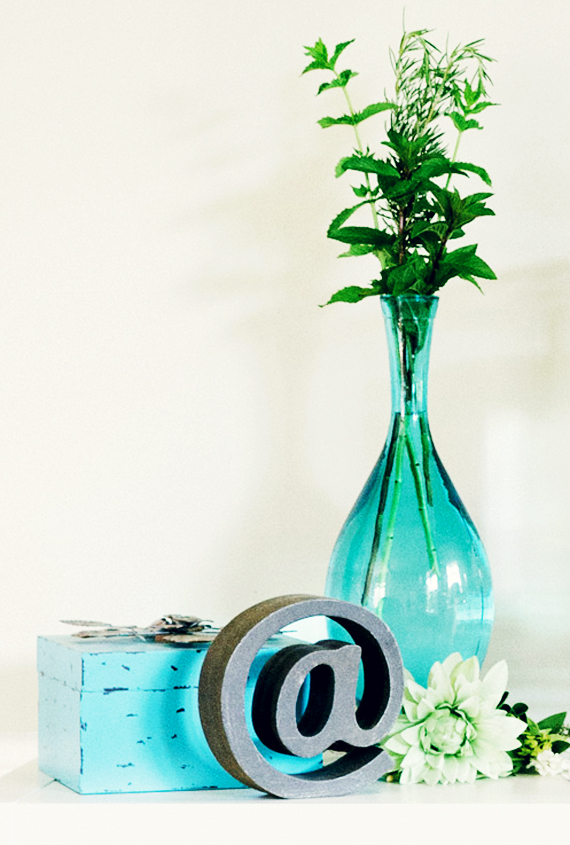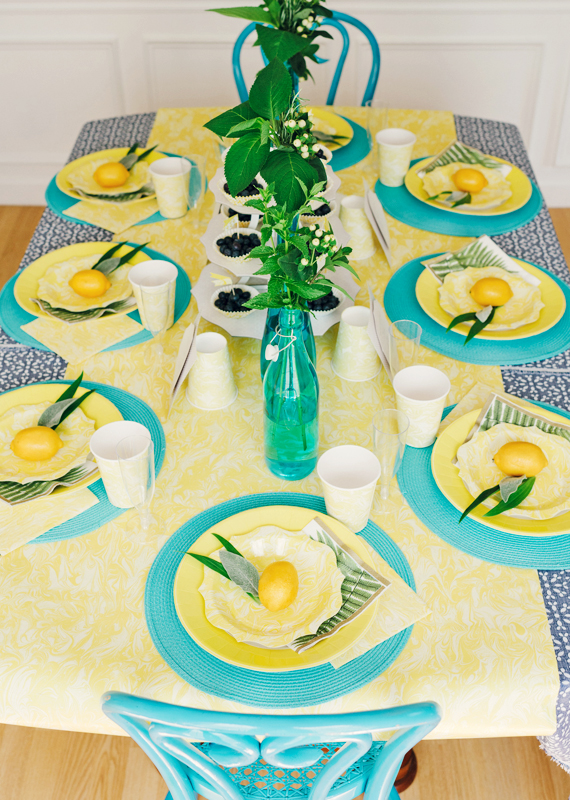 Photography by Rustic White – Blog / Facebook / Twitter
Florals by Jessica Gutierrez
Have you heard about Martha Stewart's new line of party goods for JCPenny?? Well it was news to me, and it was totally fun getting an up close preview of one of the party themes, and getting to plan a party with all the goodies. While I am nowhere close to being the domestic genius Martha is, I felt for a fleeting morning that I maybe had a Martha moment thanks to this Party in a Box. I couldn't get over how easy everything assembled and co-ordinated. I chose to create a Summer Brunch out of the products to have an excuse to spoil my friends a little with some good food and company. I am participating in a little contest with some other fun bloggers who have styled other themes from the line, so you can read on for how you can vote and win an entire Party in a Box for yourself as well!
Summer Brunch Details:
– All lemon yellow products pictured are from Martha Celebrations for JcPenny line.
– For the tablecloth, I picked up some fabric to create the base accent and added the wrapping paper as the table runner. This makes it easy to clean up any messes made afterwards!
– I used turquoise placemats (Target) and glass vase centerpieces (Hobby Lobby) to compliment the summer theme. My wonderful friend Jessica arranged the fresh greenery and herbs to bring everything to life.
-Lily leaves and lemons made for great plate centerpieces.
-A few printed brunch menus were propped in front of guests on the table.
-The side table set up displayed the water, lemonade, extra cups, jar of candy, and To-go favors. Extra vases and greenery and @ symbol paperweight as decor elements.
The menu included:
Fresh blueberries (pictured in the cupcake liners), Strawberries, and Pineapple
Nutella Crepes with fruit to top
Bacon and Spinach Quiche Cups
Mimosas, Lemonade, Coffee
Banana Nut Muffin Tops (To-go favors)
It was so cool to have all the party details ready made and themed together to make the party throwing easy and effortless so you could actually enjoy the guests with little post clean up! Friendships are worth celebrating and sometimes going the extra mile can make for wonderful memories. So thankful to the talented Rustic White for capturing the details for me!
If you would like to win your very own Party in a Box (in any of the themes available), all you have to do is re-pin one of your favorite photos from the Martha Stewart Lets Celebrate board and use the hashtag #LetsCelebrate. This gives you a chance to win and also casts a vote for whomever blogger's party you re-pin! Thank you for playing along!
"All the MarthaCelebrations at jcpenney products featured in this post were provided by the Editors at Martha Stewart Living, a team that loves a good party and deeply admires the bloggers who throw them."