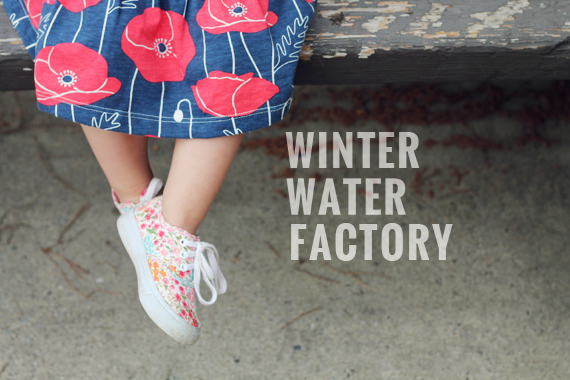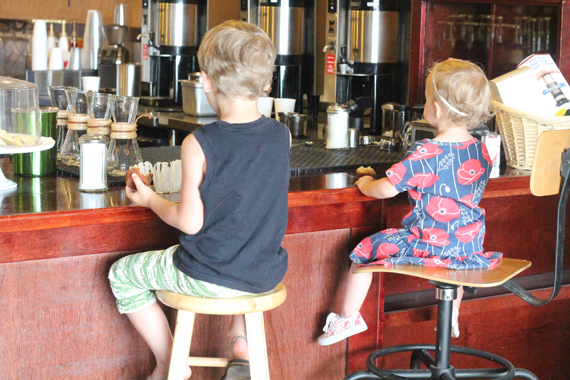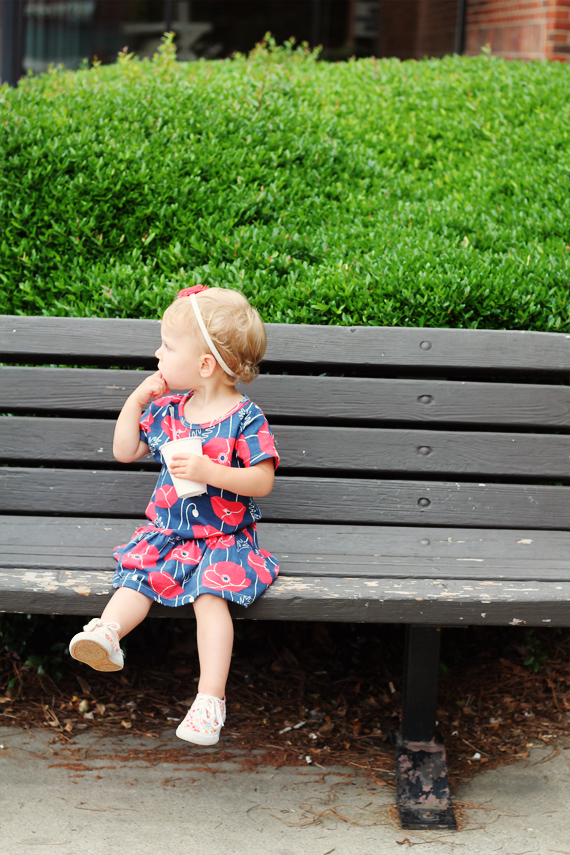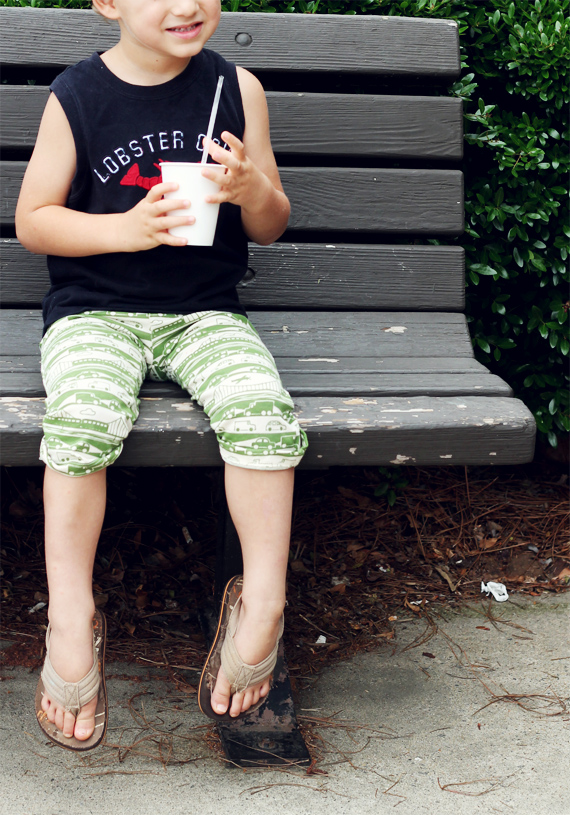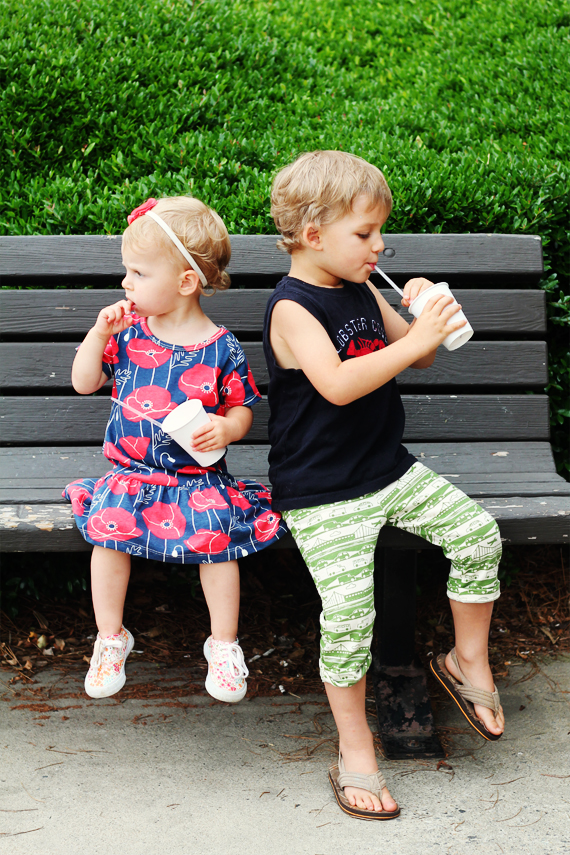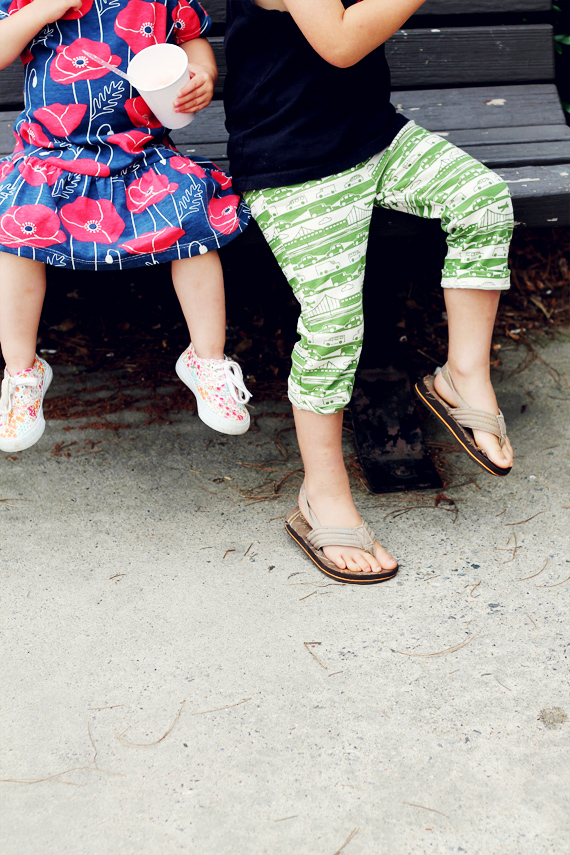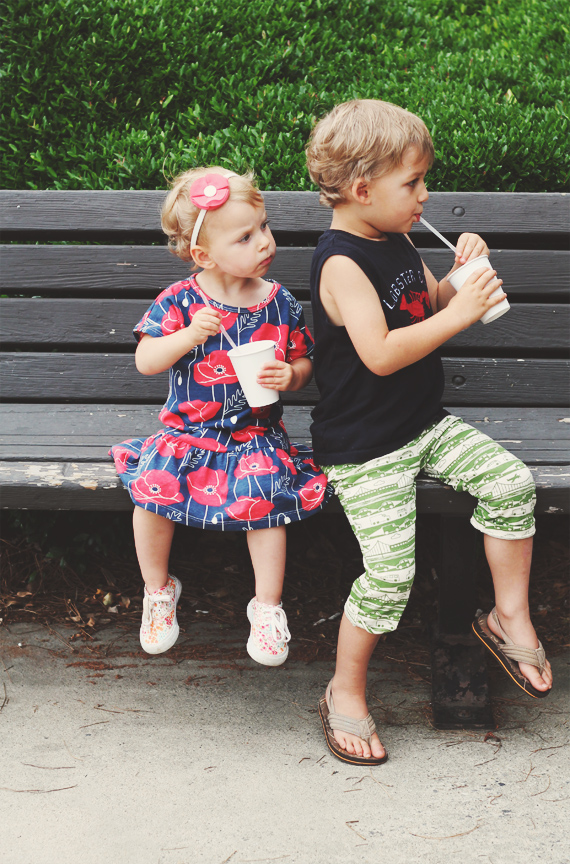 *Veronica is wearing the Luna dress, and Gabriel is wearing the Luca pants
I was thinking recently how when you dress your kids, you can't help but put a little of your own preference into the mix. This is why you tend to see your hipster friends have mini hipster kids or your prepster friends have their minis in seersucker with shirts tucked. I love to see it all. In my case, I don't have much of a say anymore due to the fact that my very stubborn and independent little ones either a) Have only two shirts they like and insist on wearing (my 4 year old) or b) Don't like to wear much at all unless its her brother's tees or pants (hmm can you guess who?). However, if I am sneaky, I like to mix and match prints and patterns on these two. I realize its because that's the way I like to dress too;)
I am pretty sure this is the reason I am smitten with the entire Winter Water Factory collection. Playful patterns and colorful prints galore in the softest cotton material. My children actually did not protest wearing these pieces and I think its because they actually look geared for their age! Veronica couldn't wait to show daddy her dress. She has got to be the messiest toddler I know but somehow her messes didn't overcome this dress and miraculously, she wore it proudly all day. Definately a win. I couldn't wait to share this line with you all! I hope you enjoy browsing their site as much as I do:) And for you fellow textile design lovers, be prepared…it will suck you in!
More of Winter Water Factory here: Blog / Facebook / Twitter
*This is a sponsored post which is %100 my own opinion.