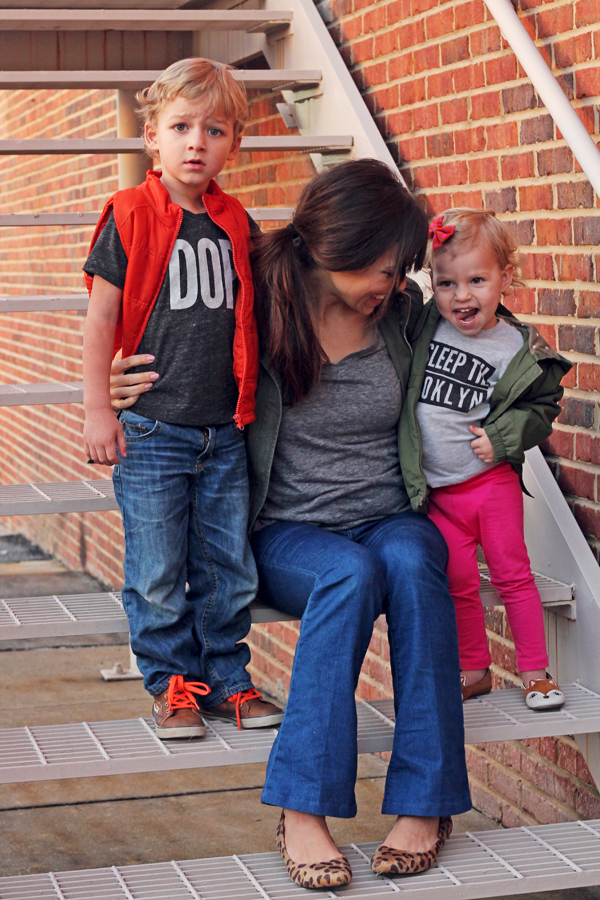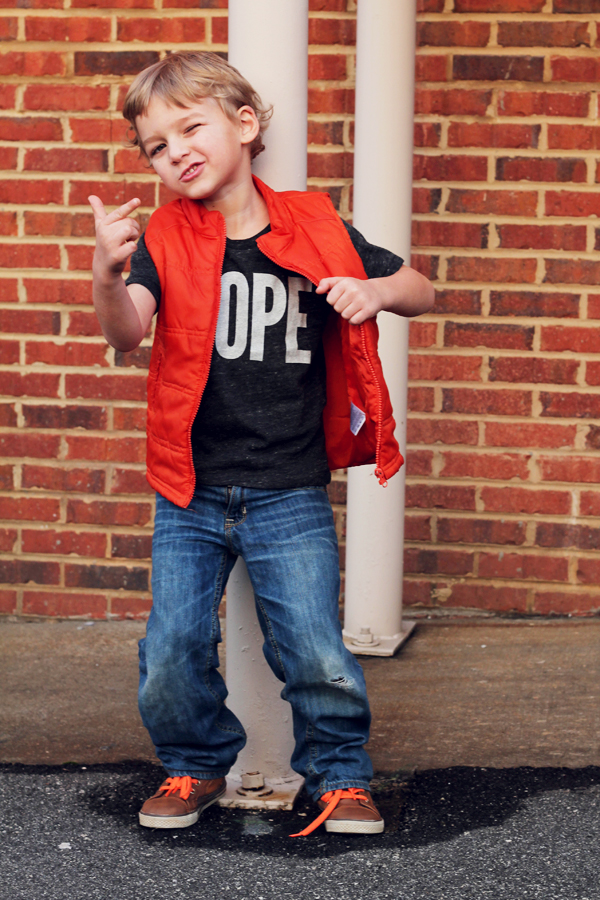 ^^ It took all efforts of co-ordination for him to try to show us his new wink and point trick.^^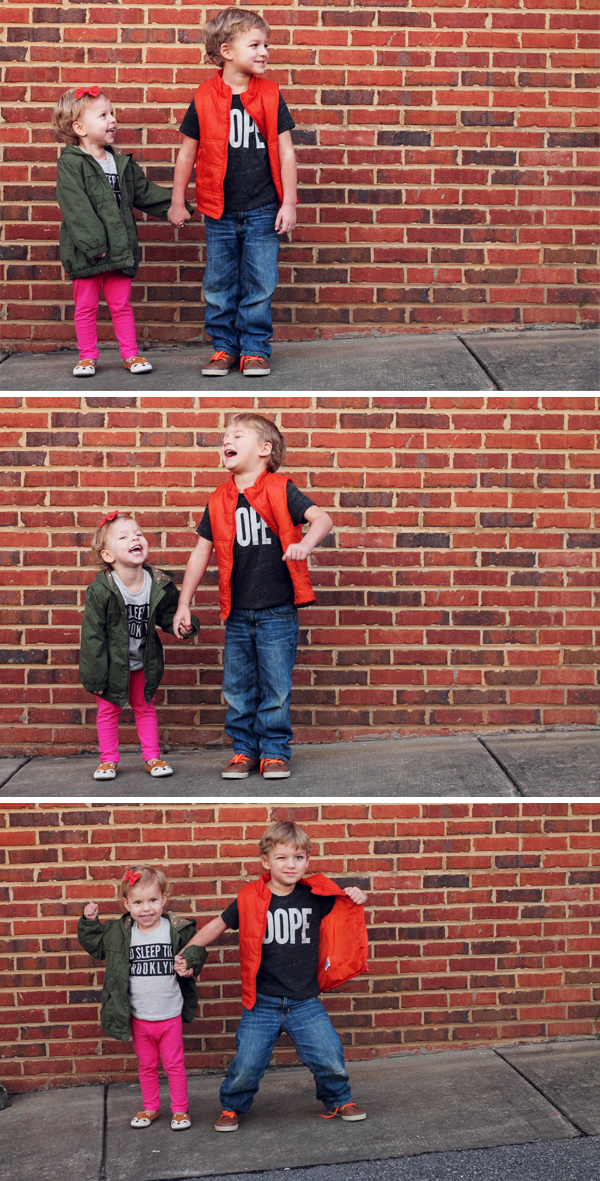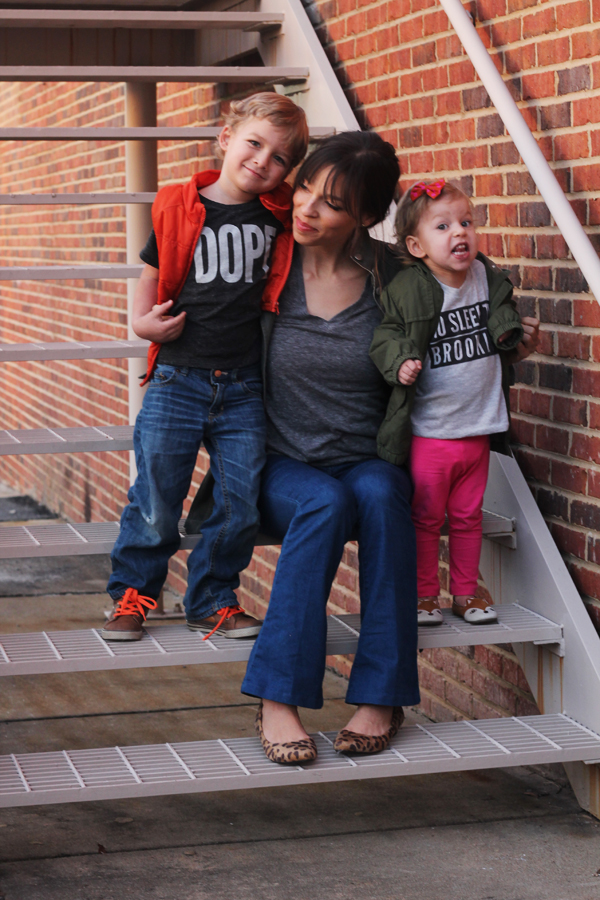 I keep a written journal of things my children have been saying, what their newest milestone is, and reflections I go through as a mother. I hope they can read it one day and know just how much I love them no matter how stubborn they can be at times;)
Some recently said favorites…
Gabriel: Mom, I can't feed Max. Only mom can feed Max.
Me: Yep, that is right.
Gabriel: You have bottles on your stomach. Gaber (he still talks in third person at times) doesn't have bottles on his stomach, so I can't feed him.
Me: Stunned and impressed silence.
Gabriel (currently 4yrs old): When I was 7, I went to Colorado and was small like a baby like Max.
Me: No sweetie, you have never been 7 before. You will be 7 after 5 and 6.
Gabriel: No mom, I was seven a while ago, you just don't bremember.
Me: Okay sure.
Gabriel on Christmas Eve: Mommy, when I go to sleep is Santa Claus going to come on our roof?
Me: Maybe.. if you have been a good boy!
Gabriel: Is dad going to throw open the windows and tear open the sash?
Me: ….sounds familiar.
Gabriel: Veronica, if you don't buckle your seatbelt, you will get boring. (Still trying to figure this one out…)
Veronica is all sass and facial expressions lately. I am starting to hear myself through her 2 year old high pitched voice…
Veronica: Mom, stop talkin'! You no say that to me! (With a serious scowled brow.)
Me: Mouth on the floor.
Veronica: Gaber! You no sharin'! You go in time out! (Shoes on backwards, hands on hips.)
Veronica: Baby Maaaa-aaax. Hi sweet girl!
Veronica: Gaber, look at my new dressed!
Gabriel: Wooowww, that is so beautiful Pookie! (He's an affirmer.)
Just a few gems for the day.
And by the by, my super sweet friends started a new children's line that you must check out. Their sneak peeks are killing me! You can keep up with their instagram fun here. Veronica INSISTS on wearing this shirt every. single. day. I have to wash it while she is sleeping. I make her wear dresses on Sunday, but other than that, I fight my battles elsewhere;)
x, Anna
Gabriel // Tee: Welkin NYC c/o //Jeans: Gap via Thred Up // Vest: Old Navy // Shoes: Gap (similar)
Veronica: Tee: Welkin NYC c/o // Leggings: Old Navy // Jacket: Old Navy // Shoes: Old Navy // Bow: Kinder Companie
Anna: Tee: Target (the softest most durable kind) // Jacket: F21 (similar) //Jeans: Henry and Belle c/o // Flats: Gap (similar)