I go into award shoes with low expectations. I watch merely to see who is wearing what, and usually don't watch the actual award show. However, The Golden Globes this year were thoroughly entertaining! Everything was humorous whether it was intended to be or not, and I think most people will agree that Tina Fey and Amy Poehler should host The Golden Globes every go around:)
There are always dress mishaps and unfortunate wardrobe malfunctions (poor Robin), but there were an equal share of women who chose didn't let the gown they wore outshine their natural beauty. Instead of loud dresses and extreme opulence, the underlying tone this year was minimalism. I don't think anyone even wore a statement necklace (besides Sofia Vergara). Some of the best dressed stars were in simple cut black and white gowns and an occasional bold color. Case in point…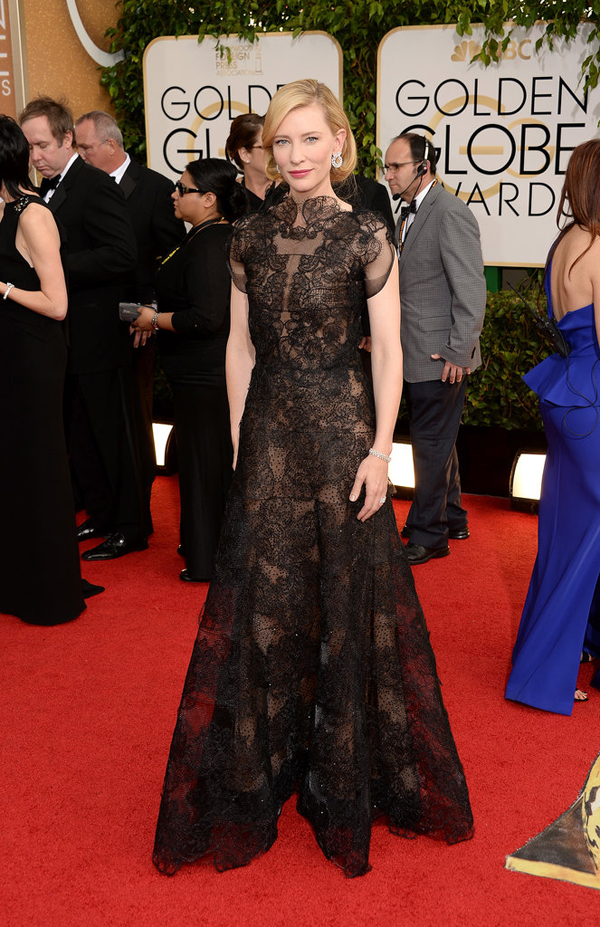 (image source)
Bam! That is how you wow the red carpet! Cate Blanchett must have gotten wind of the fact she would be winning Best Actress. She was as regal as they come, so when she accepted her award, no one was distracted by what she wore, but rather it complimented the elegant glow she transmitted. Exactly what a dress should do! Thus, she is my pick for One of a Kind Red Carpet Style. Here are a few more black and white selections from the night…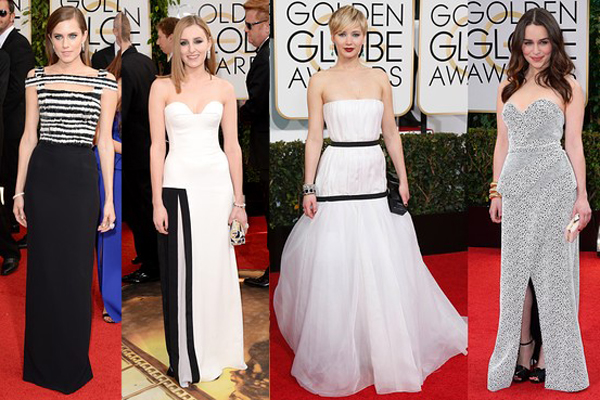 (image source)
Why Jennifer Lawrence chose a pixie cut on the cusp of Miley Madhouseness is beyond me, but she did look stunning, and was as genuine as we all hoped she would be. Some of my other favorite simple cut and stunning gowns included Lupita Nyong'o and Olivia Wilde (most radiant mother to be!). What about you? Who did you vote best dressed??
Well, I received a challenge to create a daytime look reflecting this year's trends, and here is what I came with…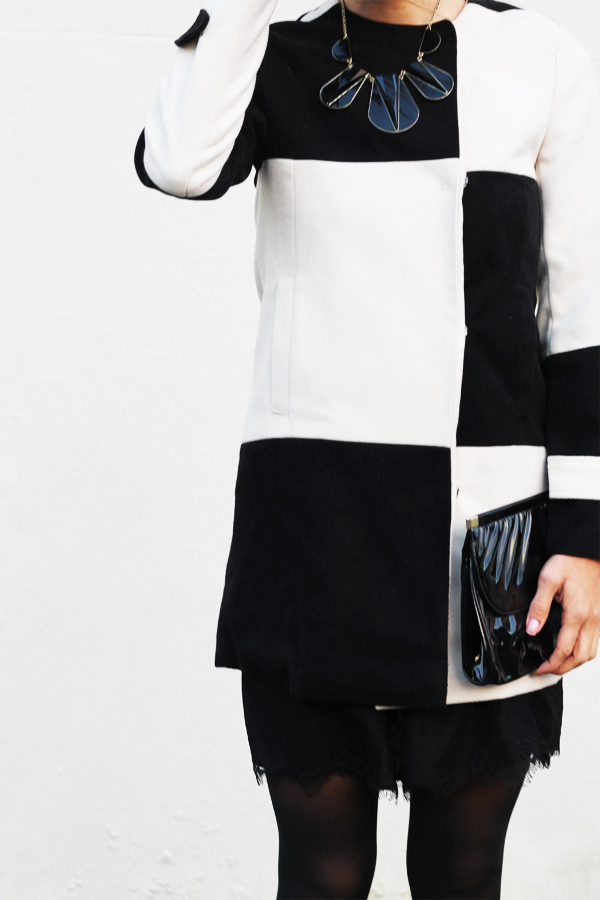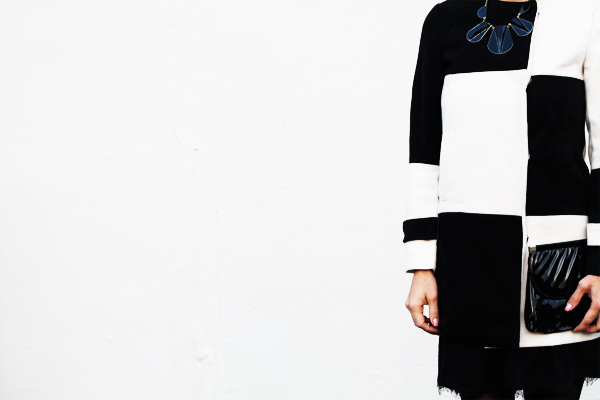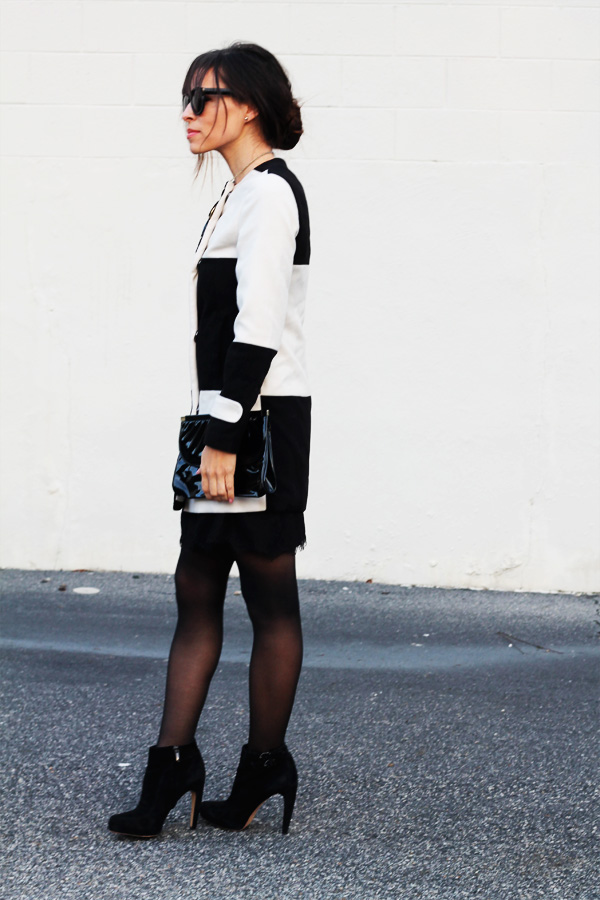 Coat: c/o Sheinside // Skirt: Maple Boutique // Necklace: Gift (similar) // Boots: Sam Edelman //Clutch: (similar)
And in case you were googling where to find Meryl Streep's amazing specs. Look no further. I did my homework. (Try here or here.)
Pulling from the simple cuts and black and white memo, I put together a look that most gals can relate to. Modern touch to the classic colors. Dressy enough for dinner and fun enough for a party, while maintaining a minimalist theme:) (I did the 5 Step Messy Twist for hair.) I can't seem to step away from black and white this year despite my love for color. (In fact, Julie Bowen's dress was not received well last night, but I loved it.) The good thing is, black and white forever and always will be stylish and the pieces you add to your wardrobe in these colors compliment all their lovely neighbors in the closet!
Would love to hear your favorite picks of the night!
x, Anna
P.S. Please tell me you saw the best moment of the night?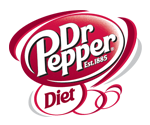 With a delicious One of a Kind taste and zero calories, Diet Dr Pepper is as unique as you are. Diet Dr Pepper celebrates originality. To check out more one of a kind stories, visit us at www.youtube.com/drpeppervideos.

Disclosure: Compensation was provided by Diet Dr Pepper via Glam Media. The opinions expressed herein are those of the author and are not indicative of the opinions or positions of Diet Dr Pepper.