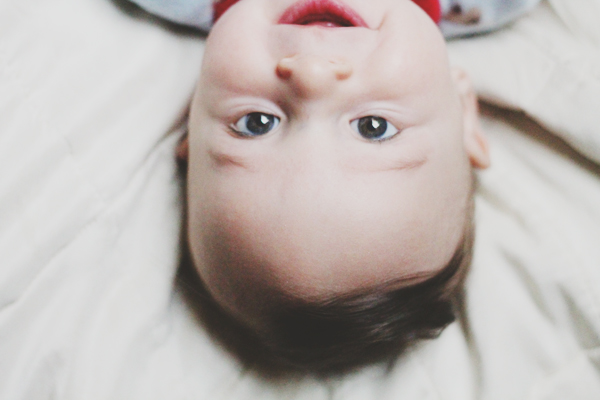 As I mentioned previously, this year will be about blogging more about what I am passionate about.
I am passionate about these three.
They push me to my limits and fill my heart to the brim.
They can cause an emotional pendulum swing in my heart on a daily basis.
They put into question my purpose on this earth and what is most important in our time here.
I sometimes am overwhelmed with gratitude to the point of tears for their little souls that are entrusted to me.
Max's eyes are changing from blue to brown. They are crazy wild and I get sucked in so easily. We have stare downs whenever I feed him. Gabriel and Veronica fight over being near him. Watching their relationships grow has been one of my favorite parts of motherhood for me.
These three children of mine are my motivation to start a new series this year: The Portrait Project (also will be doing the 52 week project!) It will stretch my view behind the lens and allow me to document the people I love. Gabe will also be getting behind and in front of the lens as well as some additional special guests:)
I will be doing additional photos on instagram throughout the year as well. #PortraitProject
Feel free to join in if you like! It would be an honor to have you join me!
I hope you all have a fantastic weekend ahead.
x, Anna