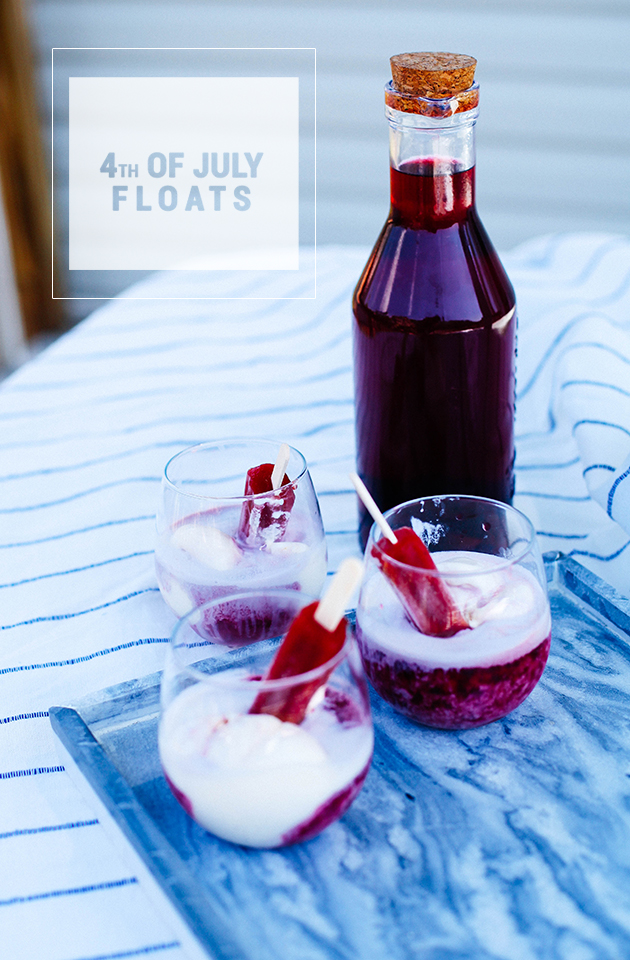 Fourth of July Iced Tea Floats….Exclamation point, exclamation point!
I use this punctuation sparingly, but almost always when involving really good food. I just so excited about it I want to start passing it out to everyone willing for me to force good food on them.
These were accidentally discovered this week when Gabe and I were discussing good 4th of July drink/dessert options. He had just made a batch of his hibiscus iced tea that I demanded he make for his pregnant wife 😉 and I was about to dive into my 5th popsicle of the day. It just made sense to make it the ice cube and sweeten it with a good dollop of ice cream. Below is the full recipe.