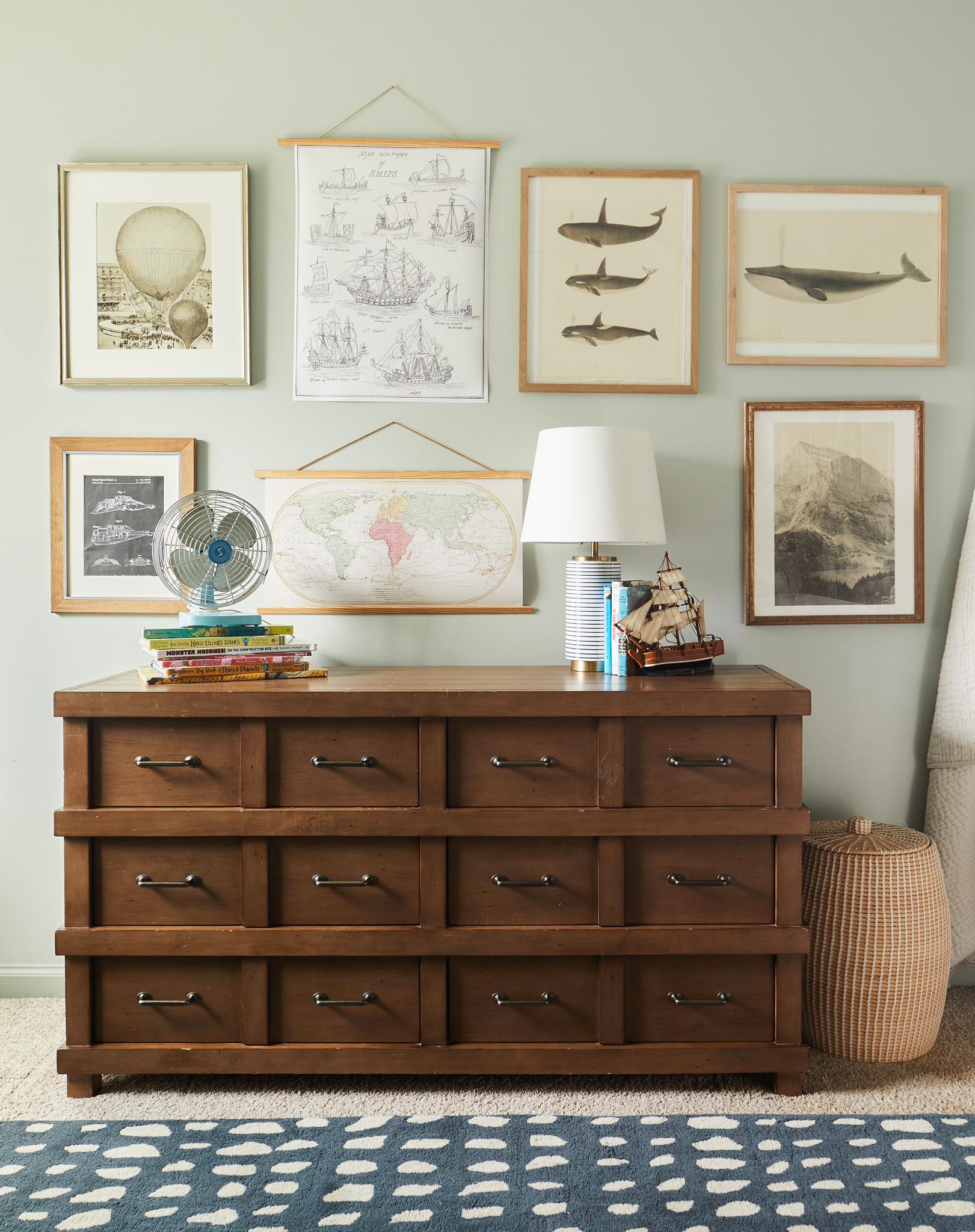 Dresser: Potterybarn (old)
Ships Poster
Vintage World Map Poster
Whale Prints
Poster Hanger DIY
Wooden frames – Target
Striped lamp – (similar)
Basket – Potterybarn (old)

I love how paint alone can change a room. We are working on each of the kids' rooms in phases, and once Chiara's was done I was able to start on Rocco and Max's room. We used just about everything from their old room, and wanted to stay under $500 for any updates. A tour of what we came up with!
(Thank you Joseph Bradshaw for the photography)
VIEW FULL POST